Over the past 15 months or so, American has greatly improved their premium lounge experience. American has opened Flagship Lounges in Chicago, Los Angeles, Miami, and New York, which are open to those traveling in international business class, premium transcon business class, as well as oneworld Emerald and Sapphire members.
On top of that, they've opened up Flagship First Dining in Los Angeles, Miami, and New York, which is available to those traveling in three cabin first class.
Overall I'm really impressed by these lounges. The Flagship Lounges represent a significant improvement for elite members and business class passengers, while Flagship First Dining is the best lounge experience offered by any US airline.
American's Flagship Lounge at JFK has one unique feature that no other Flagship Lounges have. Specifically, the Flagship Lounge JFK has what's referred to as the Flagship Bridge (not to be confused with Flagship First Dining), which is a separate part of the Flagship Lounge. The key is that this has the same access requirements as the Flagship Lounge, but you have to know to ask for it.
In January I wrote about this space, and how it's the best kept secret of the lounge. I'll take it a step further and say that this might just be the best kept secret altogether when it comes to American's premium ground experience.
I had the chance to visit the Flagship Lounge last night prior to a flight to LAX (where I easily cleared an upgrade from economy to business — it's upgrades on these transcon flights that largely keep me loyal to American), and my gosh, this space has gotten even better than it was before. In terms of domestic offerings from US airlines, these really stand near the top of the best airport lounges.
I figured the lounge would be more crowded as more people find out about it, but nope. The lounge had no more than a handful of people in it the entire time, despite it being a Friday night (this is because American really does keep it a secret — you have to specifically ask to use this space, and selfishly I hope they keep it this way).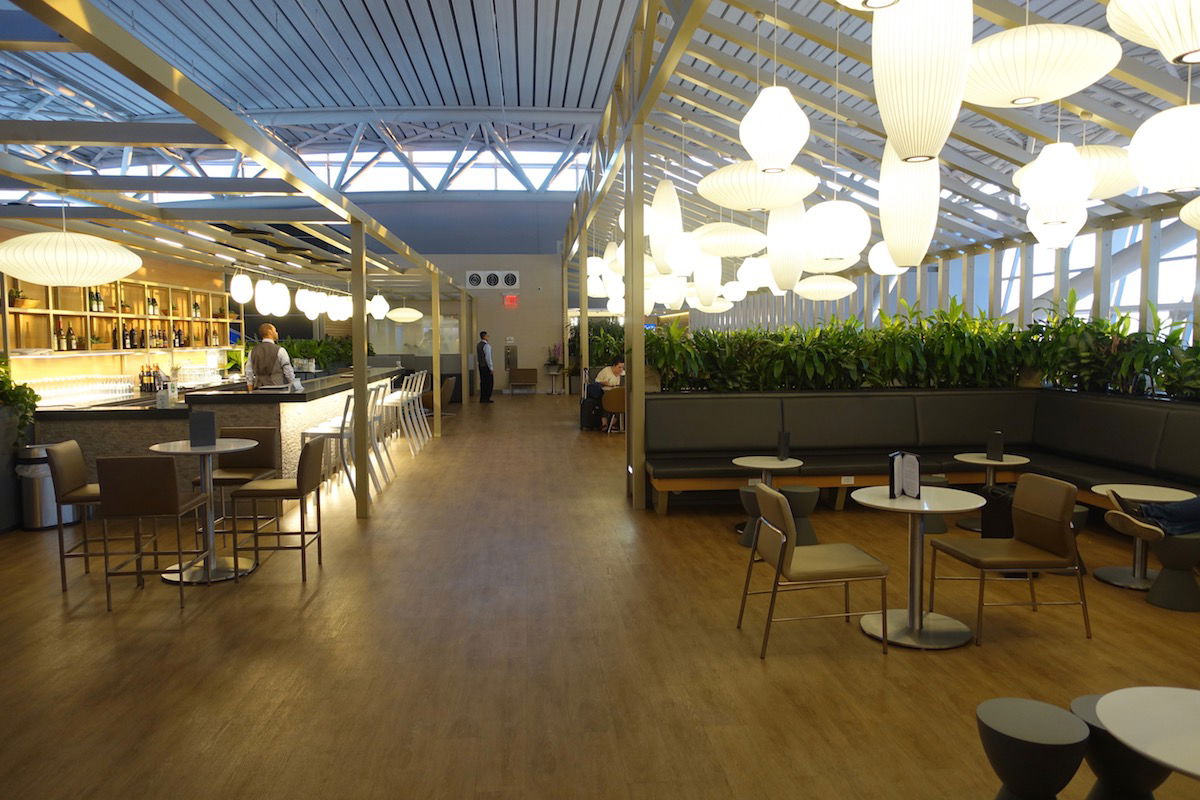 I sat there for almost three hours, and had the back portion of the lounge to myself the entire time.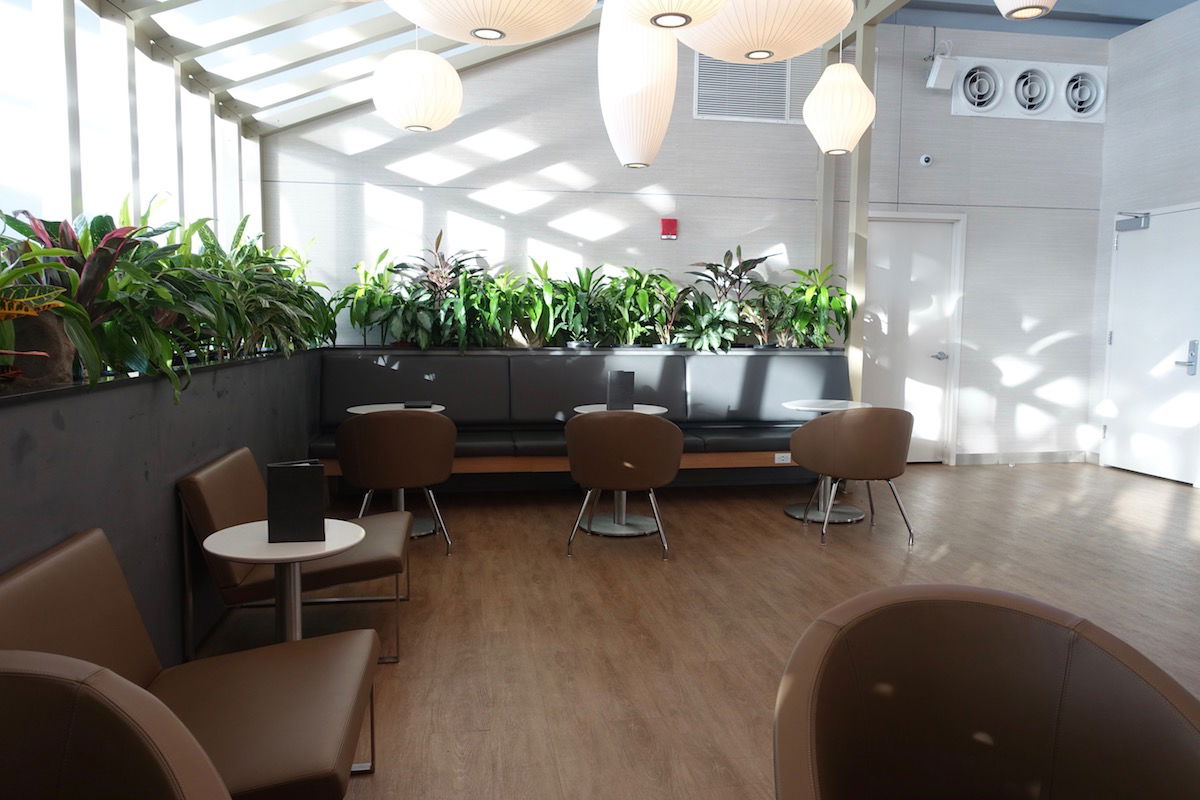 The reason I'm writing about this again is because the Flagship Bridge menu has improved since the last time I visited. The last time I visited, the Flagship Bridge had three a la carte options, and I thought they were "meh" — the options included a burger, flatbread, and caesar salad, all of which don't sound that great to me. Still, given that it's the only a la carte dining American offers for business class passengers anywhere, I thought it was pretty good.
The menu is now even better — American has four options instead of three, and they're so much better. Here's the menu: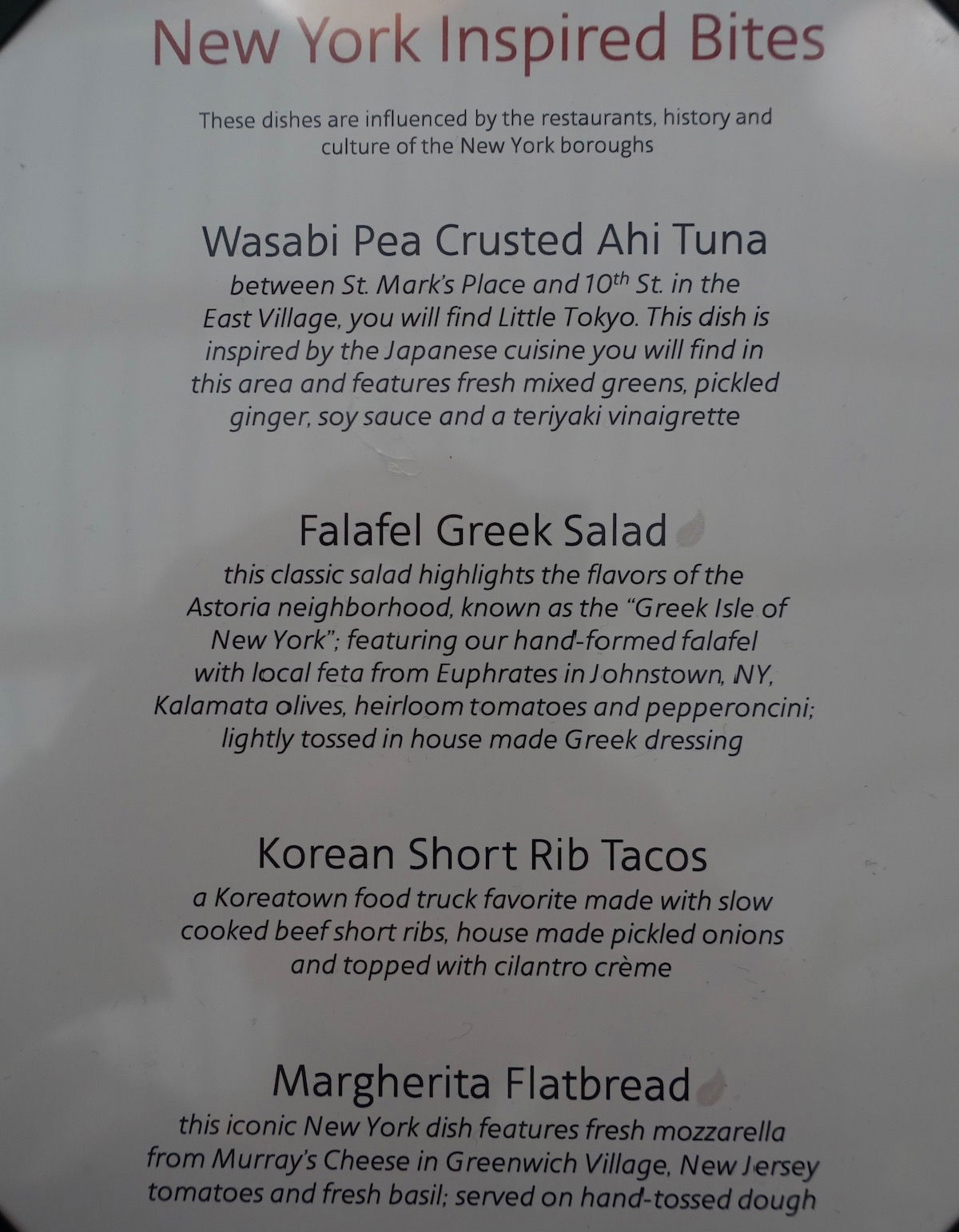 And here's the drink list: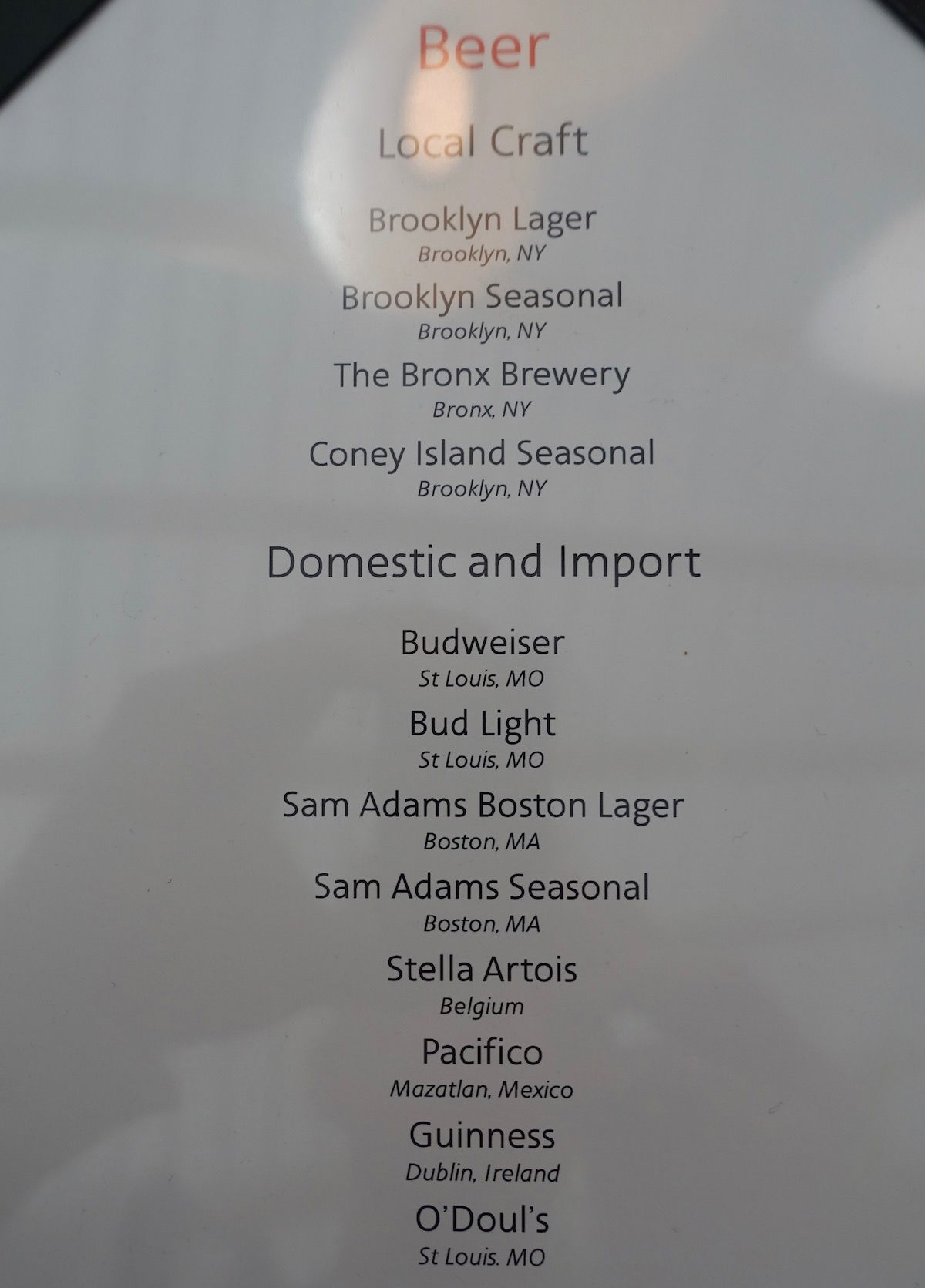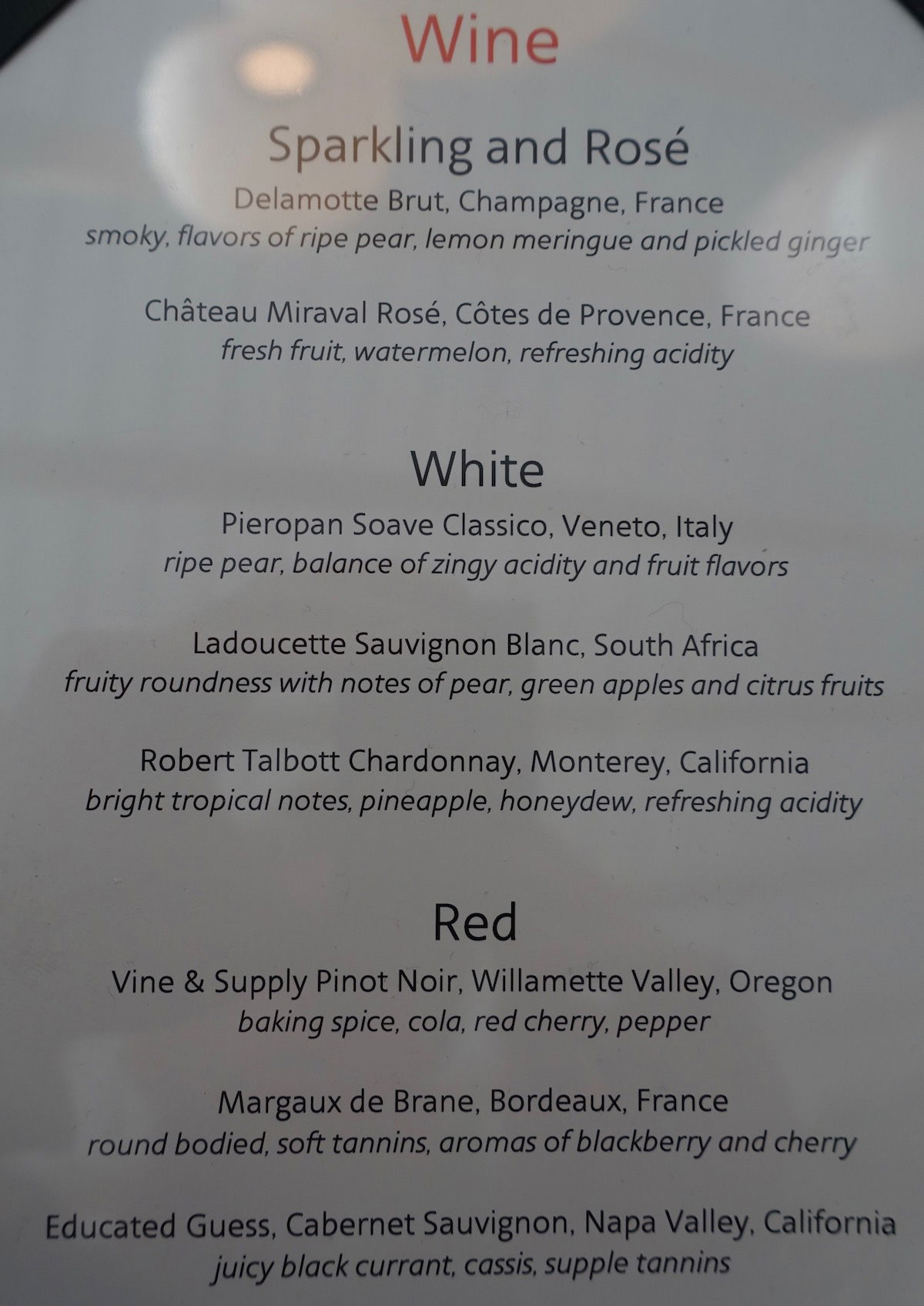 The Flagship Bridge has servers, and I've found them to be consistently excellent. I was being taken care of by Eric, and he checked on me constantly, and couldn't have been more professional (in stark contrast to my experience at Bobby Van's). I ordered a sparkling water and sauvignon blanc to drink.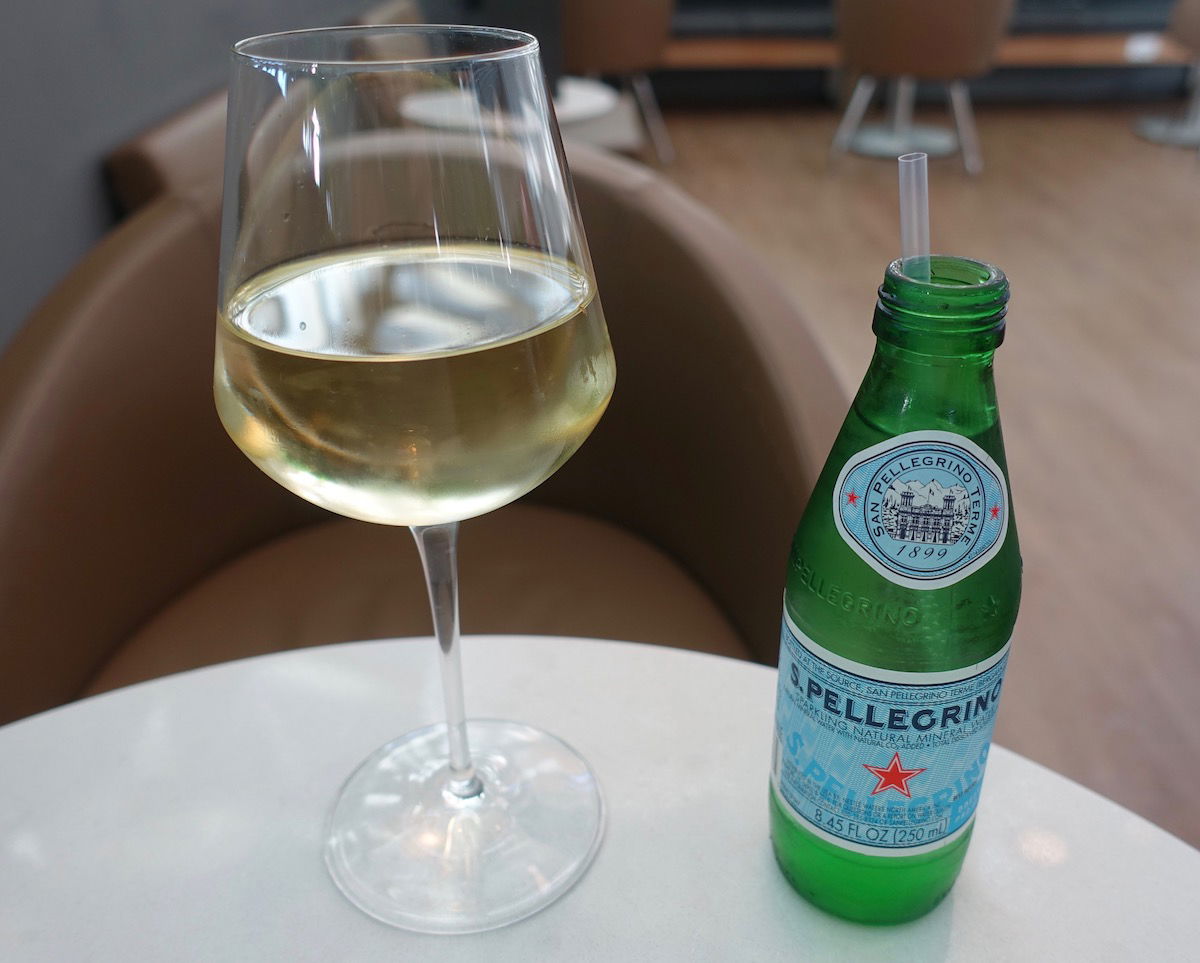 I thought the menu options sounded excellent, but I was very skeptical of American's ability to execute these dishes. Much to my surprise — shock, actually — the food was exceptional. I don't just mean restaurant quality, but rather high-end restaurant quality.
I started with the Korean short rib tacos with slow cooked beef short ribs, house made pickled onions, and cilantro creme. OMFG this dish was good. Like, it was so good that I almost wanted to order another one of those, even though I wanted to work my way through at least a bit more of the menu — the temperature was perfect, the tacos were crisp, the short ribs beautifully prepared, and the pickled onions and cilantro creme added a nice kick to it.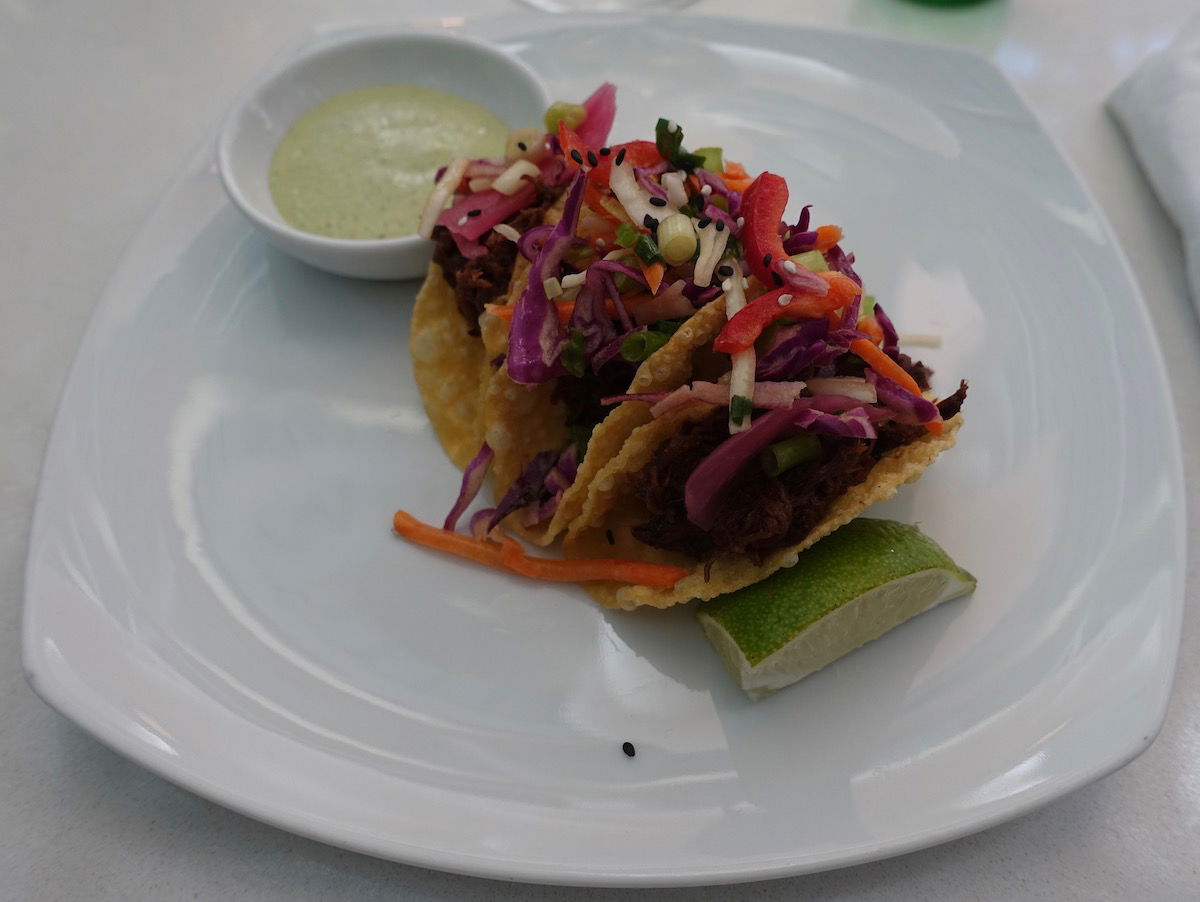 Full disclosure — yes, I ate at Bobby Van's and then went to the Flagship Bridge to eat. In my defense:
I hadn't eaten for 12 hours (not intentionally, but because it was a crazy day)
I didn't even get close to finishing everything at Bobby Van's, because it wasn't great, and I didn't quite finish everything at the Flagship Bridge either
This is my job, and I figured I'd take one for the team 😉
I figured I needed to try one more dish to see if the quality was a fluke, or what. Surely American can't serve a la carte food this good in a business class lounge?
So next up I wanted to order the wasabi pea crusted ahi tuna. Eric advised me that it would take about an hour until that was ready, as they were still preparing it for the evening. I said that was fine, though it ended up taking a bit longer and I wasn't sure I'd get it before my flight, so I switched to the greek salad instead, which was equally good.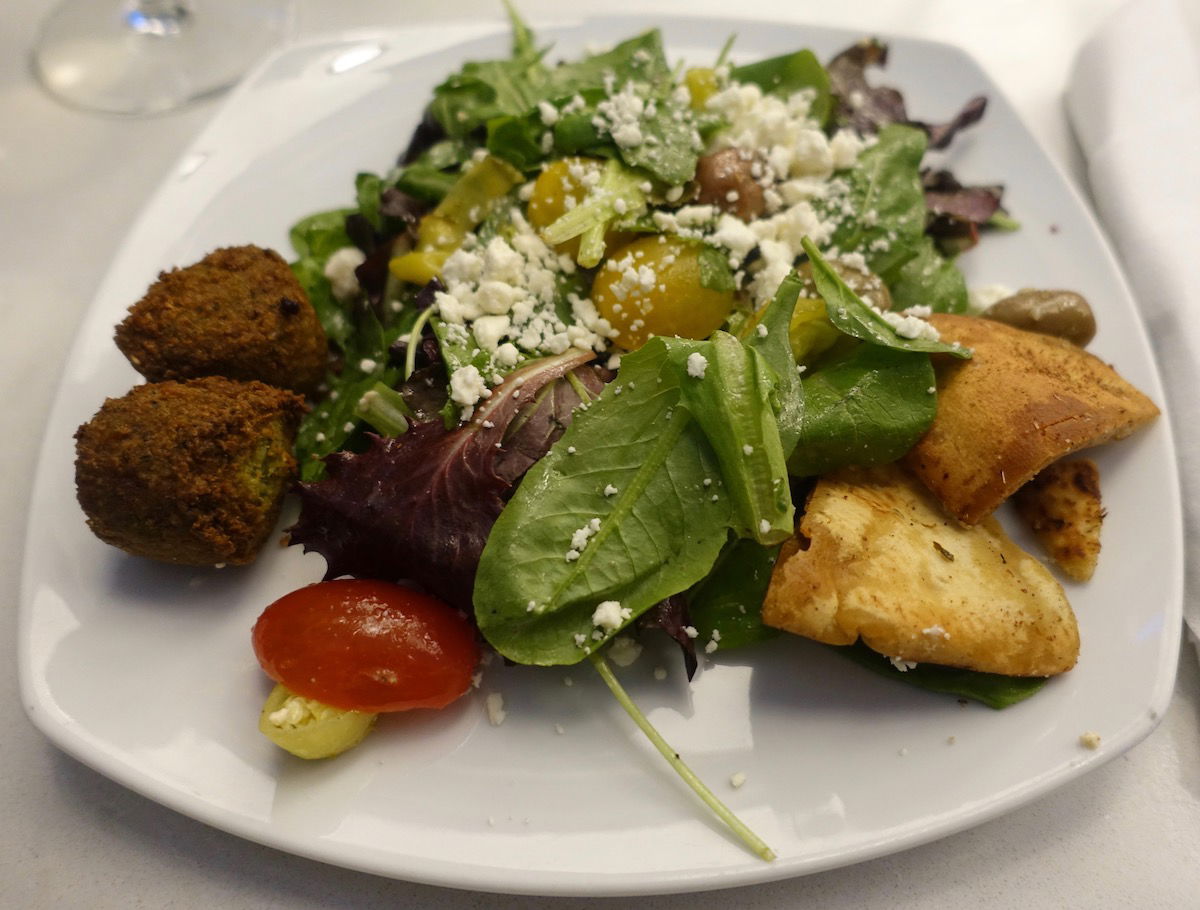 After I finished my salad, Eric surprised me by bringing over the ahi tuna as well. While I was full at this point, I'm happy he did, because this was the best of the three dishes.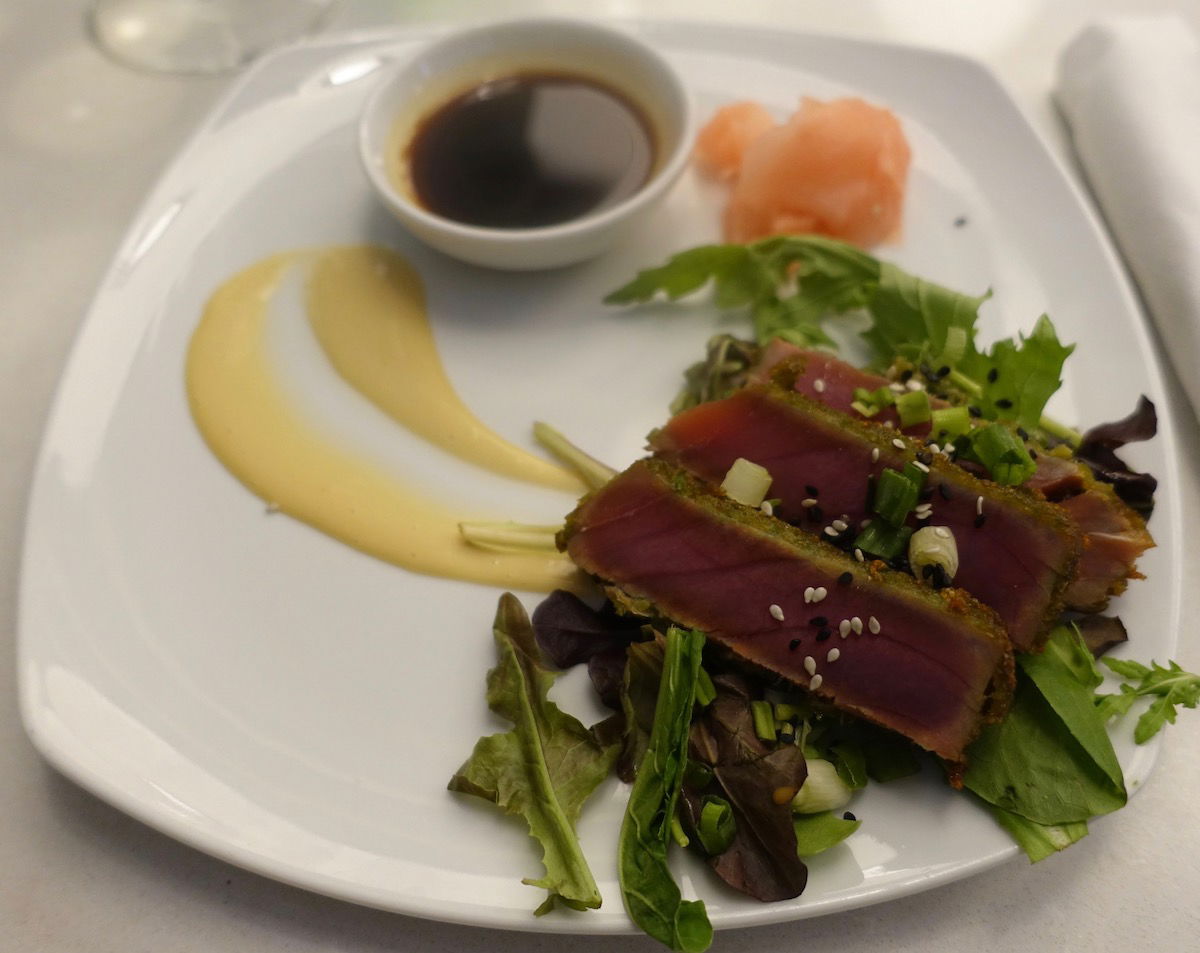 I was in disbelief at the quality of the food, and in particular the tacos and ahi tuna. To be clear, I wouldn't be surprised by this kind of quality in Flagship First Dining, but to get this as a business class passenger is awesome. I guess the reason the food quality is actually quite good is because it's prepared in the same kitchen as the Flagship First Dining food.
But that doesn't make it any less impressive, since this is American's only a la carte dining on the ground for business class passenger.
Bottom line
American's Flagship First Bridge JFK really impresses me. It continues to be empty, has some friendly people working there (thanks to Eric for taking such great care of me!), and now has better food than ever before.
Again, this is a total secret, so you have to know to ask for it. If you have access to the Flagship Lounge then you'll be pointed towards that, but the Flagship Bridge has the same entry requirements, yet it's inside the Admirals Club, with a separate entrance there. You can of course go back and forth between the two, but frankly I don't bother visiting the Flagship Lounge anymore, but rather just spend my time at the quieter Flagship Bridge, with better food and service.
Visiting the Flagship Bridge is such a treat, and I always get especially giddy about it when I'm flying transcon business class with an upgrade, when no other airline gives you access to a decent lounge.
Lastly, this further reinforces how bad Bobby Van's was. The Flagship Bridge isn't a restaurant, but had significantly better food, service, and ambiance.