Over the years I've had some crazy travel experiences, though earlier today I was thinking about what some of the most memorable have been. So while this list is by no means comprehensive, I figured I'd link to five that immediately come to mind.
1. "Excuse me, can I have your sweater?" There are many things I'm known for — flying too much, not having a life, having too many first world problems, overuse of the word "delicious" when describing food, etc. One thing I wasn't known for — at least until last November — is fashion. That all changed in the club lounge at the InterContinental Grand Stanford Hong Kong, where a "fashion designer" wanted my sweater. And despite my best efforts, I couldn't manage not to sell it to him. Creepy, pushy, and weird as hell are the only terms that I can come up with that adequately describe the situation.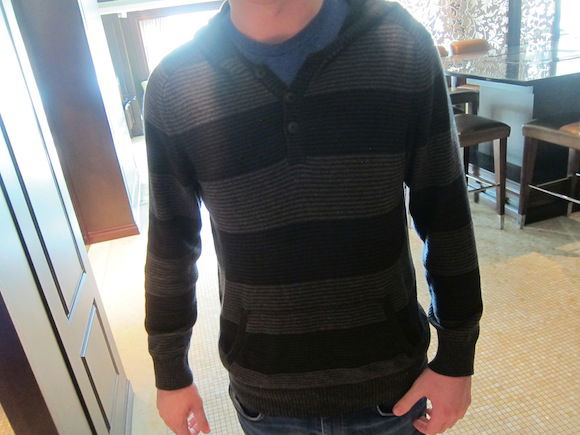 2. "Sir, I'm so sorry, but is it okay if we upgrade you to first class?" Perhaps this shouldn't actually come as a surprise, since the Japanese are very good at apologizing, regardless of the situation. But apologizing for an upgrade from business to first class does seem a bit over the top…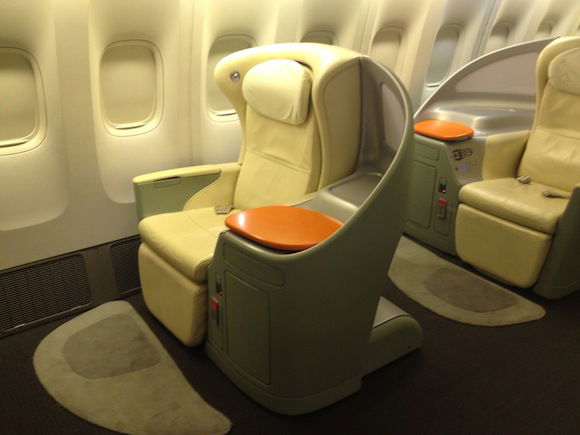 3. The story behind how I ended up in Emirates Airbus 380 first class… When it comes to travel, I have an explanation for just about anything. However, this one was a first for me. I was flying Seattle to London to Dubai on British Airways using a companion certificate, and my Seattle to London flight was delayed. No biggie, I had an all day layover. I was shocked, however, when the British Airways agent in London informed me that I was no longer booked on the flight to Dubai… because I had been rebooked on an earlier flight in Emirates A380 first class instead! Generally I think that travel experiences are most enjoyable when they can be anticipated and you can build up excitement, though I can't accurately describe how giddy I was on the shuttle from terminal three to terminal five. I'll never forget the day I lost my (six) mile high shower virginity.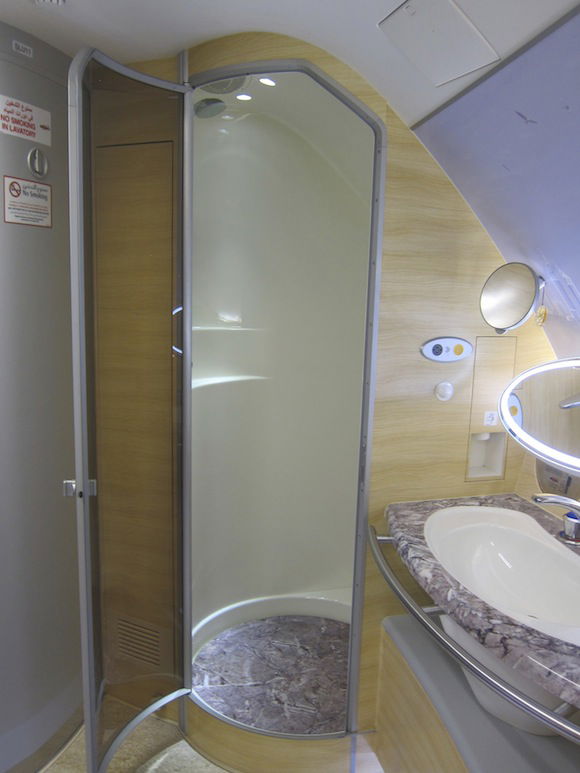 4. The power of a flight attendant to change your mood It might sound cheesy, though I don't think there is anyone that has inspired me more than Janesis, the flight attendant I had from Singapore to Tokyo Narita last year. I've experienced some amazing service on airplanes over the years, though nothing quite as "from the heart" as on this flight. Fortunately, Janesis is a great friend in the meantime, and it's always fun to meet up with her!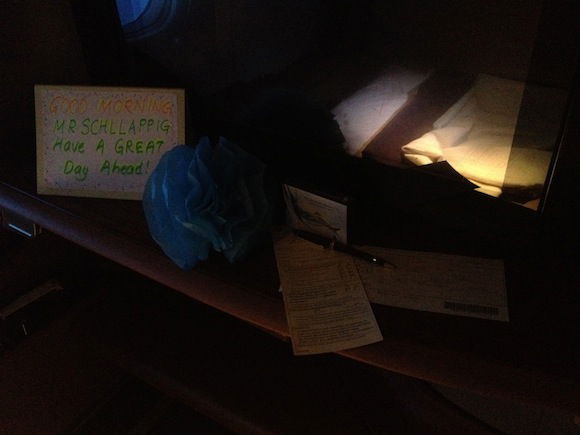 5. I just got a pat down from a TSA agent with one arm… I'm all for the TSA employing handicapped people, though I can't help but think a one armed TSA agent could be more fulfilled doing something other than pat downs. It was made a bit surreal by the fact that there was a TSA agent with two arms "overseeing" my pat down.