Over the weekend a Fiji Airways Boeing 737 operated a four segment journey from Nadi to Teesside, which saw the plane flying for nearly 24 hours.
How a Fiji Airways 737 flew from Nadi to Teesside
In many cases airlines lease planes long-term, rather than outright buying them. When those leases are up, the planes need to go back to a location that's agreed upon with the leasing company (the planes typically either go into storage, or get prepared for a new customer).
Well, the lease has just finished on one of Fiji Airways' longest-serving aircraft, with the registration code DQ-FJF. The Boeing 737-700 was roughly 22 years old, as it first joined Air Pacific's fleet in 1998 (Fiji Airways was known as Air Pacific until it rebranded in 2012).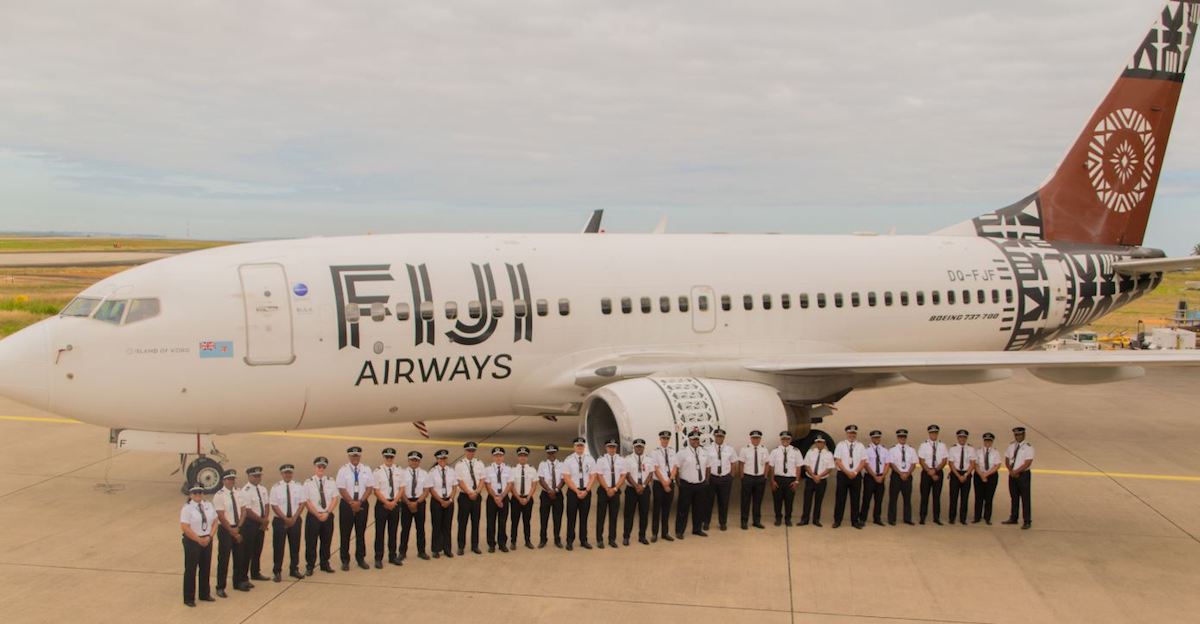 Well, the plane needed to be flown from Nadi, Fiji, to Teesside, United Kingdom. The direct distance between those two points is nearly 10,000 miles. It goes without saying that this is well beyond the range of the aircraft.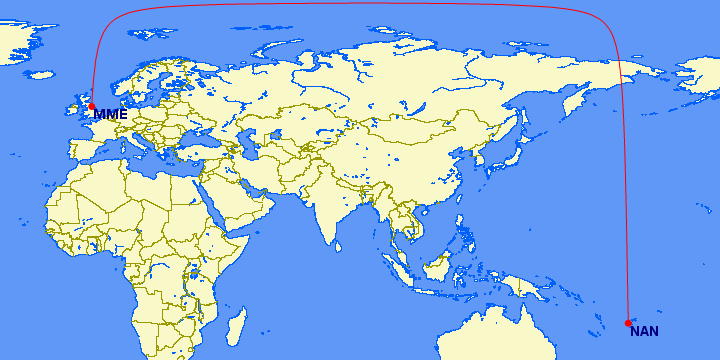 How did the plane complete this journey? Well, over the course of two(ish) days, four Fiji Airways pilots and two engineers flew the plane for four segments:
On September 18 the plane first operated a daytime flight from Nadi to Honolulu in 6hr14min
On September 17 (due to the international dateline) the plane operated a redeye from Honolulu to Los Angeles in 4hr56min, landing the morning of September 18
On September 19 (after the crew had a chance to rest) the plane operated a redeye from Los Angeles to Bangor in 5hr16min, landing the morning of September 20
On September 20 the plane operated a daytime flight from Bangor to Teesside, landing the evening of September 20
In the end the plane covered a distance of 11,407 miles, and spent a total of 22hr3min in the air.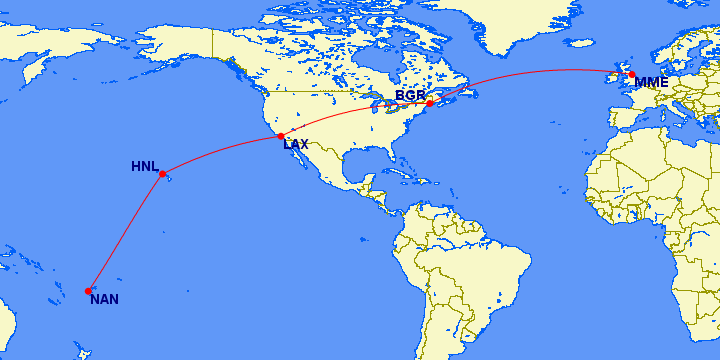 These kinds of flights are really common (and cool)
Understandably a lot of people don't consider the complicated logistics of aircraft deliveries and returns, so it's cool that Fiji Airways chose to highlight it on Twitter.
Of course it's easy enough to deliver a Boeing 787, which can fly just about anywhere in the world nonstop when empty. However, on the other end of the spectrum in commercial aviation you have turboprops that cross continents and oceans across many days.
While I'm sure there are more extreme examples, when Air Tanzania took delivery of a Dash 8-400 in late 2019, it flew from Goose Bay to Keflavik to Prague to Addis Ababa to Mwanza. Cool stuff, eh?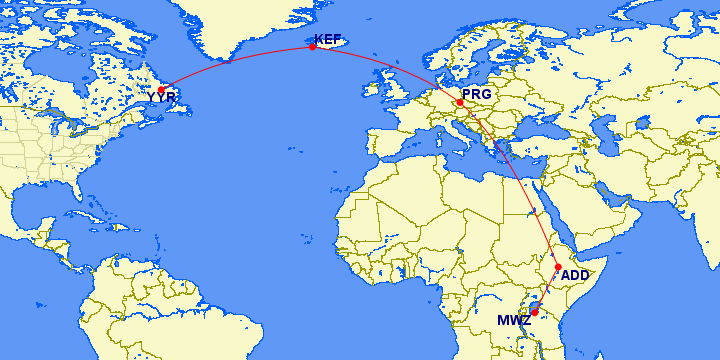 Bottom line
Over the weekend a Fiji Airways Boeing 737 completed a four segment journey from Fiji to the UK, as the plane was being retuned to its leasing company. It's always cool to see the kind of routings used for these flights, and I have to imagine these are pretty fun (or at least unique) flights for pilots to operate as well.