The plane that will eventually shuttle Germany's chancellor around the world operated a pretty remarkable journey this weekend, though I'm not sure I totally get why…
German Air Force getting three A350s
In 2019, Germany's government purchased three Airbus A350-900s, which will eventually act as Germany's "Air Force One," and carry top officials around the world. One A350 is being delivered in 2020, while the other two will be delivered in 2022.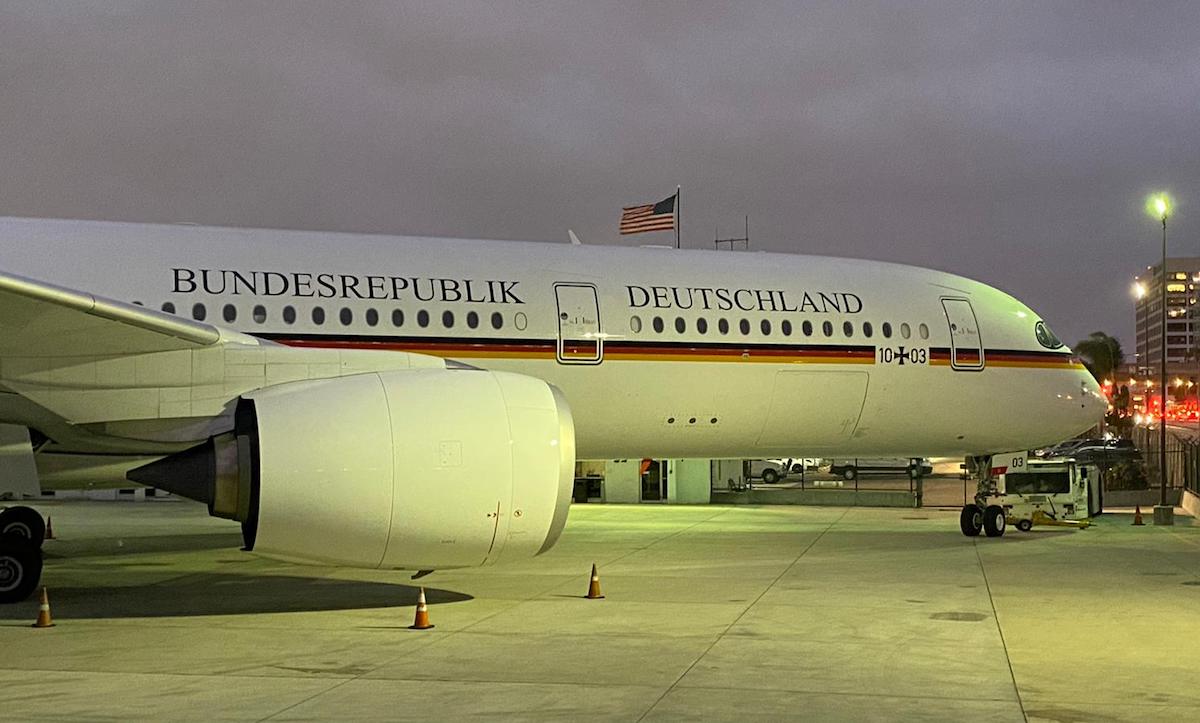 Germany's new ACJ350
These were the first-ever orders for the ACJ350, with the "ACJ" standing for "Airbus Corporate Jet." In other words, this is the private jet version of the popular A350.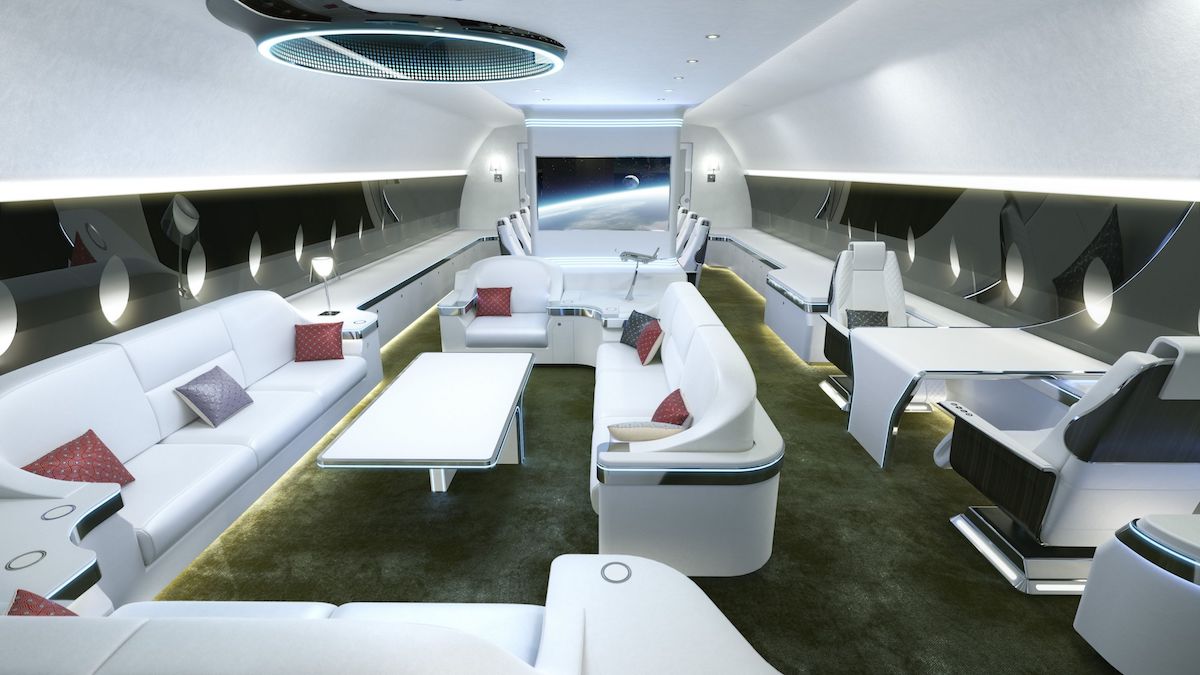 How the interior of an ACJ350 could look
Previously Germany's top government plane was an Airbus A340-300, which had too many mechanical issues. In 2018, German Chancellor Angela Merkel had to fly commercial to the G20 because of this.
Anyway, the first ACJ350 was delivered from Airbus earlier this year. First Lufthansa Technik did some work on the plane, and during that time the plane had the civilian registration code D-AGAF. As of a few months ago the German government took over the plane, and it now has the registration code 10+03.
Germany's A350 flew around the world in a weekend
Germany's first A350 has operated several flights in recent months, though nothing quite like the three leg trip that the plane operated over the weekend:
On Friday, November 20, the A350 flew from Cologne to Canberra, which took over 19 hours
On Sunday, November 22, the A350 flew from Canberra to Papeete, which took about 6.5 hours
On Monday, November 23, the A350 flew from Papeete to Cologne, which took nearly 18 hours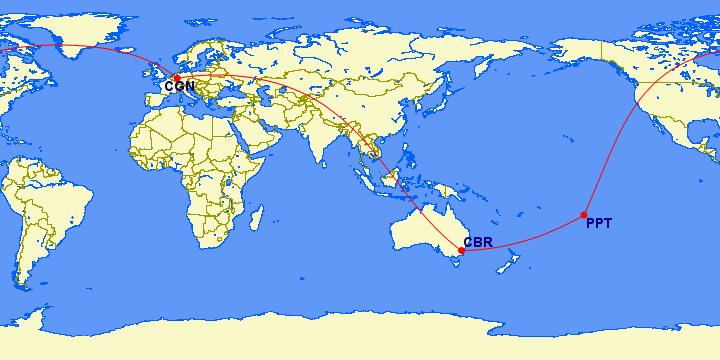 The route that the A350 flew this weekend
In total, the A350 flew around 24,000 miles, and the Cologne to Canberra flight in particular was one of the longest A350 flights ever, at over 10,000 miles. That beats out Singapore Airlines' nonstop Singapore to New York flight.
The Papeete to Cologne flight is an interesting one as well, as it's very similar to the Papeete to Paris flight that Air Tahiti Nui operated several months back, which was one of the longest 787 flights ever, and also the longest nonstop domestic flight ever.
Why was this flight operated, though?
There were no passengers or diplomats onboard, but rather this whirlwind trip was apparently operated for crew training purposes. Beyond that we don't actually have details of what kind of training we're talking about, though understandably there have been a lot of questions about this, given how costly and wasteful (on the surface) this amount of flying is.
Does anyone have any guesses as to why this trip specifically had to be operated?
Most training can be done in simulators, and you'd think training in the plane would largely be practicing takeoffs and landings, no? Or do the pilots flying around Germany's top diplomats do all of their training on "real" planes?
Was this about testing the limits of the plane, or testing the limits on pilot fatigue?
Admittedly most government planes are hard to track online, so we don't really know how often flights like this happen. However, I don't recall seeing anything quite like this before.
Bottom line
The German government's first Airbus A350 has been doing quite some test flying in recent weeks, though nothing quite like what it did this past weekend, as it flew from Cologne to Canberra to Papeete to Cologne. Apparently this was done for crew training, though we don't know much beyond that.
I'm not going to lie, I'm kind of jealous of the people who were on this trip. 😉
Does anyone have any more insights or guesses into why a trip this drastic needs to be operated?
(Tip of the hat to Nico)