Last summer EVA Air joined the Star Alliance, which was extremely exciting news. They have a fantastic business class product, Hello Kitty jets, and at the time released a ton of business class award space. This trend seems to be pretty common among airlines when they join alliances.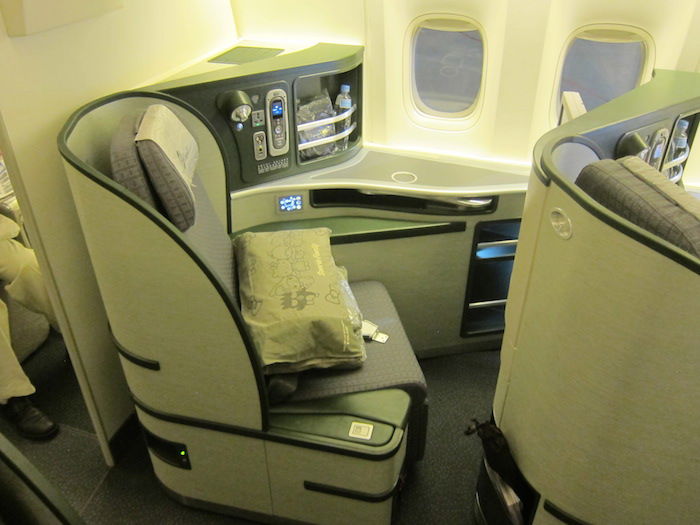 For many non-aligned airlines, award availability is often excellent, given that they don't have that many members redeeming miles. For non-US airlines, loyalty programs are usually actually about creating loyalty, as opposed to massive businesses in and of themselves.
There's a trend we often see among airlines that join alliances — they release a ton of premium cabin award space when they first join, and once they get a better sense of alliances they drastically reduce the amount of award space they release, realizing how many more miles members of partner airlines have.
This is a trend we're seeing right now with EVA Air. It looks like EVA Air is no longer releasing longhaul business class award space to partner airlines more than three (or so) months before departure.
Looking at all their longhaul routes, I see very good award space within three months of departure. They seem to release progressively more space as the departure date approaches, so there's a little space three months out, and then great space within a few weeks of departure.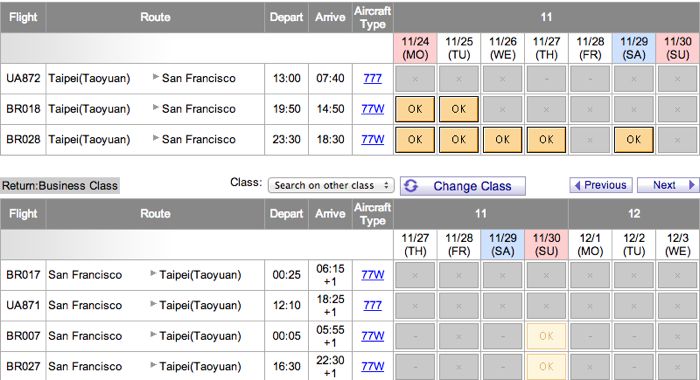 Meanwhile I don't see any longhaul business class space further out than that, unfortunately.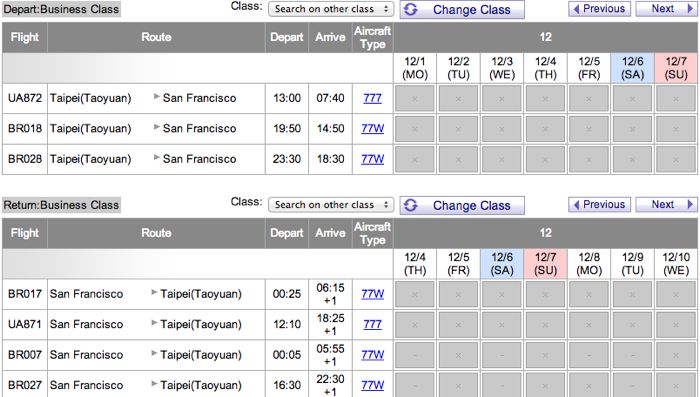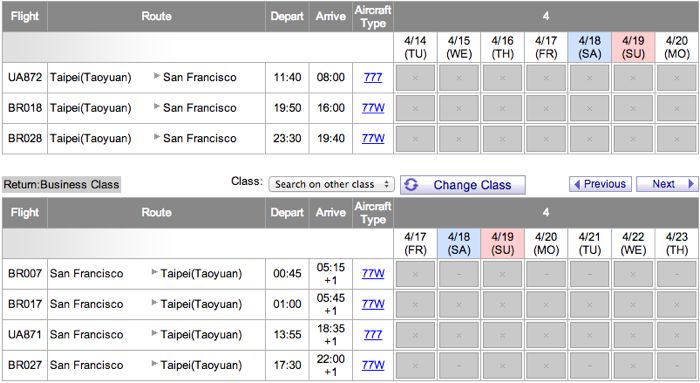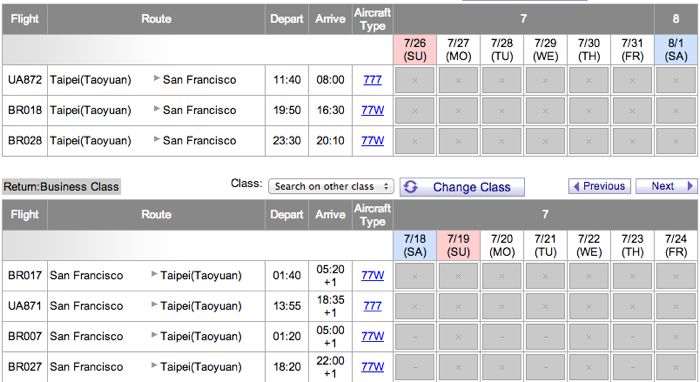 But here's what's interesting — EVA Air is making award space available to members of their Infinity MileageLands program.
If you have premium Citi ThankYou points you can transfer them to EVA at a 1:1 ratio, though their program isn't particularly lucrative.
To search EVA award space you have to be logged in to your MileageLands account. If you want to search for more than one passenger, each traveler needs to have their own account.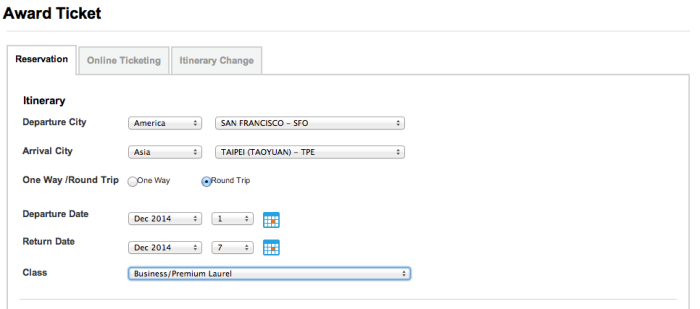 Frustratingly, the results screen just lists all the flights on a given route, without any indication of award availability.

Once you select the flights and click through, you will get a pop-up if a certain flight isn't available for using your EVA miles.

And then you get to wait with Hello Kitty and her friends: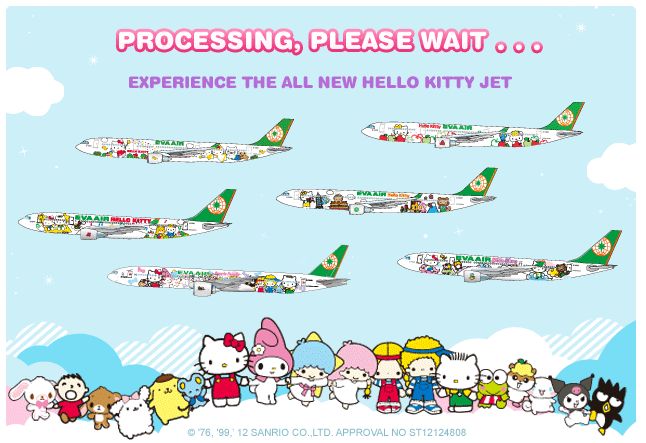 The flight without award space will show as "Waiting list" but the full mileage requirement and taxes/surcharges are listed.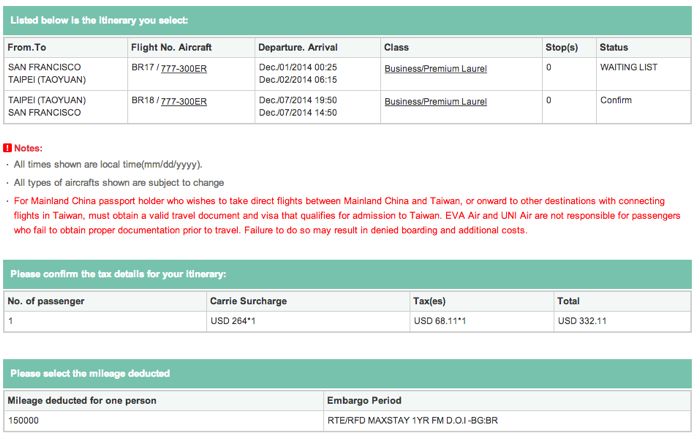 However, compared to what is available to Star Alliance partners, flights as far out as July appear to have good award availability: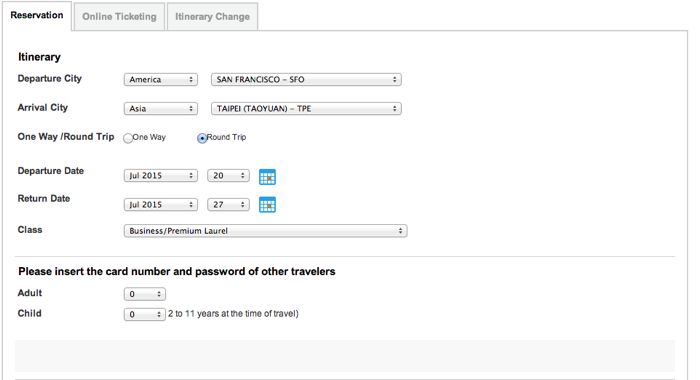 In this case, both the flights I selected had award space, so the status shows as "Confirm."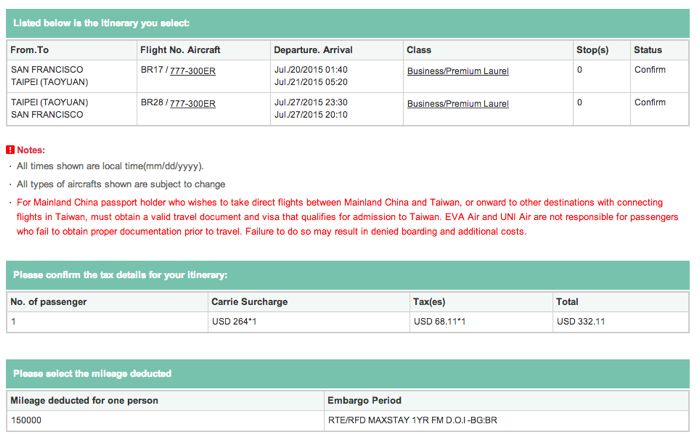 Their system is incredibly clunky to use, so if your schedule is flexible you might be best off calling EVA and asking about availability.
Based on the dates I checked, it looks like EVA has "better" award space through the Infinity MileageLands program 3-10 months in advance, but still not as generous as what they're releasing to everyone in the weeks prior to departure. This suggests waitlisted space will likely clear, but I have zero experience with that.
Bottom line
This isn't a "sky is falling" moment for EVA award space, and isn't all that unusual given what we've seen other airlines do in the past.
So while this is disappointing it's also not surprising. Having reduced access to EVA premium cabins is certainly going to be frustrating for some people who are trying to redeem miles far in advance, but as long as EVA continues to release such a large amount of premium cabin award space inside the 90 day window I don't know that we can really complain.
(Tip of the hat to Del)