If there's one thing you need in the miles & points hobby, it's patience and persistence. When it comes to airline issues, I'd like to think that I have the patience of a saint — I mean, I spent half of my late teens and early 20s on hold with Air Canada Aeroplan and US Airways Dividend Miles ("have gelato on the Spanish Steps…!"), and that takes patience.
However, EVA Air Infinity MileageLands is on the verge of making me lose my mind. What complicated task am I trying to complete? Well, I just need to know what my EVA Air Infinity MileageLands number is!!!
What is my EVA Air Infinity MileageLands number?
I recently wrote about the value of the EVA Air Infinity MileageLands program. EVA Air makes more business class award seats available to members of its own program than to members of partner frequent flyer programs. Given the lack of transpacific business class award space, that's incredibly valuable nowadays.
As I warned at the time, though, "the bad news is that the process of booking through Infinity MileageLands might make you wish that you never even heard of the program."
Let me share my trials and tribulations of just trying to figure out my EVA Air Infinity MileageLands number. For over a decade, I've received monthly emails from EVA Air Infinity MileageLands, as I'm a member of the program. However, I hadn't logged into the program for a long time — I didn't write down my account number, and no email from the program ever contained my account number.
Okay, I figured this would be easy. I'd just go to EVA Air's website and click the link for those who forgot their log-in details. Like any other airline website, I assumed I would just enter my email address, and then I'd receive an email containing my account number. Nope. If you want to recover your Infinity MileageLands number, you'll have to provide your full name, date of birth, nationality, passport number, and phone number. Only then will EVA Air email you this info.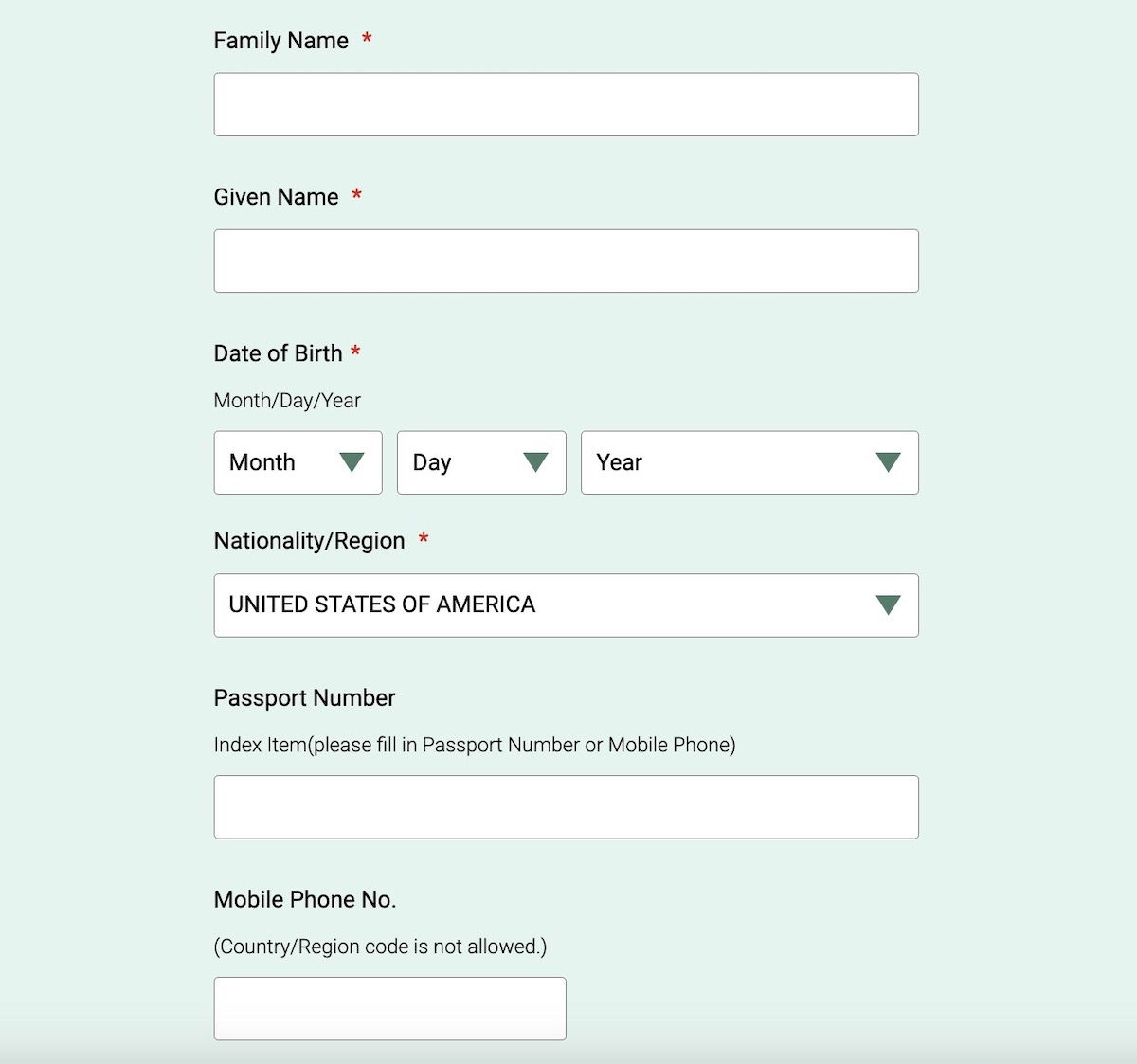 I spent a good 15 minutes trying every possible combination of these details, including pulling up all my old passport numbers (since I've been a member for well over 10 years).
But unfortunately no matter what I entered, I got a message saying "Card Number Inquiry Failed."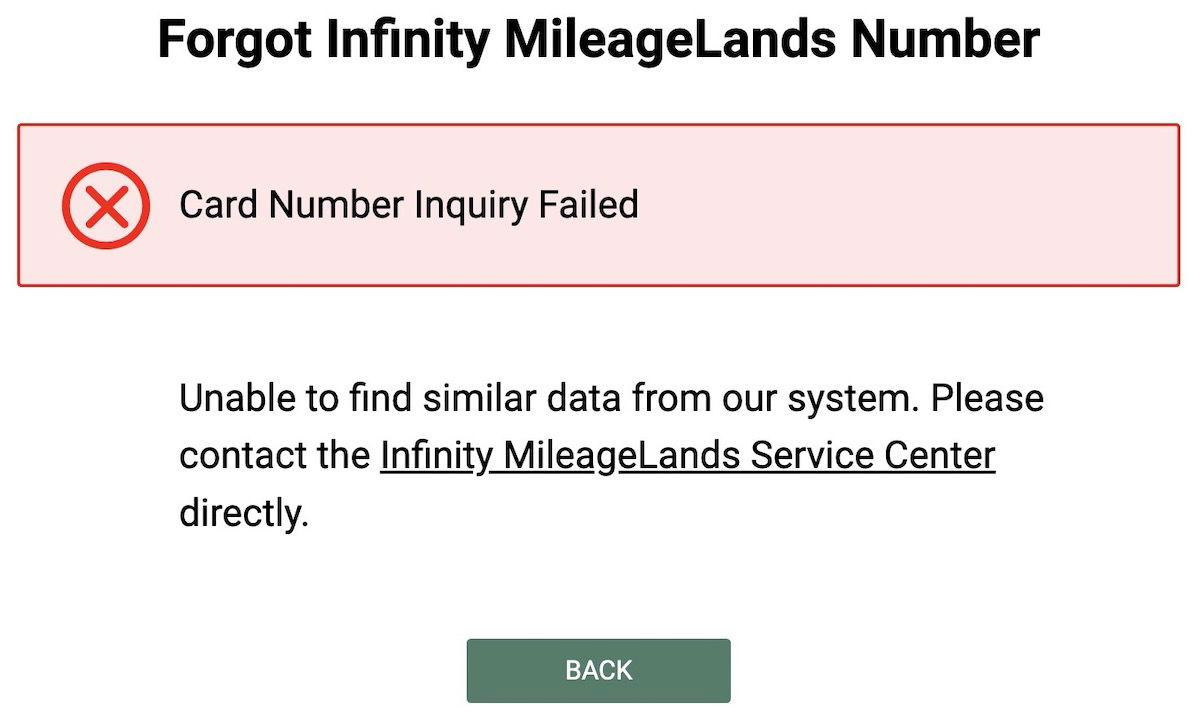 Okay, no biggie, I'll just sign up for a new account, right? Well, when I do that, I consistently get a message saying "You are our member already!!" I tried altering some of the details, but unless I change the name or date of birth, I get the same error message.

I don't want to change any of those key details, since EVA Air only lets you book award tickets for members of Infinity MileageLands, and given how strict the airline is, I could see having issues if my account has the wrong date of birth.
The joys of trying to contact EVA Air
I know what you're thinking — "stop being such a drama queen, just call EVA Air, like the message says!" So yeah, I did that. EVA Air's US offices are open Monday through Friday, 11:30AM until 8:30PM Eastern time (go figure I started the process of trying to figure out my account details on Saturday morning).
I've probably called a dozen times (including literally the minute the call center is supposed to open), and each time I get the message saying "all lines are currently busy, we appreciate your patience, please call back later." There's no option to hold, no option to have a callback, etc.
So I then called the Taiwan number, and was told that I'd have to call the US number for help with my account, since that's where my account is registered.
Bottom line
If it's this much of a hassle to just figure out what your membership number is, could you imagine what a pain it is to book a ticket or deal with a schedule change? I'm honestly at a loss here, so if anyone has any ideas, I'd love to hear them!
This whole thing is the perfect example of why I always say there's value in dealing with "easy" programs, even if you pay more miles when booking that way. In fairness, EVA Air's program does have unique value, since it's not even about getting the lowest award pricing, but rather this is the only way to secure EVA Air business class award space. Now I'm starting to think that I might just be better off staying at home…
Has anyone else had a similar situation with EVA Air?