As I wrote about last week, EVA Air will be expanding their service to North America next summer, as they'll be launching 4x weekly service between Taipei and Houston as of June 2015. This expansion is a no brainer, not just because Houston is a huge oil city, but also because it's United's biggest hub, so there's lots of potential for connecting traffic, now that EVA Air is in the Star Alliance.
So if you were excited about the new route to begin with, take a deep breath and make sure you're sitting down. As it turns out, this new EVA Air flight to Houston will be operated by a Hello Kitty 777-300ER. The most exciting part? They're not even using an existing Hello Kitty 777-300ER (of which there's only one), but rather they're taking delivery of an all new Hello Kitty 777-300ER!!!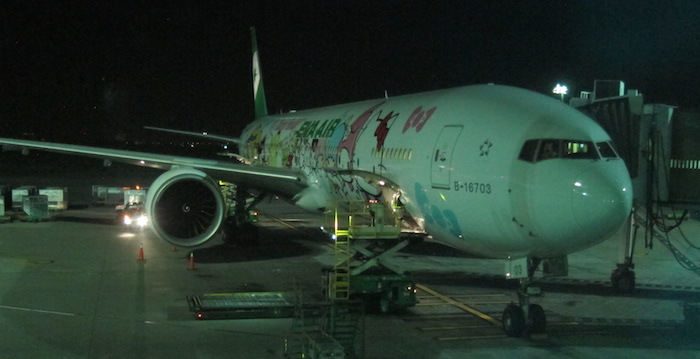 Via USA Today:
EVA says it will fly the route with brand new Boeing 777-300ER jets that are scheduled to be delivered to the airline in May. EVA says the 777-300ER it will use on the Houston route "will be specially painted nose-to-tail with Texas–sized Hello Kitty and Sanrio characters." EVA flies its distinctively painted planes on select routes. EVA has previously flown Hello Kitty planes to Los Angeles.
Presumably this 777-300ER will feature the same amenities as all of their new delivery 777-300ERs, including onboard wifi.
Previously EVA Air flew a Hello Kitty 777-300ER to Los Angeles, which they tragically discontinued a week before Hello Kitty Con took place in Los Angeles. Instead their Hello Kitty 777-300ER is flying between Taipei and Paris, at the moment.
If you've never flown EVA Air's Hello Kitty service, it really is exceptionally unique, and I can't recommend it enough.
From a Hello Kitty gate…
To Hello Kitty foie gras…
To the opportunity to sleep with Hello Kitty…
To Hello Kitty toilet paper…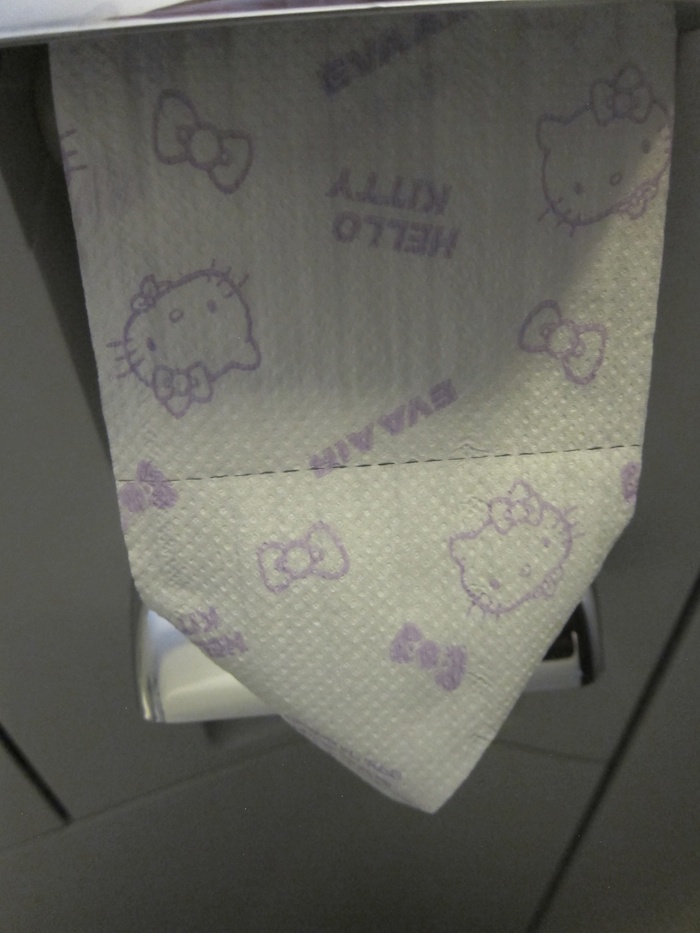 It really is a one of a kind service. If you haven't yet read my kittyrific trip report (written by my inner Asian 13 year old girl), see here: