I love me some good airline marketing/advertising/partnerships, and there's no area that's more apparent than with EVA Air's Hello Kitty Service.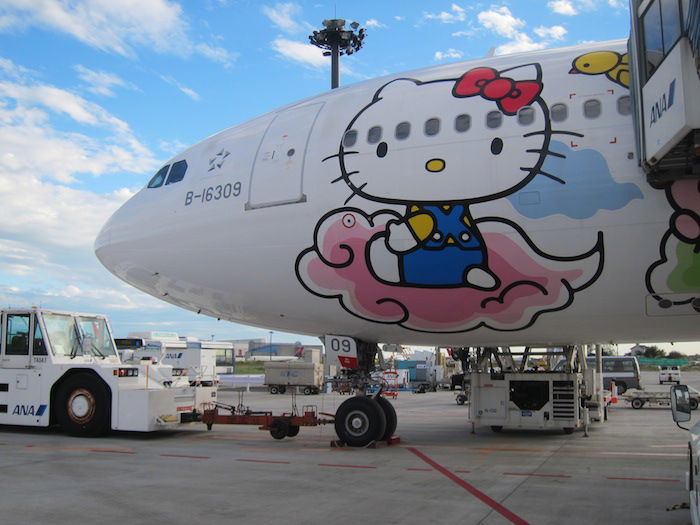 Basically EVA Air operates several routes with Hello Kitty themed aircraft. And they really are kittyrific, from the livery to the service to the food to the toilet paper to the entertainment.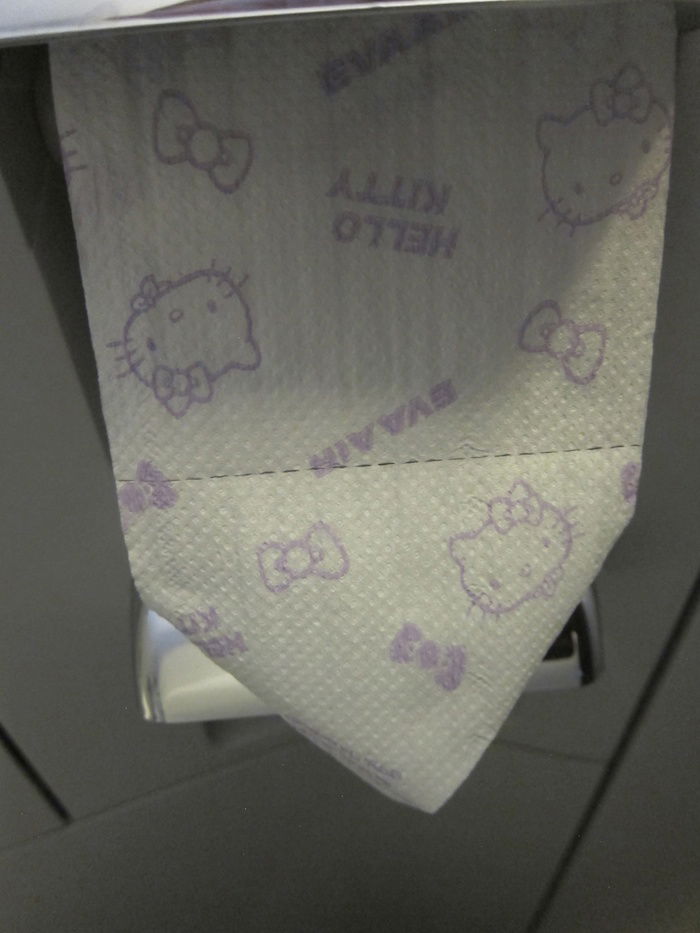 Up until last year they only had Hello Kitty A330s, which operated short-haul routes. However, they then launched their first longhaul Hello Kitty flight to Los Angeles, after repainting their first 777-300ER.
I had the chance to experience this route last year, along with a short-haul Hello Kitty route. I flew:
It looks like our happiness in the US will be short-lived, as EVA Air has updated their Hello Kitty website to indicate that they'll be discontinuing Hello Kitty service to Los Angeles as of October 27, 2014.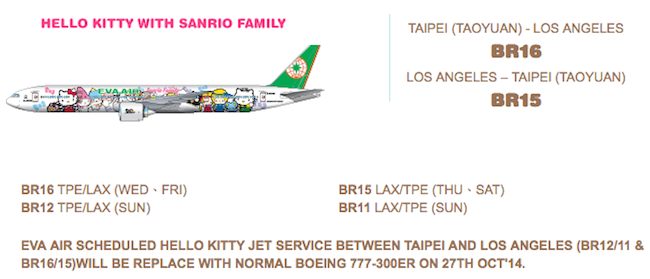 Instead they'll be flying the Hello Kitty 777-300ER to Paris in hopes of boosting loads there, though they haven't published the schedule yet.
You know what the worst part of all this is, which is borderline cruel? They're discontinuing Hello Kitty service to Los Angeles three days before the first ever Hello Kitty Con in Los Angeles.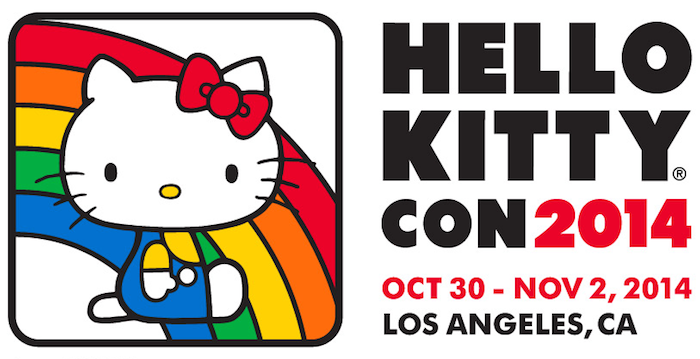 This is very disappointing news on the part of EVA Air. I think I speak on behalf of myself and pre-teen Asian girls worldwide when I say:
I know I'll be doing less duty free shopping on my next EVA Air flight to Los Angeles…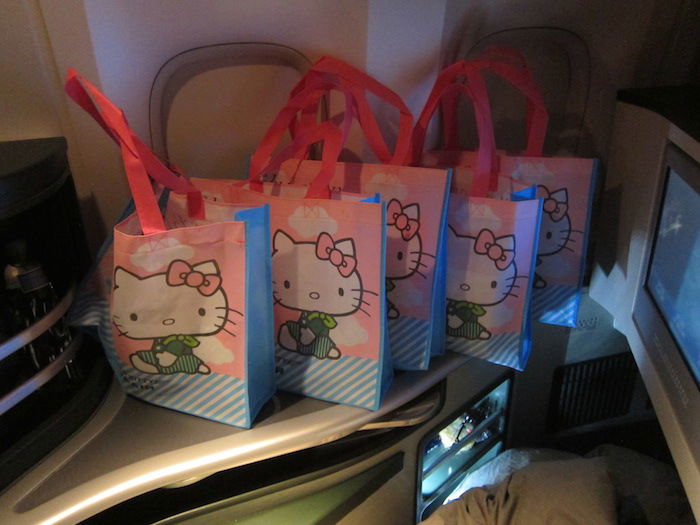 Now I just have to figure out a way to get on the last Hello Kitty flight to Los Angeles. Neither direction has award space, though you can bet I'll be monitoring space very closely.
It would be bittersweet, that's for sure.