Etihad has been undergoing a huge amount of cost cutting the past couple of years. The airline went from spending money like there's no tomorrow, to saving money like they won't be around tomorrow. This came after they made some very bad investments, and arguably also didn't necessarily make the most prudent financial decisions with their own operations either (which you can read about in this post).
Etihad's single biggest station outside the UAE is London Heathrow. For so many airlines London is the most premium market in the world, and Etihad operates three daily A380 flights between Abu Dhabi and London.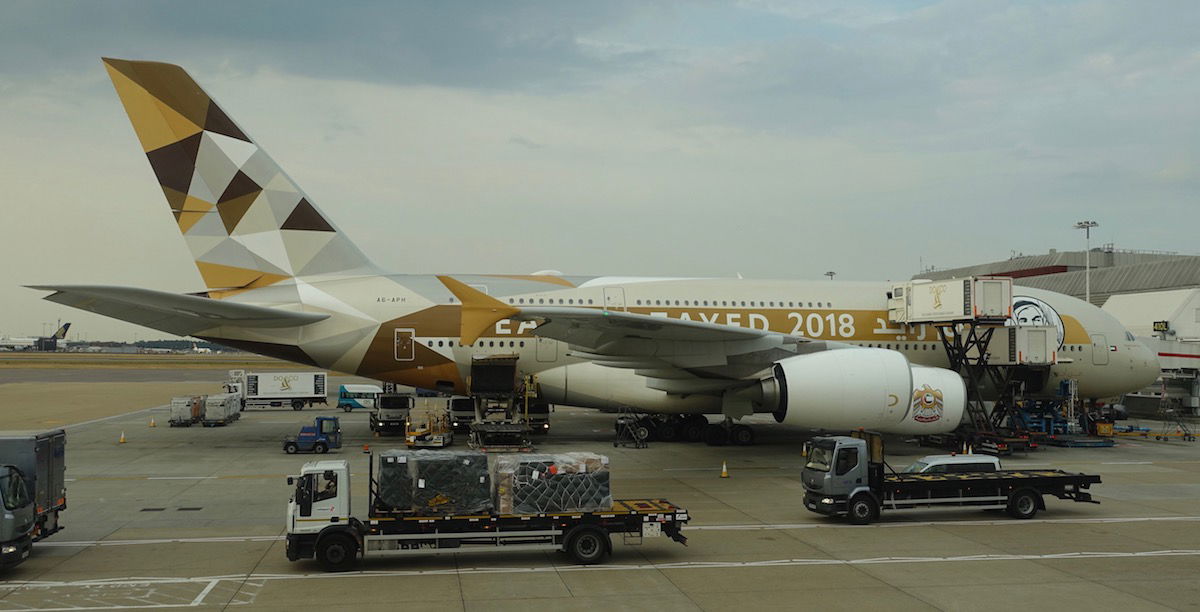 For a couple of weeks now there have been rumors of Etihad handing over control of their lounge at London Heathrow to a third party. While Etihad has gone to some pretty great lengths to cut costs, this seemed especially extreme for a station as important as this.
This change has now been confirmed. Etihad's London Heathrow Terminal 4 Lounge will become a No1 Lounge by the end of the week. We shouldn't expect much change in terms of the furnishings since it doesn't sound like the lounge will be closing for any amount of time. Rather it sounds like we should expect changes to the soft product.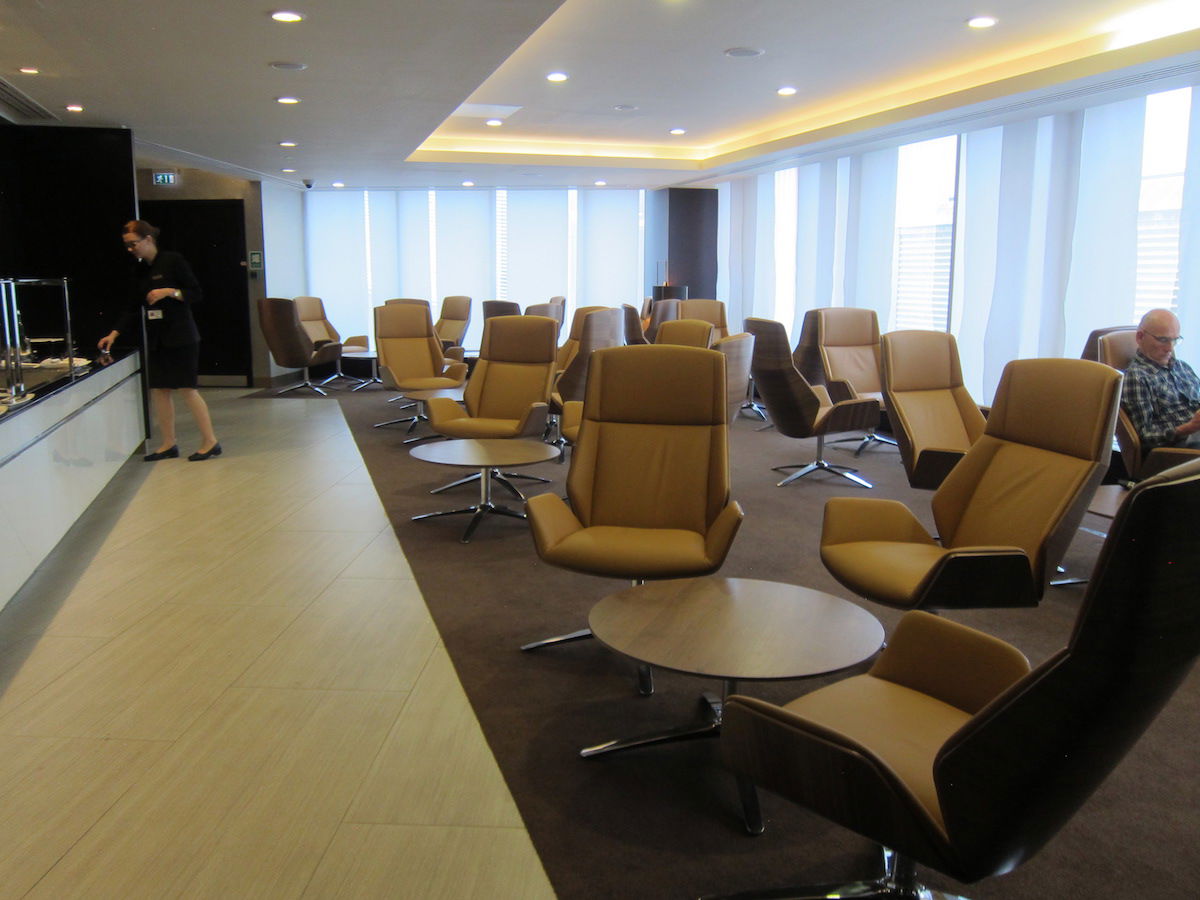 Obviously this move is being done so Etihad can cut costs, which raises the question of how this move will cost cuts for the airline. First of all, presumably the airline is going from just covering all of the costs of the lounge, to instead paying the lounge operator for every guest who visits the lounge.
My guess is that some or all of the following changes will occur:
The selection of food and drinks will be made significantly worse
The Etihad employees in the lounge will be fired, and will be replaced by contract employees
The lounge will be contracted out to other airlines and potentially even Priority Pass members, meaning that the lounge could be significantly more crowded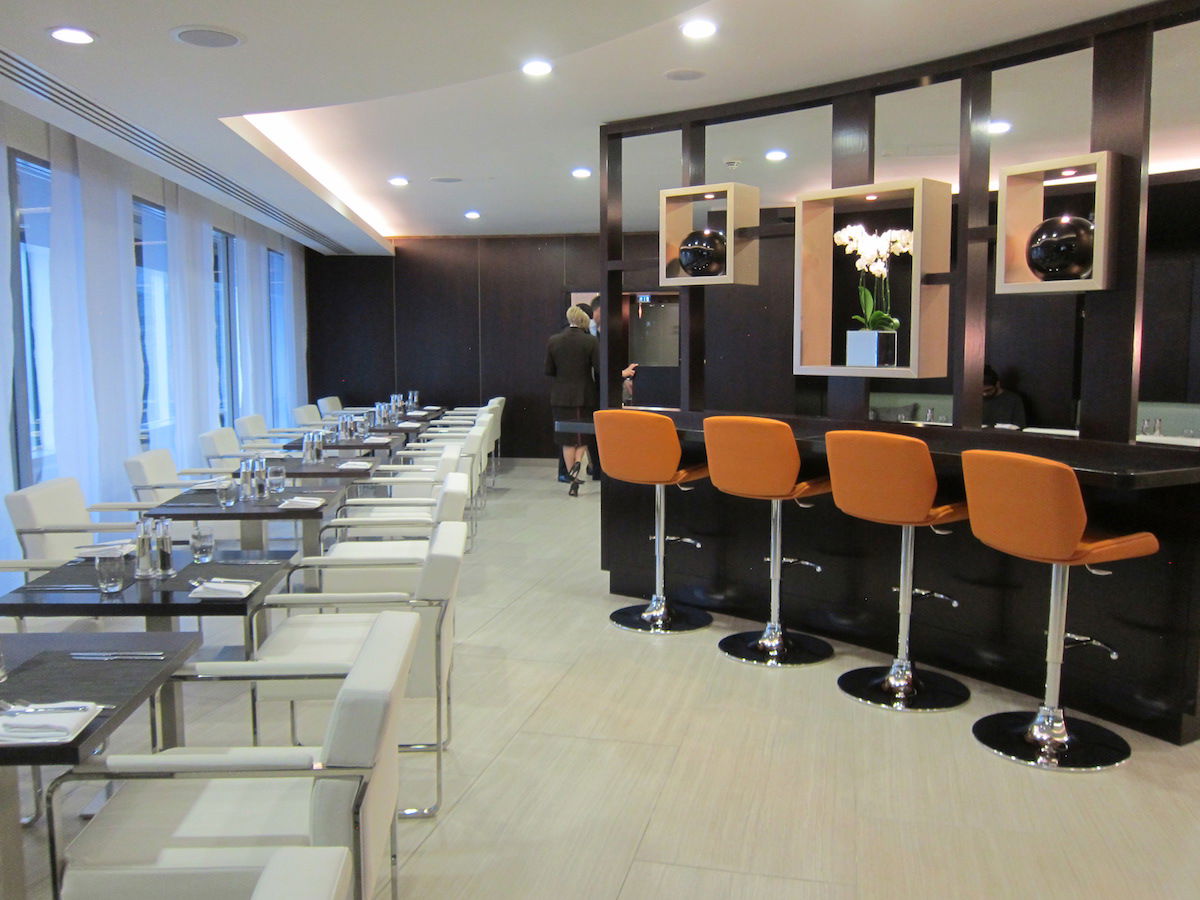 It's possible that they'll continue to offer better food and drinks in the hours leading up to Etihad flight departures. It's also possible that they'll require Etihad premium cabin passengers to flash their boarding passes for premium drinks, or for access to a la carte dining. I also wonder what they'll do for passengers in the Residence.
This isn't even the first airport in the UK where Etihad has shut down their lounge. Earlier this year they handed over their Manchester lounge to the airport. I can't help but wonder how many other lounges Etihad plans on dumping around the world.
If they can't justify it in London, which is their most premium market with three daily flights, that can't be good news for Los Angeles and Washington, for example, where they have at most one flight per day.
This isn't as huge of a deal as it may have been in the past, though. As Etihad cost cuts at lounges around the world, the level of differentiation offered by the lounges decreases as well.
For example, last year Etihad closed their Six Senses Spa inside the Heathrow Lounge. Furthermore, globally they've greatly been cutting back on the quality of food and drinks in lounges, including eliminating signature cocktails and a la carte dining in many lounges.
What do you make of Etihad's decision to hand over their LHR lounge to No1 Lounges?
(Tip of the hat to Head for Points)