It's always interesting to learn what the CEOs of various airlines are really thinking. Etihad's CEO, James Hogan, was in New York this past week for the official opening of the Etihad Lounge JFK, as well as the launch party for the Etihad A380.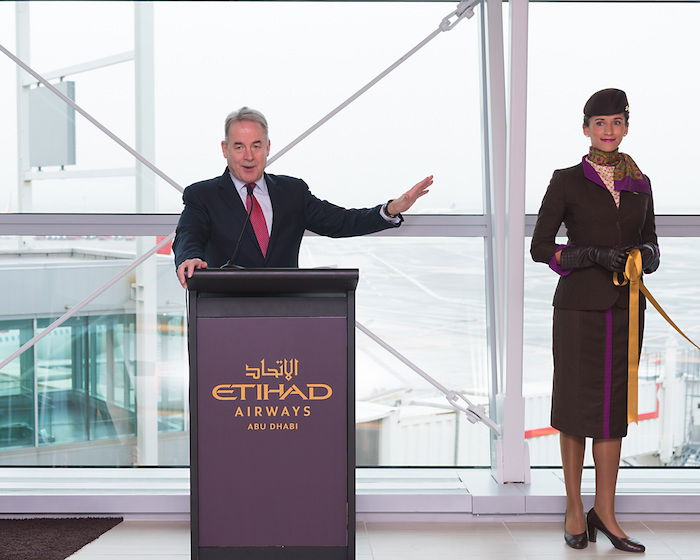 Skift had the chance to sit down with him while he was in town, and had an interesting interview with him. It's worth checking out the entire interview, but I figured I'd hit on some of the things I find most interesting. Let me start by saying that while I don't completely understand Etihad's business model, James Hogan is a brilliant, well spoken, and level headed guy, so I find his insights on the industry to be especially interesting.
Etihad could open a lounge at LAX & fly the A380 to Paris
Hogan explains why Etihad opens their own lounges in select markets, and how they hope to open one in Los Angeles next year:
New York is flagship route. The A380 is operating out of London, New York and Sydney. Next year it goes into Melbourne. It's also coming to Paris and will go to Bombay. We have lounges in America in Washington. We'll build one next year, I'm hoping, in Los Angeles. Two flights a day, an A380 and a 777. There's enough demand. A part of the experience with Etihad is from pickup at home to arrival at the airport, through the lounge, on board the aircraft, and as seamless as it can possibly be.
There are two interesting insights there — Etihad wants to open a lounge at LAX, and also plans on flying the A380 to Paris, which hasn't yet been formally announced.
I totally get why they want to control as many aspects of the guest experience as possible, especially in New York, where passengers previously had access to the horrible Wingtips Lounge.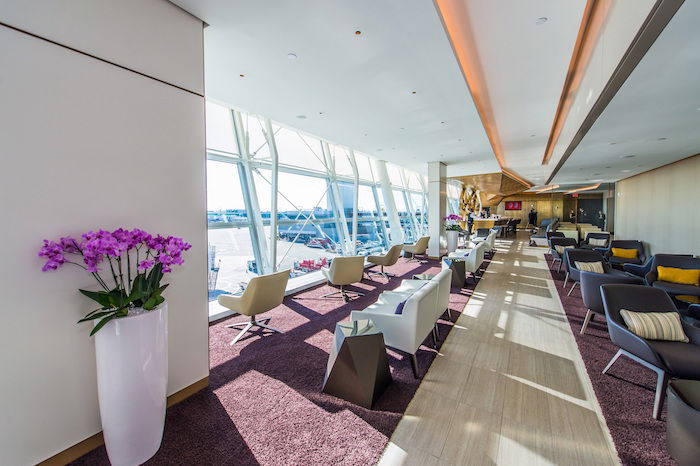 Etihad Lounge JFK
The LAX lounge is a bit trickier. As far as I know, Tom Bradley International Terminal doesn't have any more available lounge space, so they'd have to switch terminals at LAX. While I can appreciate them wanting to insert their "special touch" into the lounge, the reality is that Etihad passengers already have very good lounge access at LAX, to the Star Alliance First Class and Star Alliance Business Class Lounges.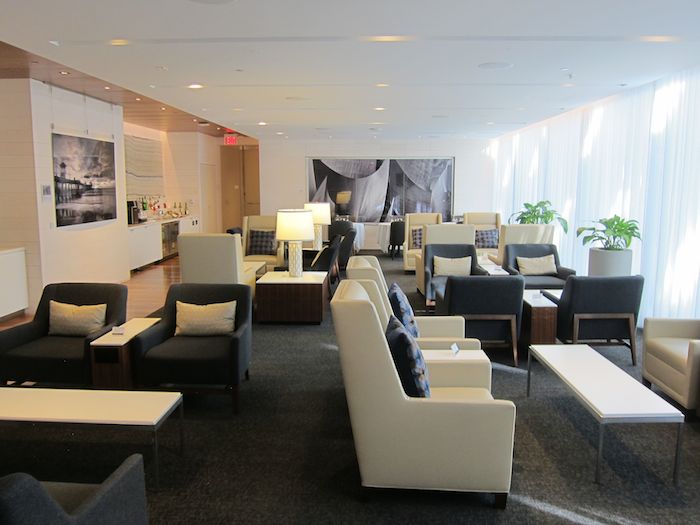 Star Alliance First Class Lounge LAX, which Etihad first class passengers have access to
Rumor has it that Qatar Airways will be operating out of Terminal 2 at LAX when they launch service in January, because they want to be able to open their lounge. That's not necessarily good news, since the Qantas First Class Lounge and oneworld Business Class Lounge are already excellent.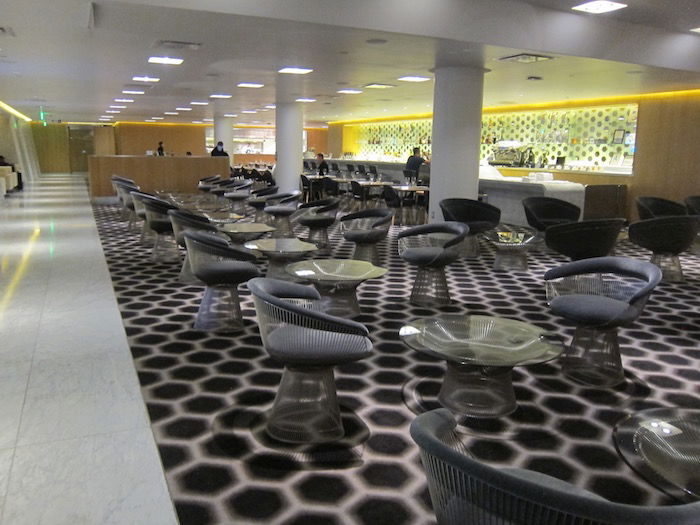 Qantas Lounge LAX, which oneworld Emerald members have access to
Thoughts on Etihad's The Residence
Certainly the most talked about aspect of Etihad's A380 is The Residence, which is a three room suite with butler service. It's priced high, but in many ways is brilliant:
Whether it sells or not, it gets people talking
The area where the bedroom is located is otherwise somewhat wasted space, in the sense that you can't put seats there, since there are no windows; so it's a creative use of that space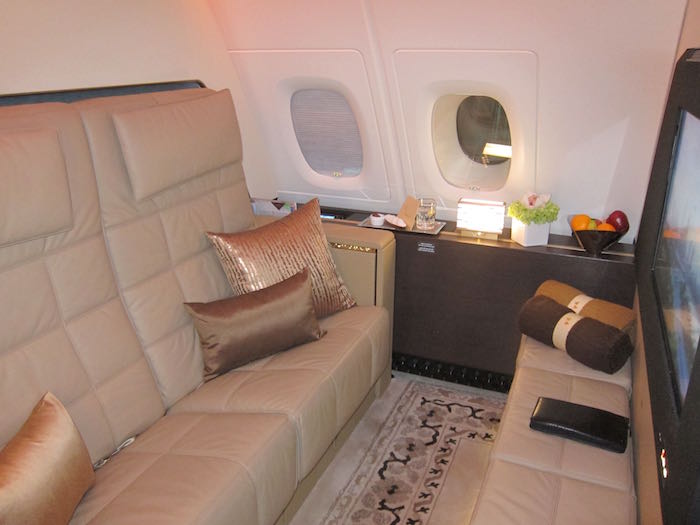 Etihad A380 The Residence living room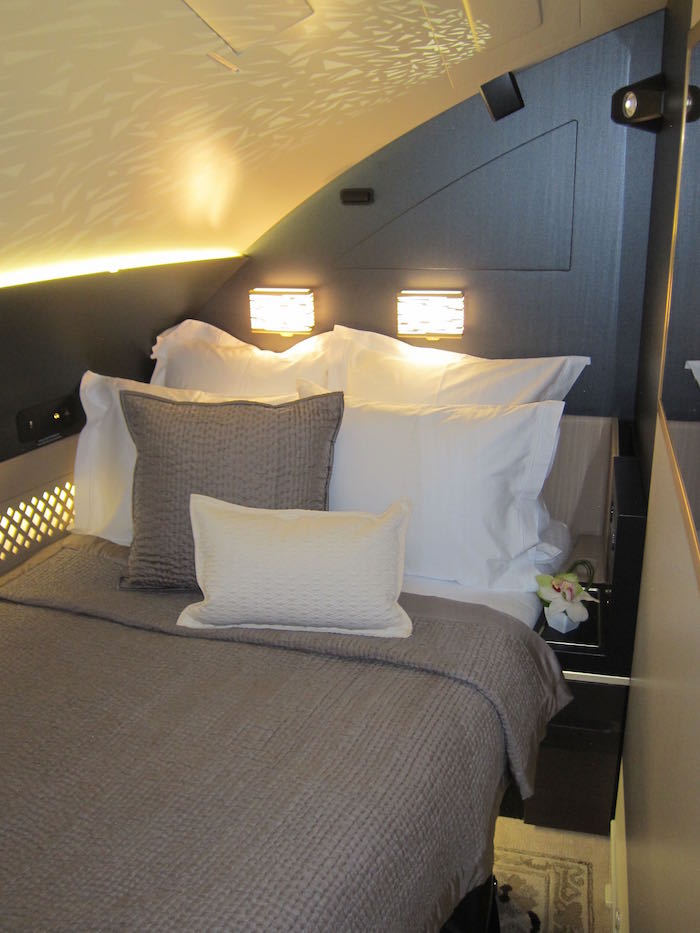 Etihad A380 The Residence bedroom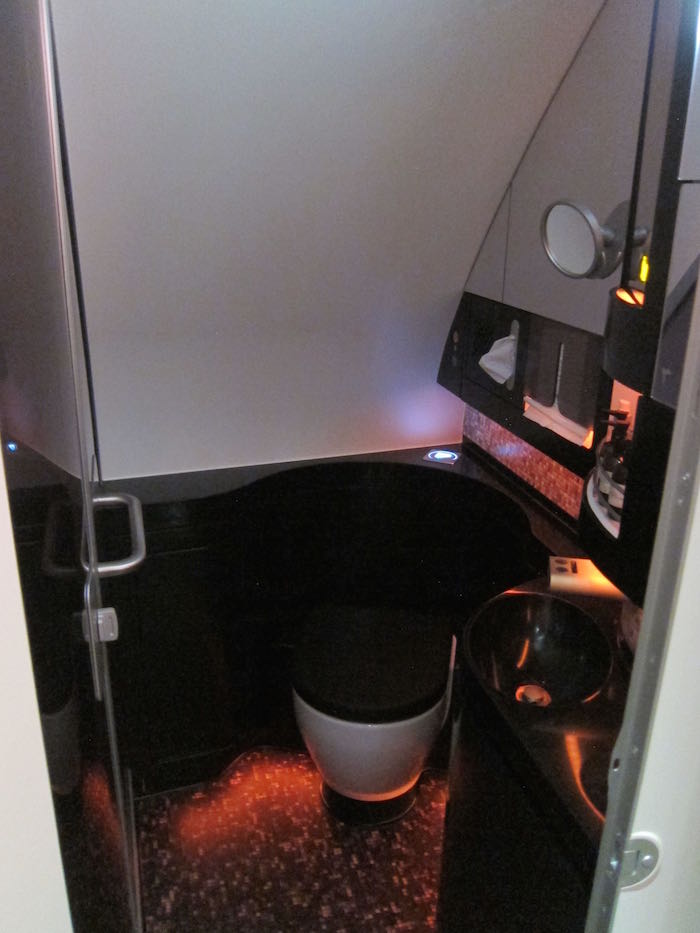 Etihad A380 The Residence bathroom/shower
In the interview, Hogan is asked if that space couldn't have been used otherwise, to which he responds as follows, regarding their shower:
Yeah. We've got one shower in there. One of our competitors has a shower on each side. What we saw with the utilization was the shower was really low. People don't really want to have a shower. Having one shower was enough for everybody else quite frankly.
I actually don't think he's that far off. While it's a nice gimmick and I love showering on planes, the reality is that the average business traveler doesn't value it as much. If they're getting off an ultra longhaul flight, chances are that they're not going straight to the office. And if they're on a shorter flight, chances are they value the additional sleep over a shower.
On the flights I've taken, I've actually found the shower utilization rate on Emirates to be fairly low.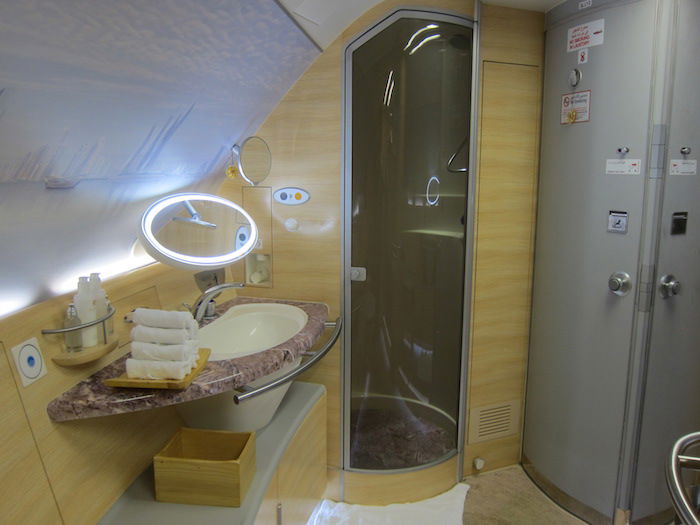 Emirates A380 first class shower
Part of Etihad's low shower utilization might have to do with the fact that it's not nearly as spacious or inviting as the Emirates shower spa.
How well is The Residence selling? Hogan is pretty realistic about it, indicating that it sells 2-3 times a week on their London route, which is served 2x daily by A380s (typically):
Well, look, we have had eight bookings in New York in the last week. We have out of London. We get two or three bookings a week out of London and two or three bookings coming up out of Sydney.
But as Hogan points out, there's a halo effect, whereby it's promoting their product as a whole:
The halo effect has been extraordinary on social media, on this product, which has enabled us to promote everything else. It's been fantastic. We don't have the spend of our competitors but people know about the Residence.
Hogan's perspective on the Open Skies debacle
There has been a huge ongoing battle between the US carriers and Gulf carriers. Of the three Gulf airlines involved, Emirates and Qatar have probably been most vocal about this. Emirates' CEO called the Open Skies battle "a fight to the death." Qatar's CEO called Delta's CEO weak, unpatriotic, and unethical.
Meanwhile Etihad's CEO seems a bit less fazed by the whole situation, and just views it as a regional dispute, which they face everywhere:
You know, I run a global airline based in Abu Dhabi and we operate in six continents in the world. We've have challenges in every continent. Quite frankly, we've tackled this. We've addressed it properly and thoroughly and I'm more focused on the day-to-day issues at a point in time. The administration, State, Commerce, and Transport have all said they'll come out with the appropriate guidelines.
As far as Etihad's relationship with American goes (given that they're on opposite sides of this battle), it seems like Hogan isn't really bothered by the perspective of American's CEO:
I think (American Airlines CEO) Doug (Parker) has been very clear. Doug said it's a political issue which they as an industry are tackling but then he's got a commercial relationship with us and we continue with the commercial relationship.
Bottom line
Hogan is a really smart guy, and strikes me as one of the most level-headed guys in the airline industry. While Etihad has somewhat of a radical strategy in owning stakes in so many foreign carriers, I at least always understand where Hogan is coming from. Check out the entire Skift article for more, as it has some really interesting insights, in particular towards the end, where he talks about how he sees all the "Etihad Partner" airlines coming together.
Did anything in the article jump out to you as especially interesting?