A few weeks ago I wrote about how Etihad introduced new pajamas in first class and The Residence. In general Etihad has been cost cutting lately, so it's nice to see them making some improvements to their passenger experience, at least for those in first class.
Etihad has long been involved in the fashion industry (both sponsoring fashion shows and running their own "Runway To Runway" program), and what makes this especially unique is that they're not just viewing this as pajamas, but rather are suggesting that this is loungewear that guests may want to wear while out and about. The design process here is pretty cool — the designer was picked through a competition that Etihad held last year that was intended to support fashion in the UAE. Specifically, they looked for a local designer to come up with the best concept, and that's how they ended up with this.
I was somewhat skeptical of the new loungewear. While the clothes looks great on the models they use in the promotions, something tells me they wouldn't look as good on most of us. I was also curious about the quality.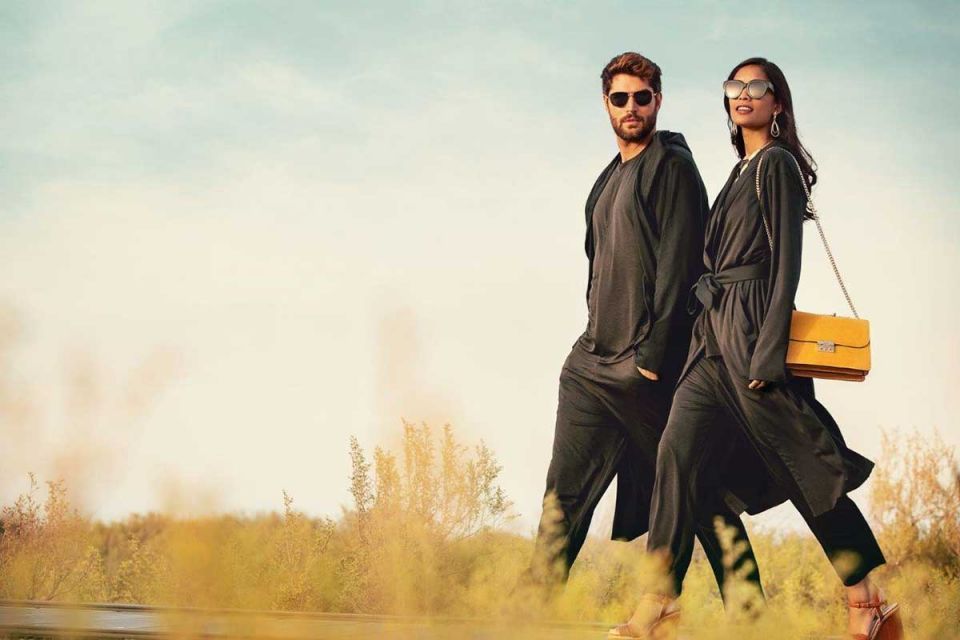 Etihad reached out to me and asked if they could send me a set of their new loungewear to try. I had no plans to fly Etihad anytime soon, so agreed, since I was curious to see what the quality was like. Etihad sent me a box that seemed to be the same thing they gave out at the launch party for the new loungewear.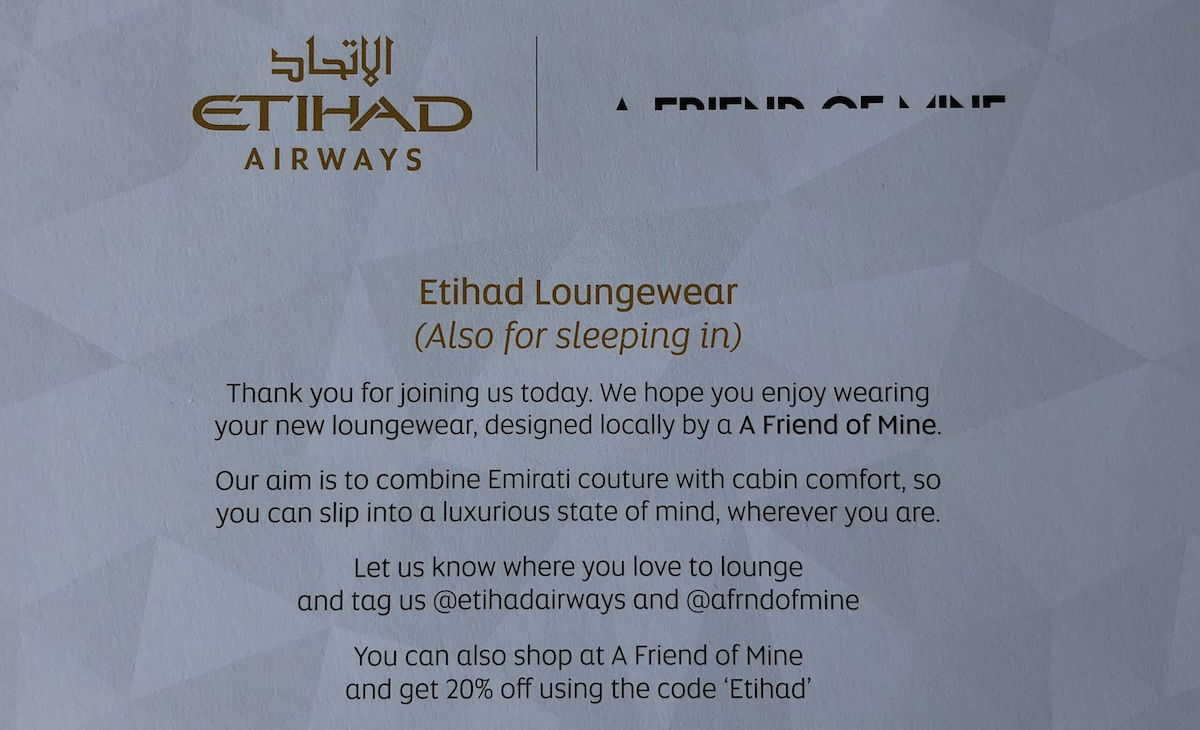 Here's how they describe the "Design Ethos" for the loungewear: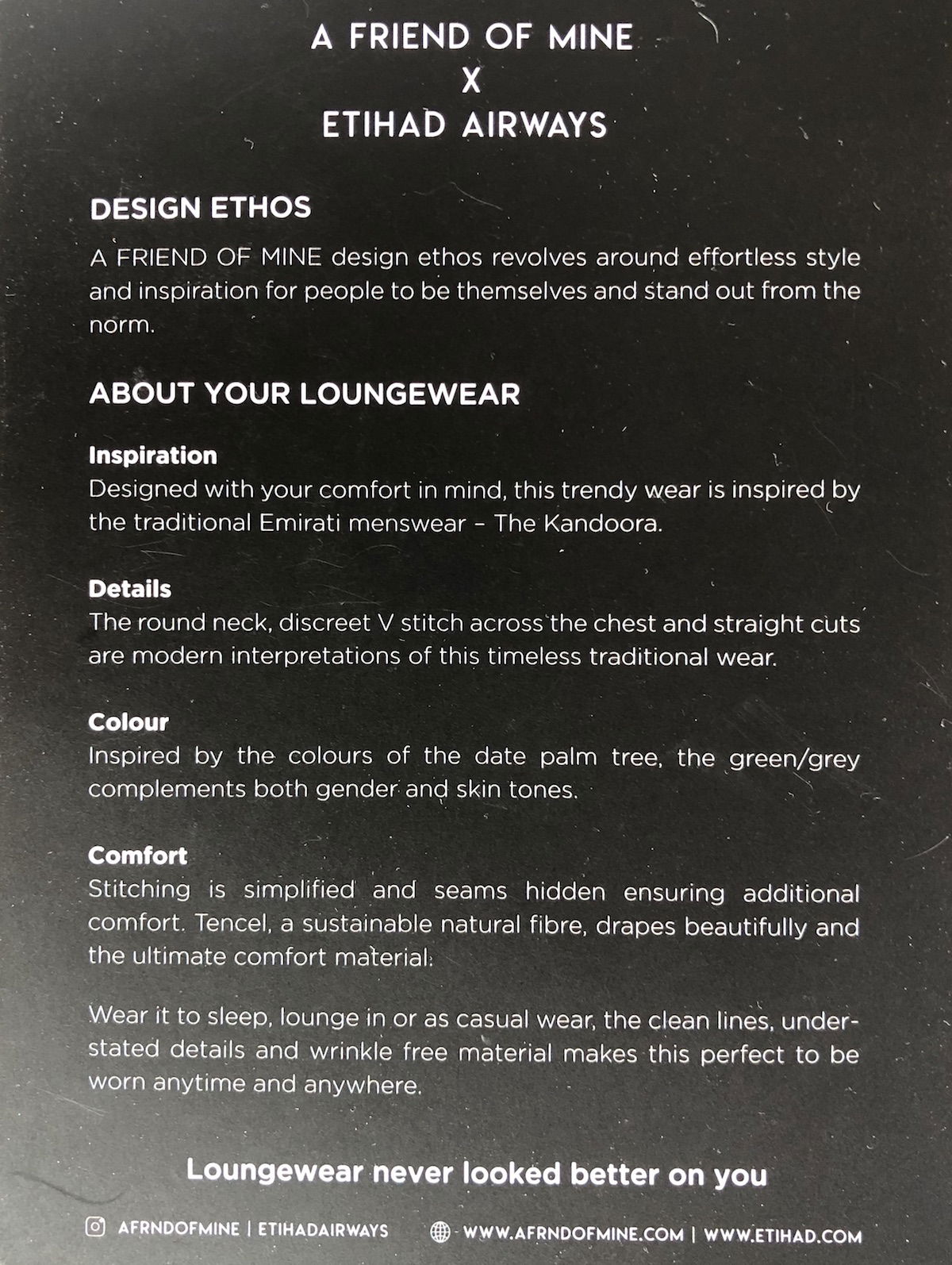 There were two parts to this. First was the regular loungewear, which would be most similar to the old pajamas, and includes pants and a shirt.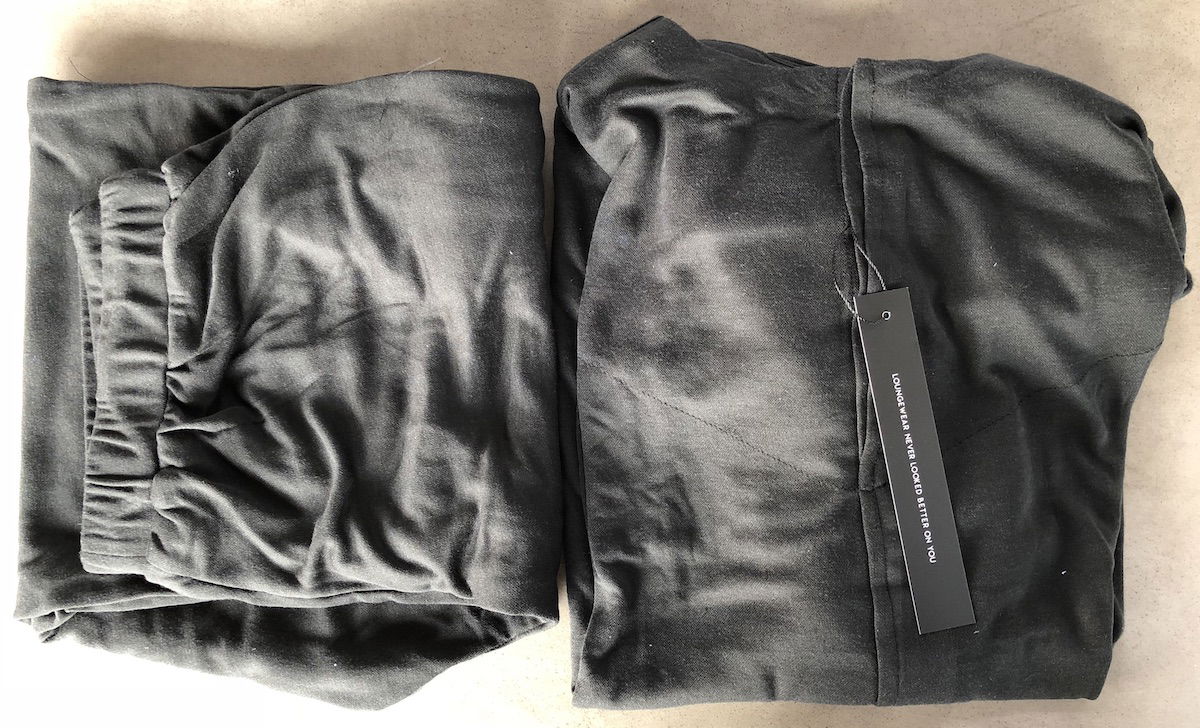 The top happened to be monogrammed with my name. I suspect that's not a normal feature in first class, but perhaps it's something they do in The Residence.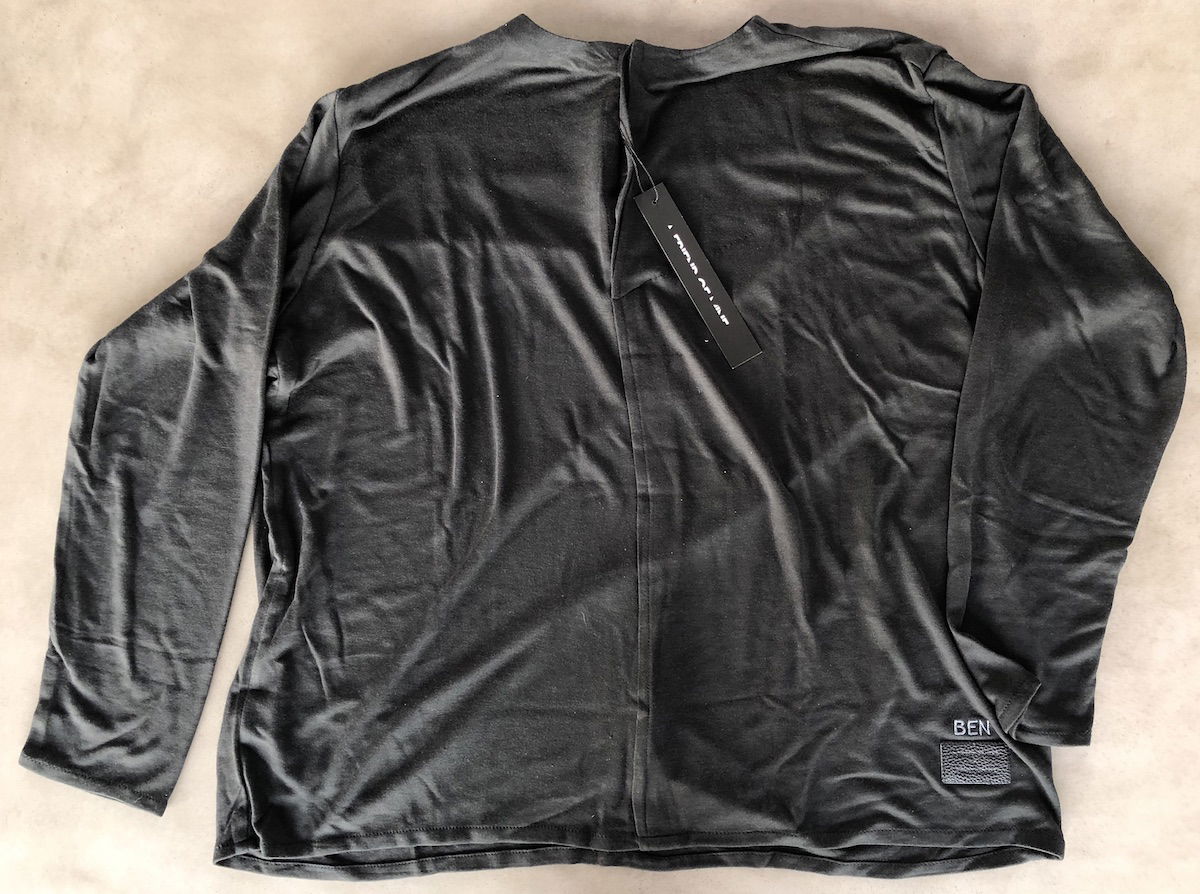 I asked Ford to model these, because I sure as hell am not about to do that. Here's the shirt and pants: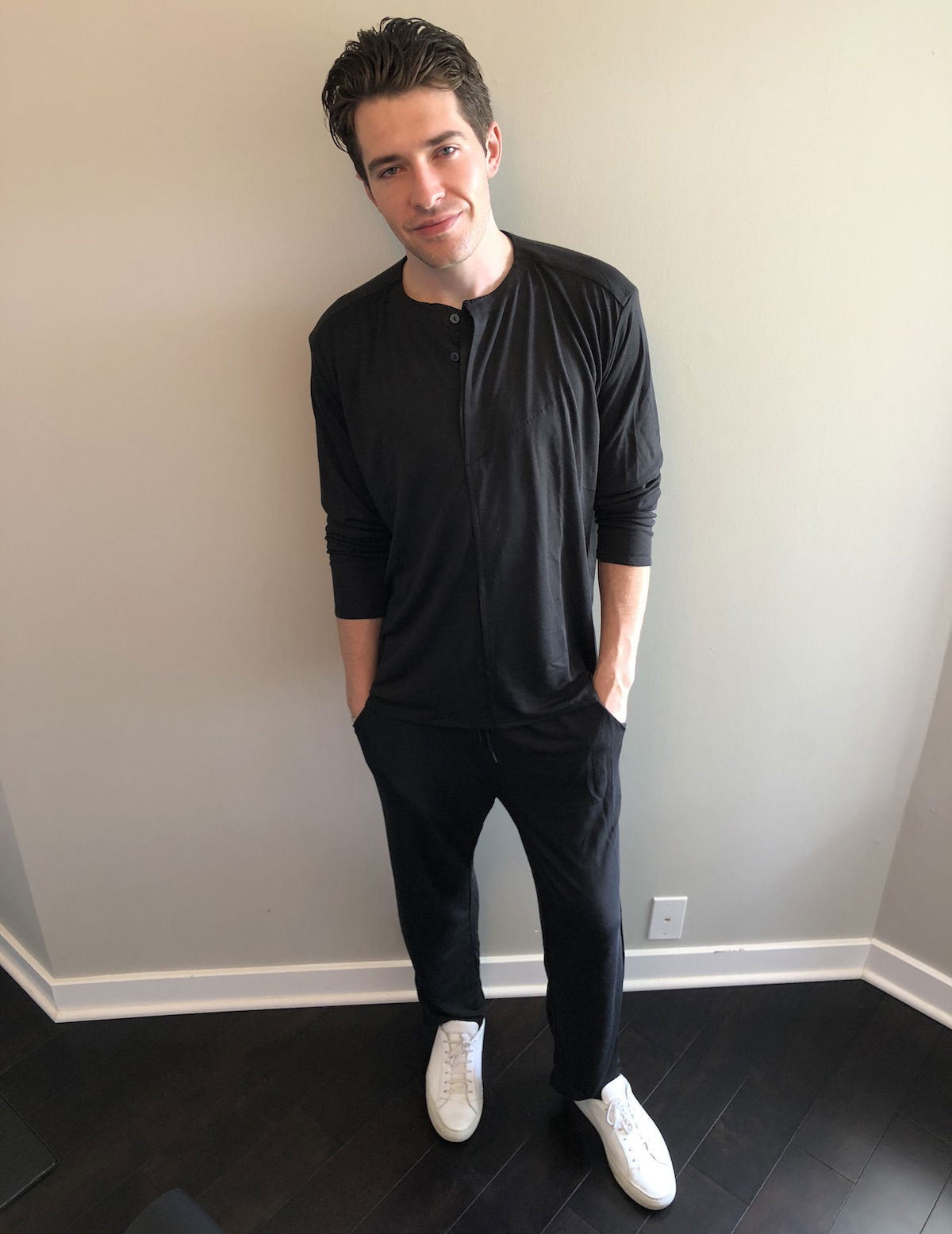 That's only part of the outfit, though. For those in The Residence there's also a robe.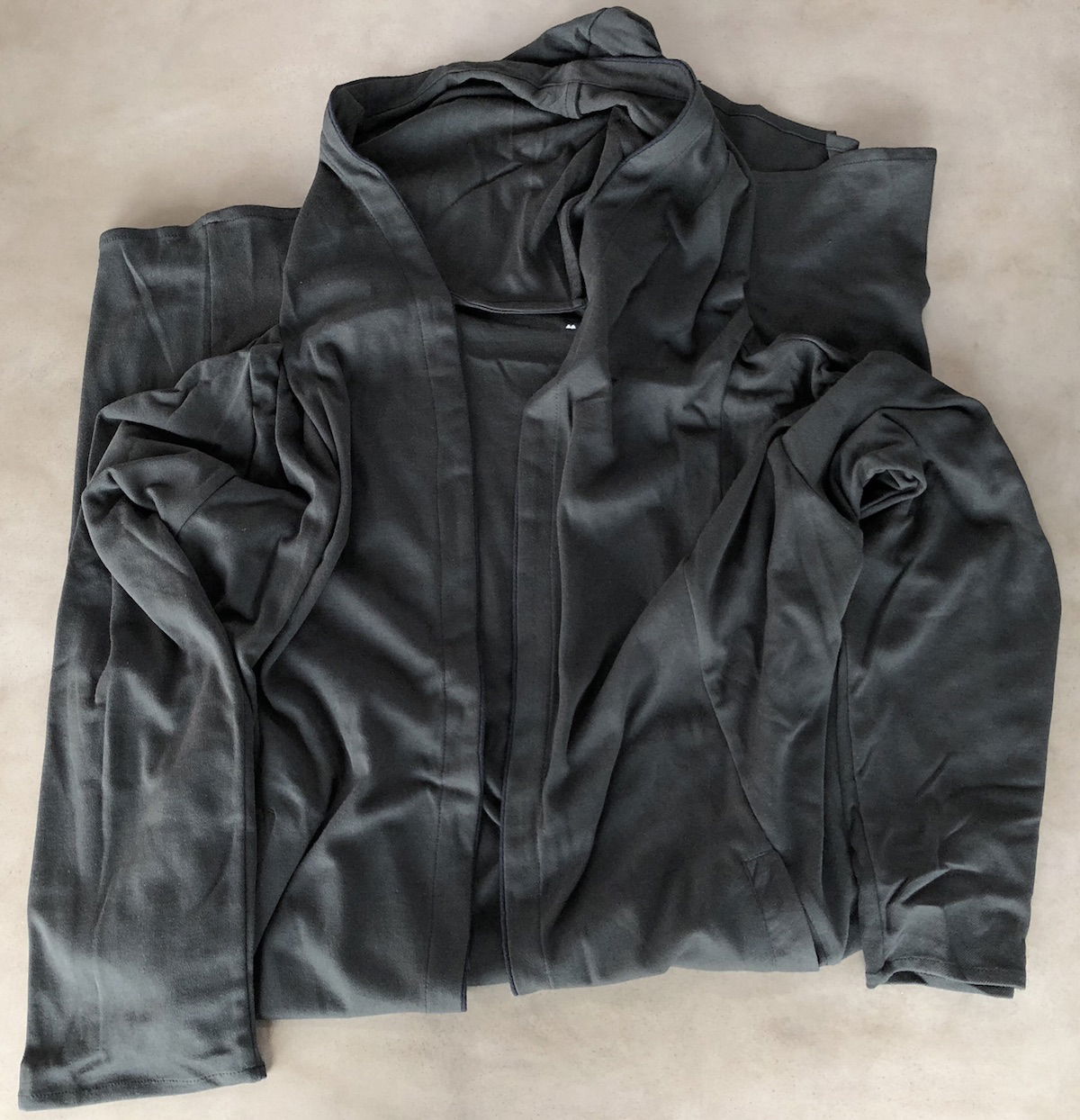 Here's what that entire outfit looks like: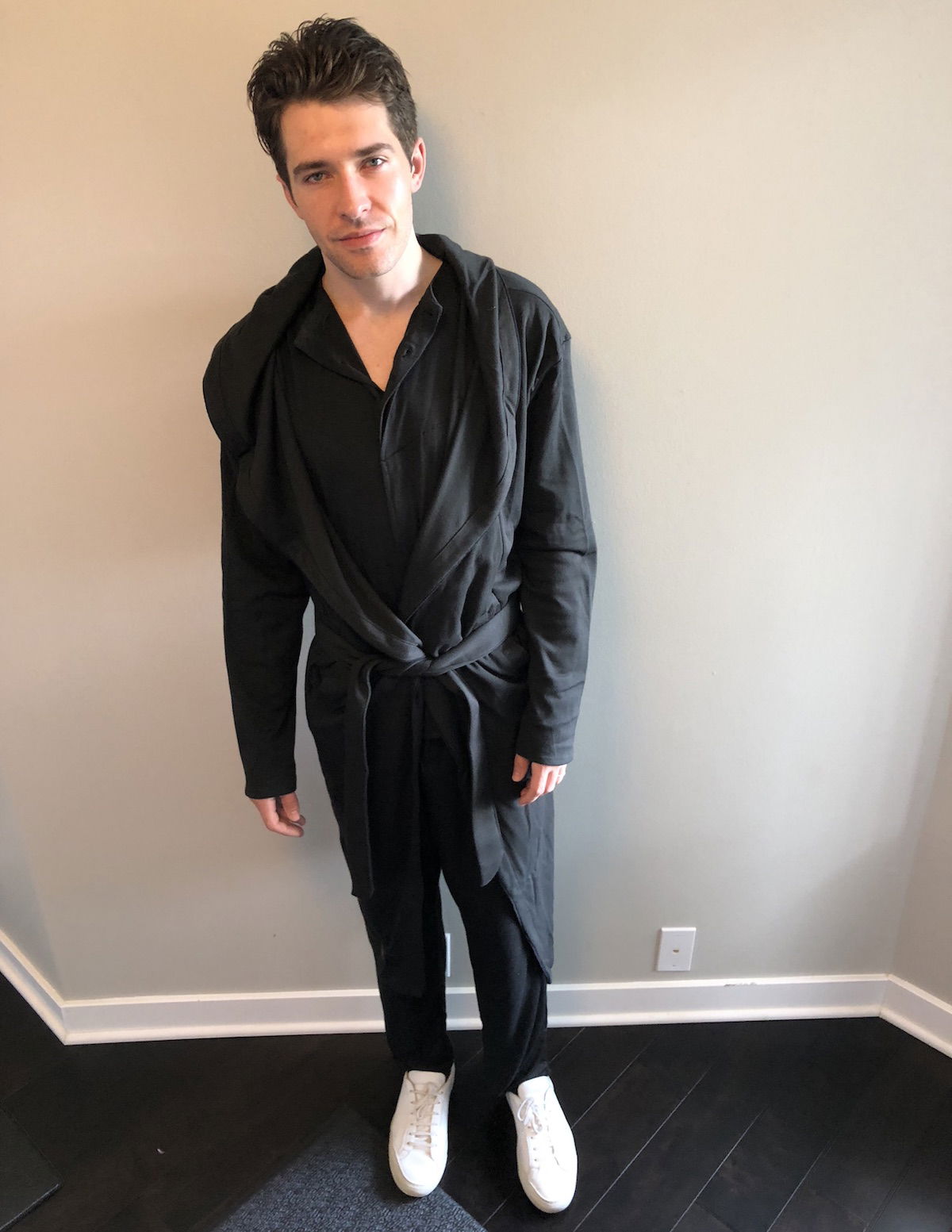 I tried them on as well, and Ford and I both came to the same conclusion. These are really, really comfortable pajamas. Like, they might be the most comfortable airline pajamas I've ever tried. They're soft, light, stretchy, and very "breathable," all of which you want went on a plane. We also thought they were stylish for airline pajamas. I think they may be my favorite airline pajamas I've tried. As a point of comparison, I thought Etihad's old pajamas were pretty bland and I didn't love the materials either.
All that being said, could I imagine wearing this loungewear in public? No, not really. Well, I mean, I have a bad habit of wearing airline pajamas while out and about, so I guess I'd be no more or less likely to wear these in public. Of course the models they use in the ads look incredible in the clothing, though they'd probably look great wearing anything (or nothing). They don't represent the average first class passenger. For that matter, I don't think most of us are so "fashion forward" that we'd feel comfortable wearing robes like these in public.
So yeah, all things considered I have to give Etihad high marks on their new loungewear. They did an incredible job, and used some high quality materials that would be extremely comfortable on a plane, given how light and breathable they are. I could also imagine wearing these in private in a hotel room or wherever. However, personally I view these no differently than any other airline pajamas in terms of not having much of a desire to wear them in public.