Etihad Airways operates a fleet of just 10 Airbus A380s. So while they can use these planes to operate some of their flagship routes, they have to be selective with where they fly the planes. Contrast that to Emirates, where nearly half of their fleet is A380s.
At the moment Etihad flies their A380s to London, New York, Paris, and Sydney. The airline is now adding another route to the mix.
Etihad will fly the A380 to Seoul Incheon
Etihad has announced that they'll fly the A380 daily between Abu Dhabi and Seoul Incheon as of July 1, 2019.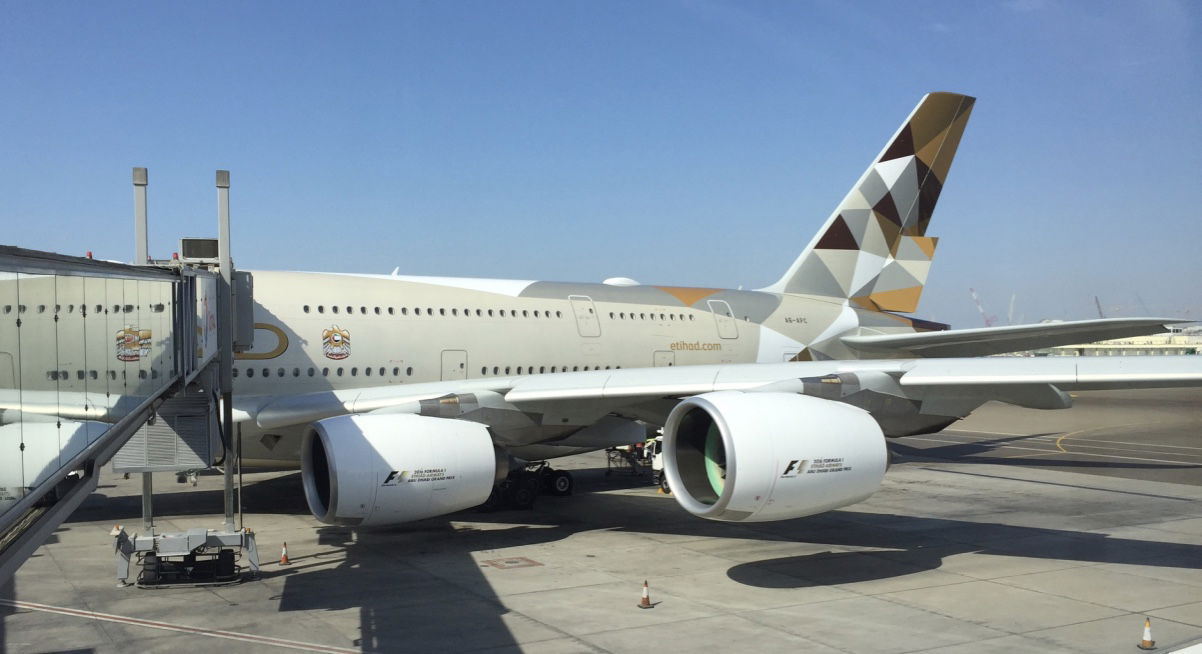 This flight operates with the following schedule:
EY876 Abu Dhabi to Seoul Incheon departing 10:05PM arriving 11:35AM (+1 day)
EY873 Seoul Incheon to Abu Dhabi departing 1:00AM arriving 5:45AM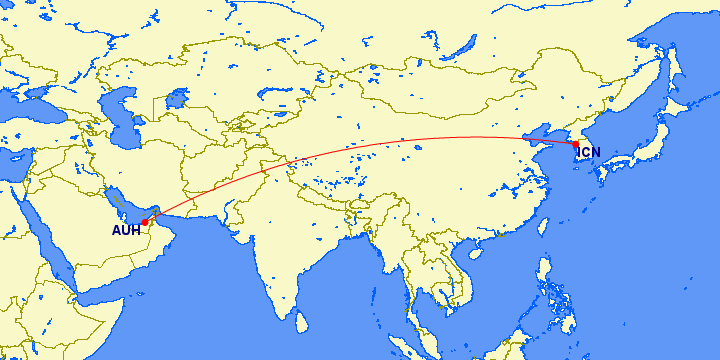 The flight covers a distance of 4,256 miles, and is blocked at 8hr30min eastbound and 9hr45min westbound. Currently Etihad uses a Boeing 787-10 for the route, featuring just business class and economy.
With the schedule for the flight the plane sits on the ground in Incheon for over 12 hours, so it's not a very efficient use of a plane, and they'll need more than one A380 frame to operate this route.
Where is the A380 for this route coming from?
As of July 1, 2019, Etihad will be downgrading one of their two daily flights between Abu Dhabi and Sydney from an A380 to a 777-300ER. One of the frequencies will continue to be operated by an A380, though the following frequency will be downgraded:
EY450 Abu Dhabi to Sydney departing 10:30AM arriving 6:30AM (+1 day)
EY451 Sydney to Abu Dhabi departing 3:15PM arriving 11:55PM
What the A380 means for passengers
Etihad's A380s features a total of 486 seats. This includes The Residence, which is Etihad's three room suite with butler service for up to two passengers.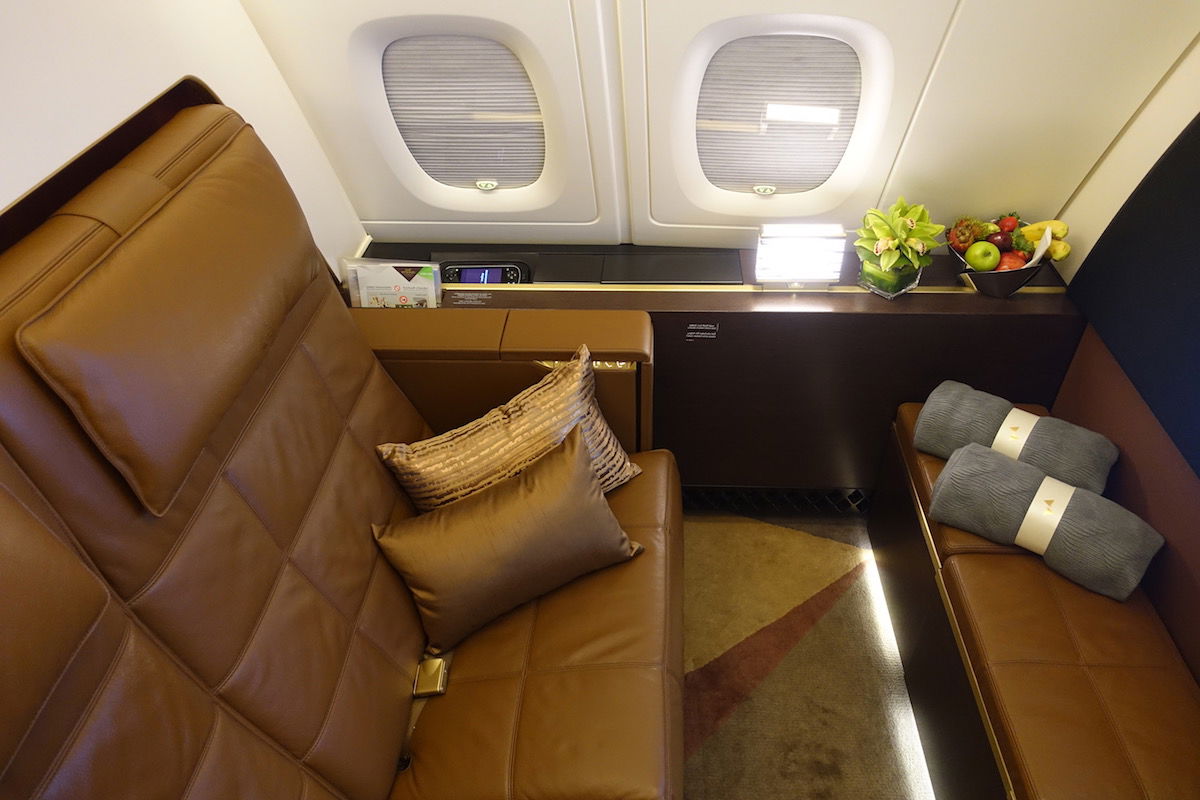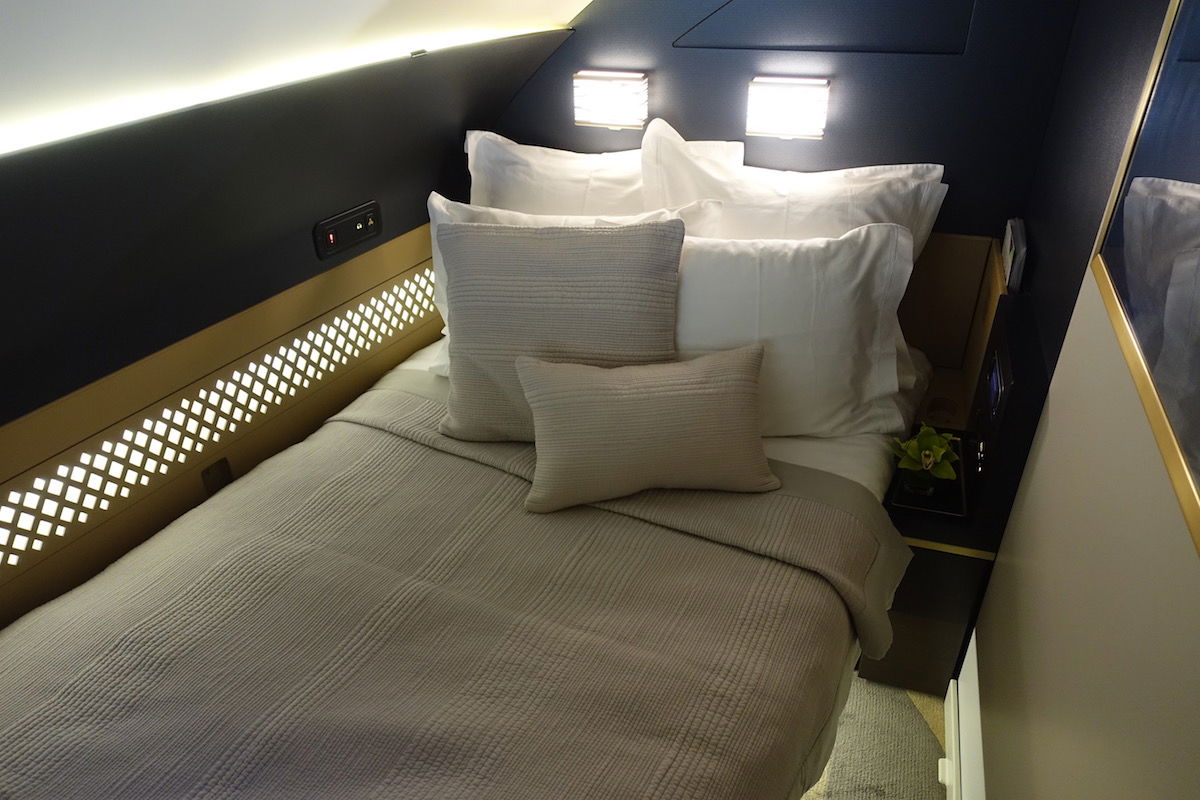 Then Etihad has nine first class seats, known as First Apartments.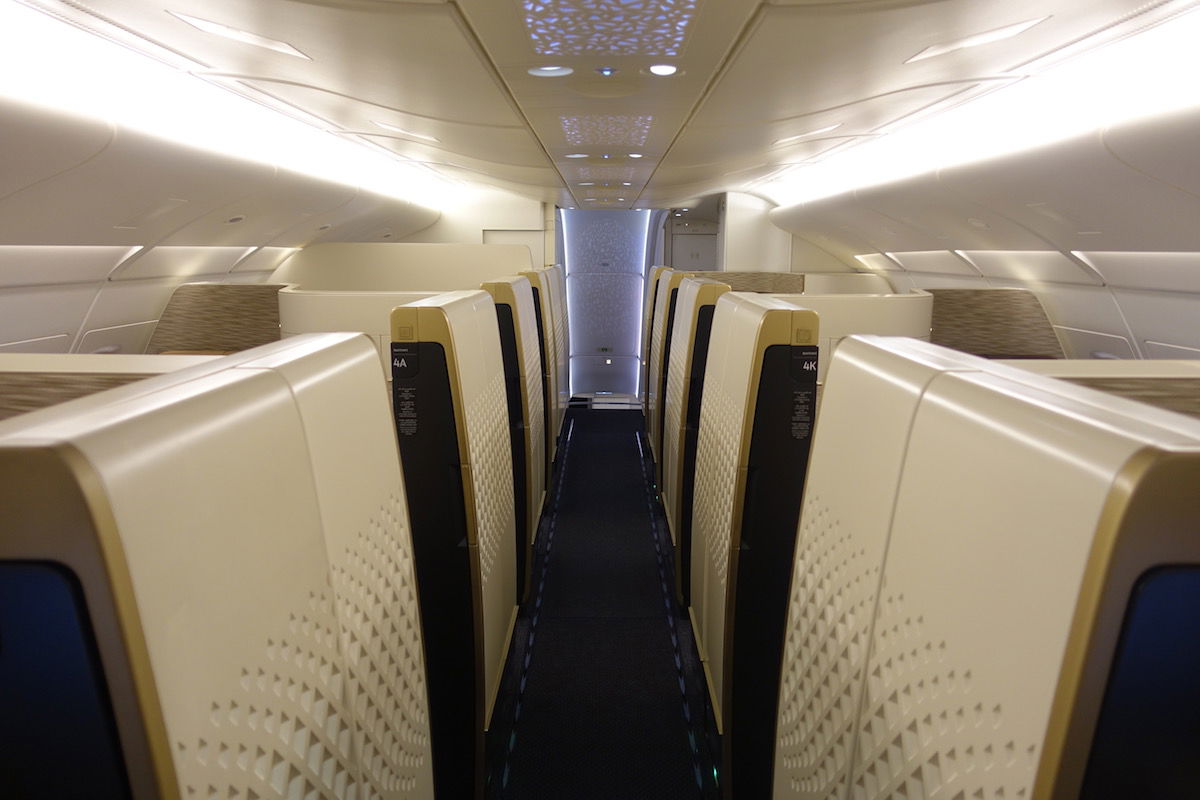 Then there are 70 business class seats, known as Business Studios.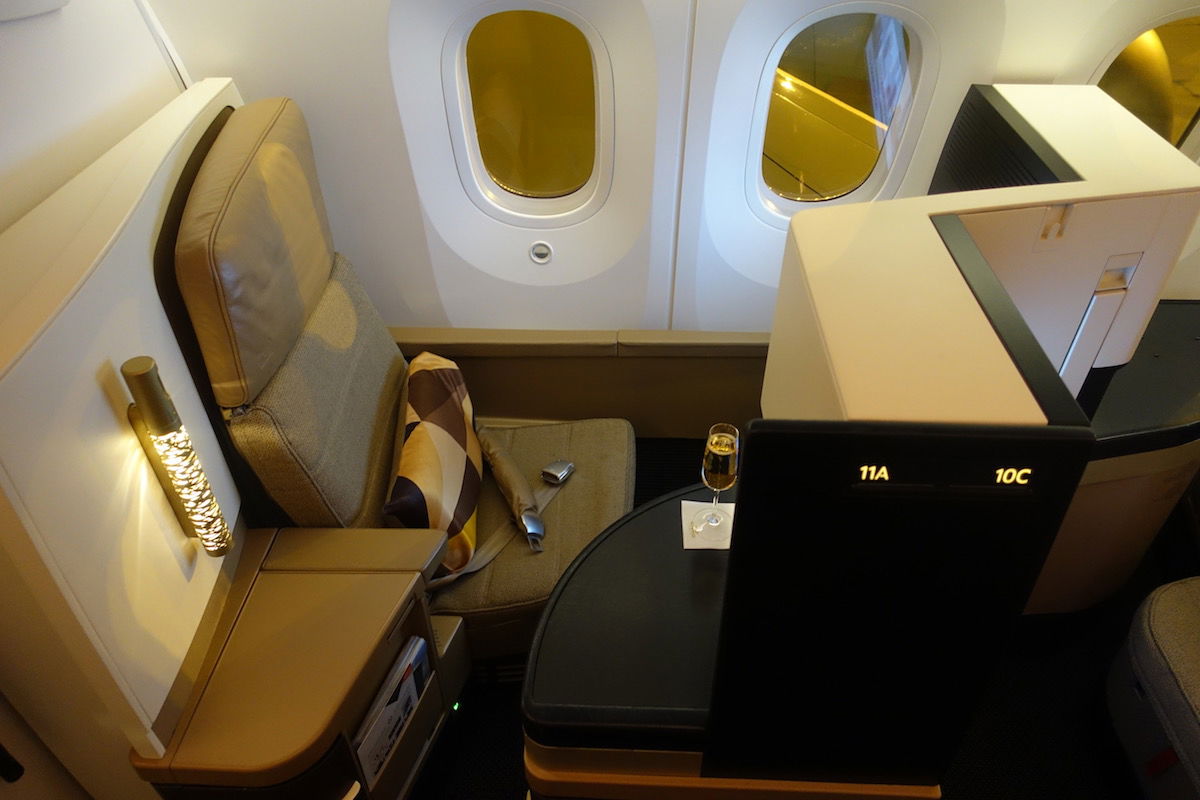 Lastly there are 405 economy seats, which are usually quite comfortable on the A380 thanks to the wide cabin.
Bottom line
Etihad Airways is taking an A380 off their Sydney route and instead putting it on their Seoul Incheon route.
Frankly I'm a bit surprised to see this route upgraded. Seoul is never a market where Etihad has operated more than one daily flight, and it's not like they have much connectivity beyond Incheon. So while I didn't see this coming, I guess it's safe to assume that it's one of their better performing routes.
Etihad notes that the UAE is the largest importer of South Korean goods in the Middle East and Africa, and the trade is worth $15 billion every year. It's also estimated that over 200,000 Korean tourists visit the UAE every year.
Are you surprised to see Etihad fly the A380 to Incheon?