Wow! Despite Etihad having a fairly small fleet of A380s (only a total of 10 on order), the number of destinations to which they're flying the whale-jet continues to grow.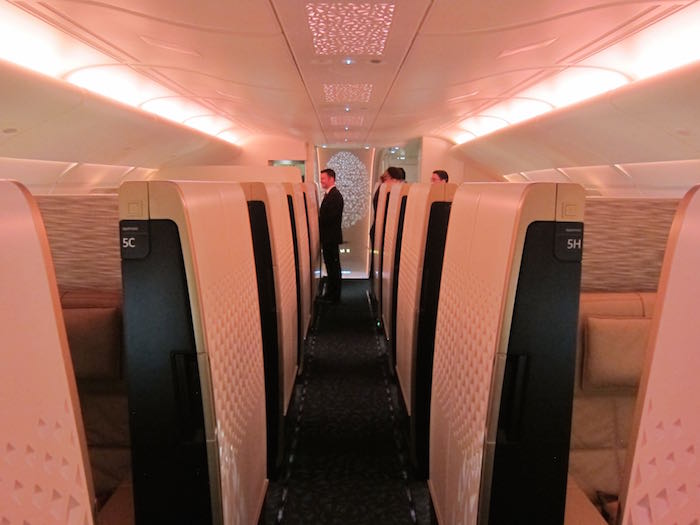 Etihad has just announced that they will operate daily A380 flights between Abu Dhabi and Mumbai as of May 1, 2016. Via airlineroute.net, the A380 frequency will operate with the following schedule:
EY204 Abu Dhabi to Mumbai departing 2:10PM arriving 7:20PM
EY203 Mumbai to Abu Dhabi departing 9:35PM arriving 11:35PM
This complements Etihad's two existing daily flights between Abu Dhabi and Mumbai.
Mumbai marks Etihad's fifth A380 destination from Abu Dhabi, after London, Sydney, New York, and Melbourne.
Etihad's A380 expansion plan continues to be interesting, since my understanding was that initially they were going to fly it exclusively to London, New York, and Sydney, so that they could offer the planes consistently in those markets. However, it seems like they've changed their mind on that, given the expansion to Melbourne and Mumbai.
The Mumbai frequency makes sense, given what a short flight it is. It can basically be operated when the plane would otherwise have downtime. The roundtrip "turn" takes only about 10 hours.
For what it's worth, Etihad A380 First Class Apartment award availability is wide open between Abu Dhabi and Mumbai, with as many as a handful of award seats per flight in both directions.
Here's a primer on how to search Etihad award space.
The best way to redeem miles for Etihad's A380 First Class Apartment is through American AAdvantage. They charge the following number of miles for one-way first class:
Middle East/India to Europe: 40,000 miles
Middle East/India to Australia: 60,000 miles
Middle East/India to North America: 90,000 miles
What makes this A380 route exciting is that it means you can realistically get two Etihad A380 segments on a single one-way AAdvantage award, as it's "legal" to fly from Mumbai to Abu Dhabi to Australia, Europe, or North America, on a single award.
The Etihad A380 is spectacular and even has an onboard shower, though I wouldn't count on getting one on the flight between Abu Dhabi and Mumbai. There are a total of nine First Class Apartments on the A380, which share a single shower. There's certainly not time for everyone to shower on a ~1,200 mile flight, so I would assume it will depend on loads and the demand for the shower.
Keep in mind Etihad's A380s also feature "The Residence," which is the private three room suite with butler service.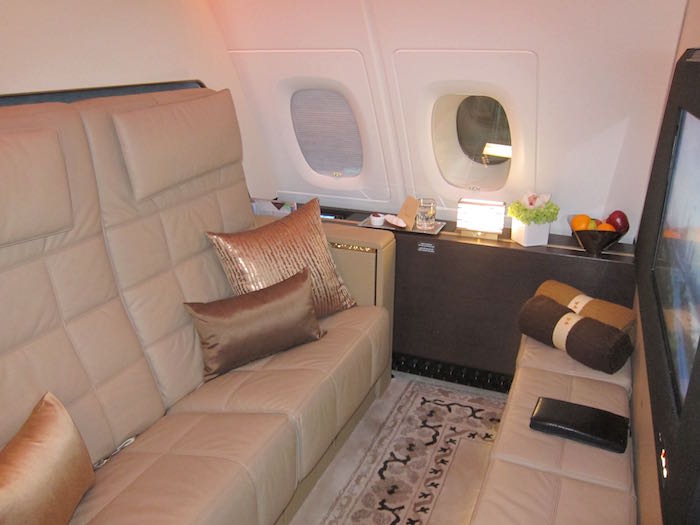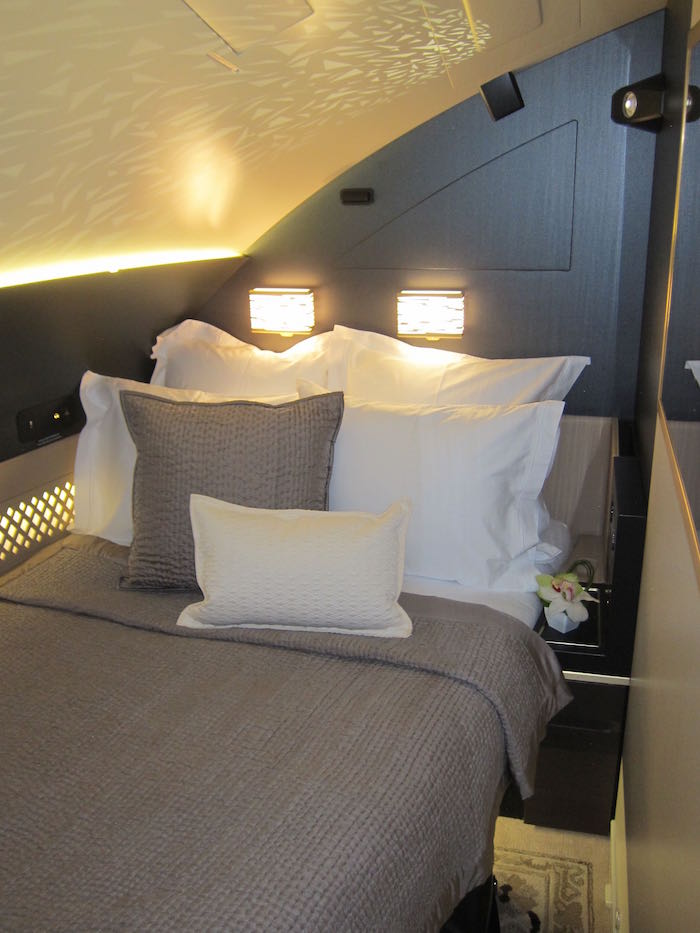 Etihad charges ~$32,000 for a one-way ticket in The Residence between Abu Dhabi and New York. So how much will The Residence cost you between Abu Dhabi and Mumbai? A mere ~$5,000 one-way. And keep in mind The Residence can actually seat two people. A bargain, practically! 😉
Bottom line
It's exciting to see Etihad add a shorter flight on the A380, for those who just want to sample the product regionally. And for those of us looking to "maximize," it's nice to be able to get two A380 segments on a single award. Keep in mind that it wasn't even until 2014 that India lifted the ban on A380s, at which point Singapore and Emirates announced A380 service to India.
Are you excited about Etihad launching A380 flights between Abu Dhabi and Mumbai?