In the summer of 2016, Ethiopian Airlines launched flights between Newark and Addis Ababa. The route operates via Lome, Togo, which is because Addis Ababa is at a high altitude, so it's not possible for them to operate the flight nonstop on the westbound sector. While they could presumably operate the flight nonstop on the eastbound sector, at that point they figure they might as well stop in Lome in both directions, so they can serve an additional market, given that they have pick-up rights.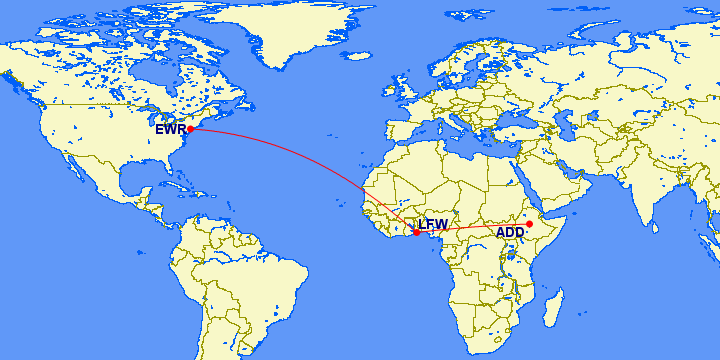 This is Ethiopian Airlines' only US flight that doesn't stop in Dublin in at least one direction. While they have pick-up rights in Dublin on their Los Angeles to Addis Ababa flight, for the other routes Dublin is strictly a refueling stop.
Ethiopian Airlines has just announced an interesting new route that opens up yet another destination out of the US. As of May 10, 2018, Ethiopian Airlines will be operating 3x weekly flights from Newark to Addis Ababa via Abidjan, Côte d'Ivoire. Ethiopian Airlines will have pick-up rights there, meaning that passengers can use this flight to travel exclusively between Newark and Abidjan, if they so wish.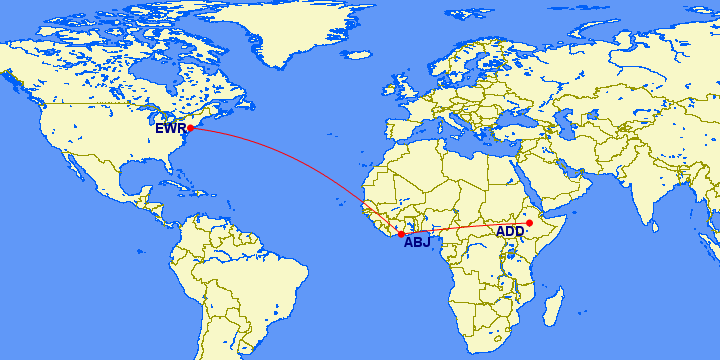 The route will operate with the following schedule, using a Boeing 787-8, per @airlineroute:
ET512 Addis Ababa to Abidjan departing 8:30AM arriving 11:45AM
ET512 Abidjan to Newark departing 12:45PM arriving 7:15PM
ET513 Newark to Abidjan departing 9:15PM arriving 11:15AM (+1 day)
ET513 Abidjan to Addis Ababa departing 12:15PM arriving 9:30PM
The flight between Newark and Abidjan covers a distance of about 5,000 miles, and is blocked at 10hr eastbound and 10hr30min westbound.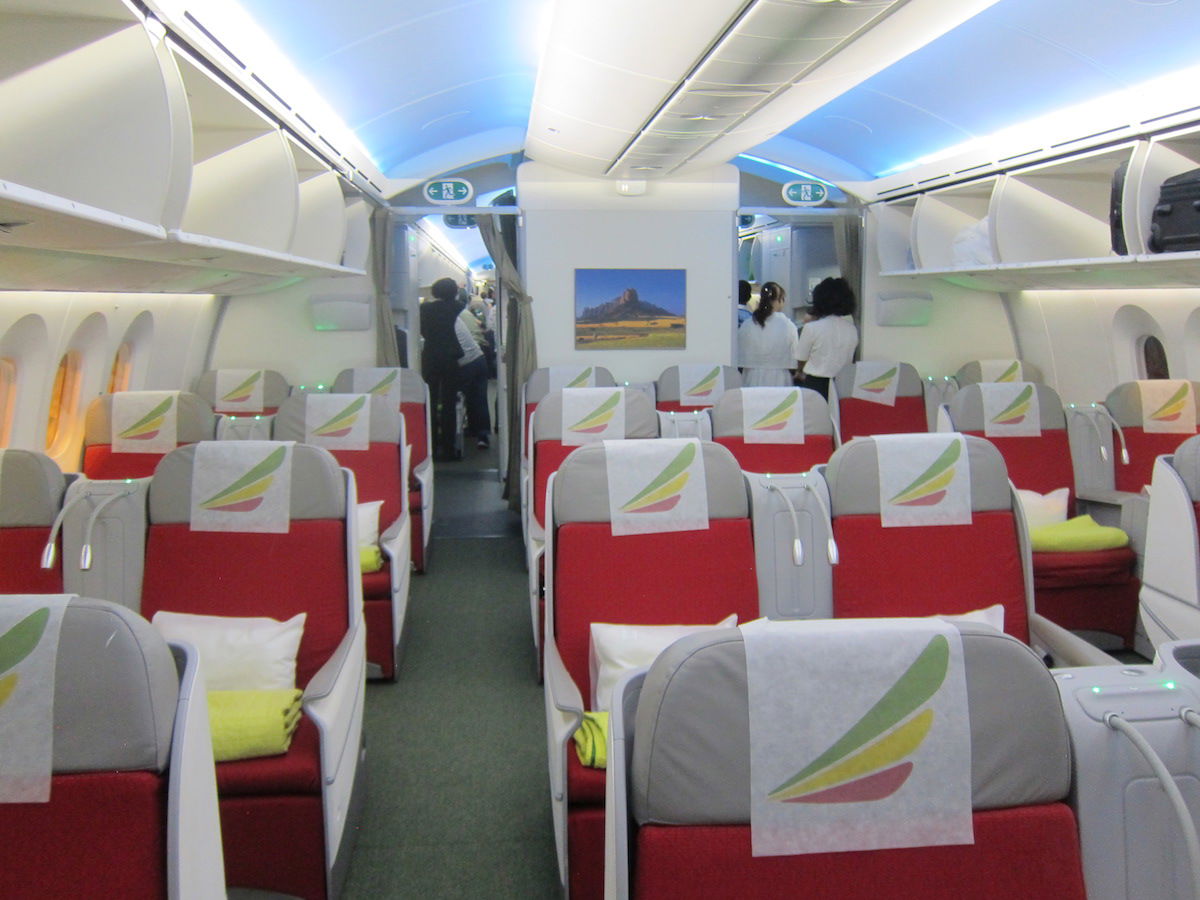 Ethiopian Airlines 787 business class
For anyone looking to travel on this new route, award availability is excellent. I see multiple economy and business class award seats available between Newark and Abidjan just about every single day the flight operates.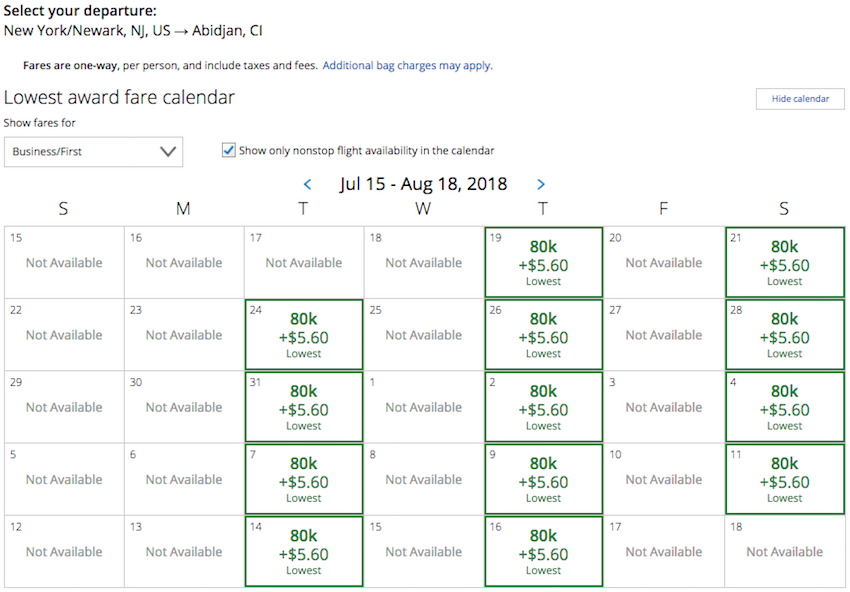 In order to make this route possible, the existing Addis Ababa to Lome to Newark flight will be reduced from 5x weekly to 4x weekly. This means that Ethiopian Airlines will offer daily service between Newark and Addis Ababa, with 4x weekly flights via Lome, and 3x weekly flights via Abidjan.
On top of this new route, the airline is reportedly also in the final stages of deciding between adding flights to Chicago and Houston. Both cities are Star Alliance hubs, so I'm curious to see which one they select, and in particular, how they route those flights (will they also route through Dublin, or go through a different airport?).