Ethiopian Airlines is Africa's fastest growing airline, and they're almost trying to turn into the Turkish Airlines of the region, in terms of trying to turn their home airport into a global hub. While they're great for connections to destinations in Africa, they're at a geographical disadvantage otherwise (they're not at a geographical advantage like Dubai or Istanbul).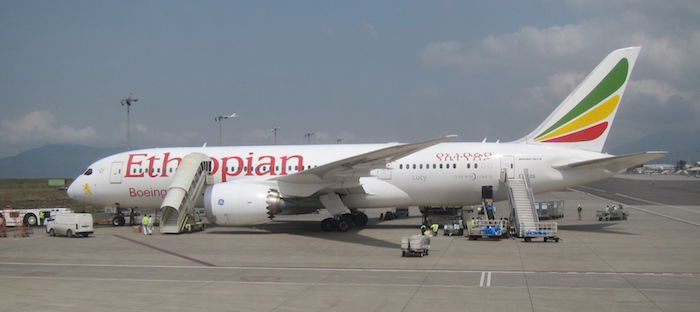 Ethiopian Airlines 787
In terms of service to North America, Ethiopian already flies to Toronto and Washington Dulles. They also fly to Los Angeles, a route they serve via Dublin, where they have pick-up rights (this means you can fly Ethiopian exclusively between Los Angeles and Dublin, if you'd like).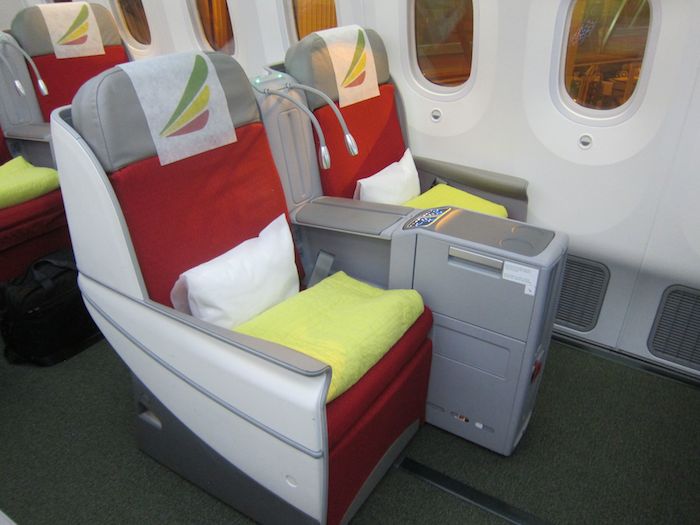 Ethiopian's 787 business class
On top of that Ethiopian is soon launching flights to New York, a route which was first announced last year. The flight will operate via Lome Airport, in Togo. Ethiopian will have pick-up and drop off rights there, meaning passengers can fly exclusively between Lome and New York, if they'd like (I can't imagine demand in that market is huge, but if they're going to refuel there anyway…).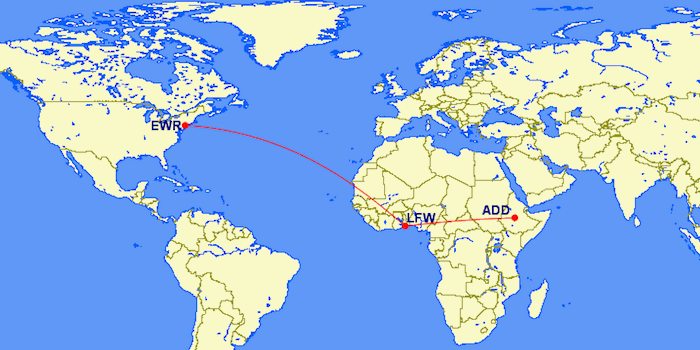 The refueling stop is necessary because Addis Ababa is at such a high altitude, so the plane is weight restricted on departure. That's why all Ethiopian flights to North America operate with a stop (meanwhile the flights out of Toronto and Washington are nonstop on the return).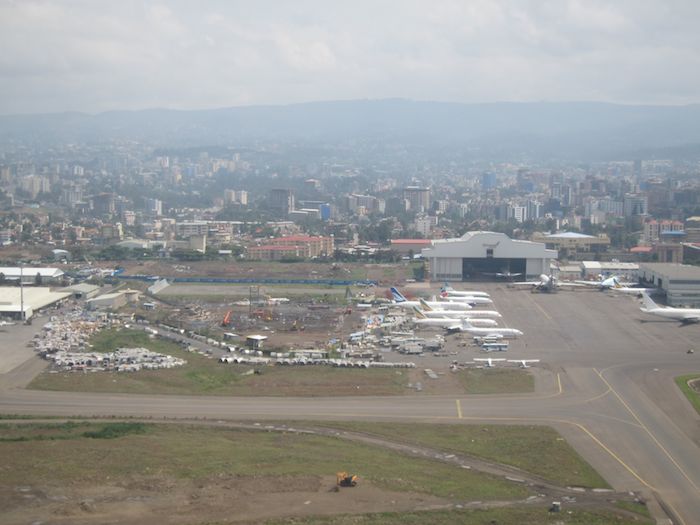 Addis Ababa Airport
What's interesting is that Ethiopian has quietly changed which airport they're offering the service to. Ethiopian's New York flight will now operate to Newark rather than New York JFK. The 3x weekly Boeing 787-8 flight launches July 3, 2016, with the following schedule:
ET508 Addis Ababa to Lome departing 9:00AM arriving 11:30AM
ET508 Lome to Newark departing 1:40PM arriving 8:30PM
ET509 Newark to Lome departing 10:30PM arriving 1:20PM (+1 day)
ET509 Lome to Addis Ababa departing 2:20PM arriving 10:40PM
In theory operating to Newark makes sense, given that it's a United hub, and Ethiopian is in the Star Alliance. At the same time, these flights aren't timed very well for connections. The westbound flight gets to Newark so late that there aren't many practical connections passengers can take.
So I suspect the reason for the airport change has nothing to do with Newark being a United hub, but rather more to do with Ethiopian securing a landing slot or gate space at Kennedy Airport. This change comes shortly after Newark Airport announcing that they'd lift slot restrictions, so I imagine Ethiopian will have no trouble making Newark work.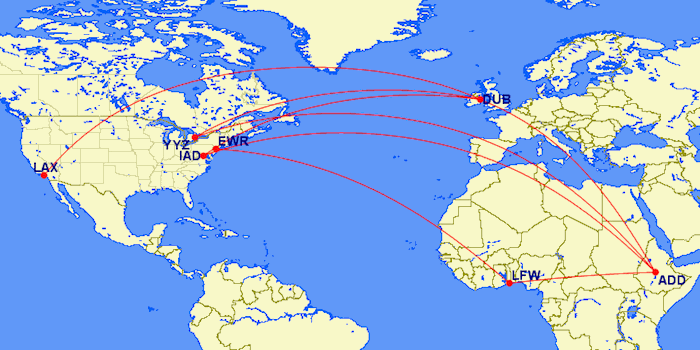 Bottom line
It's interesting to see Ethiopian change which New York City airport they're serving just a couple of months before the route launches. I suspect this decision came down to securing landing slots rather than the strategy of wanting to fly to Newark to allow connections on United.
While I doubt I'll find myself on this route anytime soon, I have been wanting to try Ethiopian's Los Angeles to Dublin flight, especially as the airline is in the process of installing a new business class product.
What do you make of Ethiopian's switch from JFK to Newark?