Update: It has now been confirmed that people will get nowhere close to $125.
In September 2017 Equifax had a massive data breach that exposed the personal information of about 147 million Americans (that's almost half of Americans).
The company agreed to a settlement with the Federal Trade Commission, the Consumer Financial Protection Bureau, and the 50 US states and territories.
The settlement includes up to $425 million to help those impacted by the data breach. You can now request to get your share of that.
Were you impacted by the Equifax data breach?
If you want to see if you were impacted by the Equifax data breach, you can visit this page and enter your last name along with the last six digits of your social security number.
What are you entitled to?
Assuming you've been impacted by the breach, you're potentially eligible for a few things:
10 years credit monitoring or up to $125
You are entitled to either 10 years of free credit monitoring or up to $125 if you decide not to enroll because you already have credit monitoring. They're a bit ambiguous regarding the cash pay out. In some cases they refer to $125 specifically, while in other cases they say "up to $125."
The free credit monitoring includes:
At least four years of free monitoring of your credit report at all three credit bureaus (Equifax, Experian, and TransUnion) and $1,000,000 of identity theft insurance
Up to six more years of free monitoring of your Equifax credit report
Additional cash payment for expenses incurred
You're also entitled to cash payments of up to $20,000 per person resulting from the breach, including:
Losses from unauthorized charges to your accounts
The cost of freezing or unfreezing your credit report
The cost of credit monitoring
Fees you paid to professionals like an accountant or attorney
Other expenses like notary fees, document shipping fees and postage, mileage, and phone charges
Additional cash payment for time spent on breach
You can also receive cash for the time you spent dealing with the breach. You can be compensated $25 per hour for up to 20 hours:
If you submit a claim for 10 hours or less, you must describe the actions you took and the time you spent doing those things
If you claim more than 10 hours, you must describe the actions you took AND provide documents that show identity theft, fraud, or other misuse of your information
How do you file a claim?
The process of filing a claim is easy. Just follow this link, where you'll have to share a basic amount of personal information.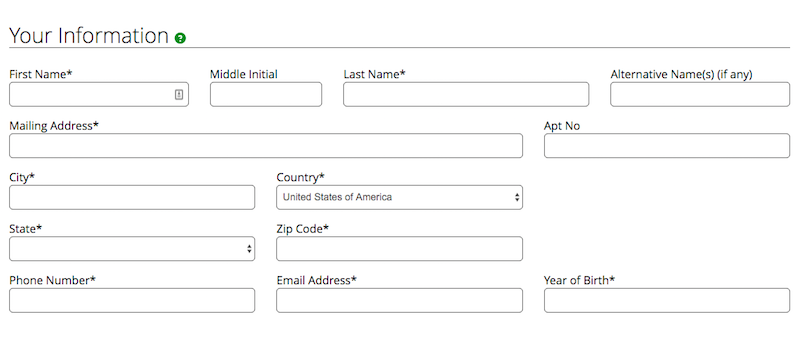 You'll have to choose if you want to receive free credit monitoring or $125, and you'll also have to state if you incurred any expenses or spent any time as a result of this. You'll also have to select whether you want to receive a check or pre-paid debit card.

You have until January 22, 2020, to file a claim.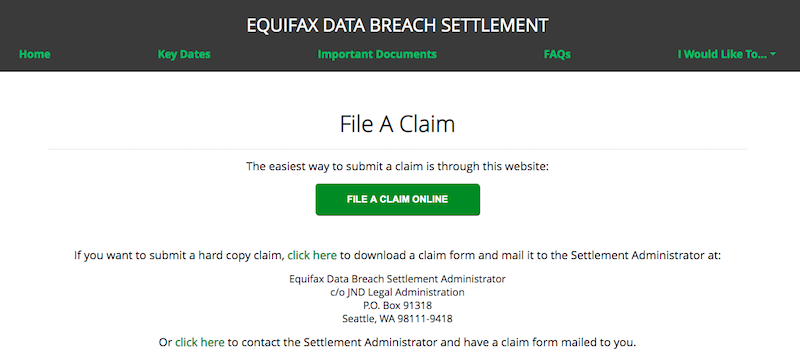 When will you be compensated?
The settlement administrator won't send out any benefits until they're allowed to do so by the court, which will be no earlier than January 23, 2020.
Will you actually receive $125?
I was impacted by this breach and have gone ahead and filed. I'm not claiming I incurred any expenses or wasted any time on this, but I will take my share of whatever the general cash settlement is from the breach.
The $125 amount is confusing, though. If the settlement was for $425 million and 147 million people were impacted, that would leave less than $3 per person. That's not even accounting for them reimbursing expenses that were incurred, as well as time spent on this.
Obviously not everyone will take part in the settlement, though there's still quite a disconnect there.
If they were just taking a certain amount and dividing it by however many people choose to participate, you'd think they'd phrase it that way. But that's not what's happening.
I'm not putting too much thought into this, though. I participated and it took just a couple of minutes — if I get a check early next year, awesome. Whether that's for a couple of bucks or $125 remains to be seen. The box I click said "I want a cash payment of $125," though I'm not confident that's necessarily what I'll get.
Are you taking part in the Equifax data breach settlement? What's your take on how much we'll actually get?