Well, this is pretty funny, given everything that's going on.
On Tuesday night (June 27, 2017), the Empire State Building lit up in Qatar Airways' signature burgundy and white colors to celebrate the airline flying to the US for 10 years. Per the press release:
Qatar Airways Group Chief Executive His Excellency, Mr. Akbar Al Baker said: "We were honoured to display our colors on one of the most iconic skyscrapers in the world, and the headquarters of our USA and Americas Regional offices, the Empire State Building. We believe this is a true testament to our positive presence and fantastic support in the United States.

"Qatar Airways is proud to have provided a decade of quality international service for our valued travellers in the United States, and we are looking forward to serving the Americas for many more years to come.

"Qatar Airways continues to expand and grow; with upcoming planned services to both Las Vegas and San Francisco. Never has Qatar Airways' commitment to the American market been stronger, and providing a vital international link between the USA to Qatar and beyond remains our goal."
Qatar Airways began flying to New York as of June 28, 2007, and then began service to Washington the following month. Since then they've greatly grown their presence in North America, as they now have 10 gateways, with flights to Las Vegas and San Francisco expected to launch in 2018.
In the press release, Qatar Airways also states that they'll begin flying their Qsuites to New York as of September, which could be useful for anyone excited about trying this product.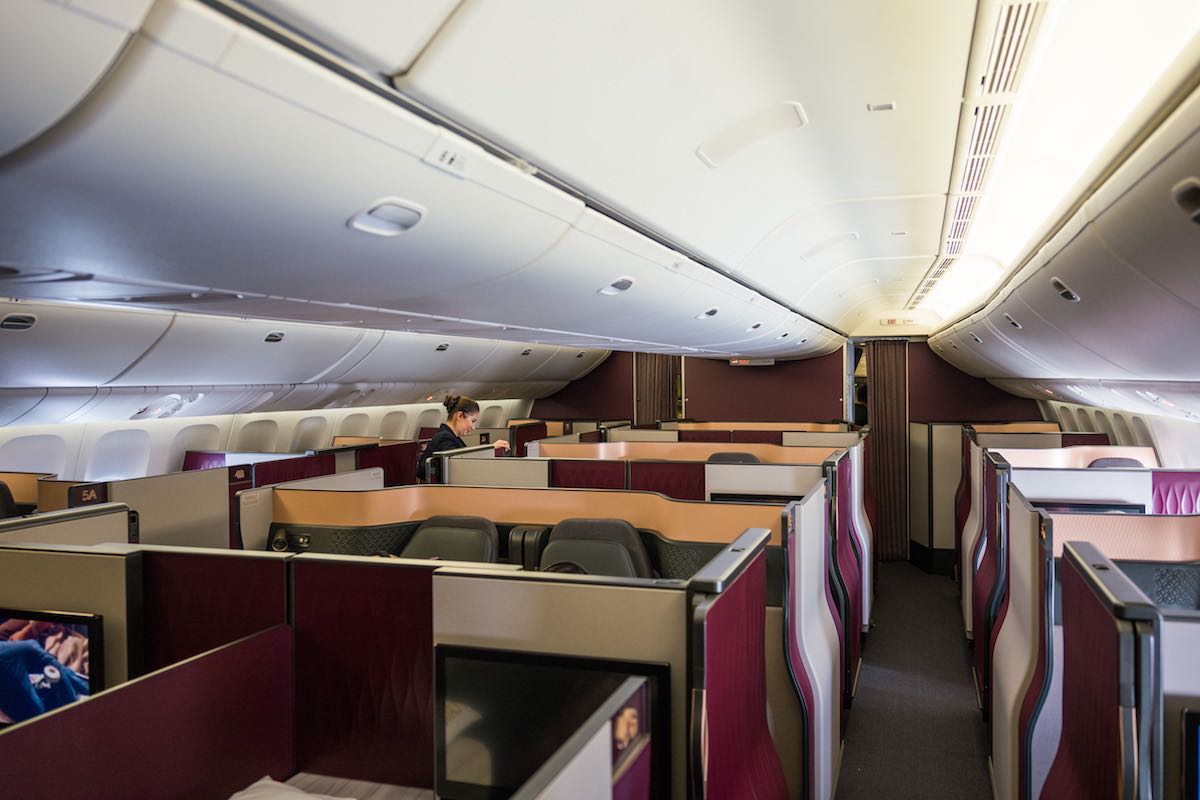 Here's a video of the Empire State Building being lit up in Qatar Airways colors:
https://www.youtube.com/watch?v=ZqyKfsD6ipg
While I assume anyone can pay to have the Empire State Building lit up in their preferred colors at the right price, Qatar's sovereign wealth fund also happens to own a 9.9% stake in the company that owns the Empire State Building. They purchased this last year for $622 million.
This all comes at a very controversial time for the airline, both as several countries have cut ties with Qatar, and also as the US carriers continue their fight against the Gulf carriers. That's not stopping Qatar Airways, though, as they're even exploring the possibility of purchasing a stake in American Airlines.
Here's to hoping that Delta doesn't sponsor anything in or near the Empire State Building, or else they may pull their sponsorship after this. 😉