For years the "big three" US carriers (American, Delta, and United) have been engaged in a smear campaign against the "big three" Gulf carriers (Emirates, Etihad, and Qatar). Last year we thought the situation got a bit better when the US reached agreements with both Qatar and the UAE, basically maintaining the status quo, while giving US airlines something to show for all of their wasted time.
But nope. The US carriers have been going on and on, and this even lead to a meeting a bit over a week ago between President Trump and some airline CEOs. Trump allegedly told the US carriers to pound sand, made fun of Doug Parker for American's low stock price, and kept commenting about how Delta CEO Ed Bastian couldn't make it.
My problem with US airlines' arguments
My issue with US carriers in this debate is that their argument has been based on creating paranoia rather than based on fact. If the US carriers want to have a discussion about the role of government stakes/subsidies in airlines, I think that's totally fair. But that can't just be about Emirates, Etihad, and Qatar.
This discussion would have to involve so many more airlines. Looking at SkyTeam airlines, what about Saudia, or Kenya Airways, or Alitalia? There have been reports that Delta may take a stake in Alitalia, even though the airline is making huge losses and has been kept alive by the Italian government. How are they okay with that?!
But instead US airlines have focused on these three airlines, and have claimed that American jobs are at risk, and that the entire US aviation industry could collapse. At one point they even claimed that if the Gulf carriers aren't stopped, we might not be able to get our military where they need to go.
That obviously isn't the case, and it's incredibly frustrating how disingenuous that argument is.
Well, Emirates President Tim Clark is one of the brightest guys in the airline industry, and he has just written an op-ep with the title "It's time US 'big three' end their anti-Gulf carrier campaign." As Clark notes, "facts regrettably have always been a stranger to the big three's vocal protests."
There's something really, really shocking about this op-ed. It has… facts. Let's take a look at some of the highlights.
Why US airlines don't file a formal complaint
Clark notes that President Trump told the US airline CEOs to file a complaint under the International Air Transportation Fair Competitive Practices Act of 1974 (IATFCPA).
In the past the airlines have had no problem going this route if they had international competitive concerns. So why haven't they done so here? As Clark explains:
Instead of following an established 180-day process, the big three pursued their four-and-a-half-year, multi-million dollar lobbying campaign to try to limit consumer choice and marketplace competition. They even went so far as publicly refusing to file an IATFCPA complaint. Today, after more than 1,600 days and tens of millions of shareholder dollars wasted, they are where they didn't want to be.

President Trump's message was clear: the big three need finally to begin the customary IATFCPA review, which they have been desperately avoiding.

Why are the Big Three so averse to using IATFCPA? To prevail, they must show they have suffered commercial harm as a result of the alleged unfair competitive conduct. Having collectively earned more than $40 billion in profits since starting their campaign in January 2015, it is extremely difficult to do so. Similarly, US DOT Bureau of Transportation Statistics (BTS) data directly contradicts the other big three claim that Gulf carrier competition is an existential threat to US airline jobs. BTS data shows the employee count at Delta, American and United has grown 9,516 (11.8%), 9,347 (9.5%) and 6,582 (7.8%), respectively, between 2015 and 2019.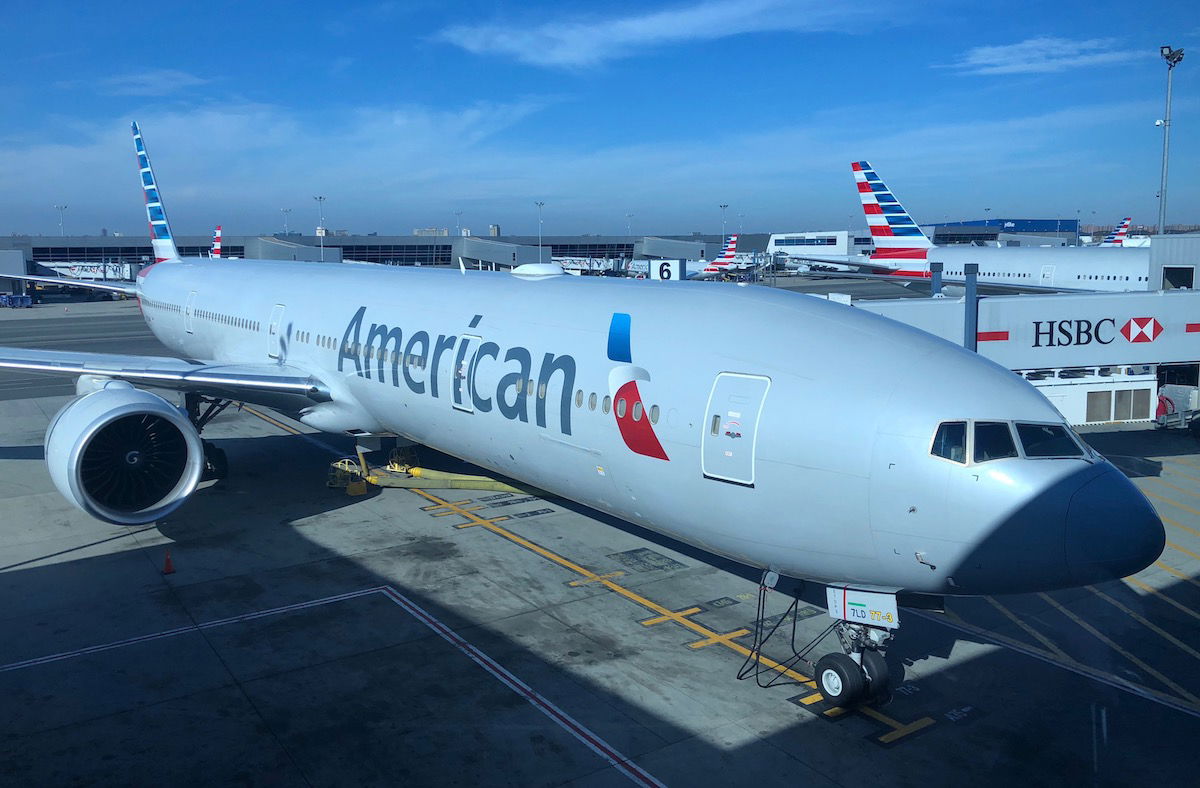 US airlines mischaracterizing agreements
As mentioned above, last year the US and UAE reached an agreement, which essentially maintained the status quo. There's a huge difference between what was actually agreed upon, and how US airlines choose to interpret it, as explained by Clark:
As part of their anticompetitive and anti-consumer campaign, the big three have mischaracterized a 9 May 2018-dated side letter from the United Arab Emirates (UAE) government, stating that UAE carriers, as of the date signed, had "no current plans" to begin new fifth freedom flights. The big three wrongly claim this constitutes an ongoing moratorium on UAE carriers adding future fifth freedom flights to the US fifth freedom flights allow carriers to operate between two separate foreign countries so long as the flight originates or terminates in the carrier's home country. The US-UAE Open Skies agreement authorizes fifth freedom flights, without limitation, by airlines of both countries.

The pattern of selective misinterpretation continues. The Joint Statement of the Sixth US-UAE Economic Policy Dialogue signed in June 2019 specifically reaffirmed the "ongoing commitment of the United States and United Arab Emirates to fully maintain all aspects of their Open Skies relationship." Somehow, the big three afterwards interpreted these unequivocal words to indicate a continuing moratorium on UAE carriers launching new fifth freedom flights. Nothing could be further from the truth.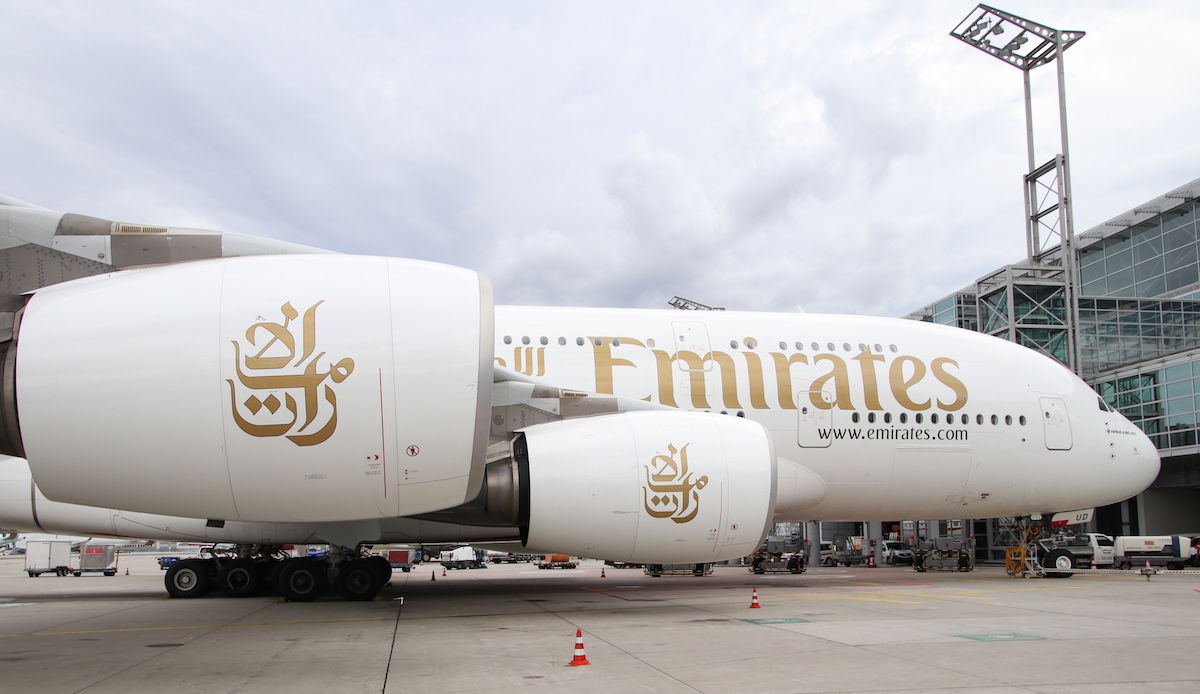 Bottom line
It's nice to see someone call out the US carriers on their rhetoric in this way. Clark is very well spoken, and this perfectly sums things up. This is the way to go about it — not like Qatar Airways' CEO does, by talking about US airlines have "sh*t aeroplanes" and "grandmothers."
I'm not complaining that there should be no discussions regarding the role of governments in airlines. However, I do take serious issue with:
Making this argument about something that it's not about (US airline jobs, and the industry on the whole, isn't at risk)
Picking on three airlines, when there are plenty of money-losing airlines that have an unfortunate level of involvement with their governments