As of March 2016, Emirates began flying between Dubai and Auckland, which is the longest flight they operate. The flight was originally flown by a 777-200LR, but as of December 2016 was upgraded to an A380.
But before Emirates ever flew nonstop from the UAE to New Zealand, they at one point even operated four daily flights to New Zealand, all of which were from Australia. Specifically, Emirates flew from:
Brisbane to Auckland
Melbourne to Auckland
Sydney to Auckland
Sydney to Christchurch
Back in the day, Auckland was the only airport in the world other than Dubai International that received three Emirates A380 arrivals within an hour every day. That's pretty crazy, especially when you consider there wasn't a single nonstop flight from the UAE to New Zealand.
However, things have changed a bit for Emirates. As of July of this year, Emirates discontinued their daily flight between Sydney and Auckland, given that they now operate a nonstop flight from Dubai to Auckland. However, the cuts don't end there.
Emirates is discontinuing flights from both Brisbane and Melbourne to Auckland as of March 2018. That means Emirates' only remaining flight between the two countries will be between Sydney and Christchurch. Per the press release:
From March 2018, Emirates will stop flying from Melbourne and Brisbane to Auckland and instead focus on its non-stop Auckland-Dubai service. Emirates will retain its existing daily A380 flights from Dubai to Christchurch via Sydney, and the airline is also evaluating potential new direct services between New Zealand and Dubai.

At the same time, to provide greater choice across the Tasman, Qantas will increase the frequency of its services between the two countries, adding seven new return flights per week between Melbourne and Auckland and an extra two return services per week between Brisbane and Auckland. Some of these services will be up-gauged from a 737 to a wide-body A330.
Clearly the economics of the flight just weren't working out, given the amount of capacity that Emirates was dumping into the market. It's a real shame to see these routes cut, not just because more capacity means lower fares, but also because Emirates offered such a superior experience on these flights. Who wouldn't want to fly in an Emirates first class suite and shower on a 2-3 hour flight, especially given how reasonably Emirates priced these flights?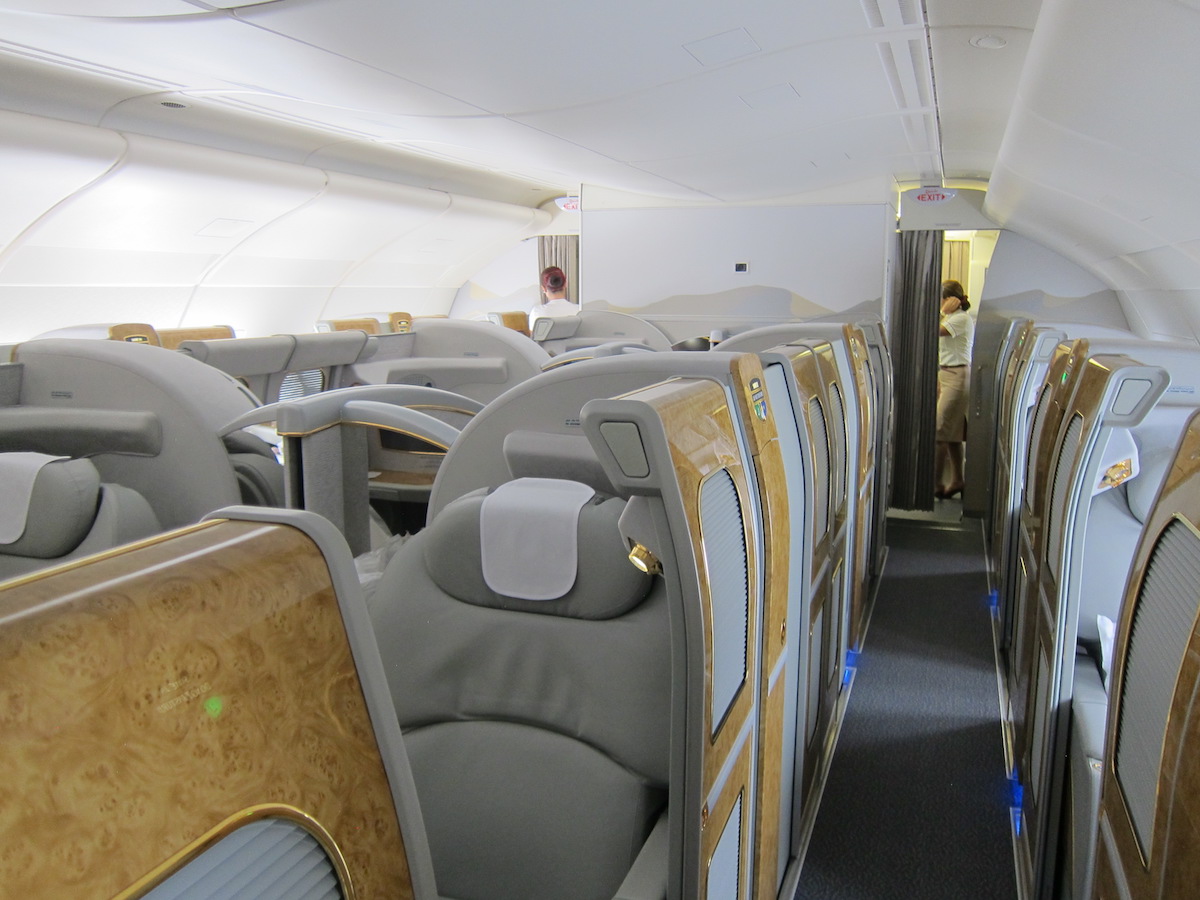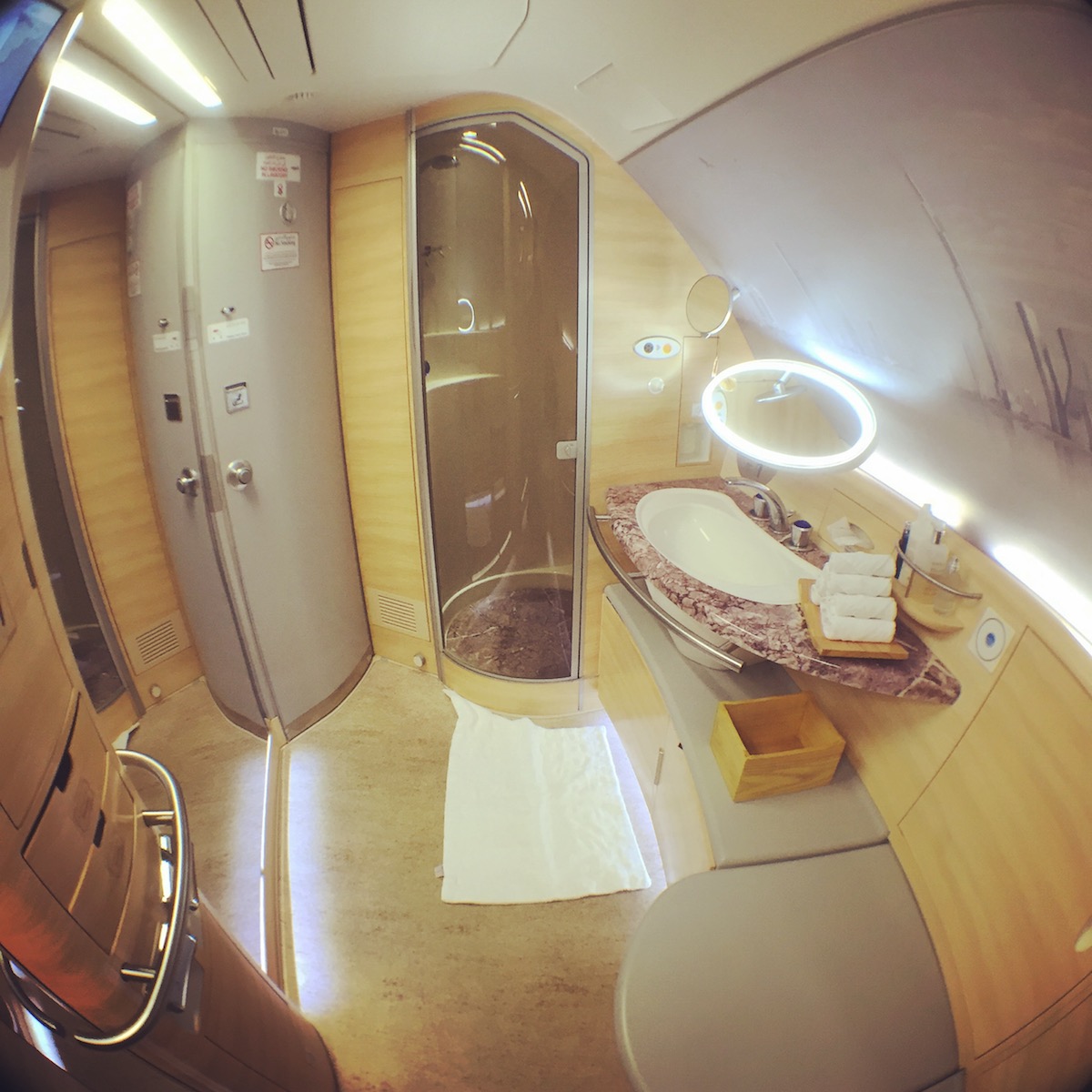 This is only the latest change to the joint venture between Emirates and Qantas. A bit over a month ago, Qantas announced that they'll be axing their flights from Australia to Dubai, instead routing the services through Singapore once again, as they used to do up until 2012. In the process, Emirates is increasing their frequencies to Australia to make up for the lost capacity, and the airlines will continue to codeshare on the routes.
Trying Emirates first class on a short-haul flight sure is getting tougher. In addition to these route cuts, Emirates also recently downgraded their Bangkok to Hong Kong flight to a two cabin A380, which doesn't feature first class anymore.
Bottom line
It's a shame to see Emirates cut these flights between Australia and New Zealand, given what a great opportunity they were to try their excellent product, not to mention how they drove down airfare in the market. However, I guess they just weren't sustainable, and the planes can be better utilized elsewhere. Auckland Airport will be going from seeing four Emirates A380s daily earlier in the year, to seeing just one A380 per day as of March 2018.
(Tip of the hat to Geoffrey and @jmmccarthy2002)