As far as I'm concerned, Emirates' first class product is the funnest in the sky. I'm not saying it's necessarily the best, but there's not a first class product in the world where I have more fun.

Emirates' A380 first class cabin
Where else do you get to sip Dom Perignon while showering in a suite that has heated floors?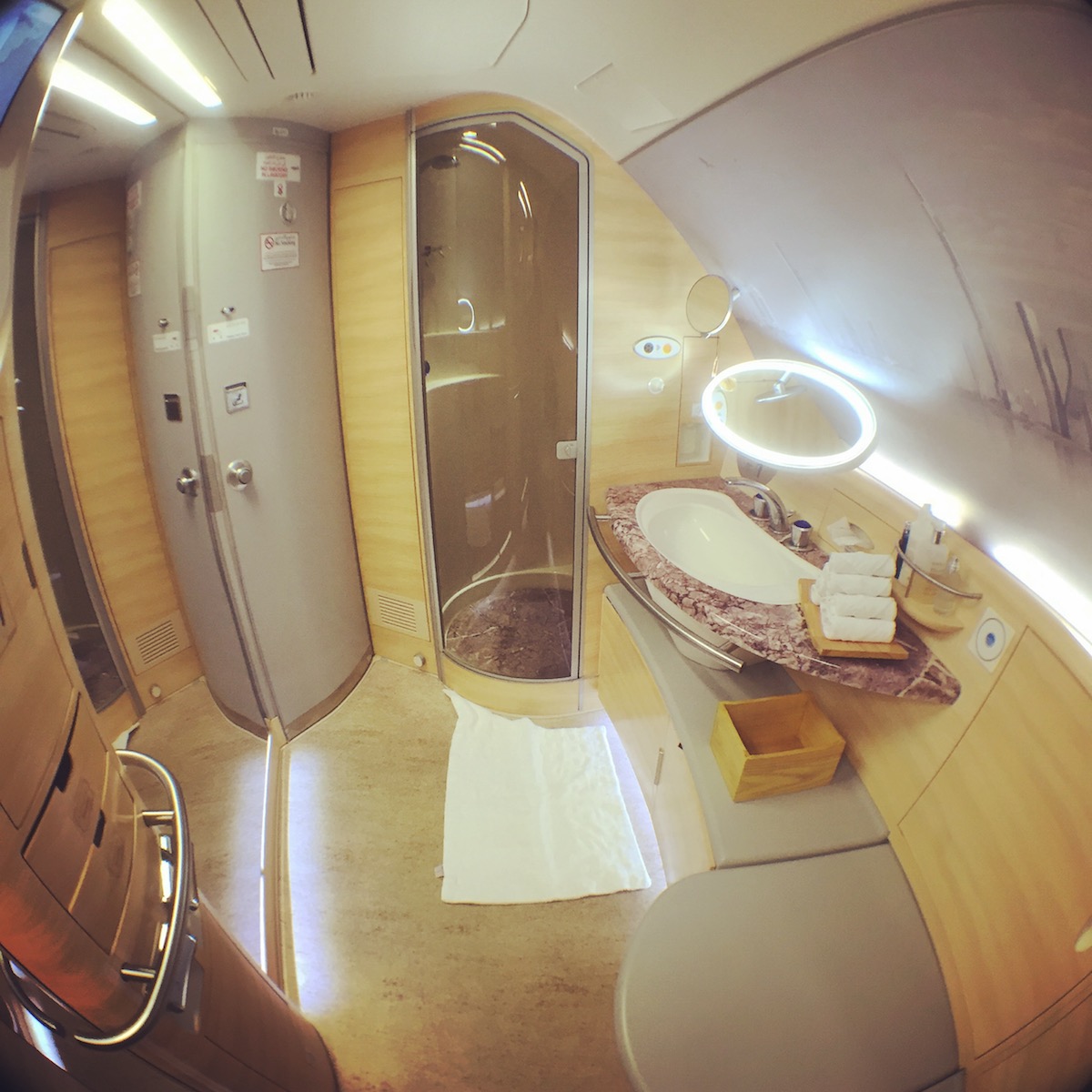 Emirates' A380 first class shower suite
And then you can meander back to the bar for a few drinks.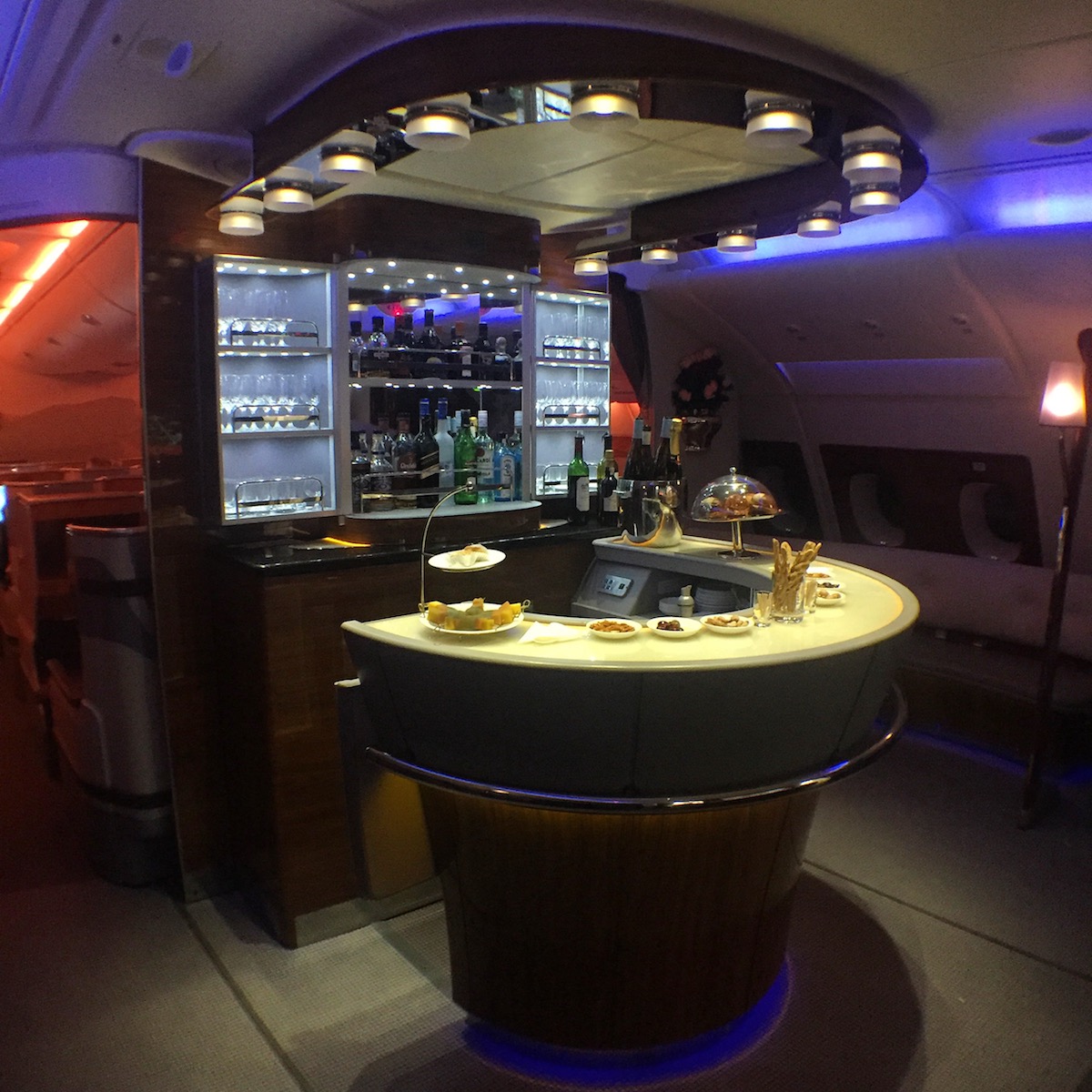 Emirates' A380 bar

Dom Perignon in Emirates first class
There might be more spacious first class products, but I just love Emirates first class. While I think you need to fly Emirates first class on a longhaul to truly experience it, Emirates also operates quite a few fifth freedom routes. One of those is from Bangkok to Hong Kong, which is certainly one of the most comfortable ways to fly between the two markets.
Emirates flies an A380 daily between the two cities, with the following schedule:
EK384 Bangkok to Hong Kong departing 2:00PM arriving 6:05PM
EK385 Hong Kong to Bangkok departing 9:50PM arriving 11:45PM
Up until now this flight has been operated by a three cabin A380, featuring first class. First class fares on the route are reasonable for what you get — they start at just $850 one-way, and in the past I've seen them even lower than that.
Is that cheap? No. But between the shower, Dom Perignon, etc., you can get your money's worth. 😉
Anyway, the bad news is that as of October 1, 2017, Emirates will be operating a two cabin A380 between Hong Kong and Bangkok, meaning that they will no longer offer first class.
On the route will be a 615 seat A380, featuring 57 business class seats and 557 economy seats — this is the highest density A380 out there. It's not terribly surprising to see this change, given that most planes flying from Dubai to Bangkok are two-cabin A380s, since it's a fairly low yield and high demand route. So it was only a matter of time until the flight that continues to Hong Kong is also operated by that plane.
(Tip of the hat to Elgin H.)