Goodness, lately we've seen a lot of activity for the title of world's longest flight. Presently the world's three longest flights are Dallas to Sydney (Qantas), Johannesburg to Atlanta (Delta), and Abu Dhabi to Los Angeles (Etihad).
Emirates has the intentions of launching a route between Dubai and Panama City, which would be the world's longest, as it's 10 miles further than Dallas to Sydney. However, that route has already been delayed by two months due to abysmal sales on it, so we'll see if the route actually ever gets off the ground.
Then last week Qatar Airways announced their intentions to launch flights between Doha and Auckland, which would be the world's longest flight by nearly 500 miles. That being said, no firm start date was announced, and it's Qatar Airways, which is among the least reliable airlines out there. So I'll believe that route when it happens.
Well, it seems Qatar Airways isn't the only airline wanting to launch nonstop flights between the Middle East and Auckland.
Emirates has just announced that they will launch daily Boeing 777-200LR flights between Dubai and Auckland as of March 1, 2016.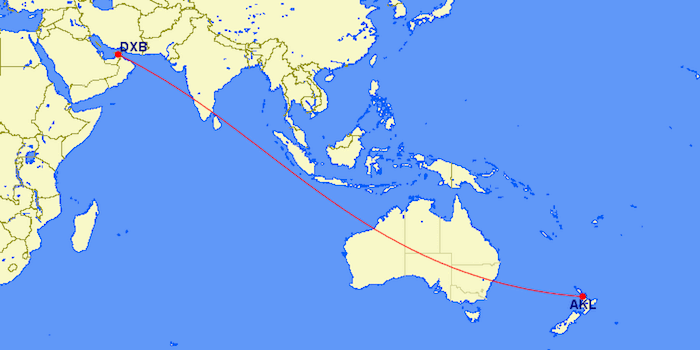 The new flight is already bookable, and will operate with the following schedule:
EK448 Dubai to Auckland departing 10:05AM arriving 11:00AM (+1 day)
EK449 Auckland to Dubai departing 9:30PM arriving 5:45AM (+1 day)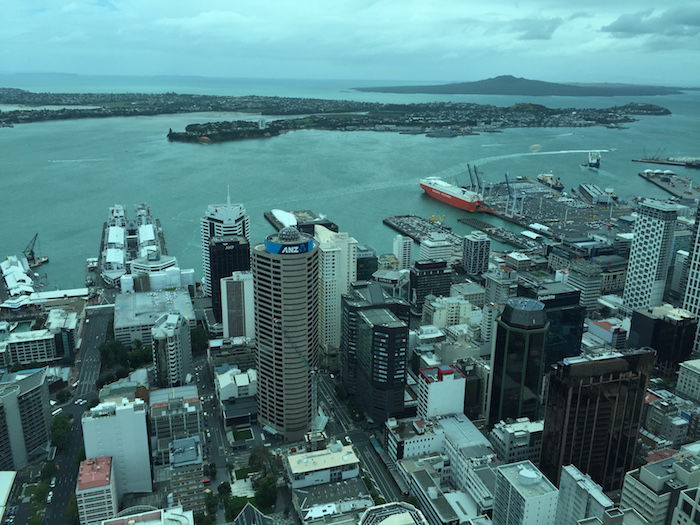 Auckland, New Zealand
The eastbound flight will be blocked at 15hr55min, while the westbound flight will be blocked at 17hr15min. This cuts about three hours in each direction off Emirates' present journey time via Australia. As you can see, the flights are timed with connections in mind, both in Dubai and New Zealand. The goal is that this route opens up lots of new one-stop options for customers traveling between New Zealand and Europe, Africa, and parts of the Middle East.
Emirates' 777-200LRs are equipped with eight first class suites…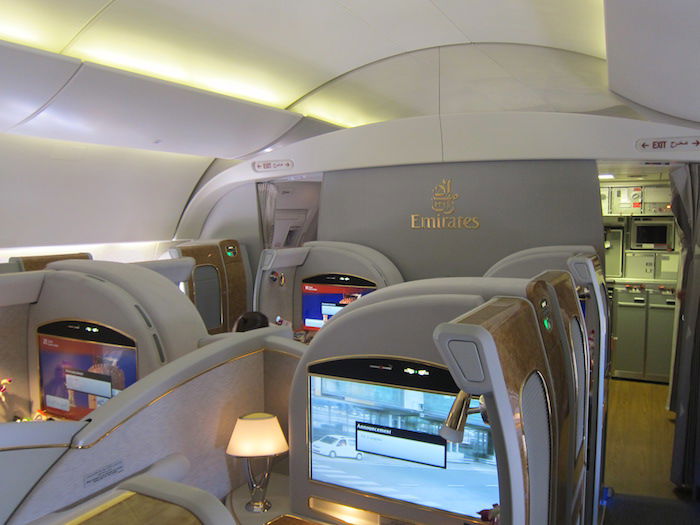 42 business class seats…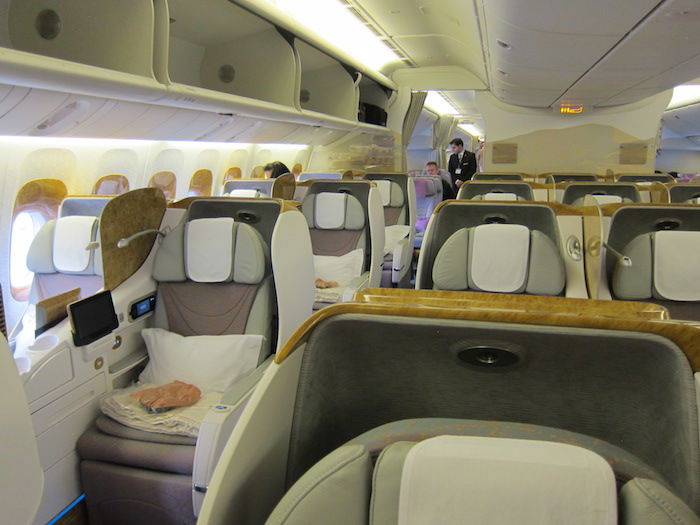 And 216 economy class seats.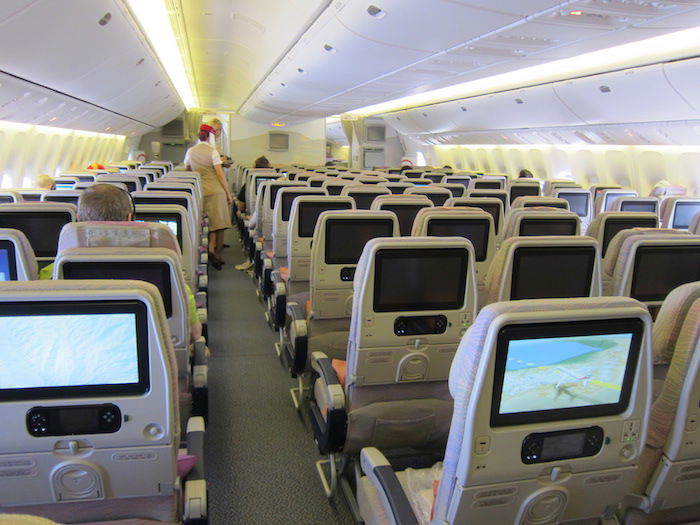 I imagine this route will do quite well, especially for those traveling between New Zealand and Europe, where the flight provides the most benefit. This will be popular both with New Zealanders traveling to Europe in Northern Summer, as well as Europeans traveling to New Zealand in Southern Summer. The only thing standing in the way of this route being successful is the fuel burn on such a longhaul flight, but with current oil prices I guess that's less of an issue. And perhaps it's also less of an issue when you're an airline based in the UAE. 😉
I'm curious if this route is truly launching in addition to the Dubai to Panama City route, or if this is perhaps the replacement to that struggling route.
Bottom line
Dubai to Auckland is 246 miles further than the world's current longest flight, Sydney to Dallas, and 236 miles longer than Emirates' proposed Dubai to Panama City flight. If Qatar Airways does in fact launch flights between Doha and Auckland, it would be 208 miles longer than the Emirates route from Dubai to Auckland.
The fact that this route is launching in just five weeks is especially interesting. I'm not sure how long it takes to get regulatory approval for a destination to which you already have three daily flights. If it doesn't take too long, something tells me this route may have been decided on after Qatar announced their intentions to launch flights to Auckland, and it may also explain the quick start date.
What do you make of Emirates' new nonstop flight between Dubai and Auckland?