A couple of years back, Alaska Airlines announced a partnership with Emirates. To me that was really exciting, especially when they announced Mileage Plan miles could be redeemed for travel on Emirates.
I'm all about aspirational award redemptions, and there's nothing like taking the Greyhound bus Alaska up and down the coast and being rewarded with a shower on a plane.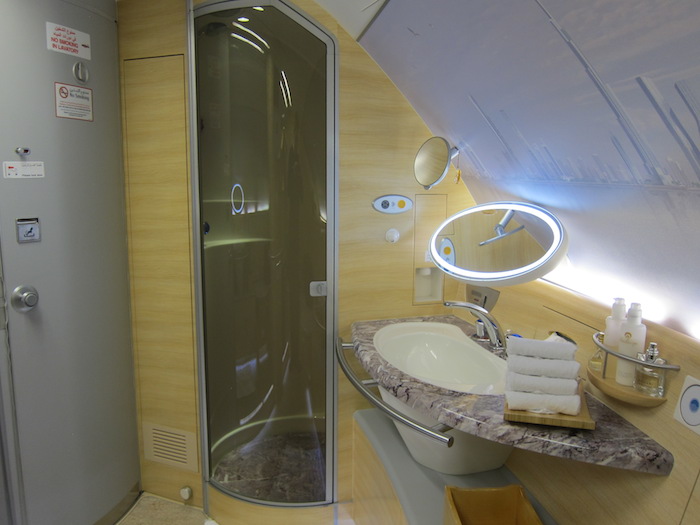 Emirates A380 shower suite
So one of the best uses of Alaska miles the past couple of years has been for travel on Emirates.
Alaska allows stopovers on one way awards, and being able to redeem 100,000 Mileage Plan miles for something like Los Angeles to Dubai, then having a stopover, and then Dubai to Singapore, as I did on my recent trip with my dad, is pretty tough to beat.
However, as I pointed out a few weeks back, for whatever reason Alaska Mileage Plan isn't displaying any Emirates first class award space for travel after March 28, 2015.
I've reached out to Alaska's PR manager, though they're as confused by the situation as I am. They claimed that availability should match, and are now investigating further.
Total conjecture on my part, but I'm going to make a prediction I feel quite confident about – Alaska not showing Emirates first class award space isn't a coincidence.
Emirates is unique in that they have exactly one partner airline with miles that are both easy to accrue and outrageously good redemption rates.
For example, an Emirates first class booking between Dallas and Dubai through Alaska costs 90,000 miles plus $20 in taxes:
Meanwhile that same award through Emirates' own program would cost 155,000 miles plus $750+ in taxes and carrier imposes charges:
And that doesn't even account for the fact that those with Emirates miles are at least loyal to Emirates in some way.
And if we're being honest, that partner doesn't add all that much value to Emirates' bottom line. It's not like Emirates is partnering with American or Delta, but rather Alaska — a small airline that's mostly just useful for providing feed at one airport. Which isn't to say I'd be happy about the change (I'd be borderline devastated, actually!), but I can see their perspective. Members of what to them is a small frequent flyer program are likely redeeming for thousands of their first class seats, especially between the US and Middle East
And even if that partnership were to continue, first class redemptions don't have to be part of that arrangement, and I suspect neither Alaska nor Emirates would be butt hurt.
I certainly could be wrong, though I feel quite strongly that this isn't a coincidence, and I wouldn't count on being able to redeem Alaska miles for Emirates first class after March of this year.
So if you've been eying Emirates first class and want to be able to shower your sorrows away one last time, I'd book sooner rather than later…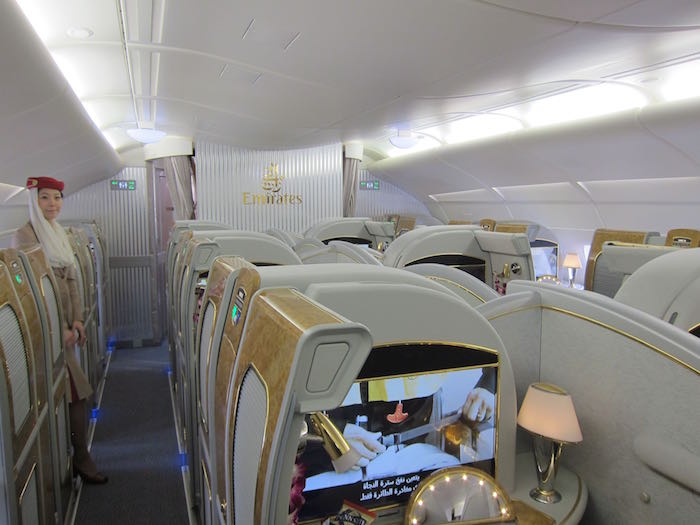 Emirates A380 first class cabin
On the plus side, Emirates first class is no longer the only place to economically redeem miles for a mile high shower.
Etihad has a shower on their A380, and you can redeem American AAdvantage miles for travel in their First Apartment between Abu Dhabi and London and between Abu Dhabi and Sydney.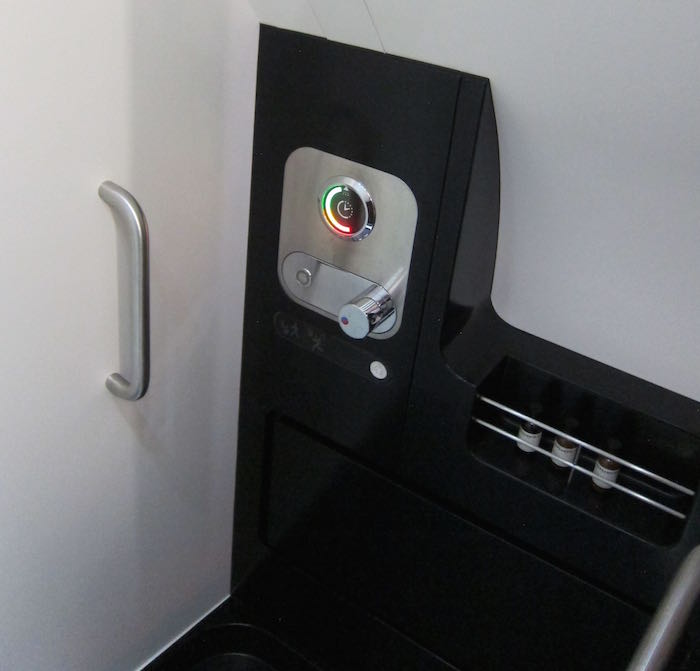 What do you think about the Alaska/Emirates situation? Do you agree with me, or do you think it's an "honest glitch?"