The Gulf carriers are certainly cost cutting. For example, Emirates is delaying delivery of some A380s, and also recently started charging for seat assignments on select economy fares.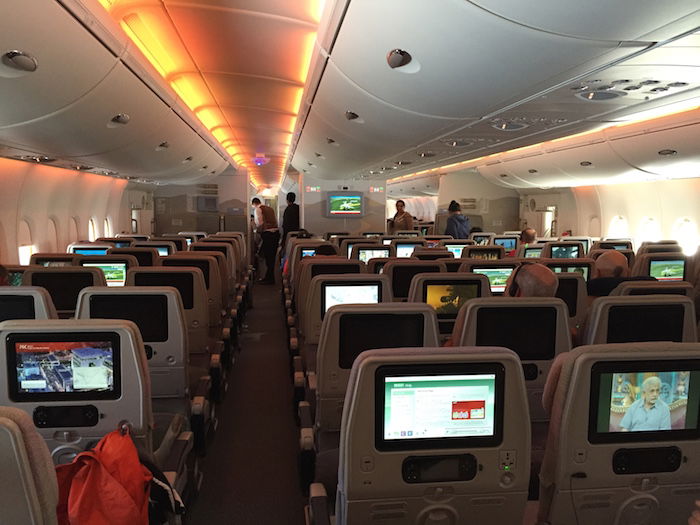 They're making some other service cuts shortly across cabins which I think are interesting to point out. None of them are especially significant, though they reflect an overall trend that I think is pretty telling.
Here's the details of the changes, most of which kick in as of January 1, 2017:
Emirates will no longer be offering showers in first class between Dubai and Kuwait City, making it the second A380 route not to offer showers (the other one is Dubai to Doha, but that's simply because the flight is too short). This means they can save the cost of the water they'd have to carry, plus the cost of staffing a shower attendant on the flight.
Emirates presently charges $15 per bottle of champagne in economy, though the price will be increasing to $25. That's pretty pricey for a 250ml bottle of Moet champagne, and really surprises me, since I suspect it will lead to quite a cut in demand.
Emirates will be cutting seafood special meals in economy on all flights.
Emirates will be cutting refresher towels with the welcome service in economy on all routes.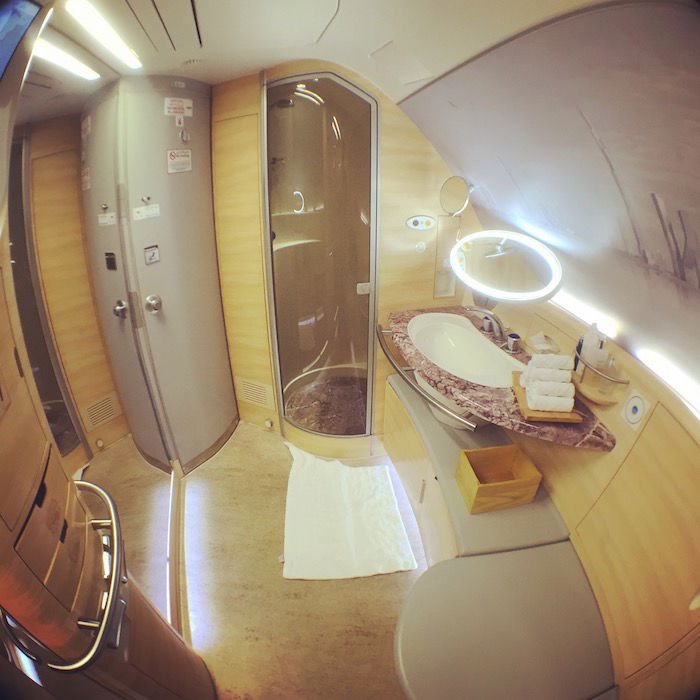 As I said, these are all minor things. I suspect most first class passengers can go without showering on a 530 mile flight, and that most economy passengers can go without a towel at the beginning of the flight. However, it certainly does reflect the current focus on cost cutting, which will no doubt continue.