I'm a huge fan of Emirates, and find their management team to be sharp and reasonable. In other words, when they say something I listen more than when Qatar Airways' Akbar Al Baker opens his mouth, whether it's about a super business class product or something which he claims will be a "historic announcement."
Emirates' talking head is usually Tim Clark, the airline's president. However, the airline's CEO, Sheikh Ahmed, also sometimes has interesting insights.
Emirates is about to launch flights between Dubai and Auckland, which will be the world's longest flight, at about 16 hours eastbound and over 17 hours westbound (Qatar Airways claims they'll launch flights between Doha and Auckland, which would be longer, but the details of that haven't materialized yet).
Sheikh Ahmed has some funny stuff to say about the new flight, claiming he already flew it in economy (even though it hasn't yet launched). He claims he doesn't mind economy on a 17-18 hour flight because he "likes to be close to people."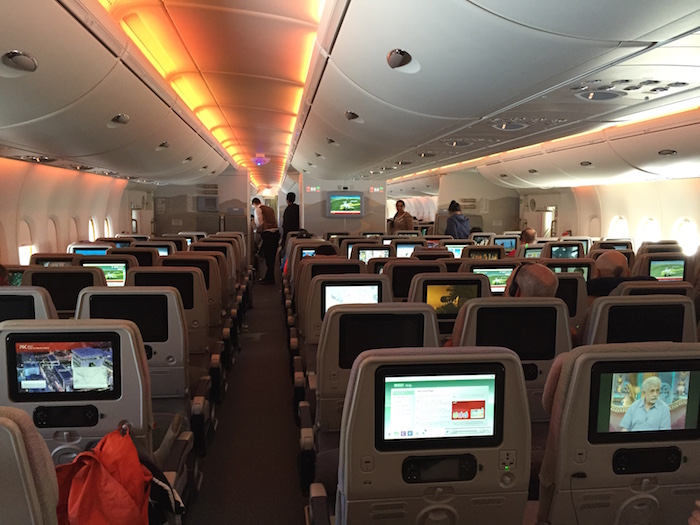 Via Arabian Business:
Emirates chairman Sheikh Ahmed has revealed he tested the airline's new 17-hour flight to Auckland – in economy.

Speaking at the World Government Summit in Dubai, Sheikh Ahmed said: "I have tried it [the new route] – 17-18 hours in economy."

He added that he does not mind the prospect of flying in the back of the plane, because he "likes to be close to the people".
Now, given that the route hasn't actually launched, I'm not sure how the Sheikh would have flown it in economy. Perhaps they flew a plane over empty to test out the route, and maybe he sat in an economy seat for five minutes to say he tried it. Or maybe at some point the Sheikh took another flight in economy. But for some reason I highly doubt the Sheikh flew 17-18 hours in economy, and I highly doubt the Sheikh likes people so much that he'd voluntarily sit close to them for 17-18 hours.
Something tells me he's fine with the distance from others in the below seats as well. 😉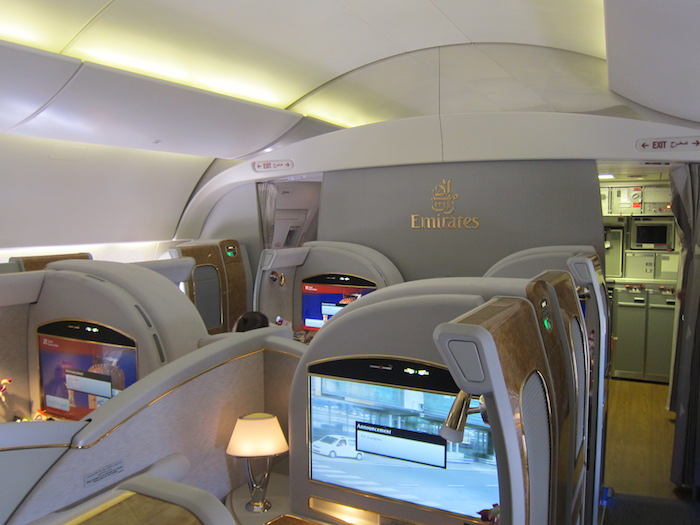 Perhaps equally interesting in the article is that Emirates is apparently planning an "exciting new in-flight innovation," which will launch either late this year or early next year:
The chairman and CEO also revealed that Emirates is planning an exciting new in-flight innovation expected to launch either by the end of this year or beginning of next. He declined to comment further. The airline was the first to introduce in-flight showers in first class when it was introduced in 2008.
This I'm very curious about. Unlike Qatar Airways, Emirates doesn't usually fabricate announcements, so I'm sure they really have something up their sleeve. In May 2014 Emirates announced that they'd follow Etihad's lead and introduce first class bedrooms, though we still haven't heard more about that. I'm not sure following Etihad's lead would be much in the way of "innovation," though, so I suspect it may be something else. If it's half as innovative as their onboard showers, color me excited!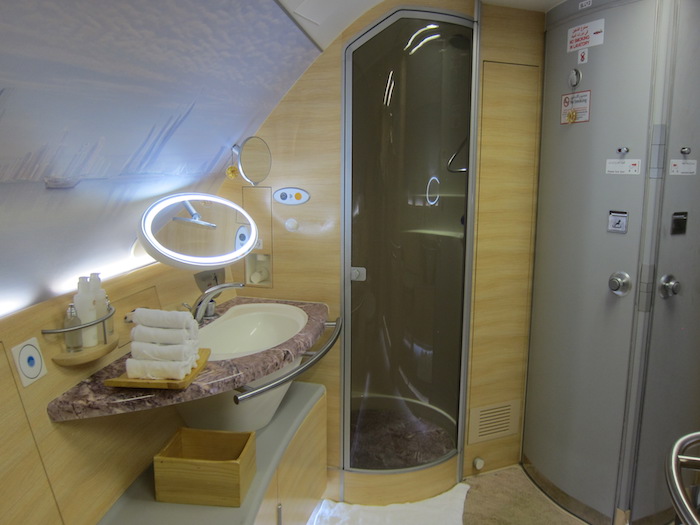 Bottom line
I want to see the pictures of Sheikh Ahmed in economy on a commercial flight surrounded by strangers, who he loves so much. 😉
I'm also very curious about what "innovations" Emirates is announcing. I guess we'll find out soon.
Do you think the Sheikh really spent ~18 hours in economy? And what do you think Emirates' innovation will be?