I don't think there's an airline in the world that's more focused on controlling every aspect of their premium cabin experience than Emirates. They continue to offer chauffeur service for first & business class passengers on arrival and departure (something that Etihad is in the process of cutting), and they operate over 40 of their own lounges around the world.
I understand the logic of them operating their own lounges in London, New York, Singapore, Sydney, etc., where they have several flights per day. However, what's amazing to me is how many lounges they operate at destinations they serve once daily. Unlike other airlines, Emirates doesn't contract their lounges out to other airlines, so they're paying high rent and staffing costs, often to only be open for a few hours a day. It's a huge investment for them.
Well, Emirates has just officially opened their newest lounge, located at Boston Logan Airport. While the lounge had a soft opening in April, it's now officially open to passengers traveling on Emirates' daily 777-300ER flight between Boston and Dubai.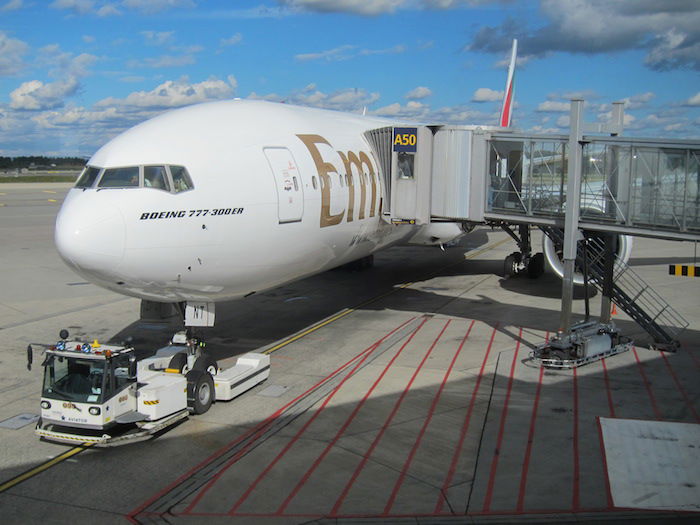 Lounge access is available to first & business class passengers, as well as Skywards Platinum & Gold members. Emirates' new Boston Lounge is located in Terminal E, near gate E11. Passengers will be able to board the flight directly from the lounge, which I always find to be a nice feature.
The lounge is ~7,500 square feet, and has seating for up to 123 people, which should be more than enough to accommodate the passengers on the flight eligible for lounge access (the 777-300ER has eight first class seats and 42 business class seats, not accounting for elite members who have access).
Emirates used to have two daily flights to Boston, though a while back they cut service to many US destinations, and the second daily Boston flight was among those cuts. Construction on the lounge started back when they operated two daily flights. I guess we'll see if that second flight eventually gets restored.
Here are some pictures of Emirates' new lounge, in which they've invested 6.7 million USD: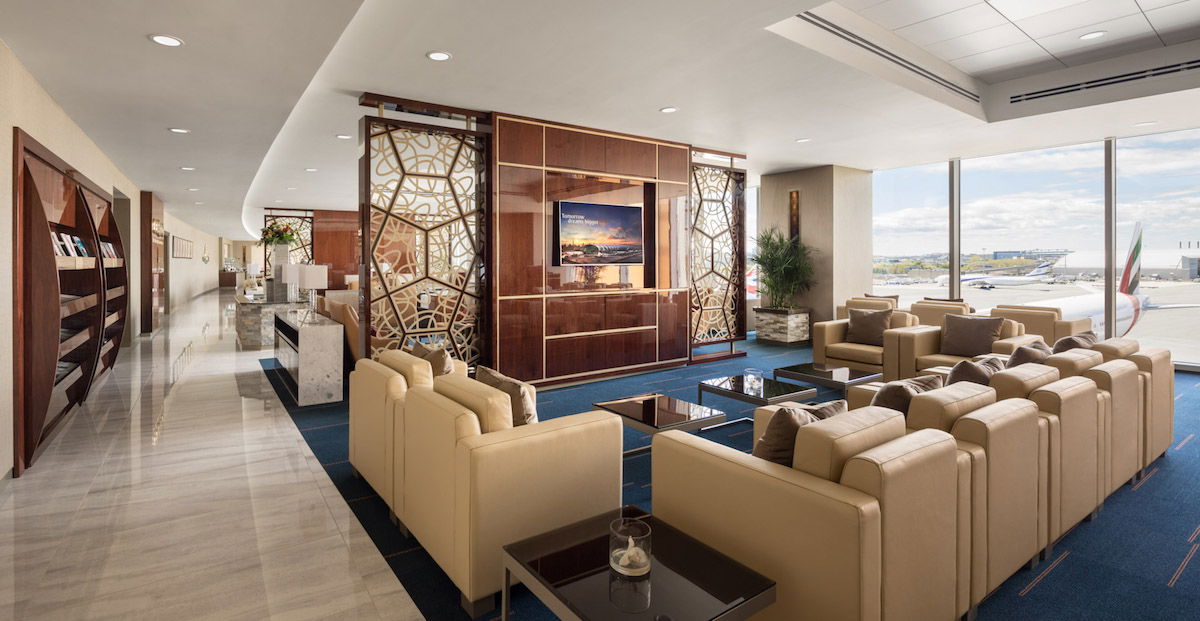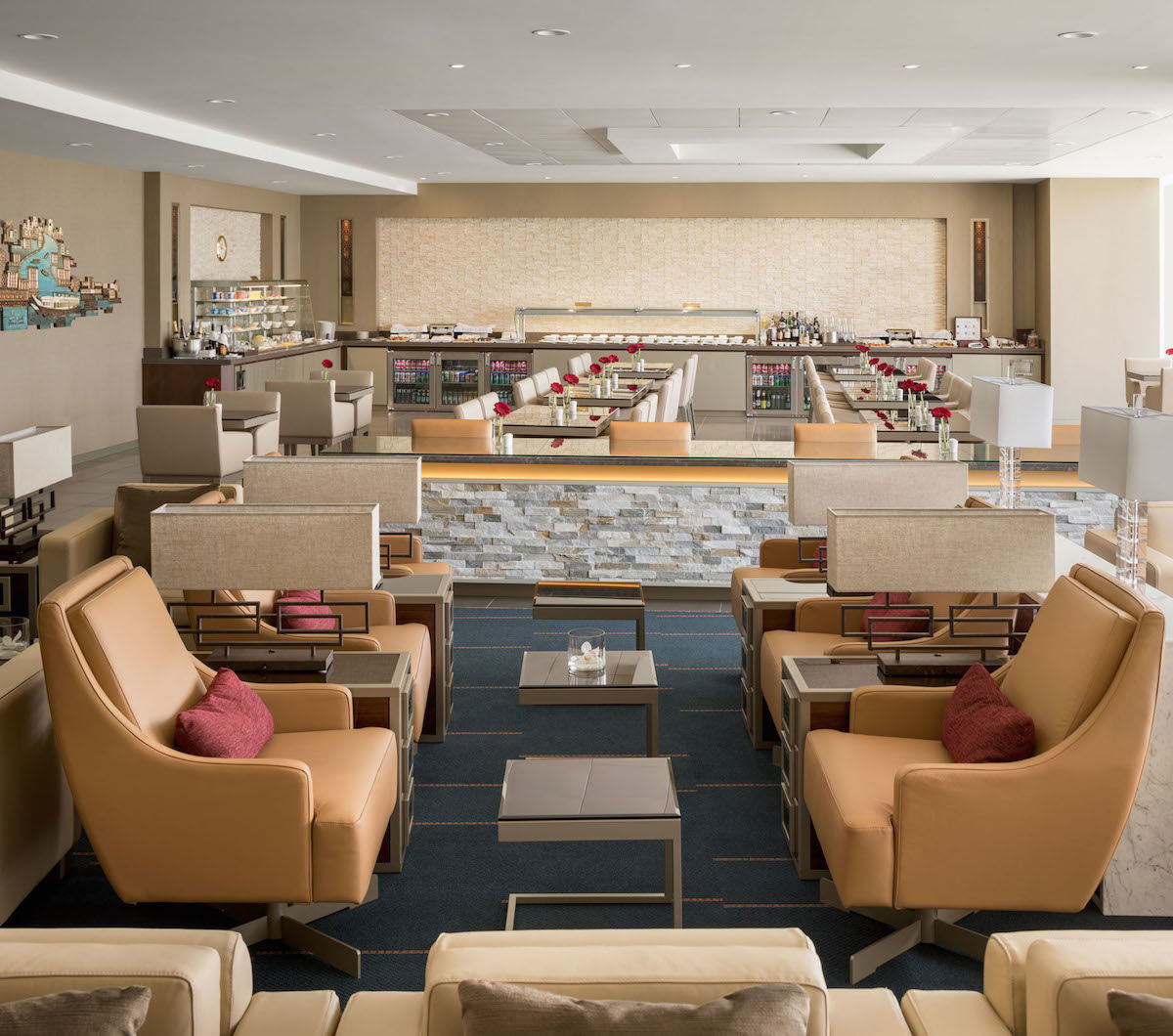 The lounge looks beautiful, and I'm a big fan of Emirates' new lounge design, which I find to be much more agreeable than their previous overuse of dark wood and faux gold.
This is Emirates' fourth lounge in the US, as they also operate lounges in Los Angeles, New York, and San Francisco. Previously Emirates passengers traveling out of Boston Logan had access to The Lounge in Terminal C, which is also a Priority Pass lounge. Suffice to say that this is a very nice improvement for passengers.