A couple of days ago Etihad Airways made headlines for vaccinating all pilots and flight attendants. Well, it seems that one airline has one-upped the Abu Dhabi-based airline, at least for now.
EL AL vaccinates all customer-facing employees
Israel Hayom reports that EL AL has become the first airline in the world to vaccinate all customer-facing employees. In other words, this doesn't just include pilots and flight attendants, but also includes ground staff, security personnel, and anyone else who comes into contact with customers.
Now, I can't help but wonder if that's technically true. In other words, have gate agents outside of Israel consistently been vaccinated? I would guess not, but who knows. I suppose some work for contract companies, but that's not really a distinction customers should have to worry about.
As a point of comparison, Arkia Israeli Airlines has allegedly vaccinated around 70% of its employees, while Israir has vaccinated about 95% of its pilots.
It's not surprising to see Israeli airlines leading the way in this regard, given that Israel is leading the world when it comes to per-capita vaccinations. For context (and keep in mind each person needs two vaccines):
Israel is leading by a long-shot, as the country has seen 71 vaccinations per 100 people
The United Arab Emirates is in second place, with 48 vaccinations per 100 people
Meanwhile in the US we've seen 14 vaccinations per 100 people
Etihad was the first airline to vaccinate all pilots & flight attendants
This is largely moot for the time being
While it's an incredible accomplishment that EL AL has vaccinated all of its customer-facing employees, the reality is that it's not particularly significant for the time being, given that Israel's borders are more-or-less closed, due to the new strains of coronavirus.
The airline is operating a very limited number of cargo and repatriation flights, but that's it. So yeah, EL AL has outdone Etihad in terms of vaccinating all employees, but perhaps the practical implications of Etihad's vaccinations are more significant given that the airline is operating a lot more flights.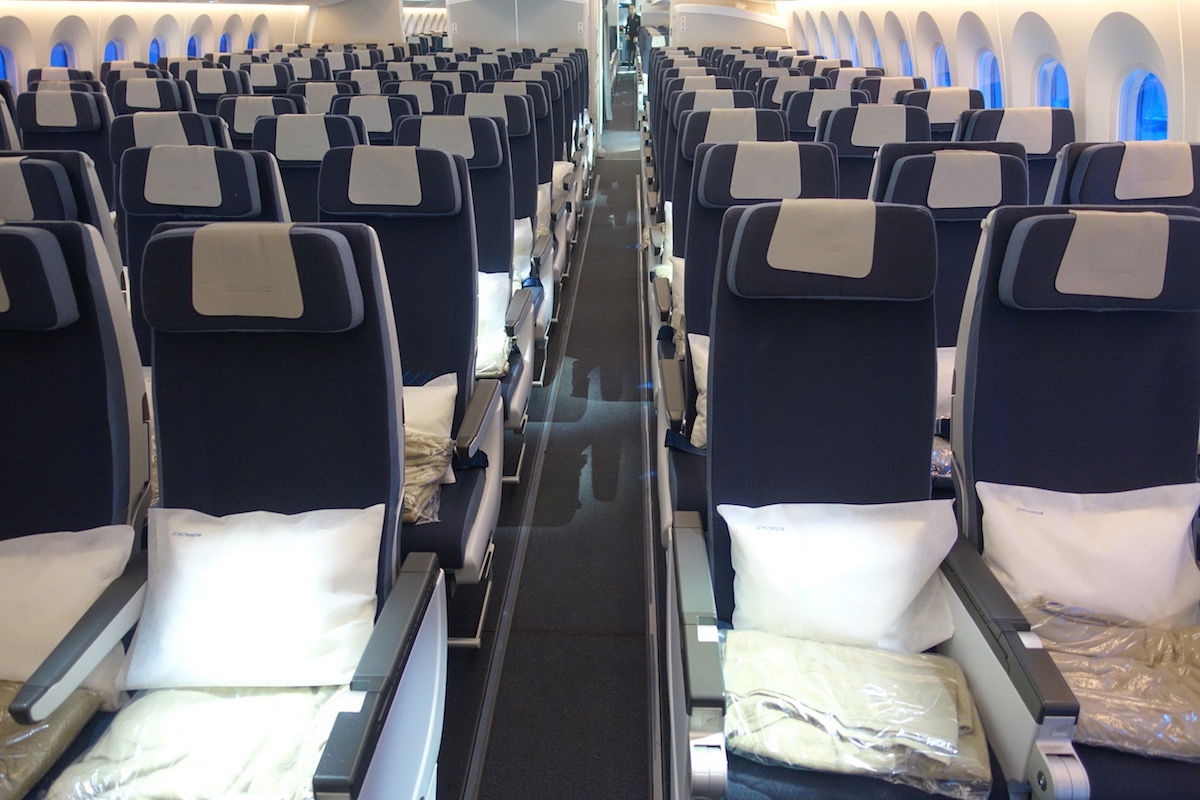 EL AL's fleet is largely grounded right now
Bottom line
EL AL has become the first major airline in the world to vaccinate all customer-facing employees.
With Israel leading the way when it comes to vaccinating people, I'll be curious to see what kind of a stance the country takes when virtually everyone in the country is vaccinated. Will the country open up to just about everyone at that point, will it open up only to vaccinated travelers, and/or will it open up to those who have been tested pre-travel?
The precedent that sets will be worth keeping an eye on…
(Tip of the hat to @azironen)