EL AL is trialing a new program on long haul flights that I think makes a lot of sense.
How EL AL's inflight prayers will work
EL AL Israel Airlines has issued a memo to flight attendants, informing them of a new trial that will take place on flights between Israel and North America. Specifically, the airline will start hosting prayer gatherings in the rear galley of the aircraft at designated times.
Orthodox Jews pray at least three times per day, and a minimum of 10 men is required to form a "miniyan" (prayer quorum). The intent is that this program would allow travelers to pray in a way that minimizes congregating in the aisles. Here are some of the basic details:
These prayers will happen at designated times, which will be announced to passengers through seat back monitors and over the PA
The prayers will only be allowed in the galley, and won't be allowed to spill over into the aisles
This is intended to replace the current ad-hoc prayers that happen on EL AL flights, which can sometimes block the aisle and inconvenience other passengers, especially in an era where people are more concerned about personal space
More fundamentally, there are differing opinions as to whether or not standing up inflight to pray is necessary. Some rabbis have ruled that prayers can be recited while sitting during flights, while others disagree.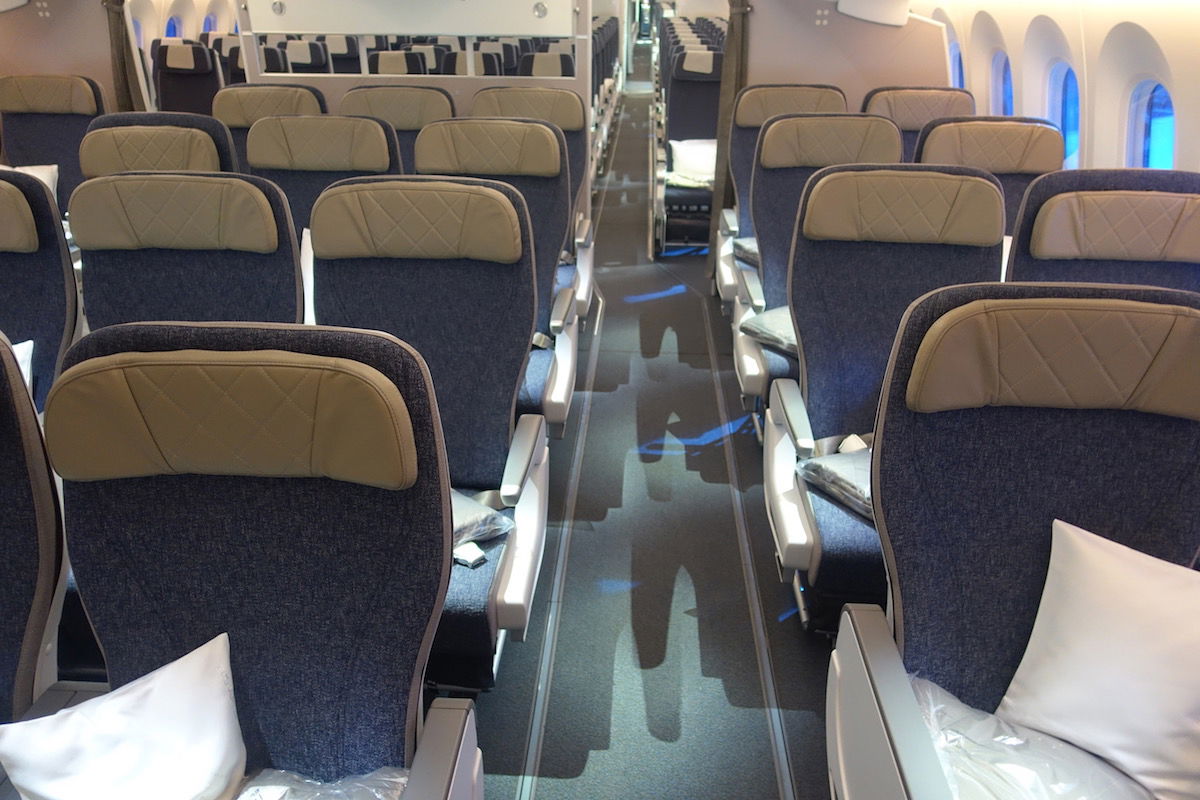 This seems like a smart concept
Given the number of EL AL passengers who pray while standing, it seems smart for the airline to finally introduce a concept that facilitates this while minimizing the impact on other passengers.
The only other airline we've seen with a similar concept is Saudia, which has a prayer area on select Boeing 777 aircraft. This gives passengers some privacy while praying. Admittedly this is expensive real estate, since you could otherwise install seats there, so EL AL has a more cost effective solution (which is just to use galley space).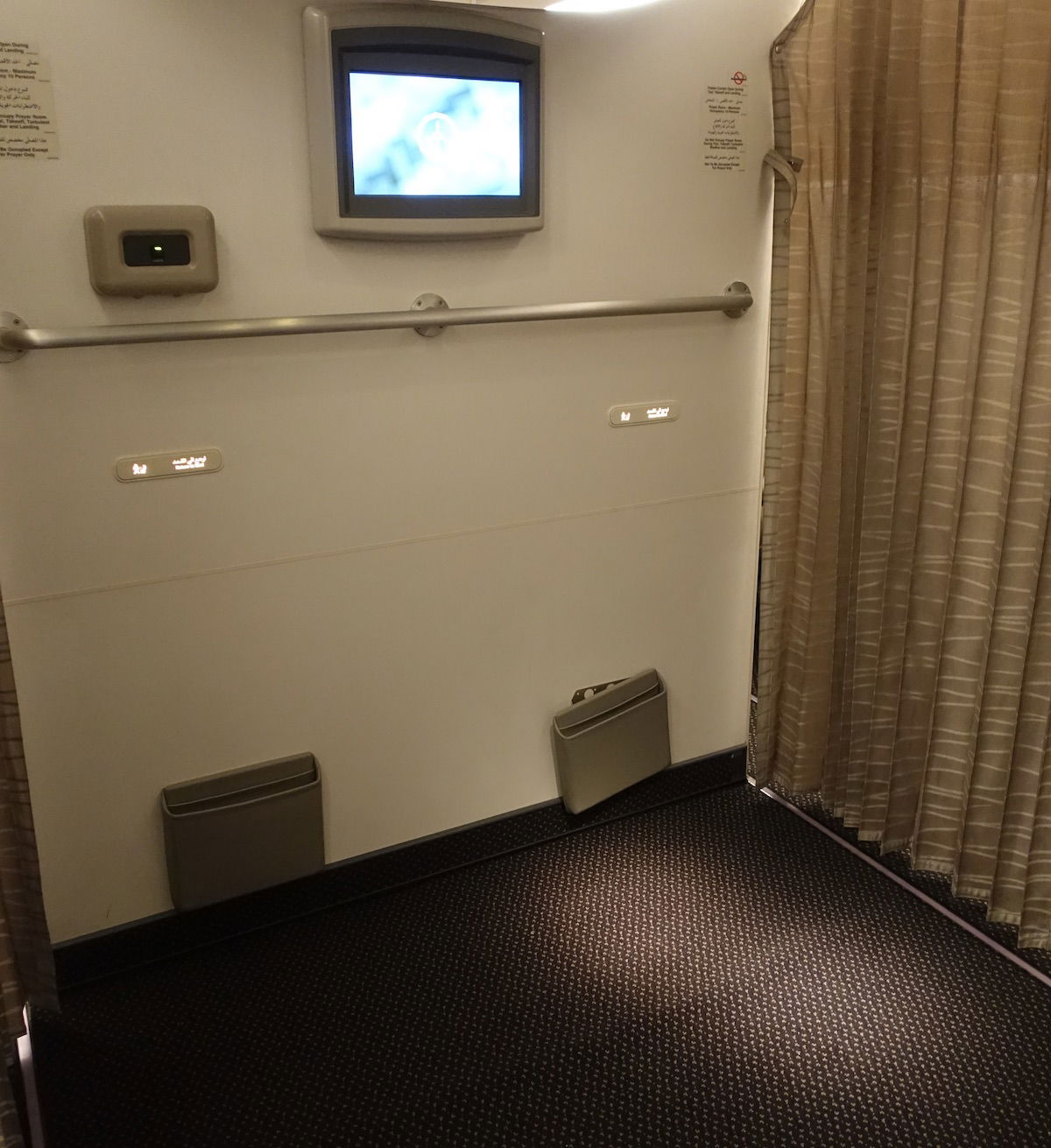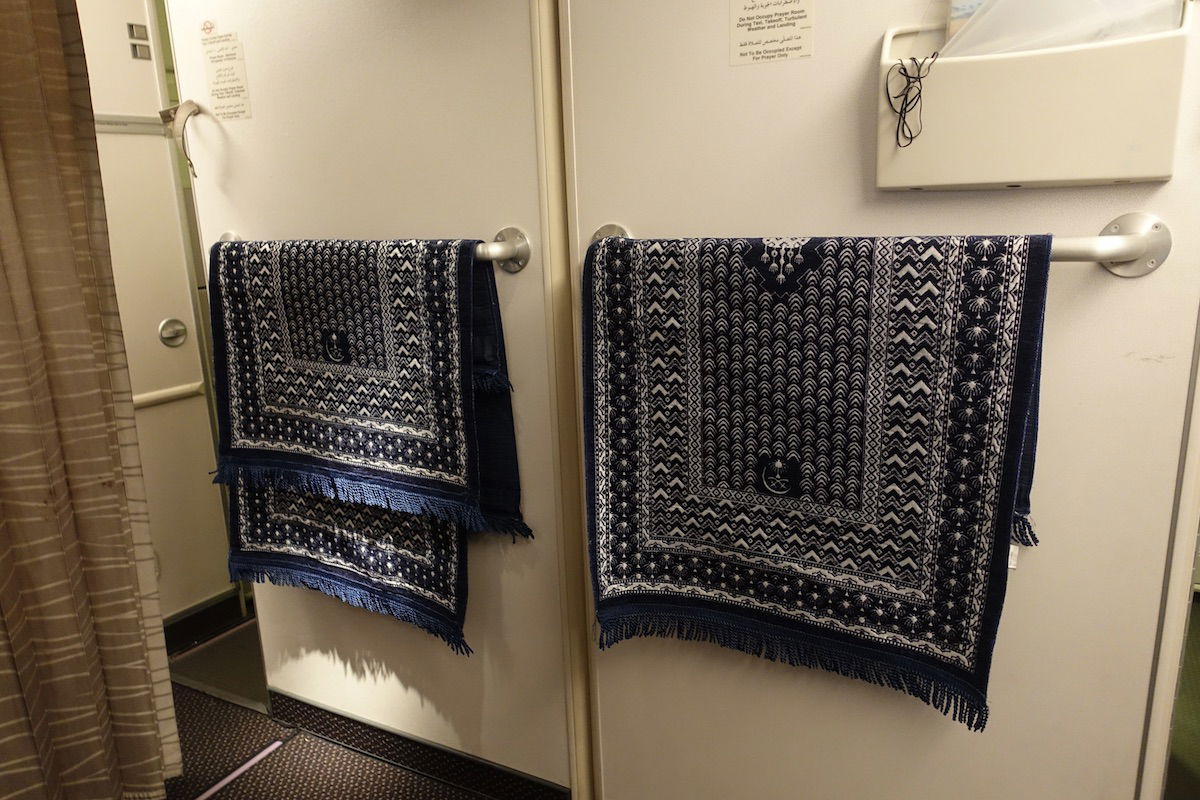 The one interesting technicality here is that per US government regulations, congregating in the galleys, aisles, and near lavatories, is prohibited on flights to the United States. That doesn't really seem to be enforced, though, but this trial does essentially condone that activity.
Bottom line
EL AL is trialing a new organized inflight prayer concept. Some passengers on EL AL pray in the aisles, which can be not ideal for those who aren't praying. The airline has come up with a concept to address this, by hosting organized inflight prayers at designated times in the galley.
I'm curious to see if this concept works out for the airline, and becomes a permanent feature.
What do you make of EL AL's new galley prayer concept? Please be respectful in the comments — this is an interesting initiative for the airline to trial, and I think it's worth discussing, but only in a civilized way.
(Tip of the hat to Alon)