In early 2022, EL AL announced that it would reconfigure its Boeing 777s with new cabins. While the initial plan was for the first plane to be reconfigured by the summer of 2022, that timeline didn't stick. However, there's an exciting update, as the first 777 with new cabins should be flying soon.
EL AL's Boeing 777s getting direct aisle access business class
EL AL has been in the process of refreshing its long haul fleet, as the carrier has taken delivery of 15 Boeing 787s, featuring a much improved passenger experience. The Israeli flag carrier has retired its Boeing 747s, though the airline does still have six Boeing 777-200ERs, featuring rather old cabins.
That will soon be changing, as EL AL will be installing a new business class product on Boeing 777s. EL AL's new Boeing 777 business class will be in a 1-2-1 configuration, so it'll be fully flat and feature direct aisle access. This should be the same product that you'll find on EL AL's Boeing 787s.
As reported by DansDeals, EL AL's first reconfigured Boeing 777 is expected to enter service as of August 1, 2023, initially flying from Tel Aviv (TLV) to Bangkok (BKK) and Paris (CDG). So we're just weeks away from this plane entering service.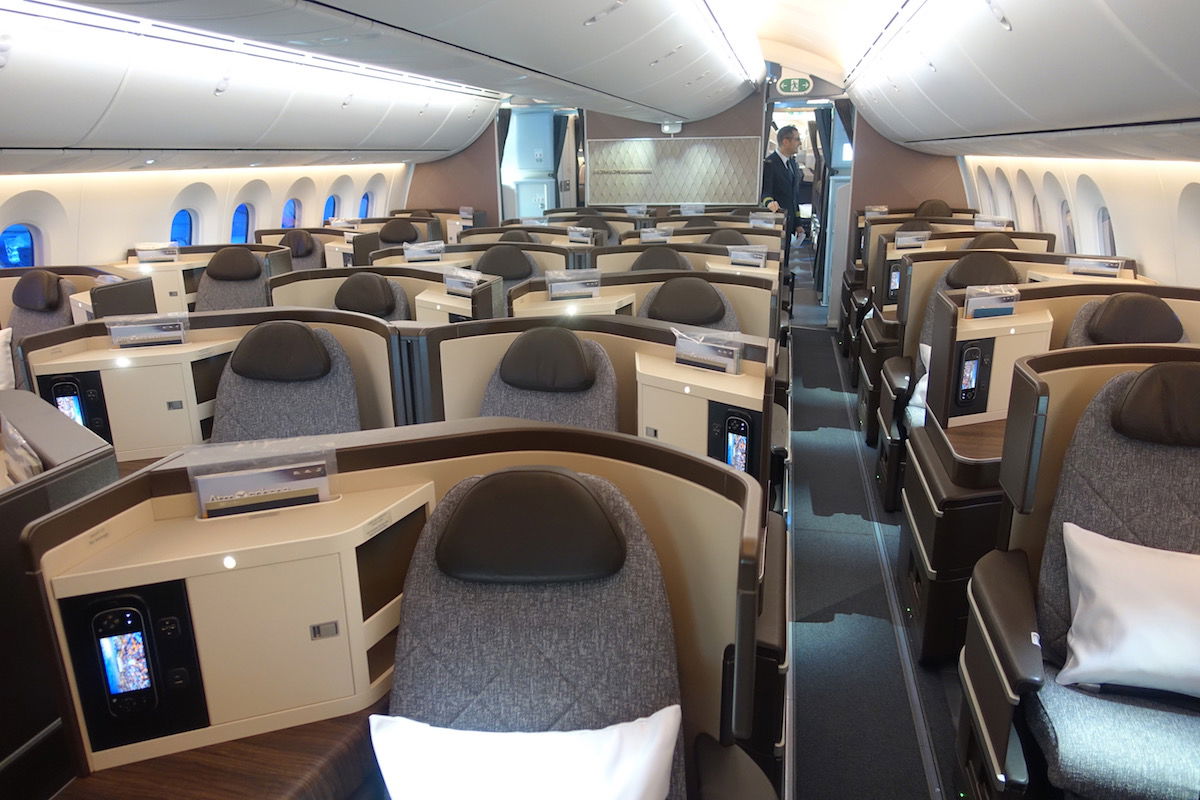 As a point of comparison, EL AL's Boeing 777-200ERs currently feature a business class product in a 2-3-2 configuration, with angled seats. The new product should represent a huge upgrade.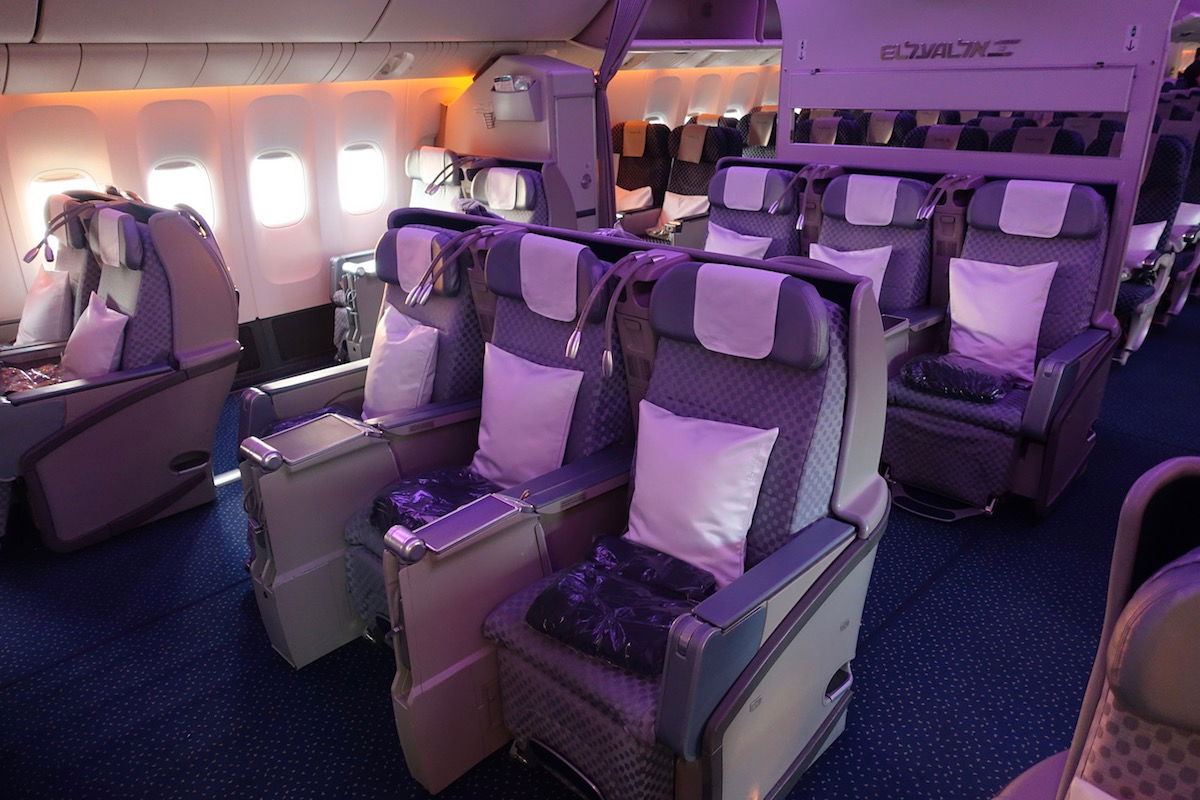 EL AL's Boeing 777s lose first class, gain premium economy
EL AL's Boeing 777s aren't just getting a new business class, but other changes are coming as well. With this move, EL AL will be eliminating its first class, which is currently only found on 777s. The first class cabin is ancient, as it's in a 2-2-2 configuration, with a total of six seats.
When I flew EL AL's 777 first class from Tel Aviv to London, I really enjoyed the experience, despite the outdated cabin. It was kind of a cute throwback to a different era. Understandably there's no point in keeping around such an inferior hard product, especially with the airline not having first class on the 787s.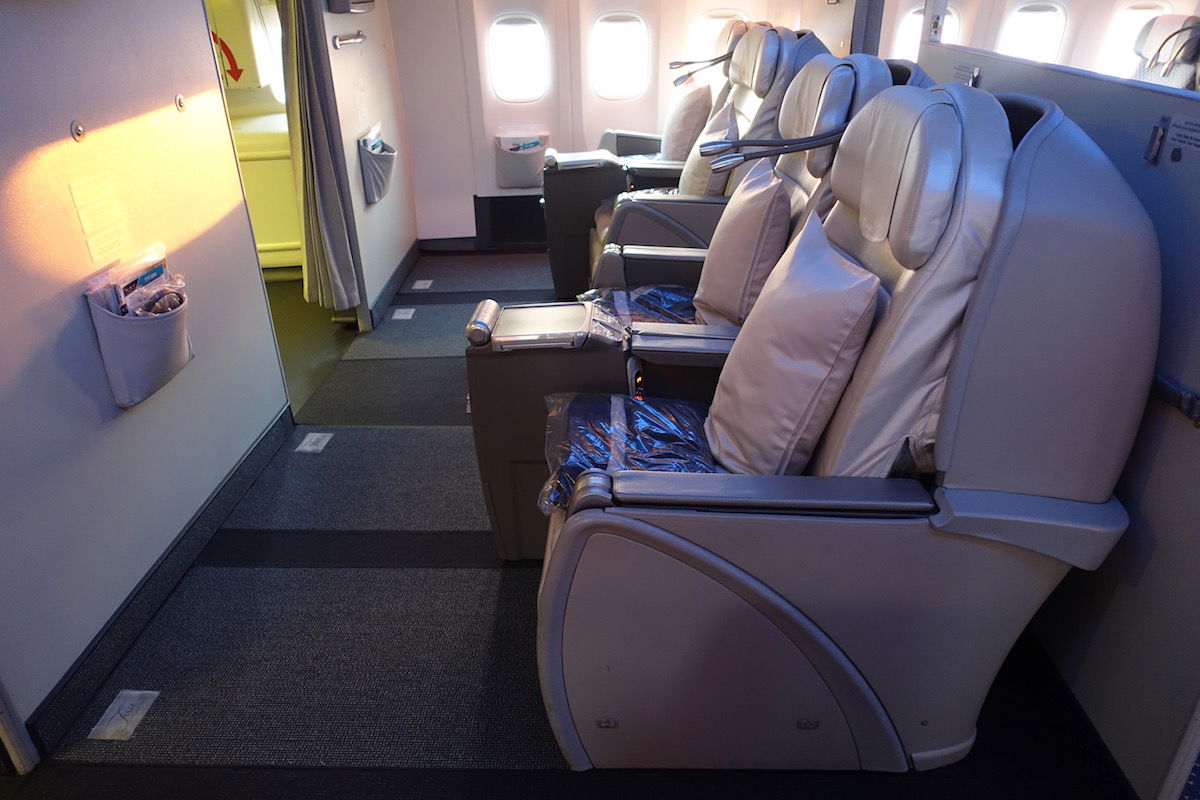 On the plus side, EL AL's Boeing 777s will get premium economy, which they don't currently have. This product should be similar to what you'll find on the Boeing 787s.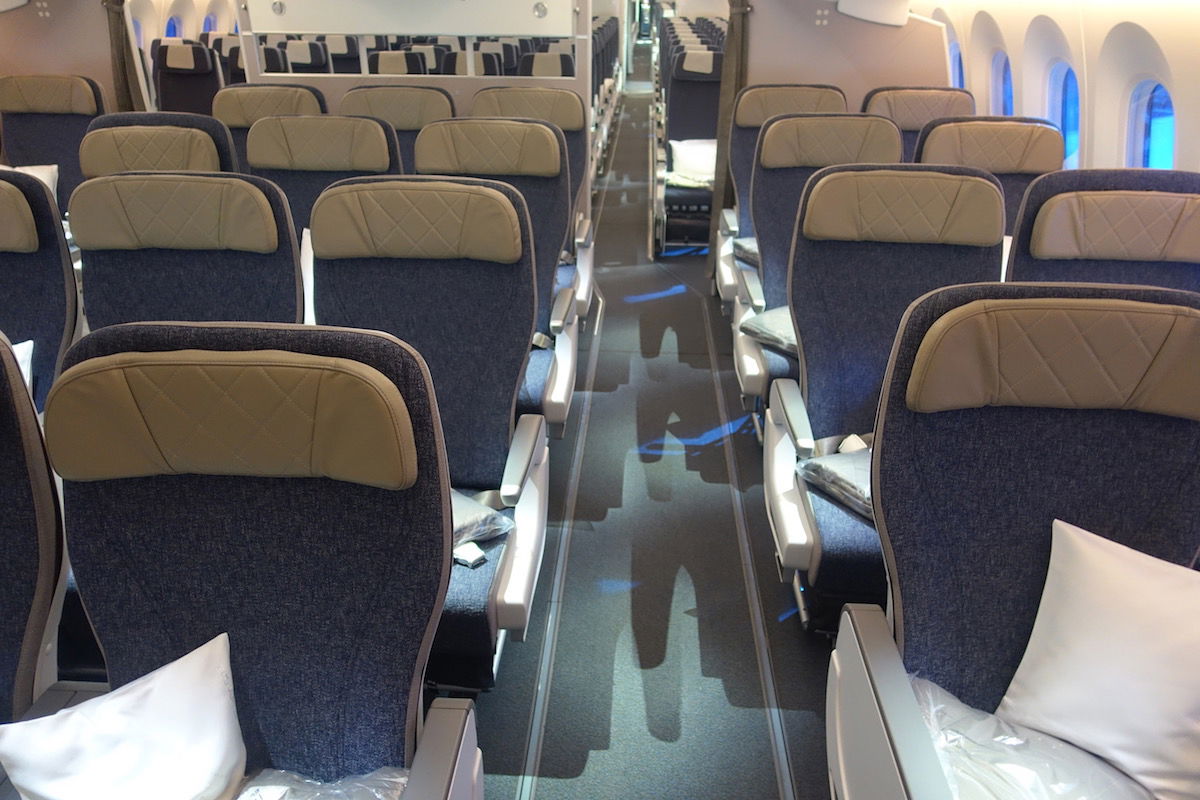 How will the Boeing 777's capacity change when reconfigured?
EL AL's current Boeing 777s have 279 seats, including six first class seats, 35 business class seats, 34 extra legroom economy seats, and 204 standard economy seats
EL AL's reconfigured Boeing 777s will have 313 seats, including 28 business class seats, 32 premium economy seats, 63 extra legroom economy seats, and 190 standard economy seats
So as you can see, the 777 will be getting a significant reduction in first and business class capacity, but we'll see the introduction of premium economy, plus a lot more extra legroom economy seats. However, for those in standard economy, EL AL will go from a 3-3-3 configuration to a 3-4-3 configuration, which is disappointing but not surprising.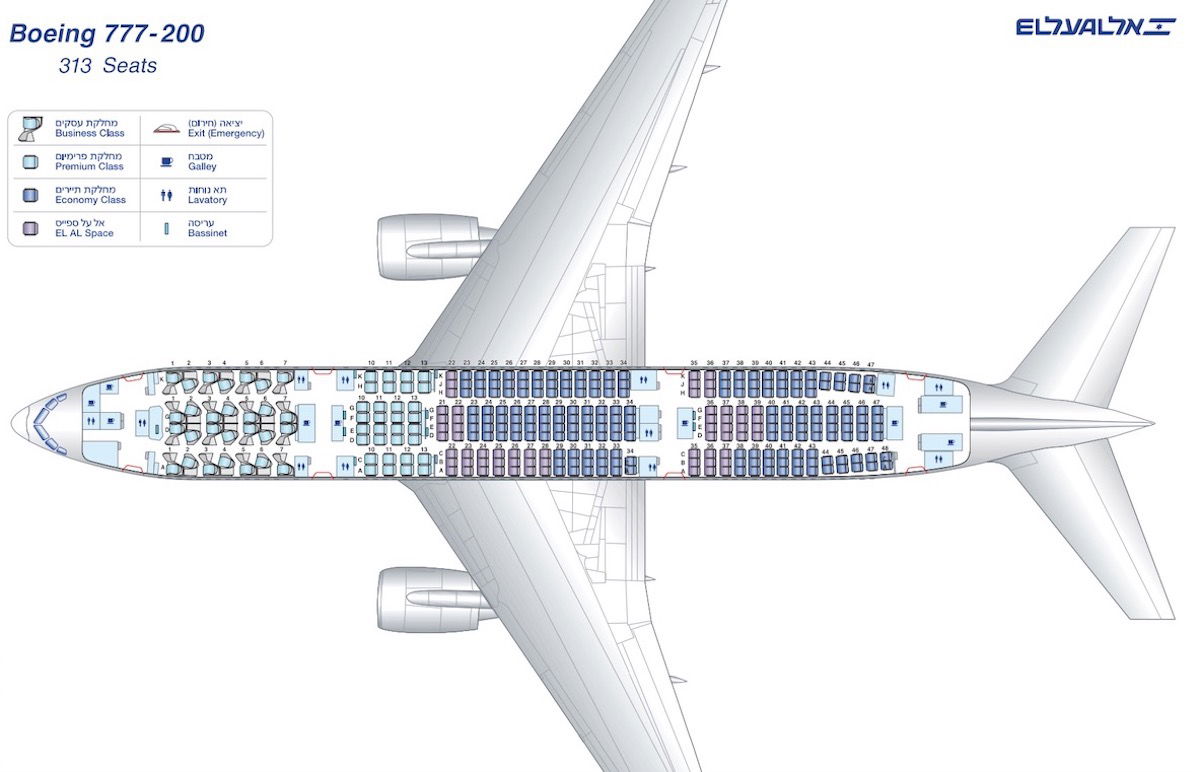 Bottom line
EL AL's Boeing 777s are finally getting a refresh, bringing them more in line with the carrier's Boeing 787s. With this, you can expect new business class and economy class seats, and a premium economy cabin. However, we will see first class be eliminated, and we'll also see the economy cabin get tighter.
The first aircraft should be flying as of August 1, 2023. Now the big question is with what timeline other 777s will be reconfigured.
What do you make of EL AL reconfiguring 777s?