Earlier I wrote about how Serbia is vaccinating foreigners for free, which has caused a huge influx of people from neighboring countries. Well here's an interesting airline angle to that…
Albawings' charter flights to Belgrade
Albawings is an Albanian low cost carrier that operates a fleet of three Boeing 737-400s, which are an average of 30 years old. The airline ordinarily operates flights from its hub in Tirana to destinations in Italy, but yesterday the airline flew to a different destination — Serbia.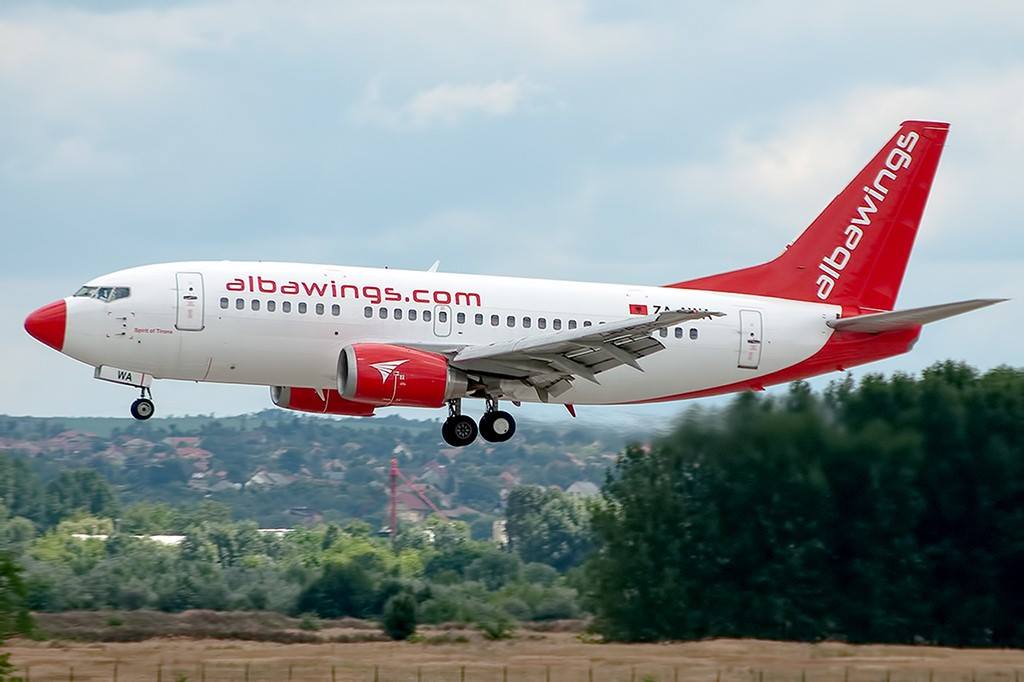 Albawings Boeing 737-400
On Saturday, March 27, 2021, Albawings operated two flights from Tirana, Albania, to Belgrade, Serbia, covering a distance of 237 miles in each direction. Both flights operated from Tirana to Belgrade in the morning, and from Belgrade to Tirana in the evening:
The plane with the registration code ZA-ALB operated in 45 minutes on the outbound and 37 minutes on the return
The plane with the registration code ZA-ALC operated in 39 minutes on the outbound and 36 minutes on the return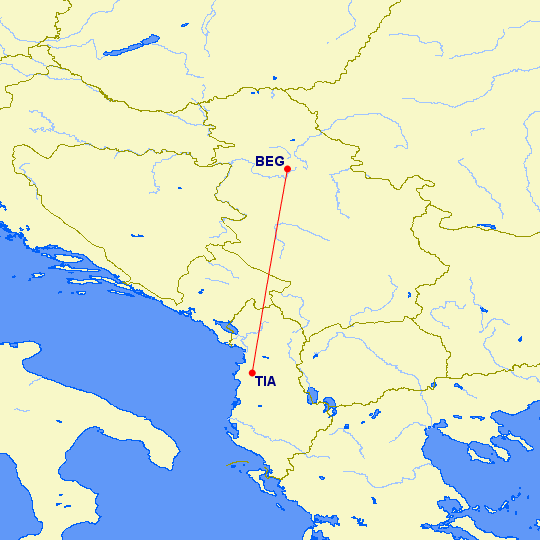 Albawings' route from Tirana to Belgrade
Albawings' third plane, with the registration code ZA-AWB, hasn't flown since March 16.
The motive for these flights seems pretty clear — this was obviously intended to get people vaccinated. That's apparent based on the flight timings, and two flights being sent to Belgrade in one day, which is a destination the airline doesn't usually fly to.
What I'm not sure of is how far in advance these flights were planned, and how exactly they were marketed. Did tickets go on sale hours in advance, was this planned further in advance, or what?
All of Albawings' staff are now vaccinated
Here's the most interesting angle to this story — not only did this flight carry some passengers who got vaccinated, but Albawings also sent all of its staff on these flights. Yesterday evening the airline took to Facebook to state that 100% of Albawings staff are now vaccinated.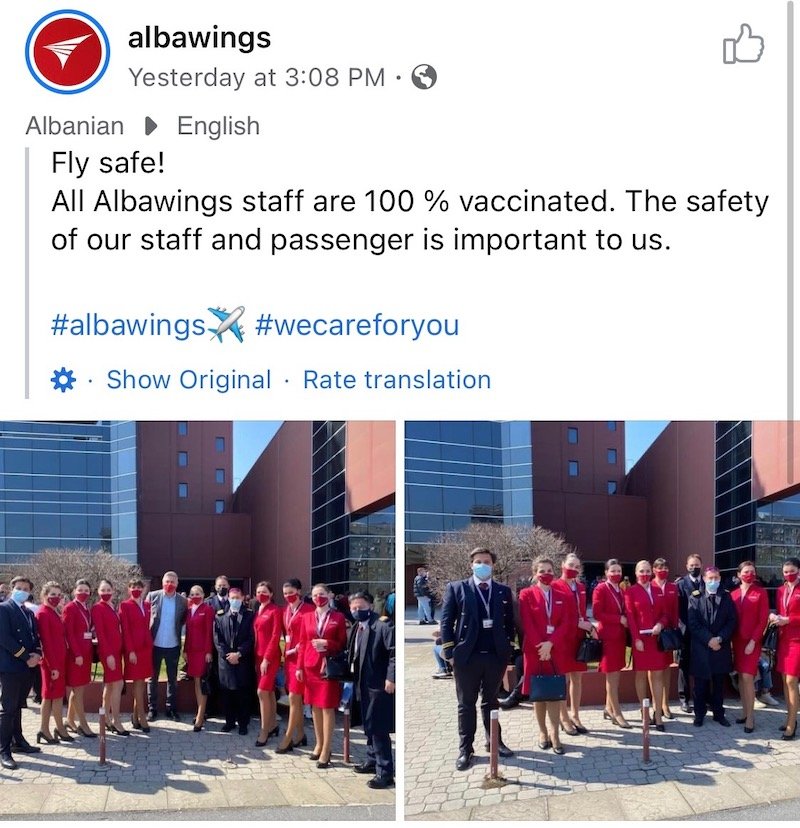 Albawings has vaccinated 100% of staff
While we've seen some other airlines — like EL AL and Etihad — achieve impressive vaccination milestones, I think Albawings deserves credit for the most creative way to have achieved full vaccination of employees.
One other interesting twist here is that in the US pilots can't operate flights for 48 hours after receiving their vaccine. In this case it seems to me like pilots operated flights shortly after getting vaccinated, given that all Albawings staff received the vaccine. I suppose it's possible that some pilots may have been vaccinated before, but I also wouldn't assume that.
Bottom line
Yesterday Albawings operated two flights from Albania to Serbia, which came as Serbia offered to vaccinate foreigners for free. Not only was the airline carrying passengers, but 100% of Albawings' staff were vaccinated as well.
Well played, Albawings…
(Tip of the hat to Nikola)