At least that's the claim by Akbar Al Baker, Qatar Airways' CEO.
It's no secret that Al Baker says some whacky things. If the whole airline CEO thing doesn't work out for him, he could star in a reality TV show.
Qatar Airways just launched flights between Doha and Los Angeles, and some interesting discussions apparently came up at the press conference in Los Angeles, which I was pointed to through John Walton at Runway Girl Network.
As I wrote about last August, Qatar Airways is in the process of increasing the number of seats they have in economy on their 777s. They're going from nine seats per row to 10 seats per row, which has more or less become the industry standard. You can hardly blame him for wanting to squeeze more seats on a plane, though there's no denying that sacrifices passenger comfort… unless you're Al Baker, in which case you do deny it. Narrower seats aren't even less comfortable… and you won't even notice… and if you do notice, it doesn't matter, because the airline is out there to make money.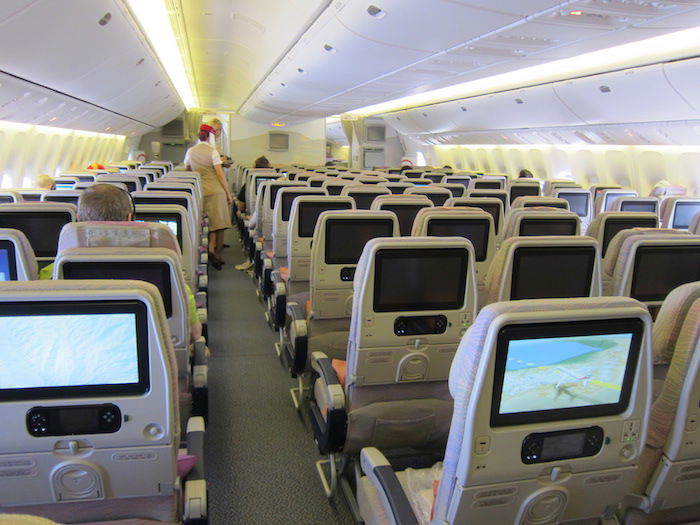 AirlineReporter asked Al Baker about squeezing more seats into the 777 at their LAX launch:
In regards to the economy seats, AirlineReporter elicited the first known comments from Al Baker regarding his airline's decision to follow many other carriers in installing 10-abreast seating on its 777s.

He replied that the carrier's own studies showed that there was a lot of wasted space on the 777, especially in the aisles, and that he would never compromise passenger comfort.
Okay, so it's one thing to say "we're making a business decision to add more seats, because passengers aren't willing to pay a premium for more spacious seats." But to claim that he would never compromise passenger comfort?
When pressed on this topic, he continued by claiming that only aviation journalists would notice the difference, and also that the airline is in the business of making money:
He claimed that a general passenger who is "not a journalist in aviation" would not notice the difference in width and comfort, but that ultimately the airline was "in the business of making money" by adding as many passengers as feasible.
Fair enough on the last part (though I'd argue they're failing miserably if that's their "goal," given that the airline is known to be losing hundreds of millions of dollars), though to claim only aviation journalists notice the difference in seat comfort is curious.
He wants to have it both ways here, because every time he is asked about adding a premium economy product, he responds that Qatar's economy product is already as good as premium economy on other airlines (which was never defensible, but is even less defensible now that the airline is switching to 10 seats per row in 777 economy).
But this raises an interesting question — does the average economy passenger notice reduced seat width/comfort? If they do, are they willing to pay a premium for more comfortable seats?
I'd argue that passengers absolutely notice, though it's only one thing which factors into the overall experience.
But most passengers aren't willing to pay a premium for more comfortable seats. Some passengers certainly are, and that's why we've seen the introduction of extra legroom seating and premium economy cabins, because there's a demand there. But most people aren't willing to pay for it.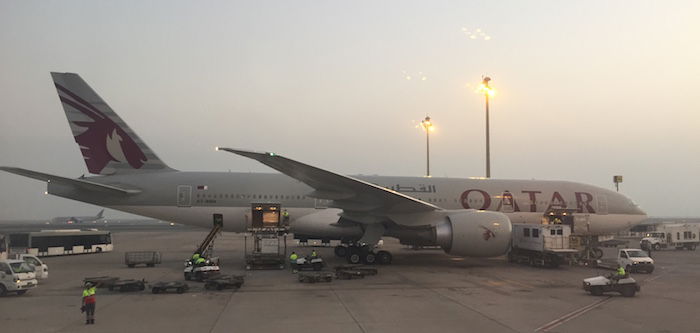 Bottom line
Al Baker has long been bashing the US airlines for providing an inferior product, and claimed they should focus on offering a better product rather than complaining. I think he realized his argument wasn't adding up, which is why he went from saying that the seat is just as comfortable, to saying that people don't notice, to saying that the airline is in the business of making money.
So if Qatar Airways is in the business of making money, does that mean Akbar Al Baker is finally conceding to Richard Anderson? Delta turned a ~$1.5 billion profit last quarter alone, so does that make Delta more successful than Qatar Airways in Al Baker's eyes? 😉
What do you think — does the average passenger notice reduced seat comfort?