There's no denying that the Gulf carriers have been cost-cutting lately, and perhaps aren't being as frivolous as they used to be. With oil revenue down, their respective governments are putting pressure on the airlines to perform better.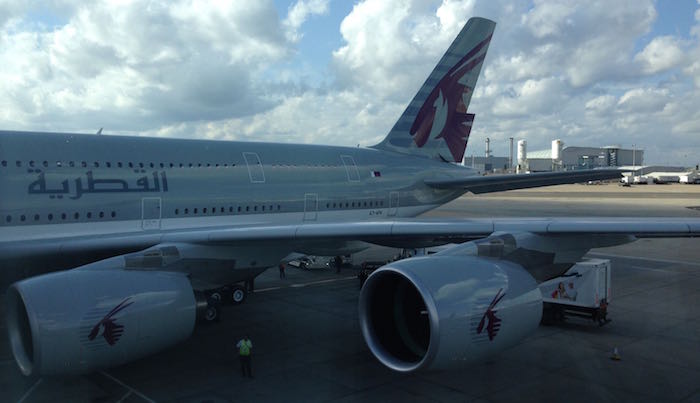 Since the Gulf airlines and airports are both owned by the governments, they're in many ways interconnected financially. Earlier in the year we saw both Abu Dhabi and Dubai airports add new passenger taxes of 35AED per person. That's under $10 per person, though when you consider that Dubai Airport alone has the ability to handle up to 90 million passengers per year, we're talking about a lot of money.
Well, Doha's Hamad International Airport is joining the club and adding a new 35QAR (~10USD) per passenger tax. The tax applies for tickets booked effectively immediately, for travel as of December 1, 2016.
I guess they have to pay for that $6.8 million teddy bear somehow. 😉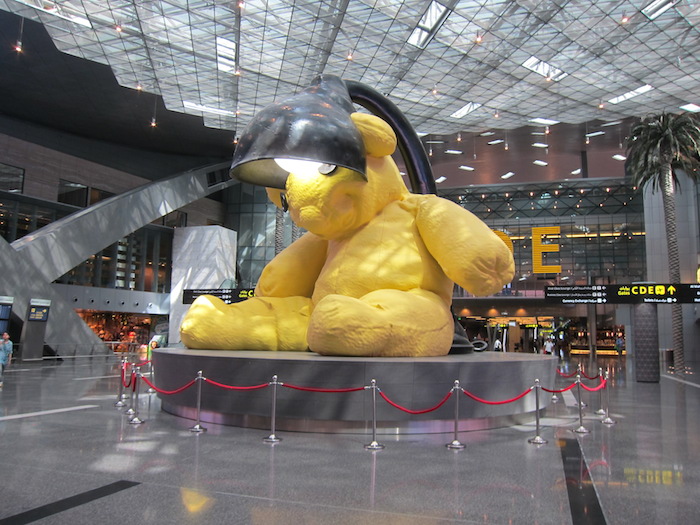 The new passenger facility departure charge will be added to your ticket cost, and will apply to both passengers originating in Doha, as well as passengers simply connecting there. The only exception are passengers who are involuntarily rerouted through Doha, passengers booked on a "direct" flight with the same flight number, and infants under two.
This is an interesting change to see, because for so long Gulf airports have intentionally been running huge losses by charging unrealistically low fees. That way the airlines can appear to be more profitable, since they're essentially paying below cost for airport services. This is something that Richard Quest brought up when Akbar Al Baker was on his program:
Indeed, the passenger charges levied by the airport don't reflect the $17 billion in capital required to build the airport. But I guess that will slowly be changing.
Bottom line
A ~$10 per person tax isn't life changing, though the trend as such is interesting. Up until now the Qatari government has been taking a loss on the airport with each passenger. While I doubt a $10 charge will truly reverse that, it's certainly a step in the direction of Gulf airports (and by connection, airlines) hoping to become profitable entities.