Historically the UAE has charged very low taxes (there's still no income tax), which is part of their growth plan. For them it's an investment in the future, as the goal is to make it attractive for people to visit the UAE, in hopes of the country having a future after the oil dries up.
That's why it's often said that many of the Gulf carriers aren't after financial profits, but rather are a mechanism by which their respective nations can build their infrastructure and establish their position in the world.
That's why it was a bit surprising when a couple of months ago it was announced that Dubai Airport would add a new passenger facilities charge of 35AED (~9.50USD). That's not a lot and pales in comparison to the UK Air Passenger Duty, but it's still an interesting departure from the UAE's former system.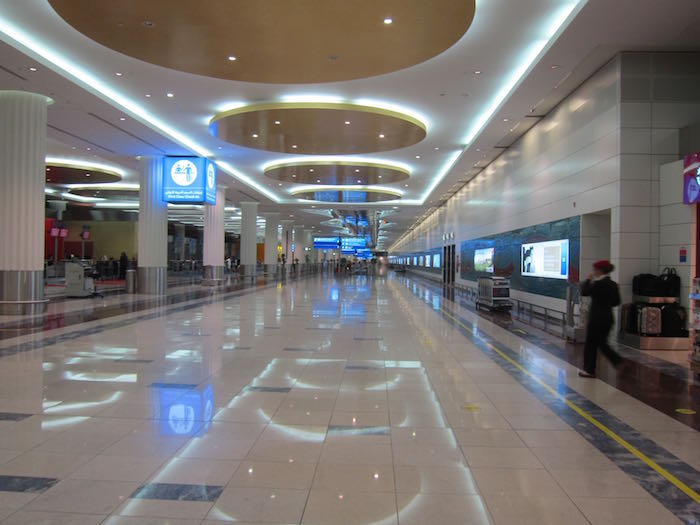 Dubai Airport
However, it's worth noting that this fee also applies to connecting passengers, and not just passengers originating in the UAE, as is the case in the UK with the APD.
Well, it looks like one of the other Emirates will be adopting Dubai's policy.
Per The National UAE, Abu Dhabi will begin charging a passenger facilities charge of 35AED for travel as of June 30, 2016. This applies to both passengers originating in the UAE, as well as those connecting from elsewhere. This is in addition to the 75AED passenger service charge which applies for passengers originating in the UAE.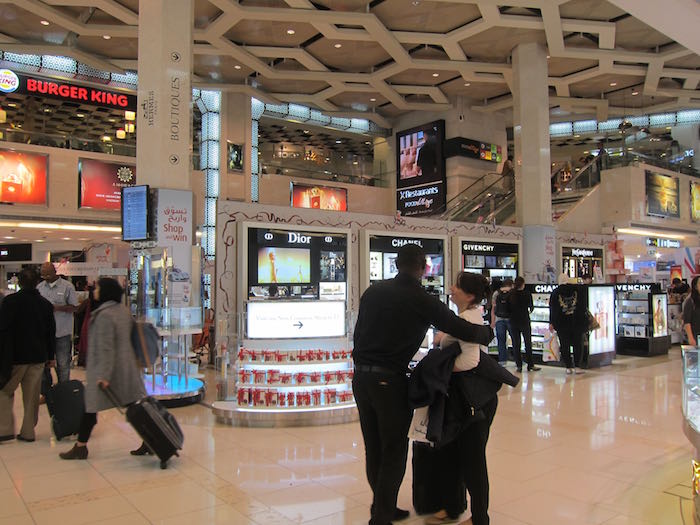 Abu Dhabi Airport
You'll see that this new charge already applies for travel as of June 30, 2016. If you choose a departure before then, you won't see the 35AED fee: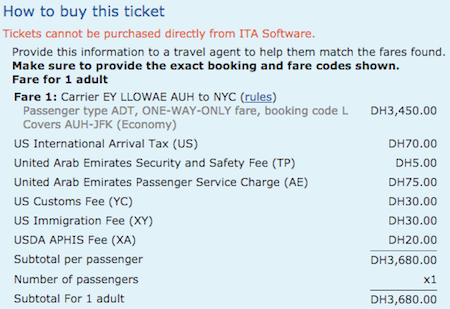 However, if you choose a flight after then, you will see the 35AED fee: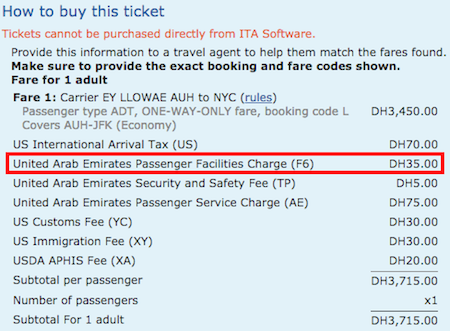 As you can see, this fee is being charged directly through airline tickets, rather than at the airport. So I assume if you have a ticket which is already booked, the airline will absorb the fee, or perhaps the government simply won't charge it.
I'd say the most interesting thing about this fee is that it applies to connecting passengers as well. Airlines are typically pretty competitive on prices in various markets, so now if Emirates/Etihad and a few other airlines have the same pre-tax fare, the fare will likely be higher on Emirates/Etihad, due to this new fee, given that passengers will be connecting through the airlines' hubs in the UAE. Studies have shown that these kinds of fees can impact passenger demand.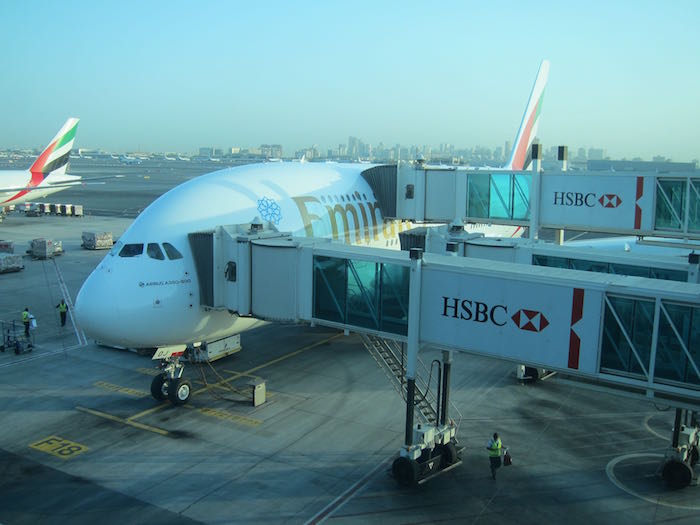 Emirates A380 in Dubai
Bottom line
This fee isn't a big deal in the grand scheme of things, though I think it's at least worth mentioning, given how these fees are being added at multiple airports in the UAE now. Clearly the UAE isn't quite in the financial position they once were, so they're trying to look at other ways to increase revenue.
Dubai Airport has the capacity to serve 90 million passengers per year, so a ~$10 per passenger fee translates to an extra ~$900 million per year. That's a lot of money.