Historically the UAE has charged very low taxes (there's still no income tax), which is part of their growth plan. For them it's an investment in the future, as the goal is to make it attractive for people to visit the UAE, in hopes of the country having a future after the oil dries up.
That's why it's often said that many of the Gulf carriers aren't after financial profits, but rather are a mechanism by which their respective nations can build their infrastructure and position in the world.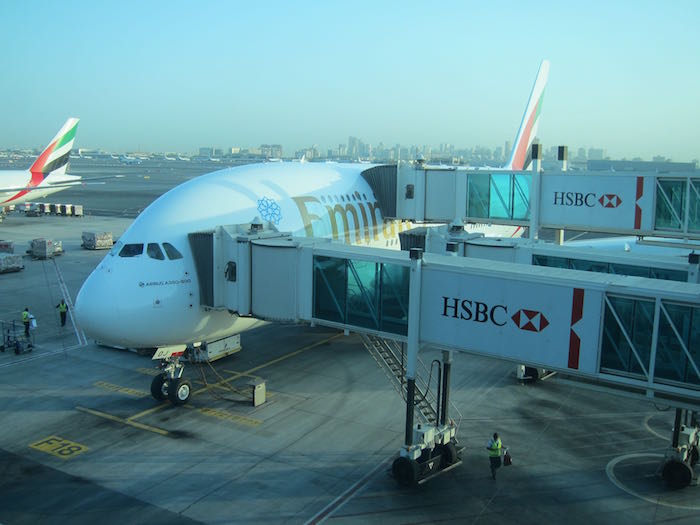 Emirates A380 at Dubai Airport
Dubai Airport has the capacity for 90 million passengers per year, so that does a lot to put Dubai on the map. Regardless of whether you're terminating your travel there or just connecting, the airlines are almost entirely to thank for making these countries as visited as they are.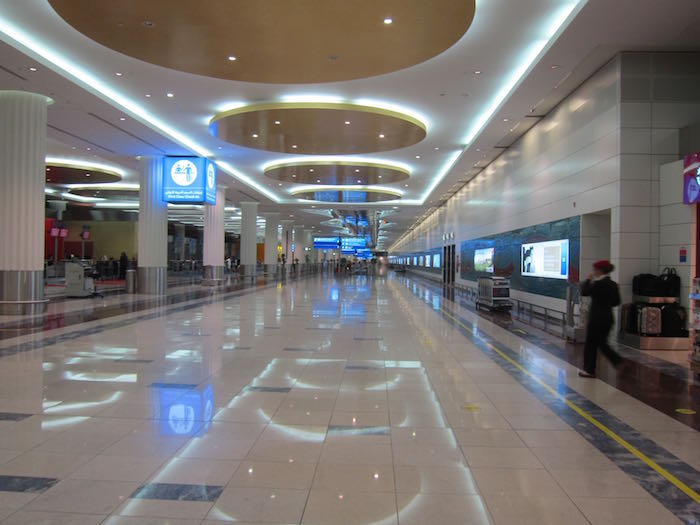 Dubai Airport
At the same time, I think it's safe to say that some of the Gulf countries are finally coming to the realization that their pockets aren't in fact bottomless. While they're still raking in the cash, with oil prices having plummeted, their margins aren't what they once were.
Dubai Airport wants to keep expanding, and now they want passengers to foot the bill directly. Passengers traveling through Dubai Airport (either connecting or originating) will have to pay a new fee of 35AED (~$9.50) for tickets booked starting June 30, 2016.
Per Arabian Business:
Dubai's Crown Prince has approved a resolution to introduce a fee of AED35 ($9.50) to be collected from passengers using the emirate's airports.

It was reported on Wednesday that Sheikh Hamdan bin Mohammed bin Rashid Al Maktoum, also chairman of the Dubai Executive Council, has approved Executive Council Resolution No (8) of 2016.

Every passenger leaving the UAE from any of Dubai's airports, including transit passengers, will be charged AED35 as a service fee for using airport facilities, news agency WAM reported.

The $1.2 billion investment aims to enhance service and boost capacity for the more than 70 international airlines that will operate from the facility.

Airlines will be tasked with collecting the fee while issuing tickets for flights departing Dubai's airports after June 30.
What's interesting is that this is the first time Dubai Airport will tax connecting passengers (at least that I can recall).
If you look at fare structures now, you'll notice that there's a $20.40 tax for passengers originating in the UAE, which is the UAE Passenger Service Charge.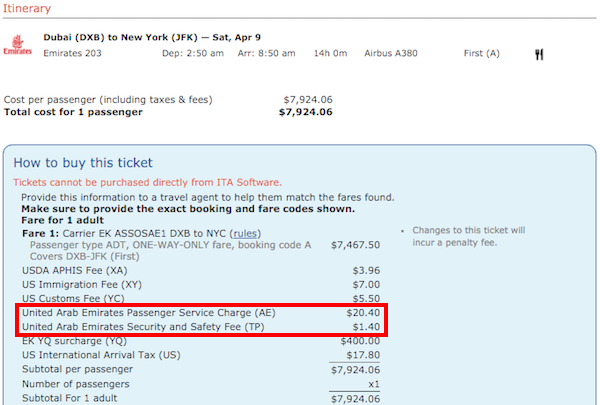 Meanwhile if you're just connecting, there's no such charge.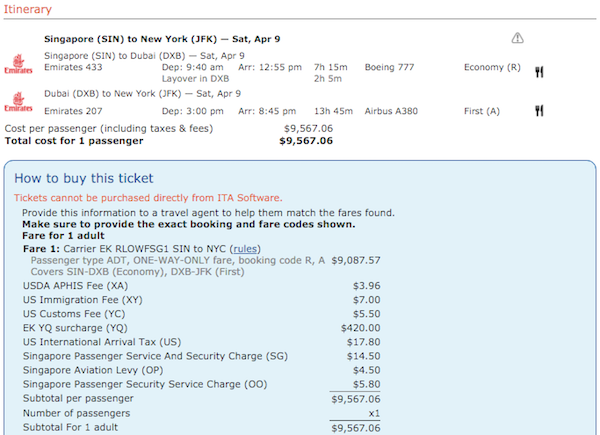 There's a good reason it has been this way, and that's to penalize foreign carriers. A vast majority of passengers flying to/from Dubai on Emirates are connecting, while a majority of passengers flying to/from Dubai on foreign carriers are terminating their travels there. So it has been this way so that the government can charge foreign carriers while largely exempting Emirates.
Bottom line
The 35AED fee ultimately isn't unreasonable, and pales in comparison to the likes of the UK Air Passenger Duty, which can be $200+ for a one-way ticket.
However, it represents an interesting development for a country which has up until now done everything they can to transport passengers through the UAE, even if it comes as a loss. Because that's their plan for putting their country on the map.
Tough times in the Gulf!