While politicking by airlines is nothing new, usually they're at least somewhat subtle with how they go about it. In other words, if they're lobbying for something which will harm consumers, they'll at least pretend they're not being completely selfish.
Well, not Delta. Delta wants to block other airlines from growing at Tokyo Haneda Airport, since it doesn't suit their business model. And they're threatening to cut service from Minneapolis to Tokyo Narita (along with other routes) as a result.
The history of Tokyo Haneda vs. Tokyo Narita
I won't get too deep into this, since it's really just tangential. But historically Narita Airport has been the major international airport serving the Tokyo area, while Haneda Airport has served domestic routes. Haneda Airport is significantly more convenient if you're visiting Tokyo, since it's closer to the city. Narita, on the other hand, can be a 75-90 minute bus ride, depending on which part of the city you're staying in.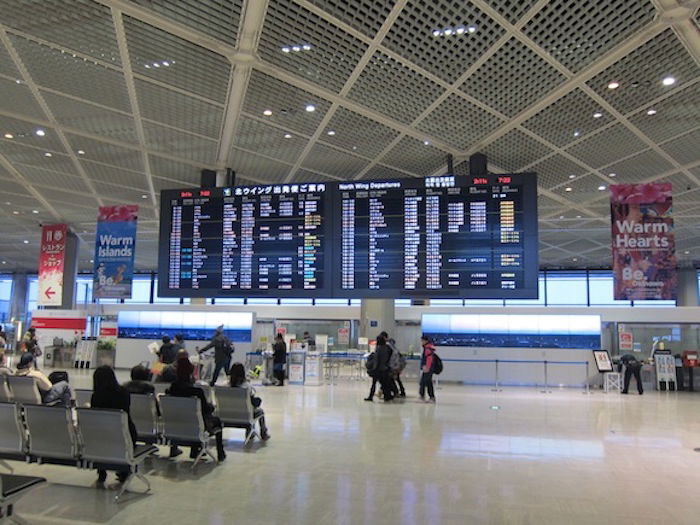 Narita Airport
A few years back Haneda Airport was "opened up" a bit, where they began to allow some longhaul flights to take off and land there. There were two catches:
Tokyo Haneda is heavily slot restricted, meaning only a very limited number of longhaul flights can operate out of there
Longhaul flights can only operate during off-peak times, mostly in the middle of the night
Airlines have fought tooth-and-nail for the slots at this airport, despite the undesirable slot times. Most recently the battle was between American and Delta, as American claimed that Delta wasn't using one of their Tokyo Haneda slots correctly. Delta ended up giving up the slot, allowing American to launch a flight between Los Angeles and Tokyo Haneda.

Now authorities are trying to open Tokyo Haneda up for longhaul flying. They are considering allowing some airlines to operate longhaul flights out of Haneda during daytime hours, rather than only in the middle of the night. That would be huge, because for many people the arrival and departure times at Haneda Airport still make Narita Airport the better option (for example, public transportation isn't even available during the hours many longhaul flights operate out of Haneda).
Objectively, Tokyo Haneda being opened up to daytime flights would be great news. US and Japanese airlines could fly between longhaul destinations and Tokyo Haneda at more reasonable times.
That's a win-win, right? Not according to Delta.
Why Delta is trying to block Tokyo Haneda's growth
Via the Minneapolis Star Tribune:
The proposed expansion, Hirst said at a meeting of the Metropolitan Airports Commission, would favor Delta rivals United Airlines and American Airlines, chiefly because they have partnerships with Japan's two major airlines. Delta's effort to develop a partnership with a smaller Japanese airline hasn't succeeded.

If the expansion of Tokyo's Haneda airport goes through, Delta would likely lose many Tokyo passengers to other carriers, making Narita unprofitable for the Atlanta-based airline, Hirst said. "It's not just parochial for Delta," he said. "It [affects] every point on the map that comes into and out of Narita."

He urged the commission to apply swift and aggressive pressure to the Minnesota congressional delegation and the U.S. Department of Transportation before the two governments meet again Feb. 9.
The issue here is that American and United partner with JAL and ANA, respectively, and therefore would have lots of connection opportunities out of Tokyo Haneda. Meanwhile the same isn't true for Delta, which has their own mini-hub in Tokyo Narita, as they connect to several other points in Asia from there. But they don't have the same potential for connections out of Tokyo Haneda.
Basically they realize they'd be at a disadvantage, given that they couldn't move their entire operation to Tokyo Haneda, and therefore their service out of Tokyo Narita would be less appealing to consumers.
And that's why Delta is claiming that they may be "forced" to cancel its daily flights to Tokyo:
Minnesota's only nonstop flight to Asia could end soon, a Delta Air Lines executive warned Tuesday, a move that would make travel to the world's fastest-growing region more difficult for business travelers and vacationers.

Delta may be forced to cancel its daily flight from Minneapolis-St. Paul International Airport to Tokyo, which was started by Northwest Orient in 1947 and was the nation's first commercial air service to Japan, Ben Hirst, Delta's special counsel, told airport administrators.
Bottom line
Delta is very clearly going against the best interest of consumers here. The funny thing is that they gladly fought to have the right to fly to Tokyo Haneda in the middle of the night, but now that they'd potentially have access to better slots they don't want them anymore. They wanted access to Haneda, but they didn't want well timed access to Haneda. And that's because it would benefit other airlines more than them.
In my opinion this is quite pathetic on the part of Delta. Here's an airline which made almost a $6 billion profit last year. Delta wants to win every battle, and of course I get that. Who doesn't? But they're doing so in a way where they're going against the best interests of the public and the industry as a whole in a very clear manner.
It sure seems like a stretch to suggest that they'd be "forced" to cancel some flights to Tokyo Narita if this change occurred. Would they be at a relative disadvantage compared to American and United due to pre-existing partnerships? Sure. But they're also a pretty creative airline.
What do you make of Delta's request for lawmakers to block Tokyo Haneda expansion?
(Tip of the hat to Rapid Travel Chai)