At the beginning of the year I wrote about the battle going on between Delta, American, and Hawaiian, over a slot at Tokyo's Haneda Airport.
Delta had been granted a slot to operate a Seattle to Tokyo Haneda flight, though they weren't using it within the spirit it was issued. The route had highly seasonable demand, so in winter Delta operated the flight only 11 times, which was the minimum number of frequencies required to keep the route.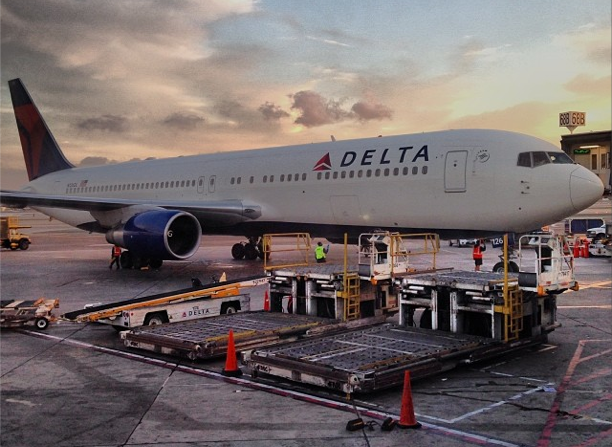 American and Hawaiian complained, and urged the DOT to take away Delta's Tokyo Haneda slot.

In late March the Department of Transportation issued their ruling regarding Delta's Tokyo Haneda slot. They said that Delta could keep their Seattle to Tokyo Haneda slot, though only if they operated it daily on a year-round basis. They added a further clause, whereby Delta refusing to operate the flight on more than two days in a seven day period would lead to their immediate loss of route authority.
After the DOT's ruling, Delta issued a statement thanking the DOT for their ruling, and indicating that they planned to continue the service. Only Delta changed their mind a couple of months later, and conceded the slot to American, so they could operate a Los Angeles to Tokyo Haneda flight. One condition of the deal was that American had to inaugurate service within 60 days of receiving the backup authority.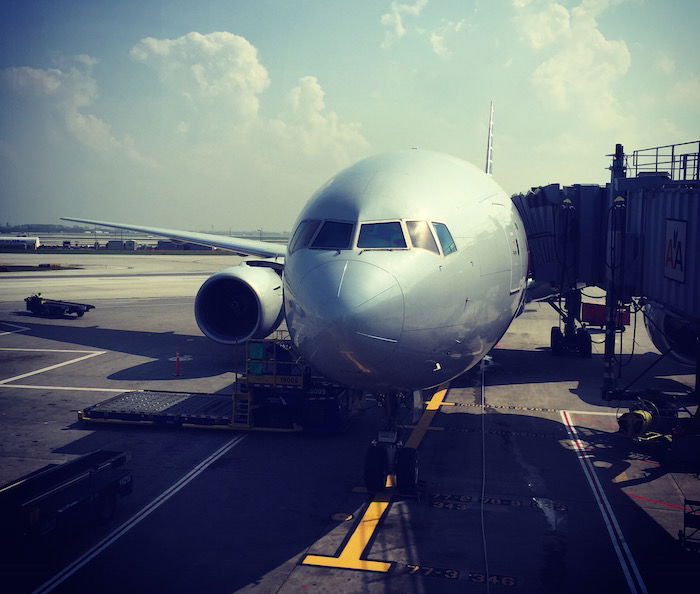 Anyway, Delta has given the Haneda slot back to the Department of Transportation for reallocation as of yesterday, October 1, 2015. And American still hasn't announced their plans to launch service to Tokyo Haneda. It's hardly surprising, but yesterday Delta petitioned the Department of Transportation to take the Haneda slot away from American:
Delta Air Lines Inc. hereby Moves the Department to revoke the backup authority granted to American Airlines Inc. by Order 2015-6-14 to provide Los Angeles-Haneda service. American promised to inaugurate Los Angeles-Haneda service within 60 days of receiving backup authority. Yet, despite being on notice since June 17, 2015 that the slots at issue would be available on October 1, American has failed to file any schedules or make available for sale any Los Angeles-Haneda flights. American apparently has no intention of inaugurating the service as promised. Accordingly, the slots should be removed from American, returned to the unallocated pool, and made available to other interested carriers.

When the Department awarded American backup authority it said: "American has stated that it supports the Department's backup selection, and stands ready to meet the Department's accelerated 60-day startup condition. . . . American states that it would be prepared to implement daily Los-Angeles Haneda service promptly, within 60 days of its backup award being activated, a factor that takes on additional weight in the context of awarding backup authority. Moreover, after receiving notification that the slots would be available on October 1, American again reconfirmed by letter to the Department dated June 19, 2015 that "American will meet the 60-day startup condition set by the Department in the Final Order. We will provide additional details of the Los Angeles-Haneda service to the Department in the coming weeks."

These actions are not consistent with a carrier that intends to launch a new long-haul service within 60 days. As such, American has violated the conditions of its backup award and should not be allowed to retain the authority when there are other carriers willing to use it.

Delta reluctantly returned slots that it previously held for Seattle-Haneda service because Delta could not reasonably comply with the unusually strict operating terms and conditions imposed by Order 2015-6-14. American's backup award, as detailed above, was expressly conditioned on its ability to meet the Department's accelerated 60-day startup condition. Given the strict conditions imposed on Delta, it would be unfair, arbitrary and capricious to allow American to violate the terms of its backup award and retain slots for Los Angeles-Haneda service that it has no intention of operating within the next 60 days. The slots should be immediately returned to the unallocated pool forthwith.
It's an interesting situation, since on the surface Delta has a valid point. At the same time, I highly doubt American is intentionally delaying their Haneda launch, given the drama they went through to take the route over from Delta. It sure seems like there's probably more to this, like American having issues securing landing slot times at Haneda Airport.
It'll be interesting to see what happens here. But goodness, this sure is a lot of drama over an airport which no US airlines seems to be doing all that well at. It's basically just a pissing match at this point, whereby airlines just don't want other airlines to have the rights to operate the route. Before we know it, Southwest might just be granted the Haneda slot. 😉
What do you think? Is American intentionally squatting on the route after all the drama, or are they just struggling with securing the landing slots they need at the airport?