For a couple of years now, Alaska and Delta have been at war in Seattle. Historically Alaska is Seattle's hometown airline. Then a few years back Alaska and Delta announced that they'd grow together. Delta launched a bunch of new international flights out of Seattle, with the intention of Alaska providing the regional feed for those flights.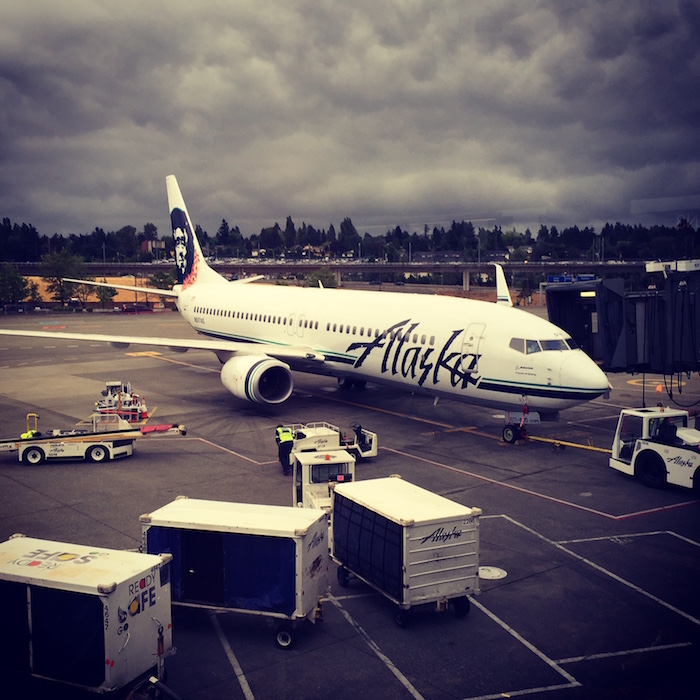 That worked great for a while, but then Delta realized that they didn't actually need Alaska to provide that regional feed, and that they could just operate those flights themselves. So they did, and they've been growing every since.
While the two airlines are still technically partners, they're enemies at the same time. Reciprocal frequent flyer benefits between the airlines have been cut, and Alaska and Delta have both offered several promotions intended to poach customers from one another.
Over the past few months it seems like their battle has become a bit less public. I suppose that's because Alaska is buying Virgin America, so they're no longer just focused on maintaining their Seattle hub, but also focused on establishing San Francisco as a hub. So I guess their priorities have just changed a bit.
Well, per No Mas Coach, Delta has a very generous offer at the moment for new SkyMiles members based in Seattle. Those members can receive:
5,000 bonus SkyMiles, plus double SkyMiles after making one roundtrip
Gold Medallion status after making two roundtrips
The basic terms of the promotion are as follows:
Only valid for those who aren't yet SkyMiles members and are based in Washington State
Registration is required by November 30, and the flights must be taken by November 30 as well; flights flown prior to enrollment don't qualify
Eligible roundtrip flights must commence in Seattle
Double miles can be earned on all roundtrip flights through November 30, 2016
The complimentary Gold Medallion status is valid through January 31, 2017
Bottom line
This is a fantastic offer — earning double miles, plus 5,000 miles after your first roundtrip, plus Gold Medallion after two roundtrip flights, is an amazing deal. Perhaps the challenge is that this is only open to those who aren't yet SkyMiles members, which I suspect narrows down the list of eligible people quite a bit. I'd also note that the status is only valid for four months at most, really, so unfortunately it's not going to be valid for well over a year.
Hopefully some of you can take advantage of this offer.