Roughly a decade ago, Delta Air Lines created a hub in Seattle, going head-to-head against Alaska Airlines. This caused quite a bit of drama, since historically the two airlines had a partnership.
With the partnership, Delta started operating long haul flights out of Seattle, and partnered with Alaska to provide domestic feed for those flights. Delta had an ulterior motive, because eventually Delta dumped Alaska, and decided to greatly expand its domestic feed there as well, going from being Alaska's best friend to being Alaska's worst enemy.
Fortunately Alaska got the last laugh here. Not only is Seattle the poorest performing hub for Delta, but it's the poorest performing hub for any major US airline. Ouch.
Delta's yields out of Seattle are not good
Enilria consistently has fascinating, data-backed airline insights, and most recently writes about the least profitable hubs for major US airlines. This is done by comparing the revenue per available seat mile, adjusted for distance flown, compared against a carrier's other routes.
That's a good metric, because after all, an airplane is a valuable asset, and you want to deploy it in the markets where you can get the most revenue per available seat.
When you crunch the numbers with that methodology, the single least profitable hub of any major US airline is Delta's hub in Seattle. Only 5% of the carrier's routes out of the airport aren't in the bottom 40% of the carrier's network in terms of revenue per available seat mile.
Apparently the hub has been performing very poorly for years now, but it seems the situation is getting even worse. A year ago, 7% of routes weren't in the bottom 40% of Delta's routes, while now that number is down to just 5%.
Enilria does add the following caveat about this math, which is important to note:
Now, to be fair, this report only uses publicly available DOT data which means it does not include international revenue, but we also don't include the international routes AND we assume the missing international connect passengers on domestic flights are contributing the same amount of prorated dollars per ticket as the domestic connect passengers on the planes (we use industry standard root of the miles proration). So it's pretty accurate.
However, the same methodology is used for all hubs. Furthermore, the fact that Delta has done very little to grow its international network out of Seattle in recent years suggests that the international network isn't exactly a roaring success either.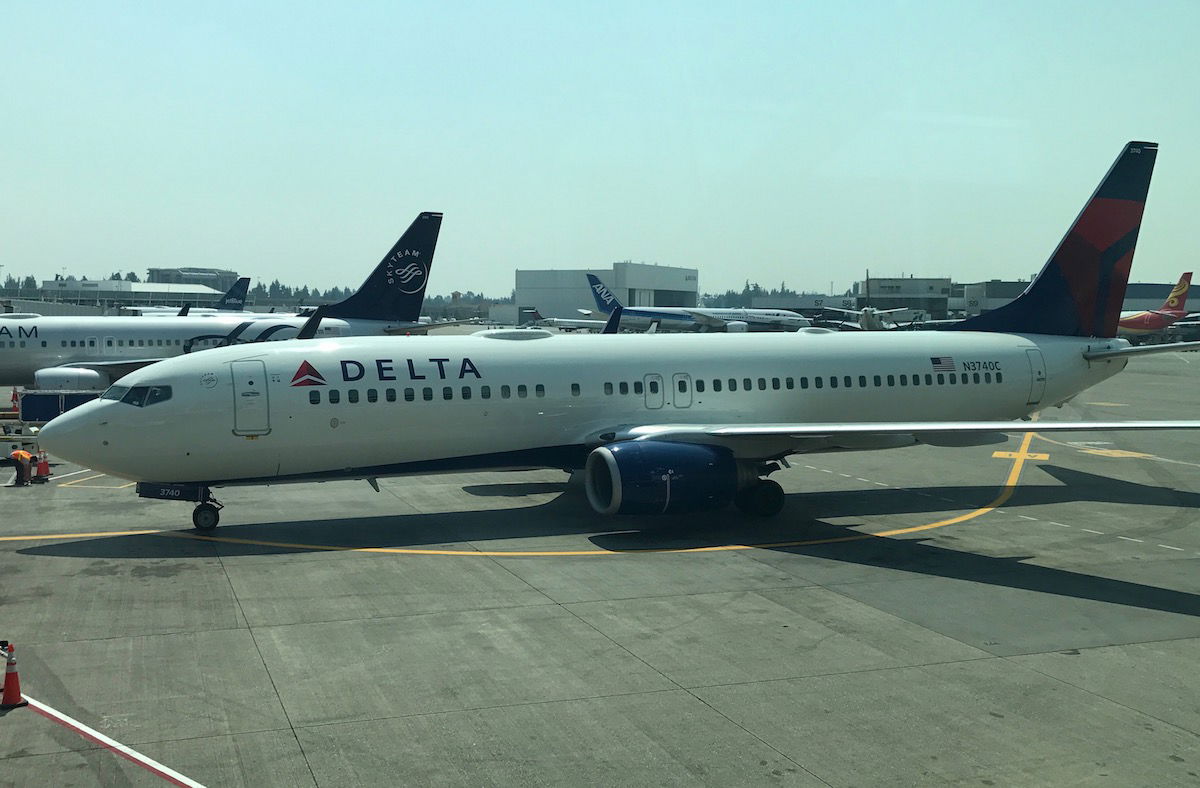 Why is Delta struggling so much in Seattle?
This raises a couple of questions — why is Seattle such a weak point in Delta's network, and why does Delta continue to maintain its presence there?
Why is the carrier struggling in Seattle? The way I see it:
Delta is most successful in markets where it has little competition, like Atlanta, Detroit, and Minneapolis, where the airline has fortress hubs, and can keep fares high; in Seattle, the airline has to compete fiercely against Alaska, and other carriers
Delta has high costs, but isn't necessarily able to command a revenue premium in a market as competitive as this
People in Seattle largely continue to be fiercely loyal to Alaska, and it's tough to take on an incumbent airline
Seattle just isn't a good connecting domestic hub, given its geography, and often the most profitable hubs are those that are heavily focused on connecting domestic traffic (like Delta's Detroit hub, American's Charlotte hub, etc.)
Seattle has seen a huge increase in air service in the past decade, both domestically and internationally, and I imagine Delta wasn't expecting that when it first set up shop there
Maybe the carrier was hoping for long term growth across the Pacific, and admittedly there have been some major setbacks for that since the start of the pandemic
If the carrier is performing poorly in Seattle, why doesn't it greatly pull back its network there?
Delta is a proud airline, and the airline seems happy maintaining a strategy, even if it's not succeeding; for better or worse, American just constantly jump out of markets if they're not succeeding (like what American is doing in Austin), and it's why the airline seems to lack a strategy at times
Strategically, Delta probably thinks it needs a strong hub on the West Coast, and a transpacific gateway; Los Angeles is a tricky airport because all of the "big three" US carriers have a sizable presence there, and no airline seems able to take a dominant position

If Delta retreats

from Seattle, the airline won't be able to get substantial gate space in the future, so I imagine the airline wants to maintain its presence to prevent other airlines from growing there (but to what end?)
The big question now is how this progresses over time. Will Delta maintain its presence in Seattle? Will the airline grow? Will it shrink?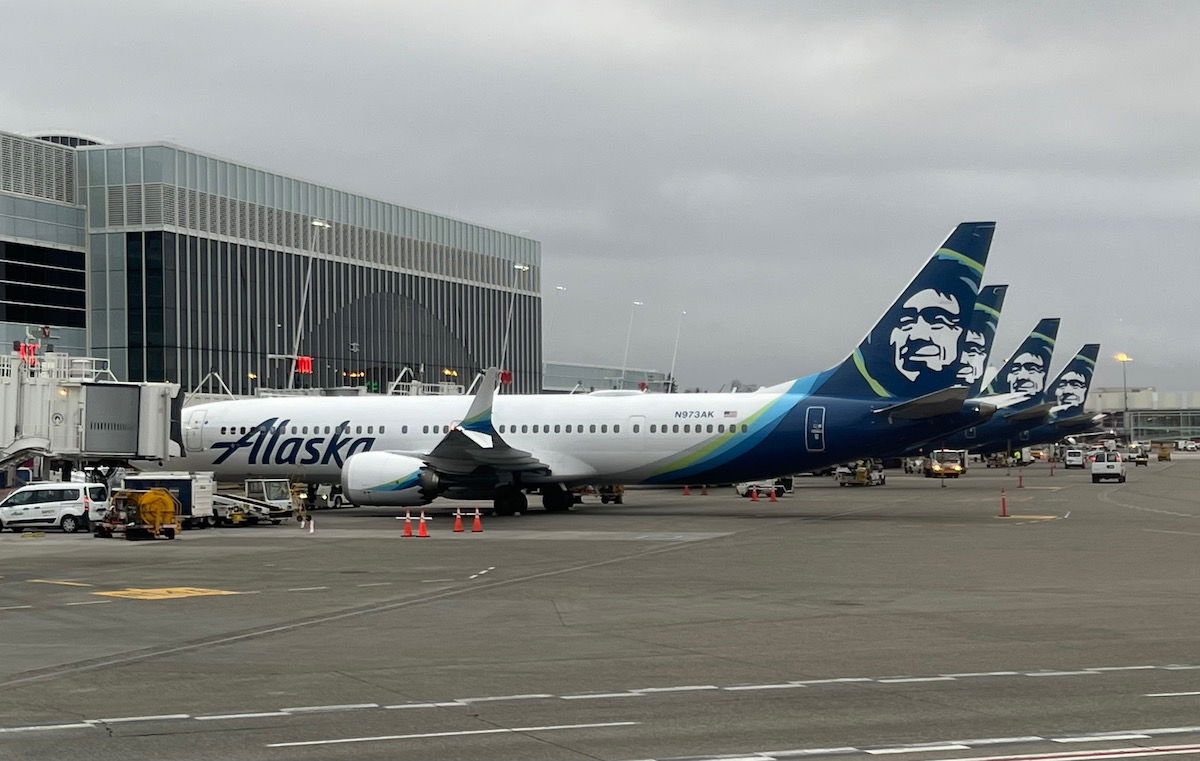 Bottom line
Seattle is Delta's least profitable domestic hub based on revenue per available seat mile, with only 5% of routes not being in the carrier's bottom 40% of routes in terms of performance. This isn't just Delta's weakest hub, but it's the weakest hub of any major US airline compared to the carrier's overall network.
It's interesting to see how Delta has basically maintained its presence in Seattle for years now, with limited adjustments. The airline isn't pulling back significantly, but also isn't growing significantly. I'm curious if Delta eventually has a strategy shift in Seattle, or just maintains the status quo.
What do you make of Delta's Seattle struggles?