Last fall, Delta introduced Premium Select on their new flagship A350 aircraft. Premium Select is Delta's new international premium economy product. American was the first global US carrier to introduce premium economy, though Delta quickly followed, and United plans on rolling it out soon as well.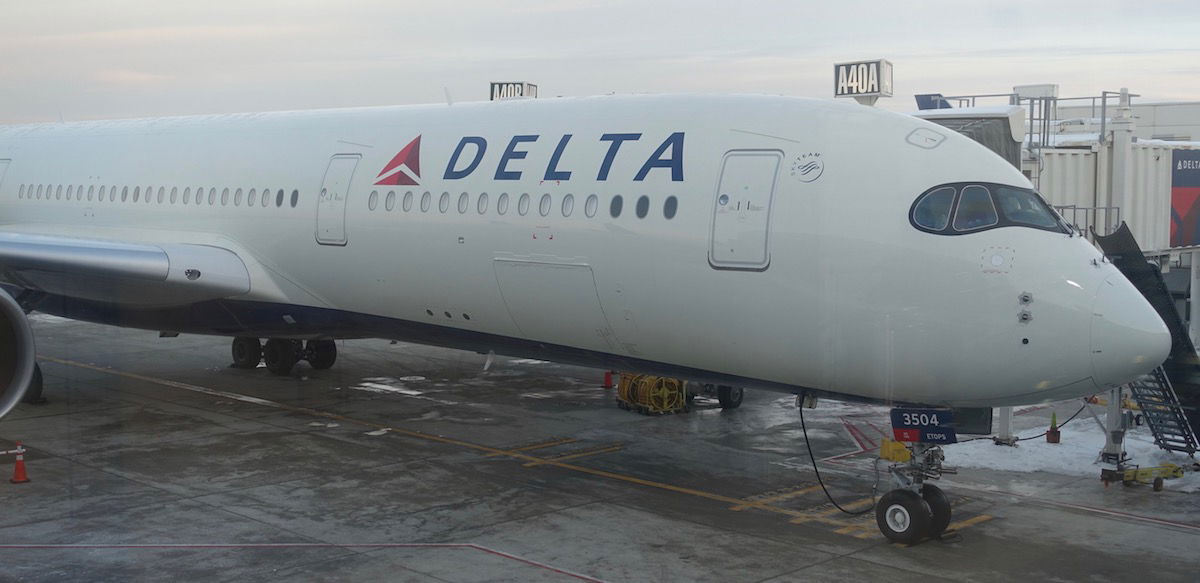 With business class getting more spacious and economy getting tighter, a large market has emerged for something in the middle, which is where premium economy comes into the picture.
All of Delta's Airbus A350s feature premium economy, and the airline is also working on reconfiguring their Boeing 777s with these seats.
When Delta first introduced Premium Select, they made an interesting decision with what they included on these tickets. Specifically, if someone had a domestic connecting flight on a Premium Select ticket, they'd be booked in first class on that flight.
For example, if you booked a Premium Select ticket from Atlanta to Beijing via Detroit, you'd be seated in first class on the flight from Atlanta to Detroit, and in Premium Select on the flight from Detroit to Beijing.
On one hand this policy was logical enough. The Premium Select seat is basically the same as the domestic first class seat, so this meant that passengers were getting nearly the same seat throughout their journey. At the same time, this isn't something their competitors offered, and we know US airlines love to do everything they can to maximize revenue and not actually differentiate the experience they offer.
So Delta has changed their policy on this. For tickets booked as of July 3, 2018, Delta customers connecting to their Premium Select longhaul flight will receive Comfort+ seat assignments on their connecting domestic segment, rather than first class seats.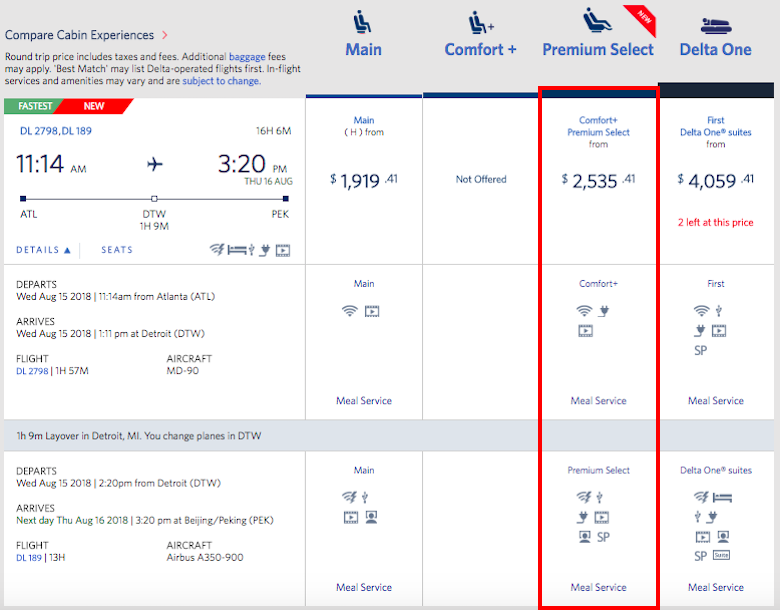 Delta says that this is "part of the continued evolution of Delta's onboard product." I guess they're suggesting that as they have more planes with Premium Select, it isn't practical to seat all of those passengers in first class on domestic connections. Or at a minimum, they're presumably not seeing a revenue premium for offering this, and therefore are eliminating it.
Delta also suggests this creates a more seamless experience, because premium economy tickets booked on partner airlines (including Air France, Alitalia, KLM, and Virgin Atlantic) don't come with first class on the domestic connections. I'm not sure I'd call that more seamless, but rather just more consistent (and consistency isn't always a good thing).
This is a disappointing development, though I'd note that Delta is still more generous than American here. If you book an American premium economy ticket, you don't even get Main Cabin Extra on the domestic connection, but rather just get a regular economy seat.
So unfortunately this does eliminate the competitive advantage that Delta had with their international premium economy.
Are you surprised to see Delta make this change?
(Tip of the hat to Rene's Points)