Delta is the US launch customer for the Airbus A220. The airline has a total of 95 of these on order, including 45 A220-100s, and 50 A220-300s. The airline already has 20 of the A220-100s in their fleet, and will start taking delivery of A220-300s starting in 2020.
Delta has taken an interesting strategy up until now — they've largely flown the A220 to hubs of other airlines. Clearly they think the plane gives them a competitive advantage, so they're anxious to fly it to markets where other airlines are strong.
For example, Dallas and Houston were among the first destinations for the planes, and they're hubs for American and United, respectively.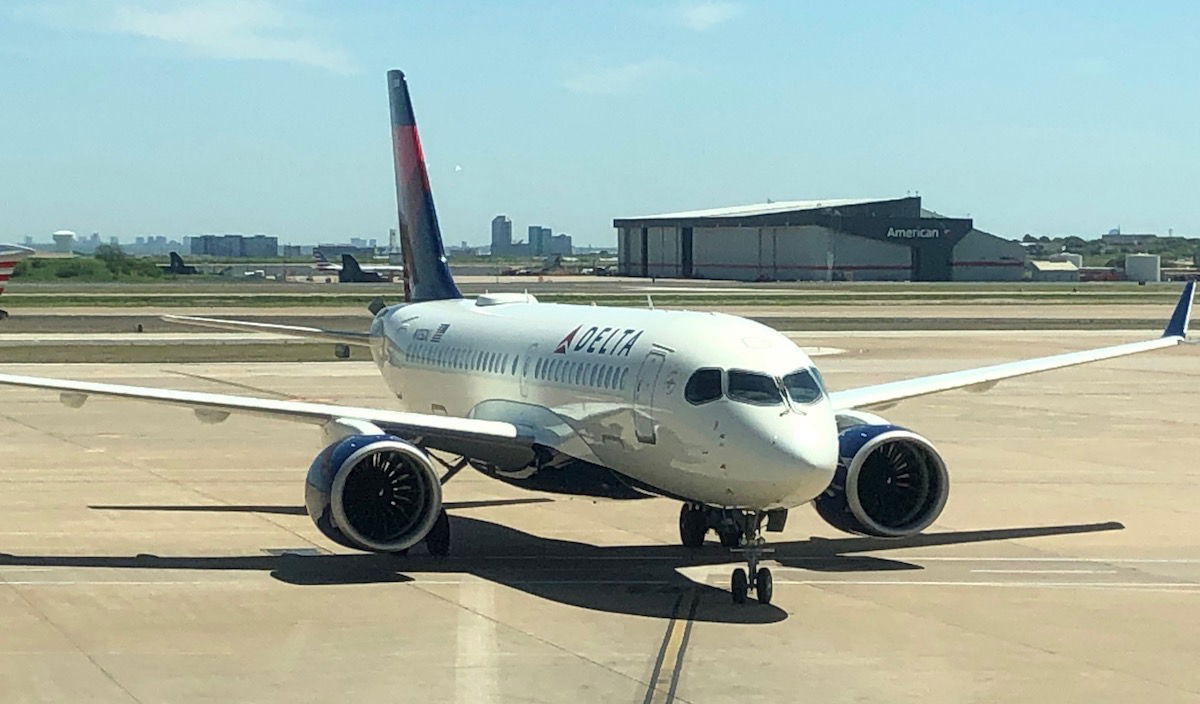 Delta schedules A220 on longest flight yet
It's interesting to note that Delta has just scheduled their longest A220 route yet. As of June 8, 2020, Delta will fly the A220-100 4x weekly between Atlanta and Seattle. The flight will operate with the following schedule:
DL704 Atlanta to Seattle departing 7:00AM arriving 9:20AM
DL570 Seattle to Atlanta departing 5:30PM arriving 1:19AM (+1 day)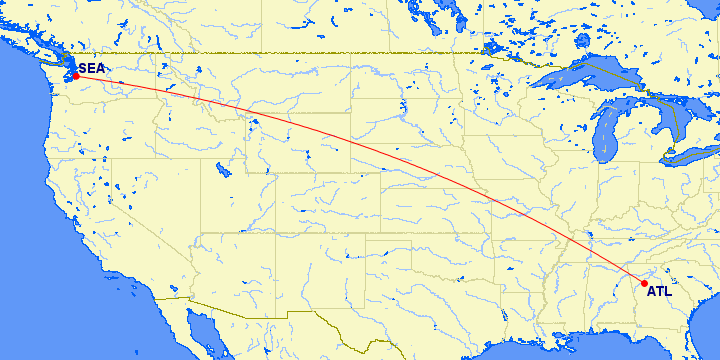 At ~2,100 miles, this is the longest A220 flight that Delta has scheduled yet. The flight is blocked at 5hr20min westbound and 4hr49min eastbound.
The westbound flight is timed so that passengers can make connections to Asia, while the eastbound flight will allow for virtually no connections, given the arrival time.
The A220 has the range of nearly 4,000 miles, so this route is well within the plane's range (obviously). While this is the longest flight that Delta has scheduled with the plane, it's not the longest A220 route in the world.
For example, airBaltic flies the A220 on the 2,700+ mile flight from Riga to Abu Dhabi seasonally.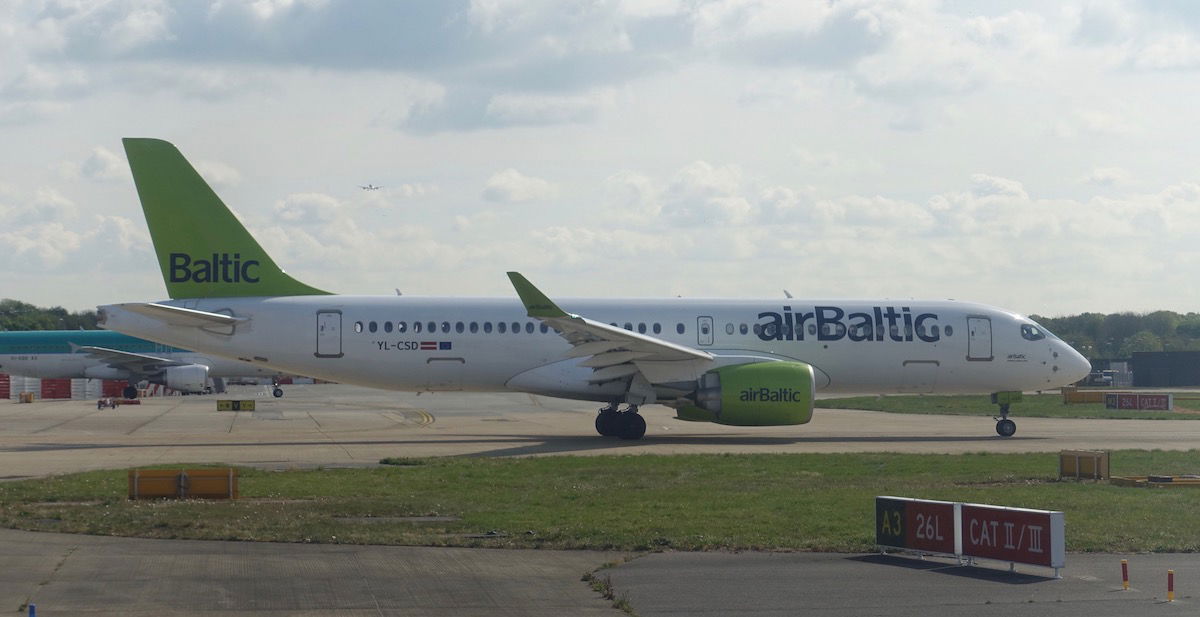 What does this mean for passengers?
There seem to be two prevailing thoughts when it comes to the A220:
This is basically a regional jet, and shouldn't be flying long routes
This is a really comfortable, innovative plane, and it should be flown as far as the range allows
I've flown Delta's A220, and found it to be quite comfortable. To me this feels much more like a mainline jet than a regional jet.
For those in economy, I'd say the A220 is better than the A320 or 737. Seats are in a 2-3 configuration and are wider, and the lavatories are also big. Like most Delta planes, this one also has personal televisions and power outlets at every seat, as well as inflight Wi-Fi.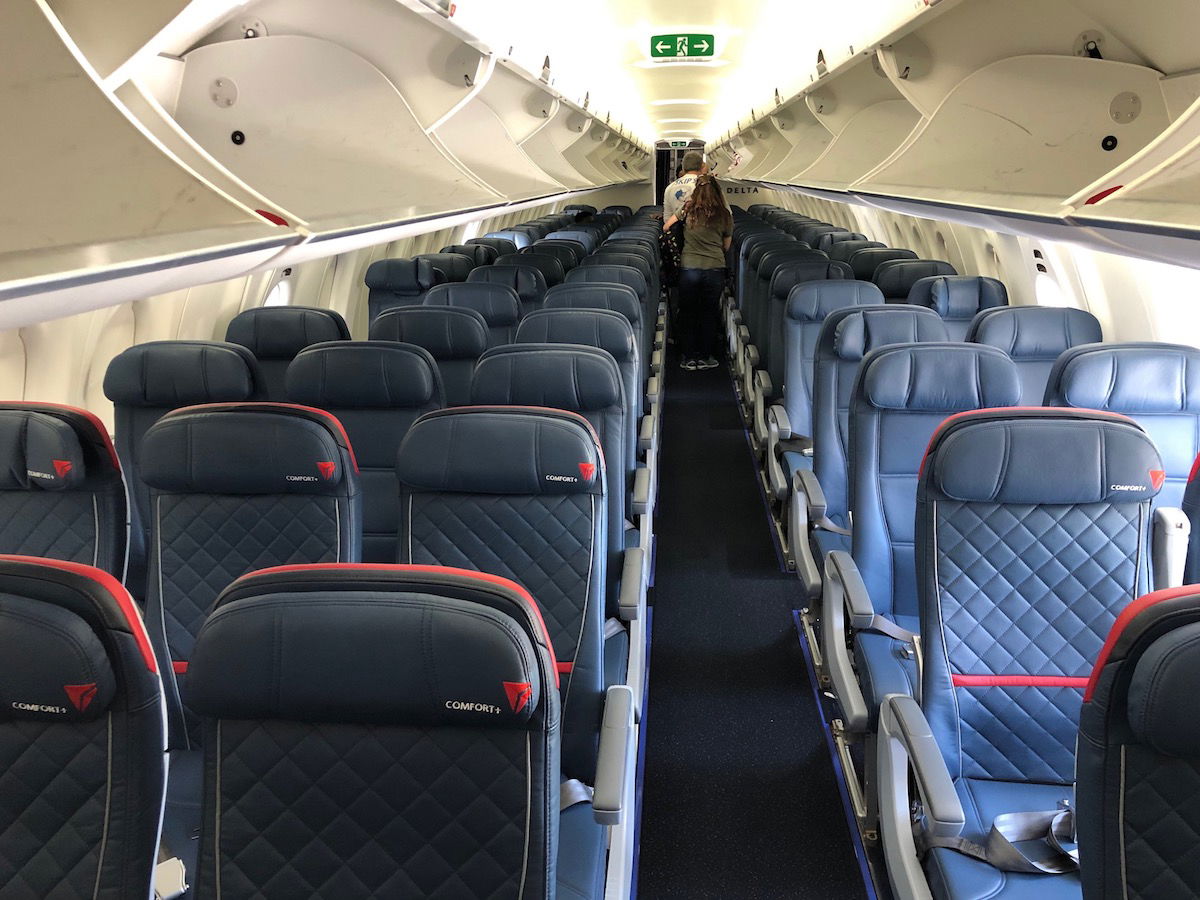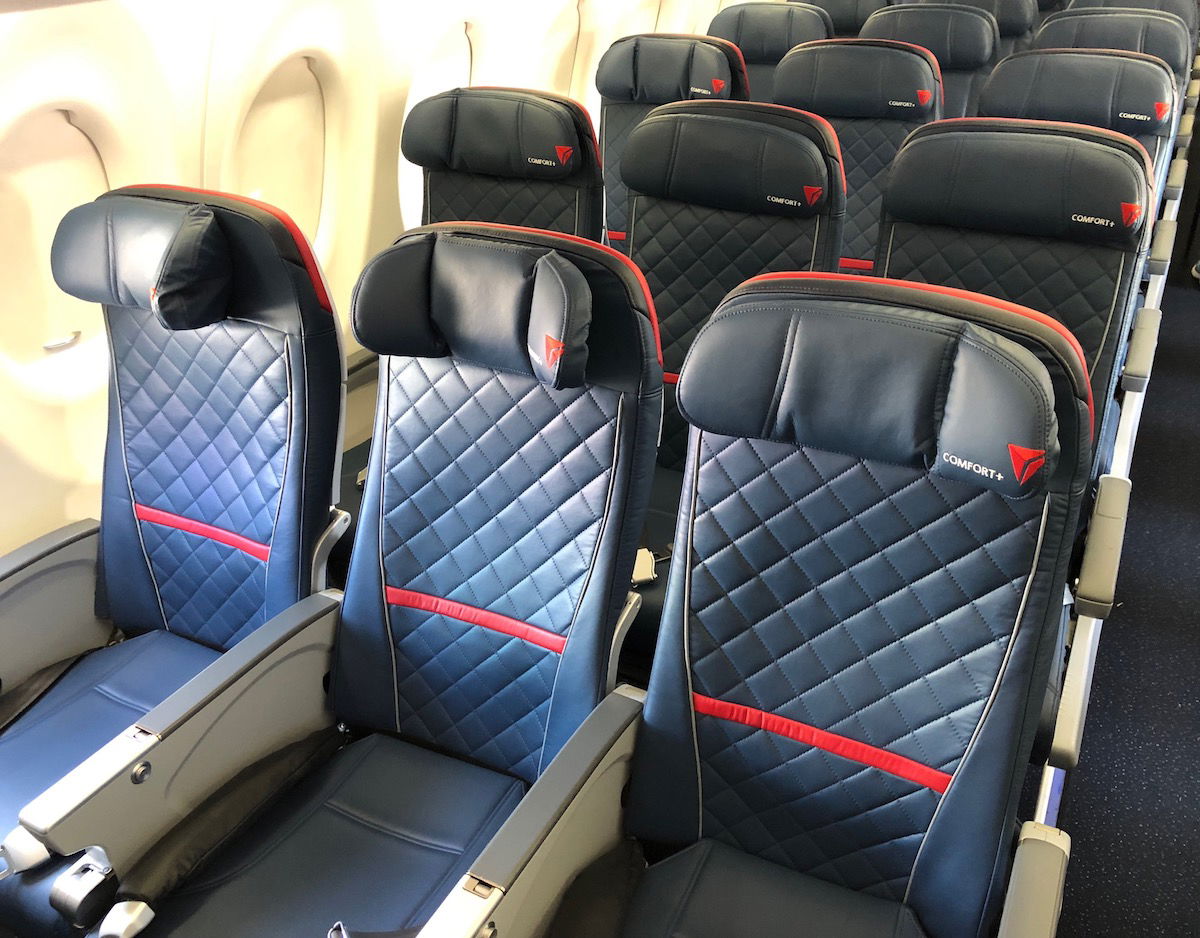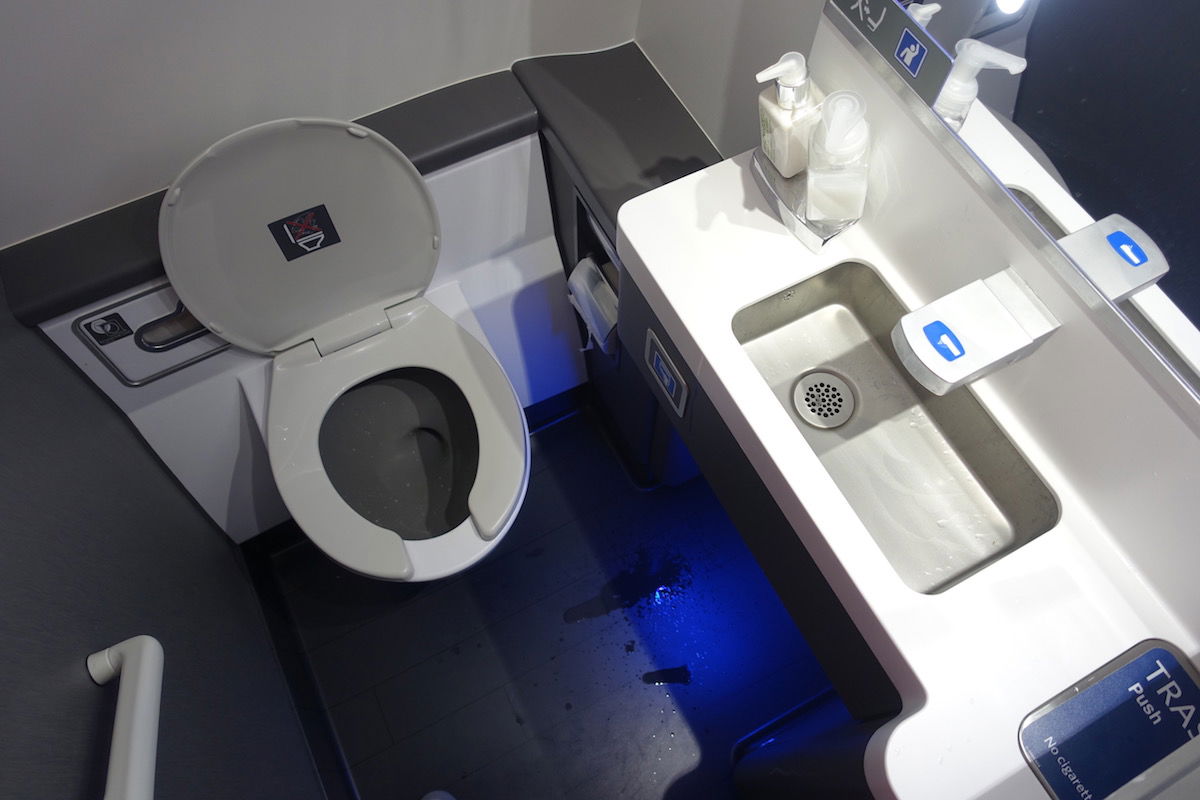 In first class the plane is perhaps a bit less comfortable. That's simply because the cabin is also in a 2-2 configuration, so the cabin isn't quite as spacious. That's because you have four seats per row in first class regardless of whether the plane has five or six seats per row in economy.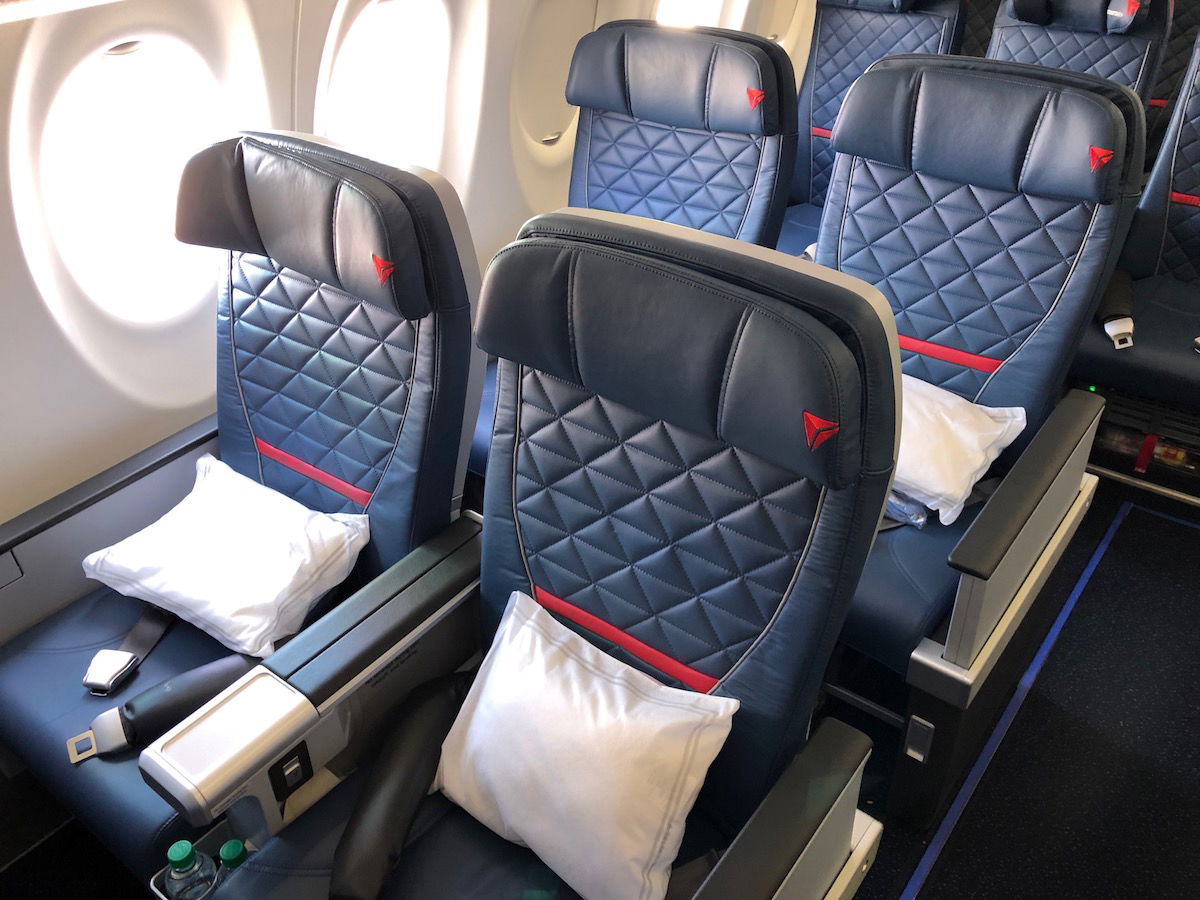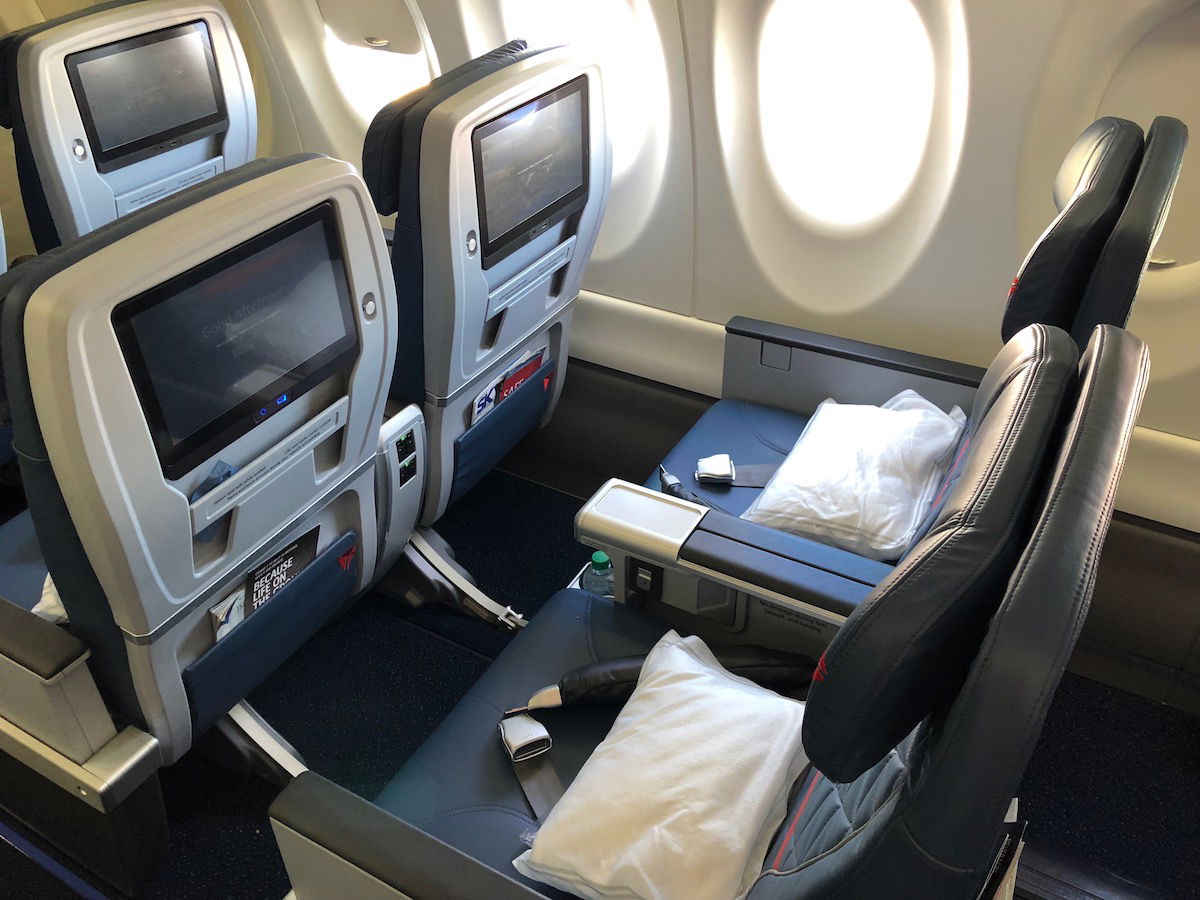 Bottom line
It's cool to see Delta expand A220 service to more routes, including hub-to-hub transcons.
In many ways this development is a non-story. To me the A220 is in every way in line with a mainline jet rather than a regional jet. For those in economy I'd say it's a more comfortable product, while for those in first class it's maybe marginally less comfortable, as the seats aren't quite as wide.
But as far as I'm concerned Delta can put these planes on any flight within range, and customers shouldn't be unhappy about it. This is different than when American started placing their 737 MAXs on routes previously operated by 757-200s, where they went from flat bed business class to a really uncomfortable product.
How do you feel about the A220 on longer routes — are you in favor, indifferent, or against it?