American has gotten quite a bit of attention for their Boeing 737 MAX 8 aircraft, which have been extremely unpopular with passengers.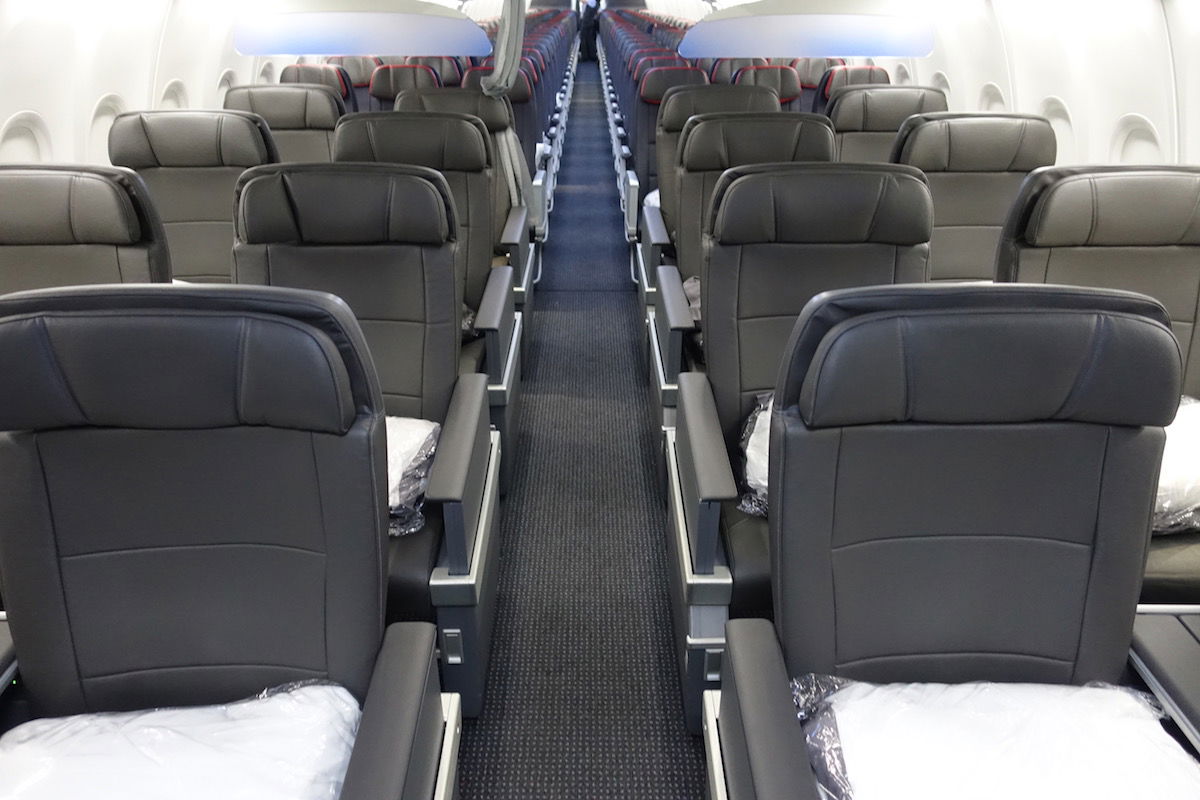 American's 737 MAX cabin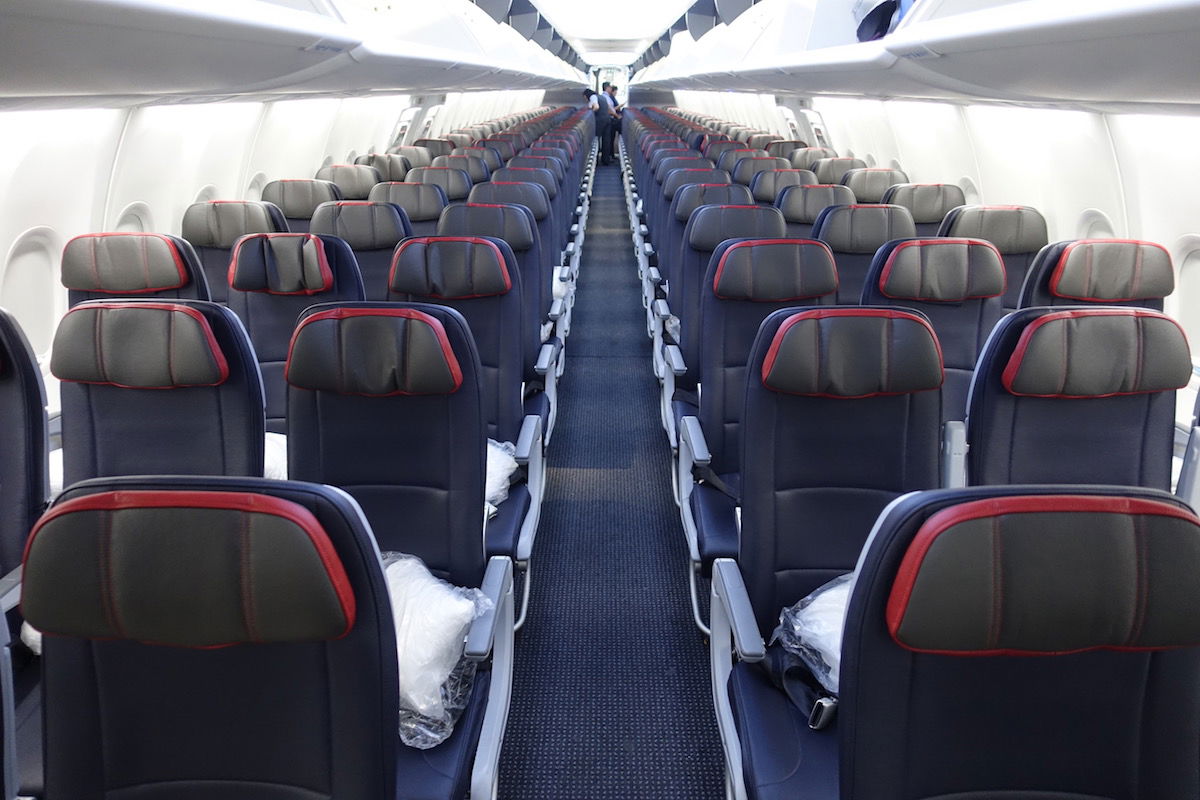 American's 737 MAX cabin
While other airlines are taking delivery of new planes with comfortable cabins and personal televisions at every seat, American's newest aircraft don't feature seatback entertainment, and feature more seats and smaller bathrooms than any of their previous planes. Even the first class seats aren't comfortable.
American has a total of 100 Boeing 737 MAX 8 aircraft on order, so we'll see these on more and more routes over time. Right now American operates these planes on some transcon flights, which is more time than I'd want to spend on one of these planes.
Well, now American has revealed their longest 737 MAX 8 route yet. And I say "revealed" rather than "announced" because they're not announcing this, for good reason (since it's a negative development), but rather they've just quietly updated the schedule.
As of May 4, 2019, American will operate the Boeing 737 MAX 8 on their route between Miami and Brasilia. This route covers a distance of ~3,600 miles, and the flight is blocked at just under eight hours in each direction. This will be American's longest 737 MAX route yet.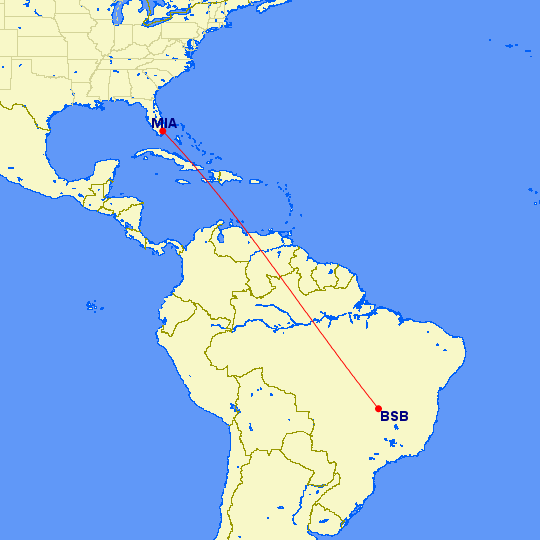 Up until now American has flown a Boeing 757-200 on the route. This plane features 16 fully flat seats in business class, so it's significantly more comfortable than the 737.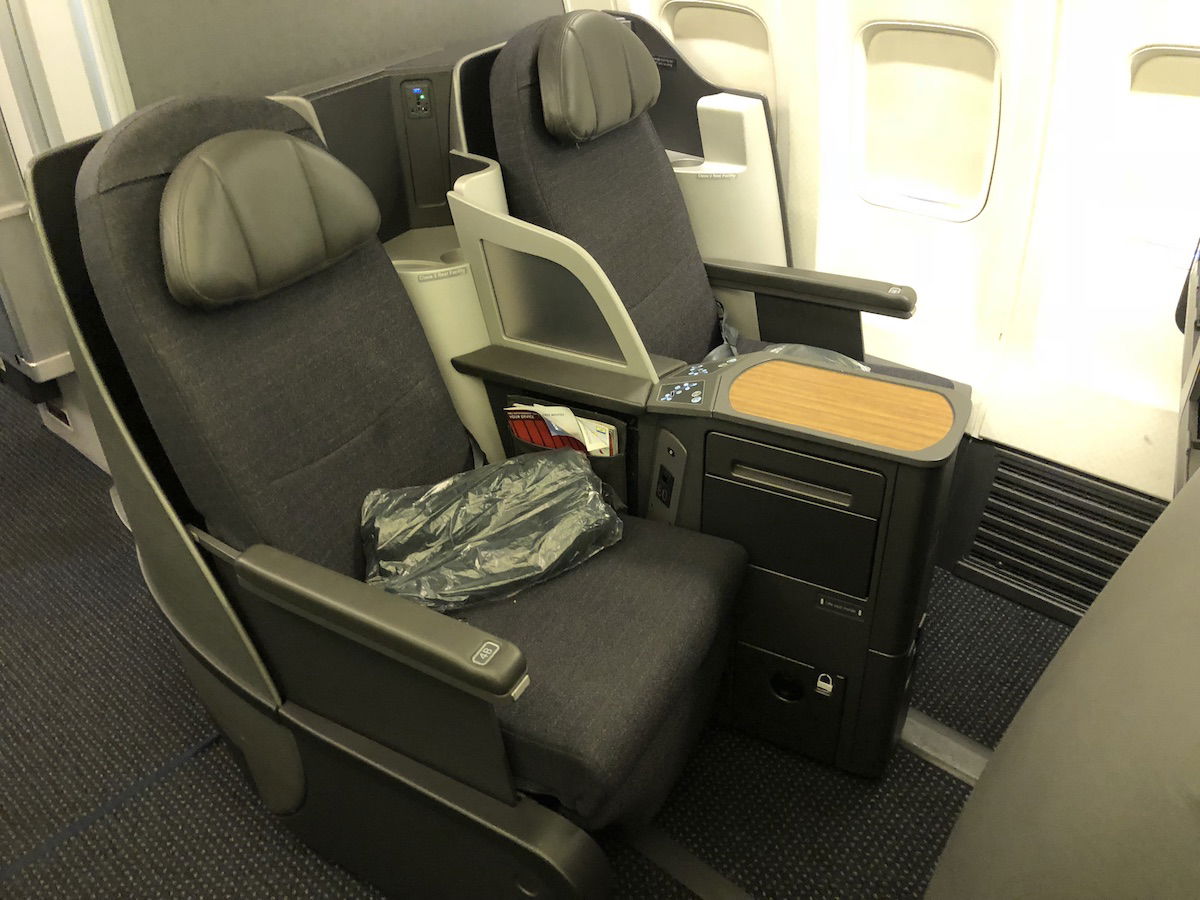 American's 757 business class
What's equally pathetic is that American will continue to sell the forward cabin on the plane as business class, rather than selling it as premium economy (which is what they should do, since the 737 MAX 8 first class seat is identical to American's premium economy seat).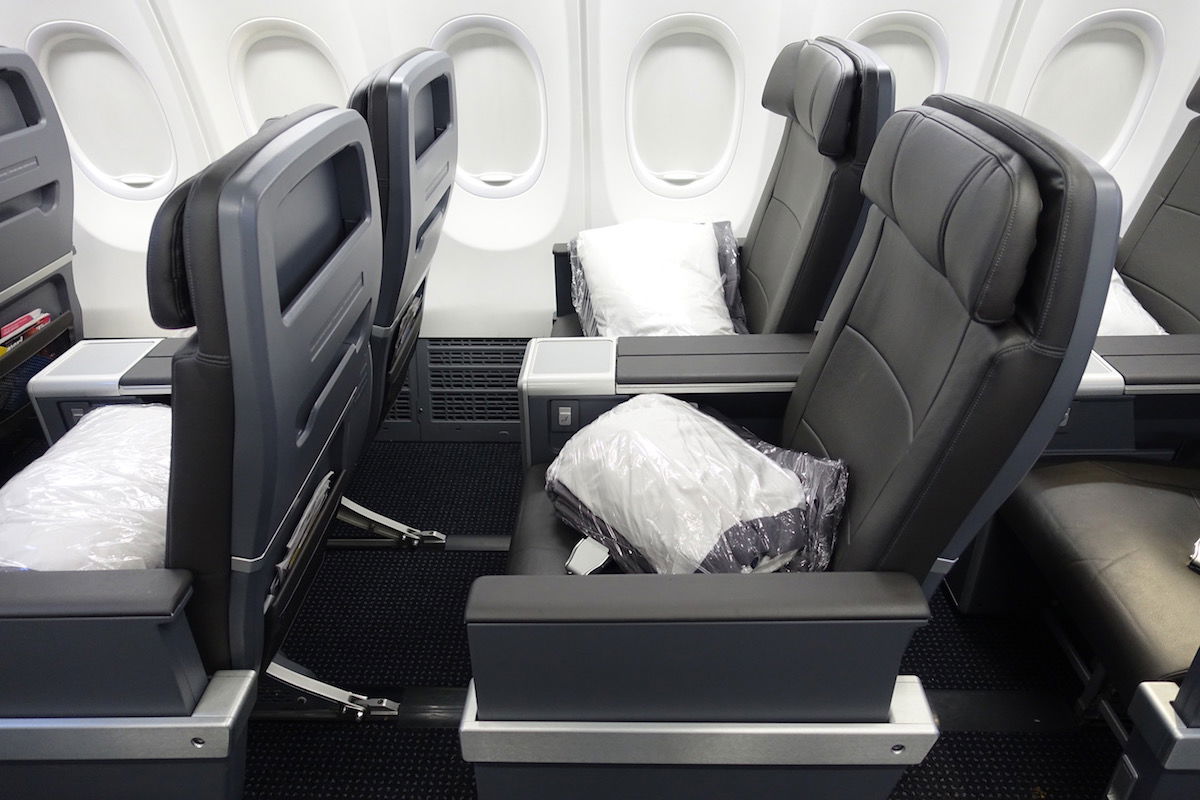 American's 737 MAX business class
Now, it's worth noting that Brazilian airline GOL also flies the Boeing 737 MAX between Miami and Brazil, so American isn't the first airline to do so. However, GOL is a low cost carrier, so in the surface that's not what American should be competing with.
Now, to be fair to American:
Smaller planes are becoming more fuel efficient and longer range, so they'll naturally operate longer routes
American is planning to phase out their 757s by 2020, and presumably that's the largest plane they can economically fly between Miami and Brasilia (or else they'd fly a bigger plane there to begin with)
So when American retires their 757s, it seems they have no choice but to fly their 737 MAX there or cancel the route
The issue is just how horribly they've decided to configure these planes. If American's intention is to use these 737s to operate international flights previously operated by 757s, then they should configure them more comfortably. Maybe they should even have a subfleet for the longer flights, with flat beds in business class.
But at a minimum, they sure as heck shouldn't sell the forward cabin on these planes as "business class," when they're really using a premium economy seat.
(Tip of the hat to Passageiro De Primeira)