Late last year Delta introduced their new business class suites on the A350. Delta became the first US global carrier to introduce business class suites with doors, which are now available on a growing number of routes. I had the chance to fly Delta's A350 between Detroit and Beijing, and had a nice flight. While not as good as Qatar Airways Qsuites, it's still one of the world's best business class seats.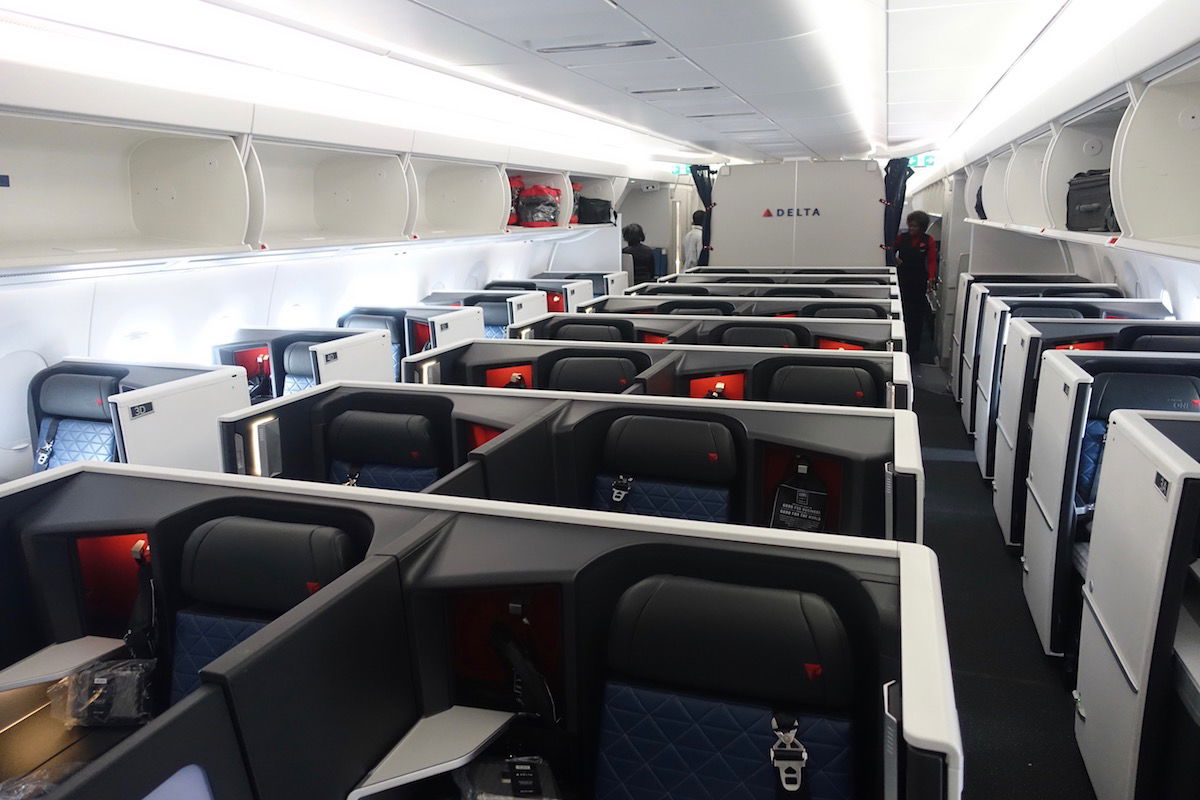 As of now Delta only has these seats on their A350s. Delta has nine A350-900s in their fleet, with a further 16 set to be delivered in the coming years. The next plane to get these new suites will be the 777-200, which Delta has eight of in their fleet. We learned about Delta's plans for these reconfigured 777s last May.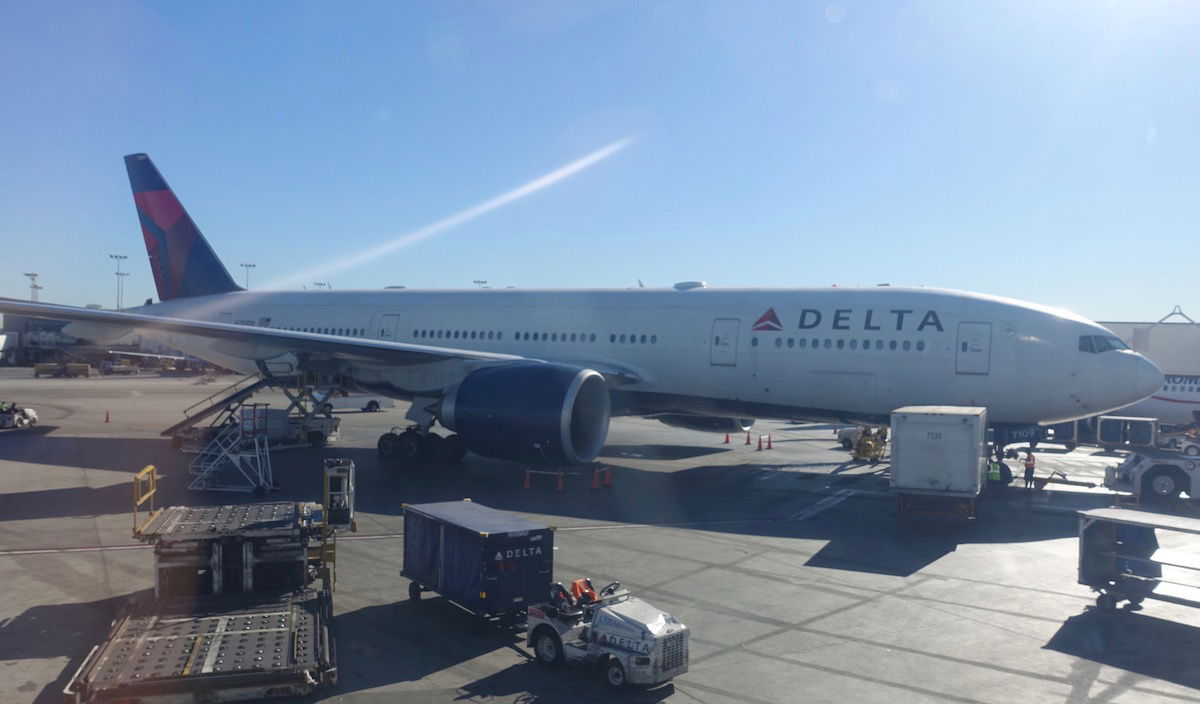 Specifically, these planes currently have the following seat counts:
37 Delta One seats
36 Comfort+ seats
218 Main Cabin seats
Once reconfigured, the planes will have the following seat counts:
28 Delta One Suites
48 Premium seats
220 Main Cabin seats
As you can see, we're seeing a significant reduction in the number of business class seats (Delta One), the introduction of a huge premium economy cabin (Premium Select), and the elimination of extra legroom economy (Comfort+). The most surprising thing about this reconfiguration is that Delta is maintaining a nine abreast configuration in economy, making them one of the few airlines where that's the case. The entire plane will have five more seats than before, though they could have easily had 25+ more seats than before.
Most airlines are squeezing as many seats into economy as they can, given that they don't see much of an ROI for a more spacious cabin, since most people are buying on price. So it's surprising to see Delta maintain a 3-3-3 configuration, especially as they're eliminating Comfort+. They could have just as easily gone 10 abreast and kept Comfort+, and probably had a greater seat count.
Anyway, we've known that Delta planned to reconfigure their 777 with the new seats this summer, and it looks like seats are now on sale for the first 777-200 with the new seats. Specifically:
Between July 2 and July 20, 2018, Delta will operate the reconfigured 777-200 on alternating days between Detroit and Beijing
As of March 31, 2019, Delta will operate the reconfigured 777-200 daily between Los Angeles and Sydney
I imagine there are other routes with the new seats that will be added between this July and next March, but it seems this is just a preliminary filing that's subject to change.
The seatmap is roughly what you'd expect. Business class consists of eight rows, and is entirely between doors one and two. That's a pretty dense configuration — airlines with reverse herringbone seats in that section can typically fit at most 28 seats in this section as well).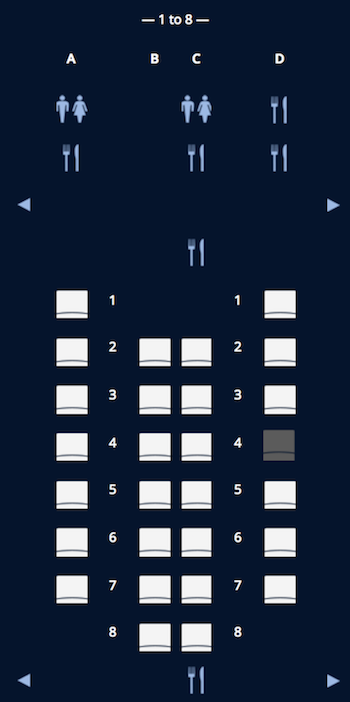 Then behind the second set of doors is Premium Select, in a 2-4-2 configuration.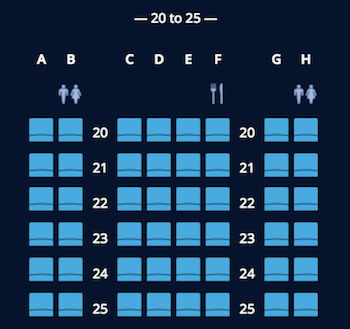 Then there's economy, in a 3-3-3 configuration.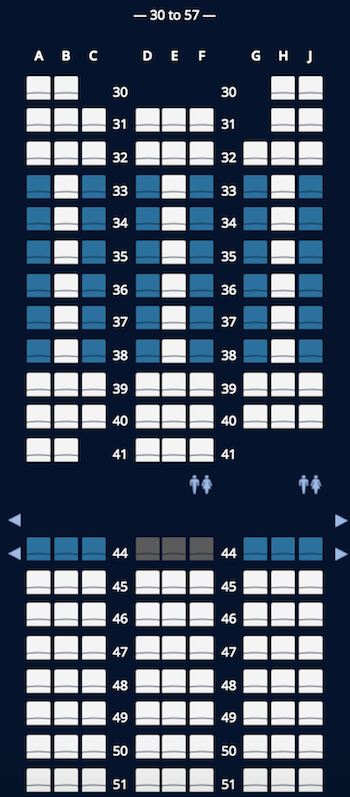 Bottom line
Over the coming months we should see Delta start to reconfigure their 777s with a new business class product and premium economy. The bad news is that the business class cabin will be smaller, which is not good for those looking to redeem miles or upgrade. The further bad news is that there's no more Comfort+, so the economy experience will be less comfortable for elite members traveling in economy.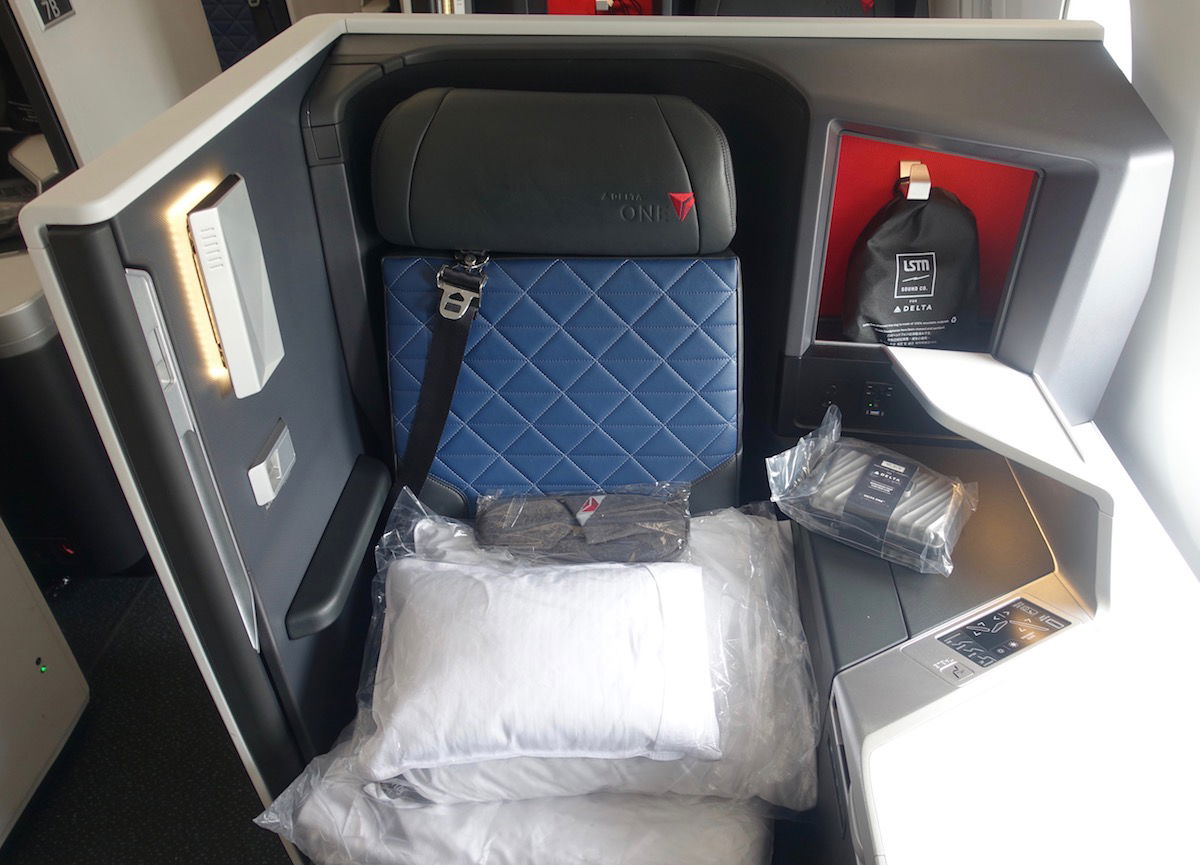 The good news is that the new business class product is great, and economy is in a generous nine abreast configuration, which frankly I find a bit puzzling.