Last September Virgin Australia announced a new business class product, which they'd progressively be installing throughout their longhaul fleet.
The new product looks fantastic, and is especially exciting for those of us looking to redeem miles, given that Virgin Australia is the single most generous airline when it comes to release saver level business class award space between the US mainland and Australia. It's already a great use of Delta SkyMiles, and will only get better with the new product (assuming SkyMiles doesn't further destroy the value of the program).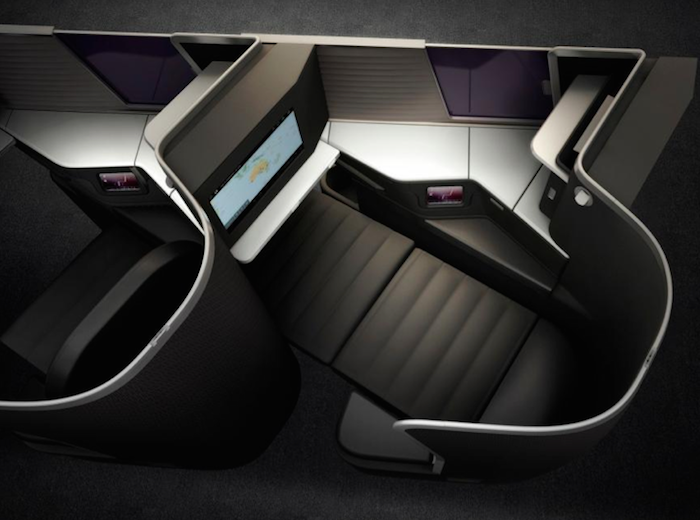 When the new product was first announced, Virgin Australia published the following timeline, which seemed super fast:
The suites will roll out to Virgin Australia's Airbus A330 fleet in early 2015 with the first aircraft expected to be in service by March and the complete refit of the fleet to be finalised by August.

The roll out of the new Business Class product to the Boeing 777 fleet will commence from November 2015 and be complete by early 2016.
I guess we shouldn't be surprised, but there appear to be some substantial delays when it comes to installing the new business class product on the A330 fleet, which is where the refresh was supposed to start.
Via John Walton at Runway Girl Network, Virgin Australia's A330 new business class has suffered repeated certification failures, so there's no exact timeline yet for when the new product will be in service.
The issue seems to arise from the fact that Virgin Australia has tried to make the business class cabin denser. Originally they were aiming to angle the seats 24 degrees away from the cabin (which is similar to what Qatar Airways has in their business class), but they tried to increase the angle to 30 degrees, meaning the seats would take up less space. Apparently that configuration is experiencing problems getting certified.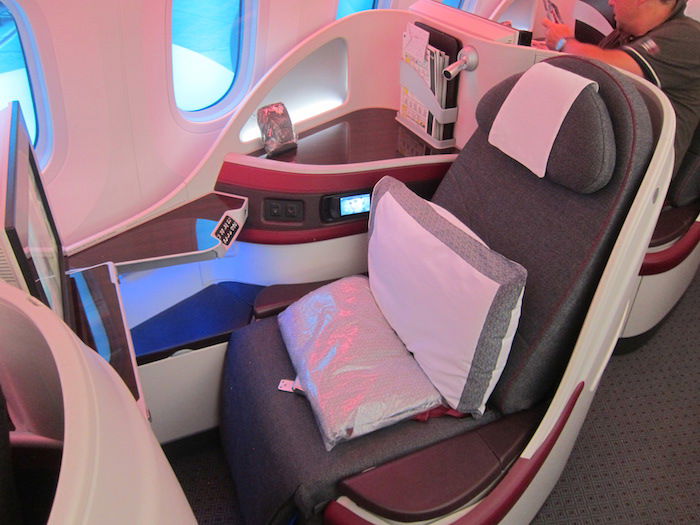 Qatar Airways business class, which is at a 24 degree angle
It remains to be seen what impact this will have on Virgin Australia's 777 refurbishments, which were supposed to start later this year. I guess we'll see whether they're hoping to change the angles of those seats as well, which could lead to similar issues.
Hopefully the A330 delays don't have a ripple effect on the 777 fleet, since those are the planes Virgin Australia uses for their Los Angeles flights.
Bottom line
Now we know why Virgin Australia's new A330 business class product is delayed. While we don't have further info on the 777 refurbishment yet, I wouldn't count on the timeline necessarily sticking. Best case scenario all of Virgin Australia's 777s will feature the new business class product by early next year. Worst case scenario, well, we'll see!
(Tip of the hat to TravelinWilly)