Air Canada's Aeroplan program has just launched a generous status match promotion for members who are residents of the United States, with a twist.
Air Canada Aeroplan's status match promotion
Today Destination Canada and Air Canada have partnered to launch a new status match program intended to encourage travel from the United States to Canada. While the concept of airlines offering status matches to lure frequent flyers is nothing new, it's interesting to see this essentially be a partnership between an airline and a national tourism organization.
With Canada having reopened to vaccinated Americans, the country is hoping to encourage tourism to Canada, though the most popular season for tourism to Canada has passed (though of course the country can be beautiful in the fall as well and offers lots of great winter activities).
I'd be fascinated to know the logistics here — is Destination Canada paying Air Canada for this, will Destination Canada just put money into marketing Air Canada and travel to the country, or what?
Also interesting is that this comes at a time when the Aeroplan program in general is growing in the United States — Air Canada Aeroplan just became a Chase Ultimate Rewards transfer partner, and the program is also expected to launch a co-brand Chase credit card in the near future.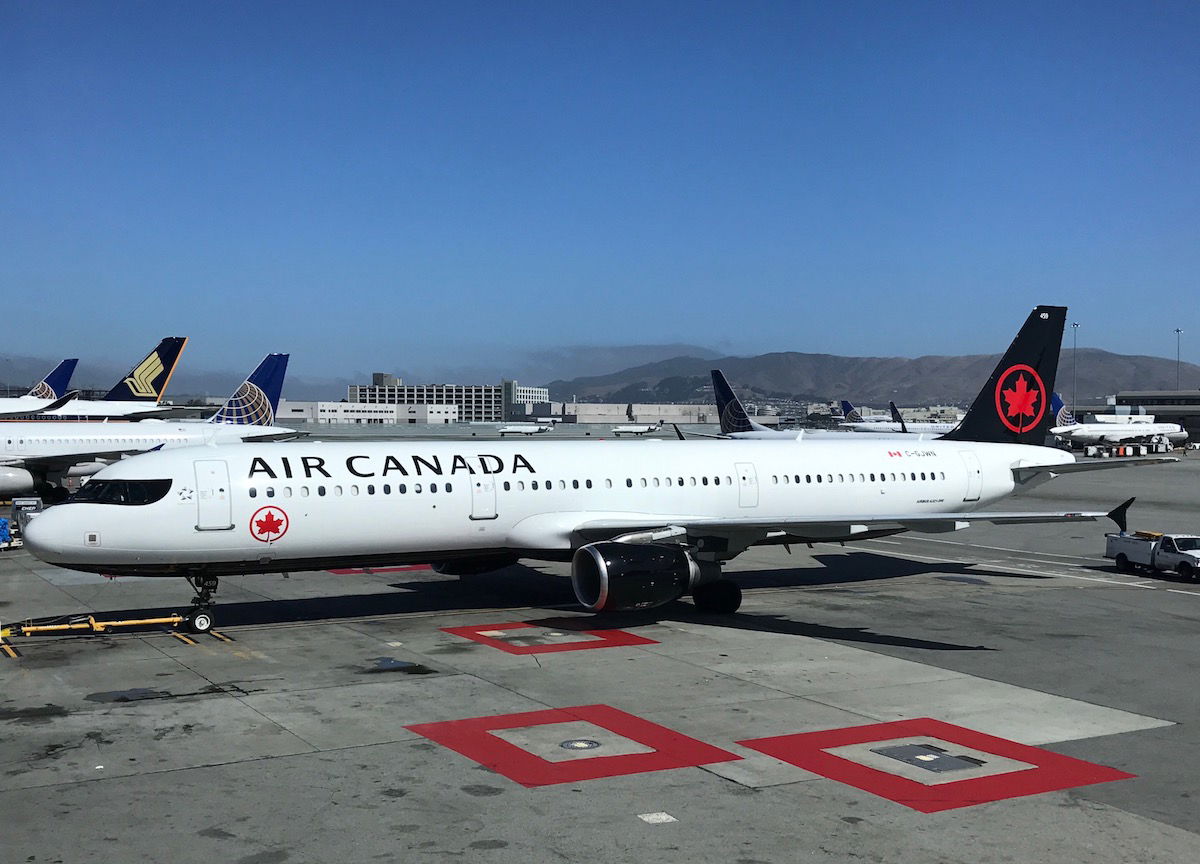 How the Air Canada Aeroplan status match works
This status match opportunity is exclusively available to Air Canada Aeroplan members based in the United States. Here are some of the details of the status match:
If you apply for a status match, you should be approved within three days, assuming you're eligible
Those who are approved for this offer will have their status matched through December 31, 2021
In order to retain elite status through December 31, 2022, customers must book and fly one roundtrip with Air Canada that's eligible for Aeroplan points accrual by January 15, 2022
In the event that you fly January 1-15, 2022, you will briefly lose your status, but you'll regain it again within five business days of taking an eligible flight
The status match opportunity isn't being marketed as being "once in a lifetime," but it is stated that you won't be eligible for another Air Canada status match for at least two years
There are a limited number of status match opportunities available, so the campaign could be pulled before December 31, 2021, if spots are filled up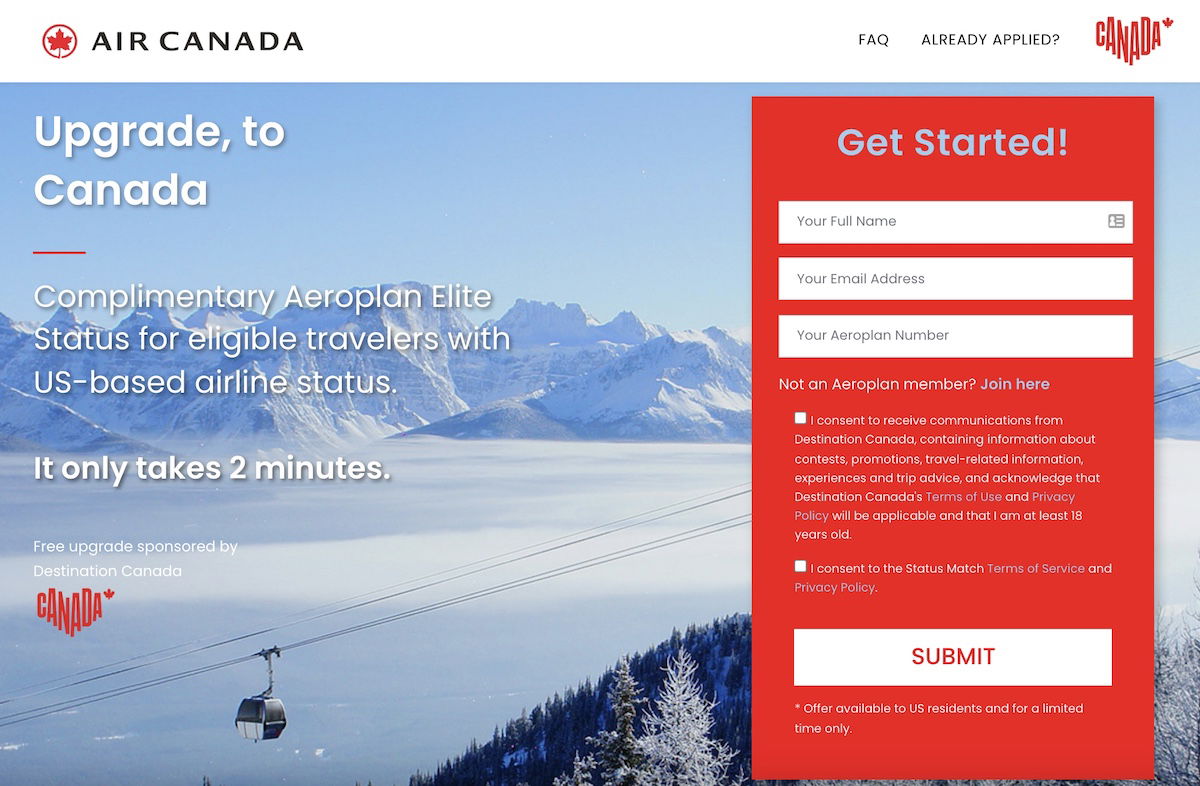 Which elite tiers will Air Canada Aeroplan match?
Air Canada Aeroplan will match elite status with most frequent flyer programs in the United States. Here's the matrix showing what status can be matched:

A few things to note:
United MileagePlus status won't be matched, given that United is a close partner of Air Canada
Air Canada Aeroplan Super Elite is probably the most valuable elite status in North America with published elite requirements, though that can only be matched from invitation only status with American and Delta; "published" top tier elite status with American and Delta gets you Air Canada Aeroplan Elite 75K
If nothing else, Air Canada Aeroplan 50K and above will get you Star Alliance Gold status, which gets you perks like access to Star Alliance lounges even when traveling within the United States, priority boarding, etc.
Usually I'd be very interested in easy Star Alliance Gold status, though Singapore Airlines KrisFlyer also has a promotion offering Star Alliance Gold status for transferring 250K points from a partner
It's not entirely clear to me if those with matched status would receive eUpgrade credits, which are the currency needed for upgrades on Air Canada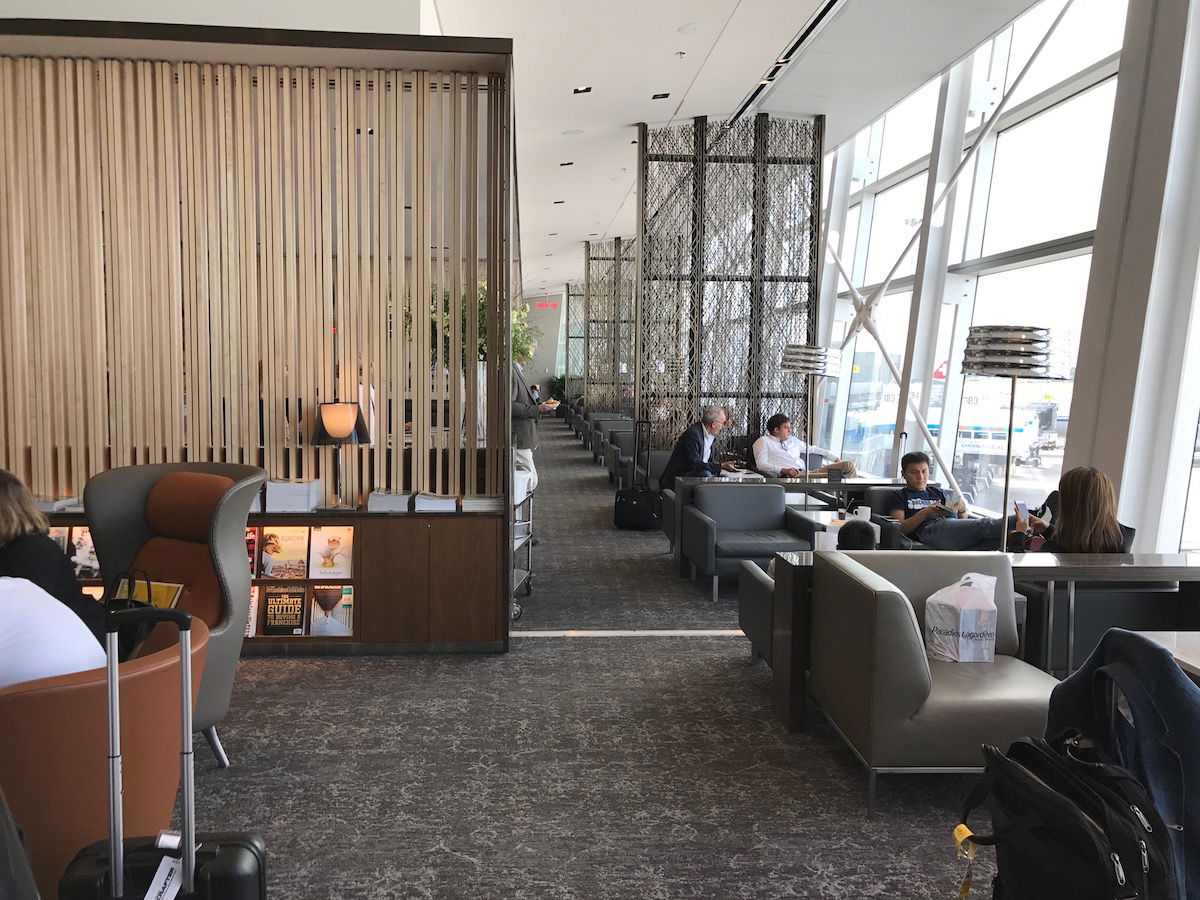 Bottom line
The Air Canada Aeroplan program has launched a generous status match promotion for members residing in the United States. You can have your status matched in the Aeroplan program through the end of 2021, and then if you take a single roundtrip journey on Air Canada, you'll get to keep your status for all of 2022.
This is quite a generous promotion, and I'm tempted to take advantage of this.
Will you take part in this Air Canada Aeroplan promotion?