I find that flights from the U.S. to Western Europe are challenging, regardless of whether I fly business class or economy. Since they tend to be overnight flights, I try to get some sleep, but usually you're not in the air for long enough to get sufficient rest.
I'm sure many of you are familiar with the feeling of arriving in Europe early in the morning exhausted and desperate for a nap. I've posted in the past about early check-ins at hotels, but sometimes that's not an option.
A few months ago I found myself arriving in Madrid after a premium economy redeye. When I got to my hotel around 9 am, they told me a room wouldn't be ready for several hours. I was completely knackered and desperately needed a few hours of sleep. On a whim, I used my phone to search for day rooms.
Booking a day room hotel
The website dayuse.com had a few good options. For each hotel, it tells you the hours during which you would have access to a room — typically you'd have access for between 3 and 8 hours, depending on the property. I ended up booking a room for between 10 am and 4 pm at a place called Hotel Victoria 4, near the Puerta del Sol. The total price was just 50 Euros (to be paid at the hotel upon arrival).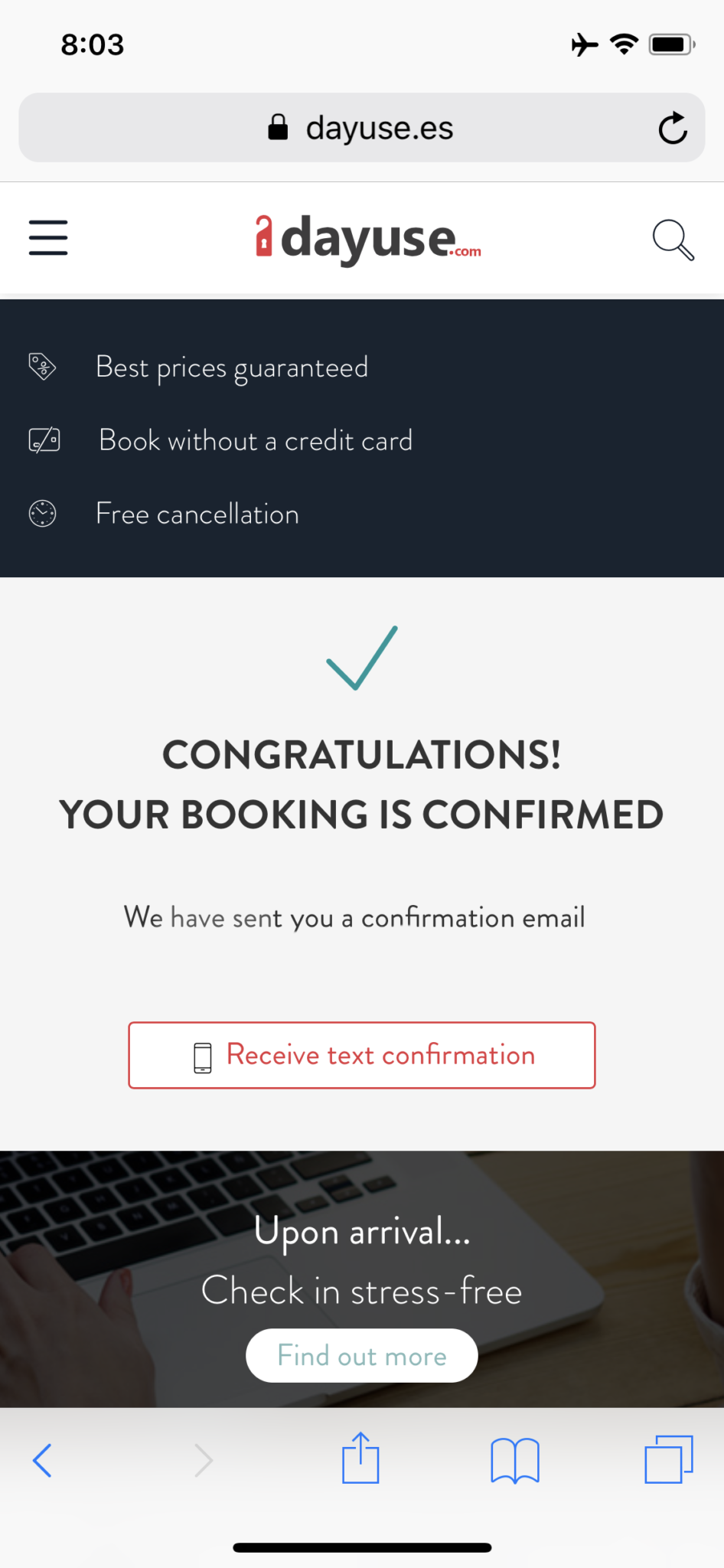 As a point of comparison, the nightly refundable rate at the hotel typically runs around $125, including breakfast.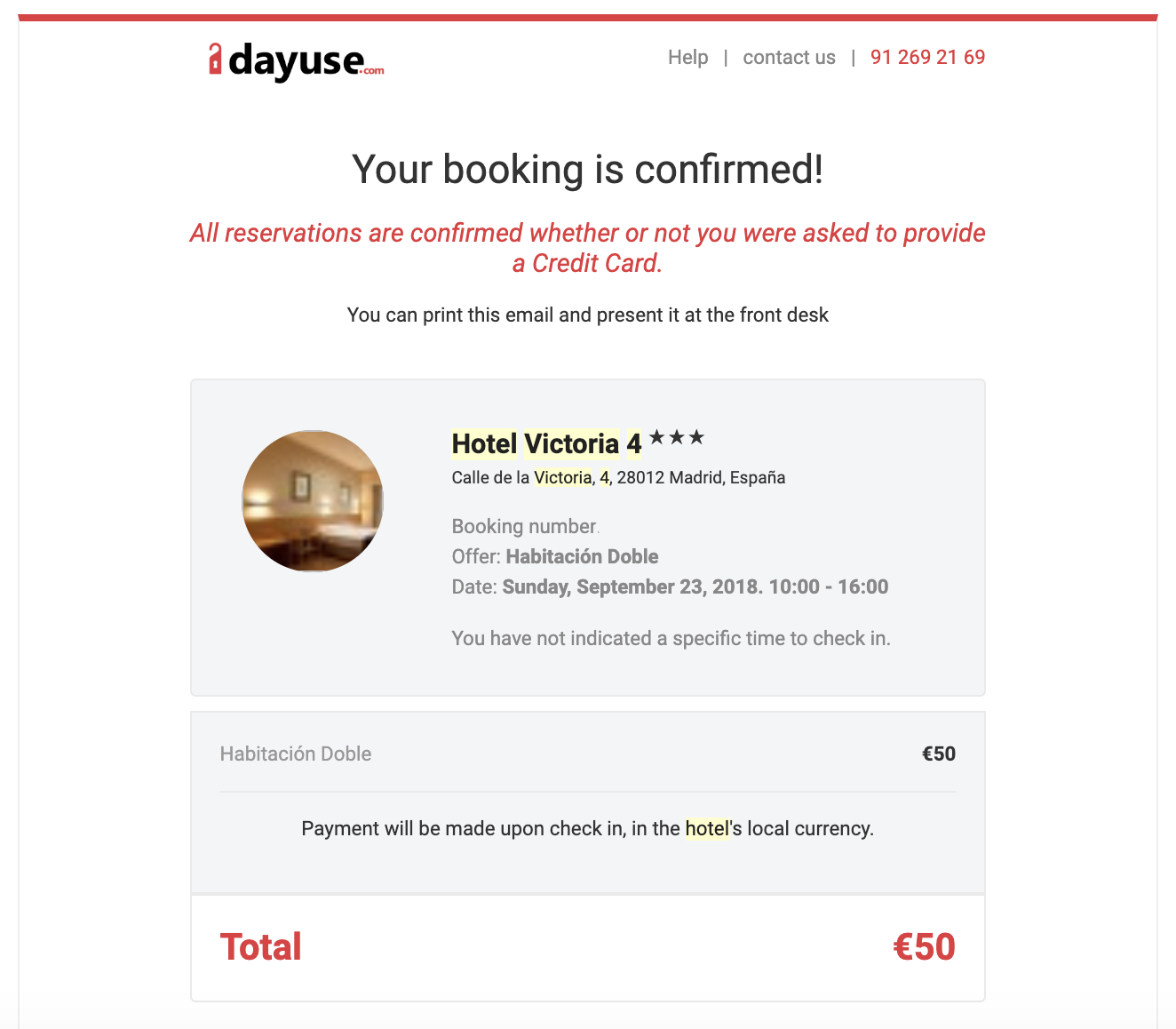 I arrived shortly before 10. At check-in, I showed the reservation on my phone to the front desk agent. I gave her a credit card to pay for the room and off I went.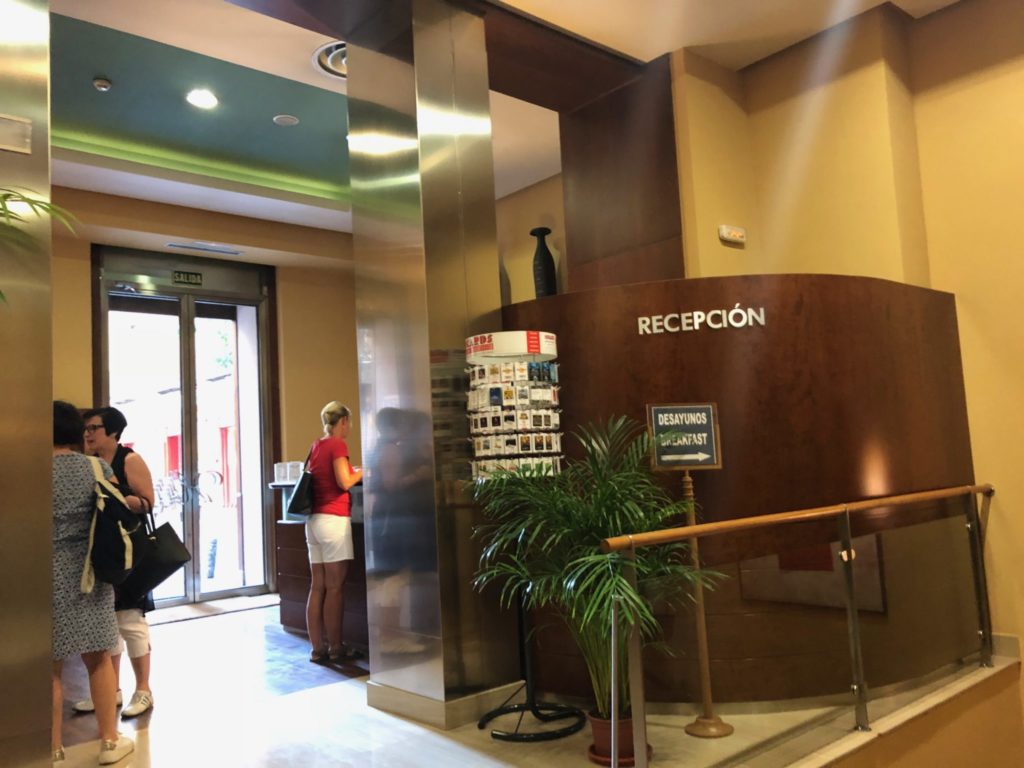 The hotel and room weren't necessarily ready to be featured on a short list of the world's finest properties, but everything was clean and comfortable, and that's all I cared about. (In fact, I was so tired at that point I probably could've slept on a pile of Legos while listening to Nickelback's greatest hits on full blast.)
The hotel seemed to be popular with tour groups, because there were a lot of them around. The building and furniture were on the older side. My room had three beds, two of which were pushed together.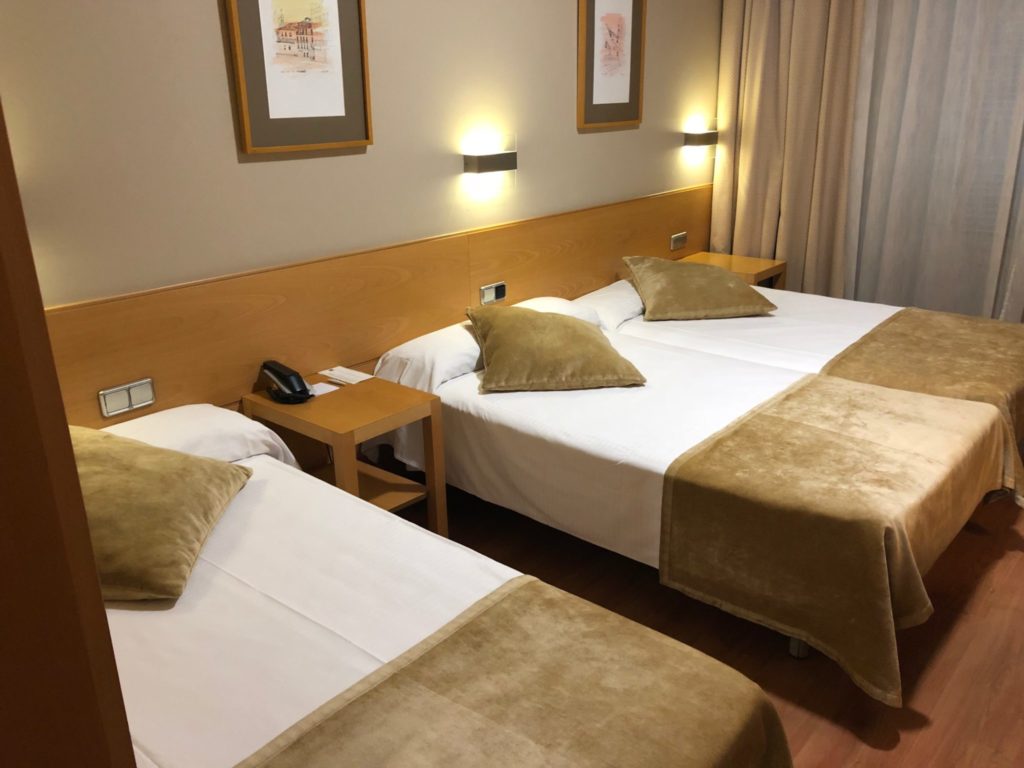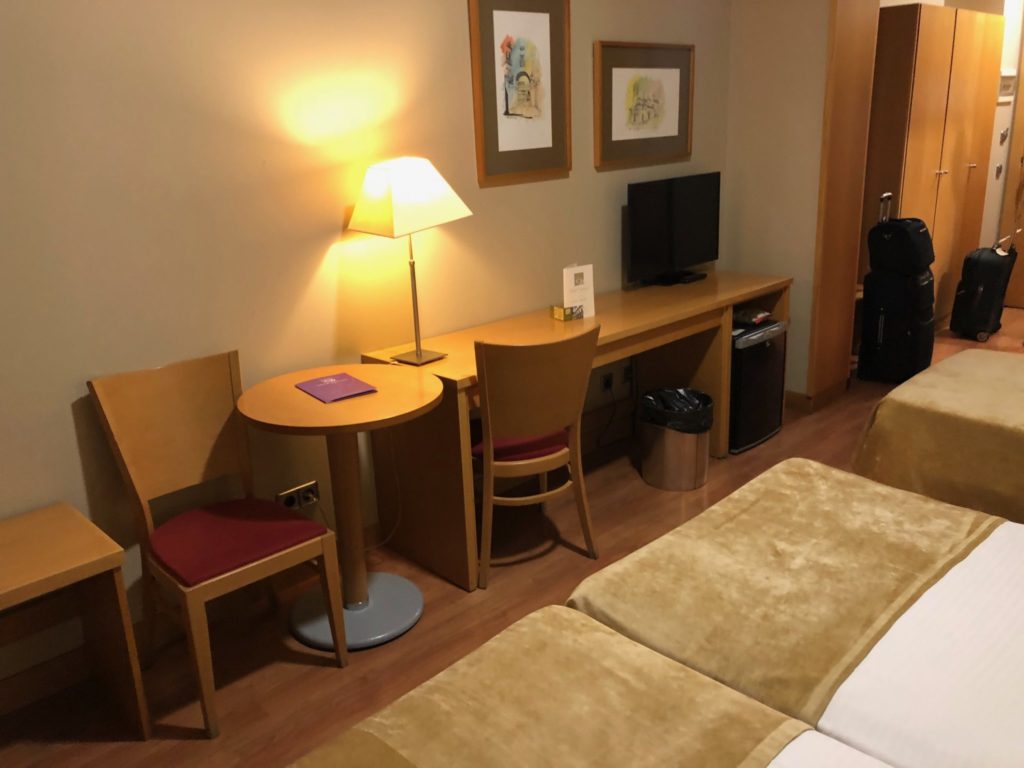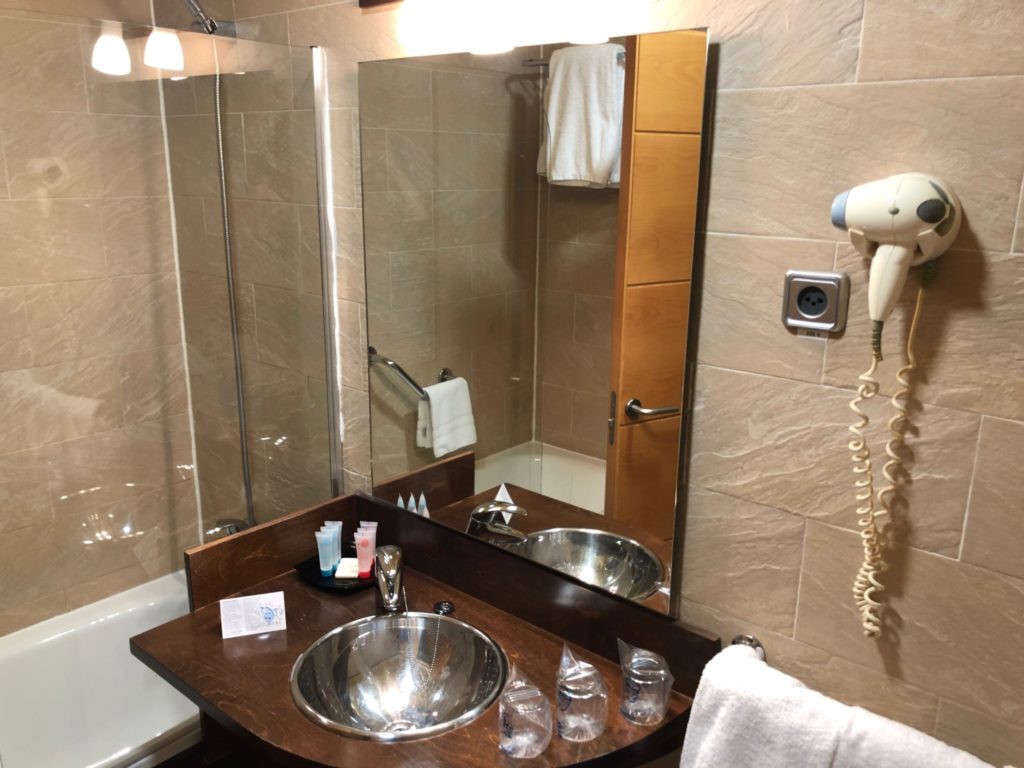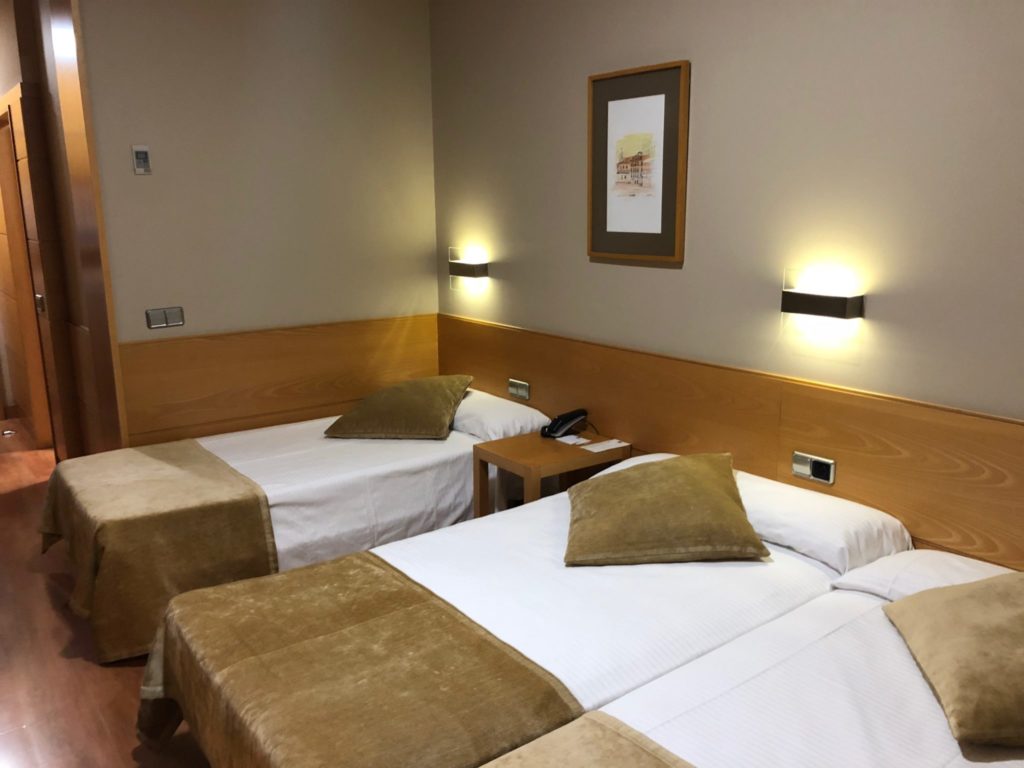 That nap was glorious. I slept for about 3 hours, and it was all I needed to enjoy the rest of the day. The chance to take a quick shower was great too. So if you ever find yourself in a similar situation, a site like dayuse.com might be a good option — though keep in mind it's not available in every city or country.
That day room in Madrid ended up being well worth it to me, but there are a few alternatives to this approach:
Stay Awake, No Matter What
Lots of people prefer to just power through that first day and go to bed in the early evening. The downside to this is the prospect of a potentially exhausting day. But for many, this is a good way to quickly adjust to the time difference, and I try to do it when I can. In fact, it's what I'd planned to do on this Madrid trip, but I underestimated how tired I'd be.
Book An Extra Night
Others book a hotel for the night before they arrive so they can be sure they'll have a room waiting for them in the morning. If you do this, you should obviously let the hotel know your plan so that they don't give away your room when you don't show up the first night. I personally have never gone this route, but some people swear by it.
Travel At Off-Peak Times
Traveling at off-peak times or on days when you're confident the hotel is at low occupancy can increase the chance that a room will be ready if you arrive early — but you're rolling the dice. Some hotels try to monetize early check-ins, meaning they won't let you into your room before the published check-in time unless you pay extra — which leads me to my next option.
Pay For It
With some digging, you can often find a hotel that will give you early check-in, for a fee. As Ben pointed out a couple months ago Hyatt Place started offering paid early check-in (with the fees waived for World of Hyatt Globalists and Explorists). Personally, I don't mind this — I'd gladly pay a bit for the certainty of having a room available.
Leverage Status
Most programs don't offer early check-in as a published benefit, but staying at a hotel where you have elite status can help make sure that you're among the first to receive a room when it's ready.
Have you ever reserved a day room after an overnight flight? What was your experience like?