I was thrilled to read the news that Steph has joined the OMAAT family this week. Her guest post on her stressful experience at China Eastern check-in was my favourite guest blog post. I kept imagining myself in that situation — it's like an escape room –- you have to solve an equation before check-in closes in order to be able to leave!
In honour of Steph joining I thought I would share my most stressful check-in experience.
Happy New Year
A few years ago I went to Bangkok for New Years Eve with my cousin. On the evening of New Years Day, we were due to fly out to Colombo on Sri Lankan Airlines. We had had a pretty late night the night before 'ringing in the new year,' so were not feeling 100% and were looking forward to catching up on some sleep on the 3.5 hour flight.
We took a taxi to Suvarnabhumi Airport and found the Sri Lankan check-in desk around two hours before the flight departed. I had booked the flight online six months earlier, as a revenue ticket on Sri Lankan's own website, and had the PNR ready to go. We hadn't checked-in online as we had luggage to check-in.
The check-in agent efficiently went through the check-in process, had tagged our bags and was just about to print our boarding passes when she said:
'I just need to see the credit card you used to book the flights with'
The only problem with that was that a Bangkok ATM had swallowed it up the day before.
Sri Lankan had notified of this requirement when I booked the ticket six months earlier, but I knew that I would be packing that credit card anyway. In the excitement of the new years celebrations I hadn't put two and two together that the swallowed card would equal check-in problems.
I had called my credit card provider (GE Money in Australia) immediately after it had happened to cancel the card, and they were sending a replacement card to my house when I returned back to Australia.
I explained this to the check-in agent. She called over a supervisor to explain the situation. The supervisor said she would need to verify the credit card number. I explained I did not have the number (and could not recall it from memory).
The clock was ticking and so began my problem.

45 minutes to go
By now it was about 45 minutes until check-in closed. The supervisor explained that she could not check my in without my correctly informing her of the number, and that if I wasn't able to locate it in the next 45 minutes she could transfer me to tomorrow's flight, but I would have the same problem then.
So how do you find an old credit card number at 8pm on New Years Day in Bangkok?
Credit card providers specifically tell you not to write down the number anywhere.
First of all I checked my online account (using my username, which was not a series of numbers). The account did not show the card number.
I then checked some monthly statements sent to me by email, but the number was starred out with asterisks (*****). I even found the welcome email when the card was first approved years earlier, but this did not have the number.
Even Google auto-complete for forms *** out the number.
40 minutes to go
I then called GE Money over Skype, spent forever verifying my identity because of course I couldn't give them the card number, and tried to explain the situation to the phone agent as quickly as possible in my paniced, rushed voice.
Eventually he understood and when I asked him to please give me the card number (noting it was already cancelled!), he said:
'Sir, we would never give the card number out to you over the phone'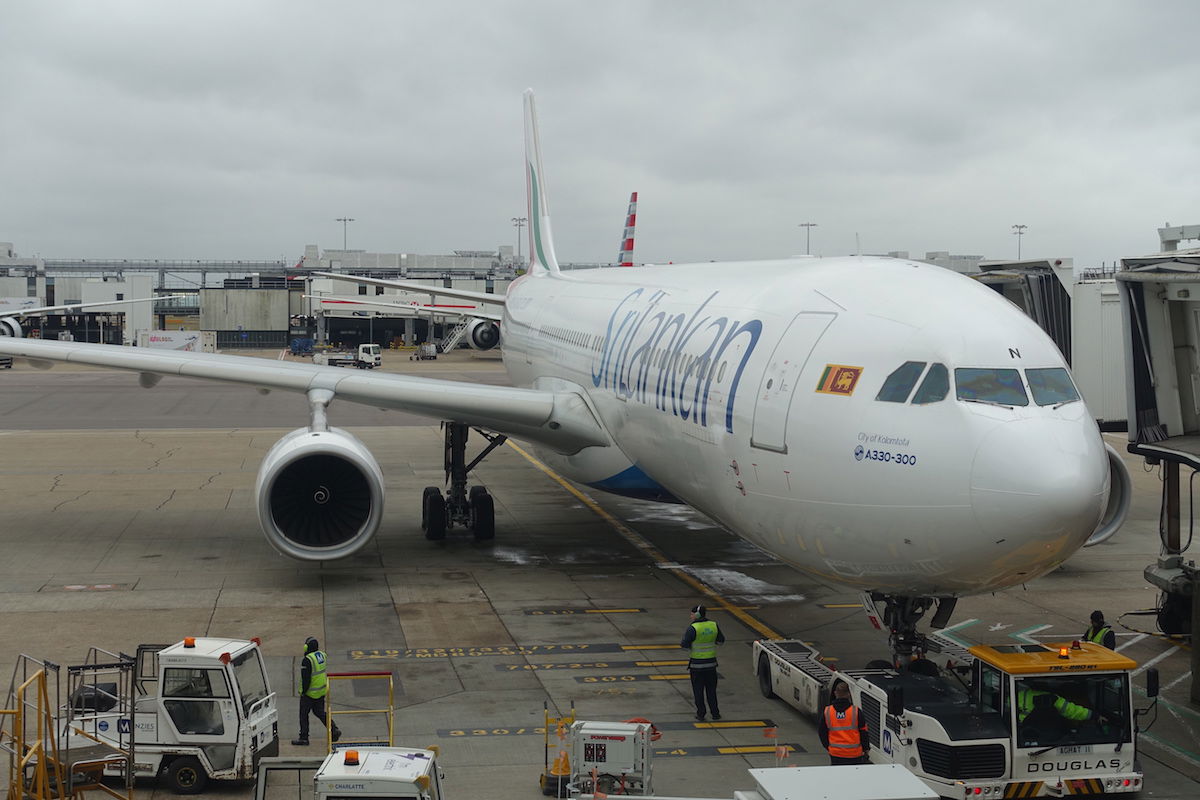 25 minutes to go
I recalled I had some paper statements in a filing cabinet back home so then Skyped my partner, who was fortunately home at that exact moment (and also feeling a little slow after the previous night's festivities).
He quickly started yanking out files and statements, eventually found the GE paper statements and of course said:
'the card number is starred out'
15 minutes to go
I'd tried to remain as calm as possible but at this point I started to panic. I like to think I'm a good problem solver but had run out of ideas to solve this problem.
My cousin had remained calm the whole time but even he became worried when I started saying 'I don't know what to do. I don't know how to solve this problem.'
I had organized all the flights for the trip (he is now hooked on earning and redeeming points!), so I felt it was my responsibility to solve this problem.
And I couldn't.
The closer we got to the check-in deadline, the more stressed I became.
10 minutes to go
The check-in agent and supervisor were very friendly and understanding, but would not budge on this requirement for me to tell them the number. All of the remaining passengers had now checked in, and I could tell the staff were eager to close check-in and go and commence boarding for the flight.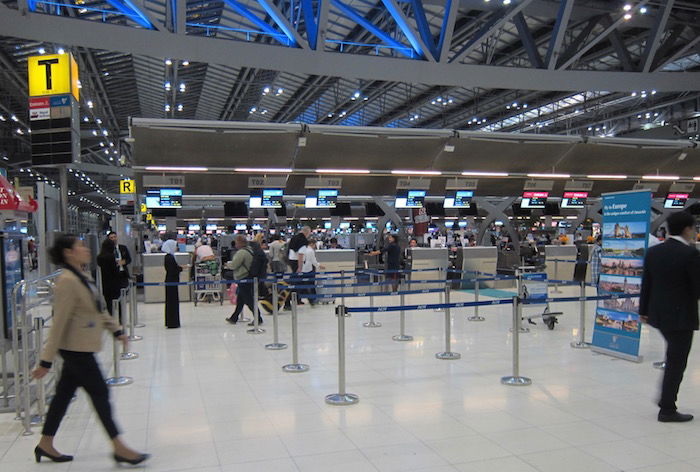 5 minutes to go
Okay, time to think outside the box.
I could vaguely remember some of the numbers from the card (I thought) so started writing down combinations on the piece of paper the s supervisor had given me 40 minutes earlier. You know those movies where someone is dismantling some explosive device as it ticks down to zero? That's what it felt like.
I somehow managed to correctly guess the first eight of the sixteen numbers.
I then had a thought.
When I paid the bill each month there was a reference number used. I knew that it wasn't a 16 digit number but guessed that it might be related to the card number. I also remembered that this number was saved in my banking app. So I quickly loaded up the app, and found an eight digit reference number that was different to the first eight digits I had provided.
I wrote this down next to the first eight I had guessed and passed the 16 digit number over to the supervisor.
She checked it against her records, looked up at me, smiled, and gave me a thumbs up. With about 2 minutes before check-in closed she printed our boarding passes and we thanked them, apologised and raced to the gate.
Bottom line
I know the requirement to present the credit card used for payment is unique to some airlines, and some origins. Airlines will usually notify you of this on your itinerary if you are required to present the card at check-in.
I know you are not supposed to record your credit card details anywhere but if you are going to need to present it at check-in for a flight, make sure you can remember the number in case something happens to the card!
I hope you all don't think I'm some hopeless, naive traveller — 99% of the time my travel goes completely smoothly but that doesn't make for very amusing stories.
Anyway, welcome Steph!
What was your most stressful check-in experience?