Corsair, has just taken delivery of its first Airbus A330-900neo, and the interiors look kind of swanky, and kind of miserable.
What is Corsair?
For those of you not familiar, Corsair is a French leisure airline that operates long haul routes, primarily to French overseas territories. The airline was planning on launching flights to both Newark and Miami pre-pandemic, though as you'd expect, that timeline has been delayed.
The airline has been around for nearly 40 years, and has some really high density planes. For example, Corsair's long haul fleet currently consists of A330s, which feature up to 352 seats. The airline also flew Boeing 747-400s until last year, featuring 533 seats.
Corsair's new Airbus A330-900neos
Corsair is refreshing its long haul fleet by taking delivery of five Airbus A330-900neo. These are the latest generation Airbus A330 aircraft, which are more fuel efficient and longer range than previous models of the plane.
The airline is using A330-900neos to replace 747s. While these planes are obviously lower capacity, the better economics of this plane should be fantastic news for the airline.
By June 2022, Corsair will have taken delivery of five Airbus A330-900neos, and at that point the carrier's fleet will consist of a total of nine A330s, which are an average of under five years old.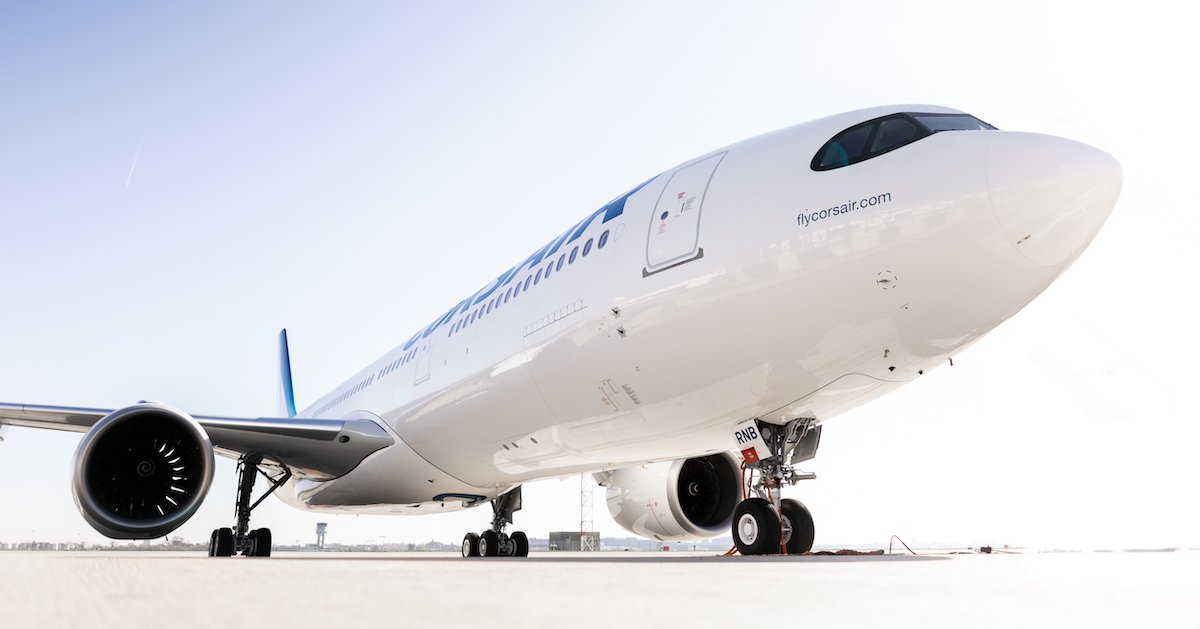 Corsair Airbus A330-900neo
What I find most interesting is Corsair's approach to configuring these new planes. Corsair's A330-900neos feature a total of 352 seats, with four distinct products.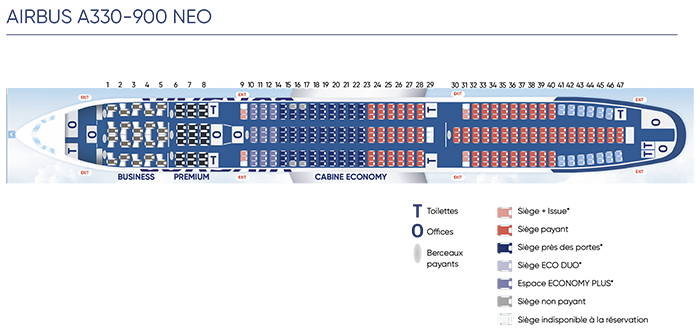 Let's go over each of these products.
Corsair's impressive new business class
Until 2017, Corsair didn't have a business class product. Prior to that, all the carrier's planes just featured premium economy and economy, though the airline made the decision to retrofit existing planes with business class as of that point. However, don't get too excited — the airline just installed angled business class seats.
That's why Corsair's new A330-900neo business class is pretty noteworthy — the airline has installed 20 business class seats featuring direct aisle access from every seat. Specifically, the airline has chosen Stelia Aerospace OPAL seats, which seem to be popular with A330-900neo operators (like Aircalin, Air Senegal, and Uganda Airlines). Each seat features a 15.6″ personal entertainment screen and power outlets.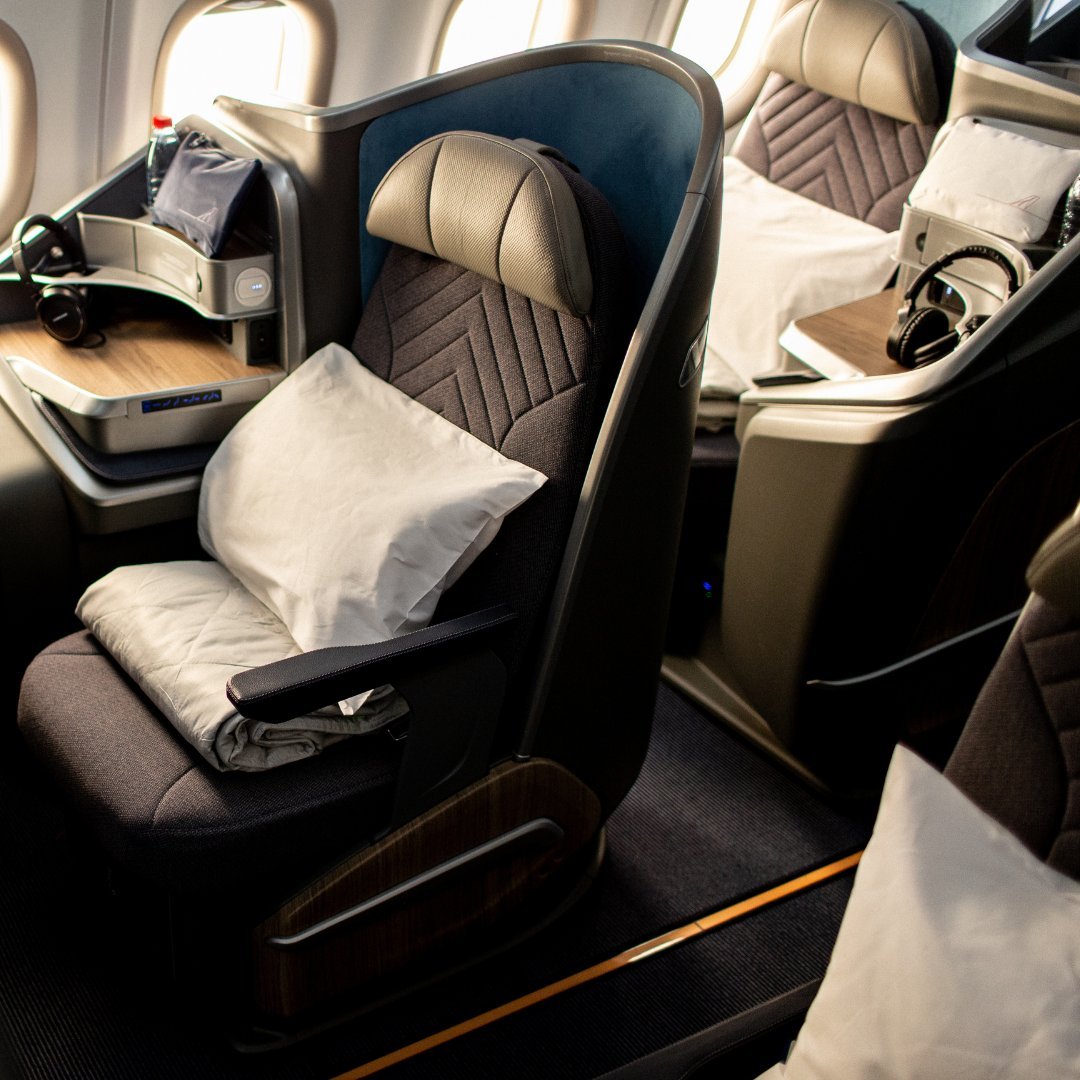 Corsair business class A330-900neo
Corsair's new premium economy
Corsair has 21 premium economy seats on its A330-900neos, in a 2-3-2 configuration. These also look pretty nice, and feature 13.3″ personal entertainment screens and power outlets.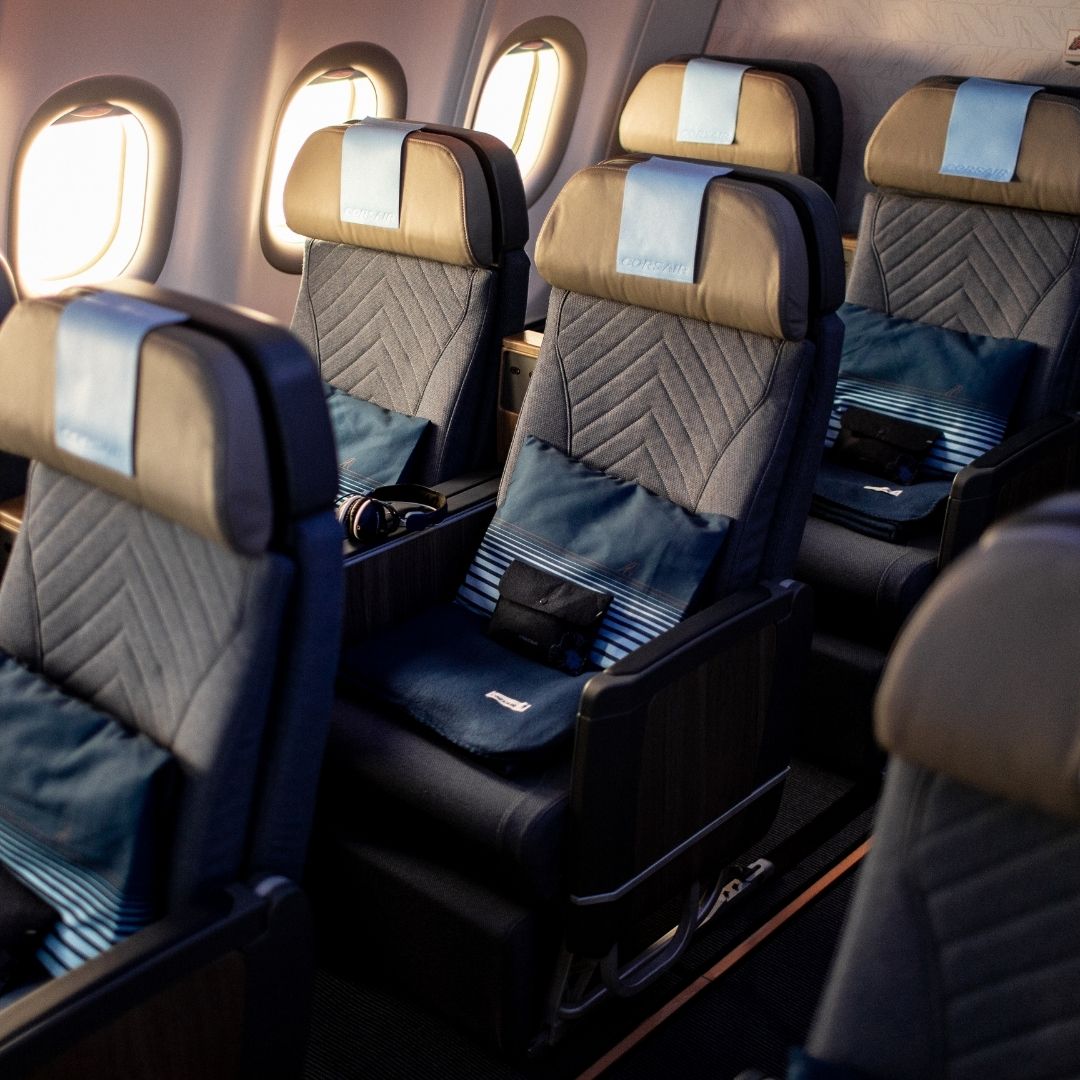 Corsair premium economy A330-900neo
Corsair's new economy
While Corsair's business class and premium economy look nice, economy is a different story. The A330-900neo has 311 economy seats, including 33 "economy plus" seats with extra legroom, and 278 standard seats.
This cabin is configured in a super uncomfortable 3-3-3 configuration, as opposed to the A330's standard 2-4-2 configuration. Each seat features 10.1″ personal entertainment screens and power outlets.
Then again, Corsair's other A330s had the same layout, and at least these planes have more modern entertainment screens.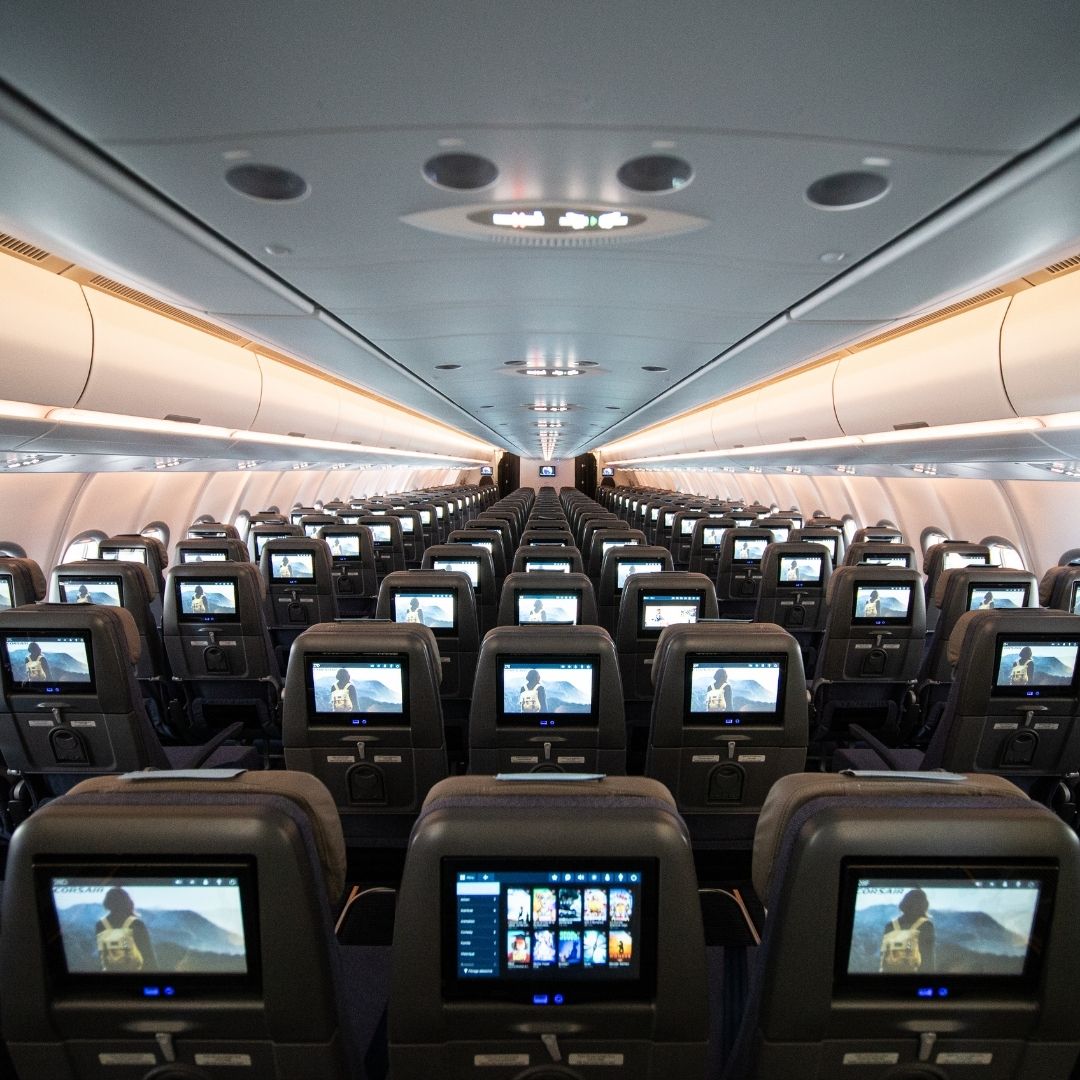 Corsair economy A330-900neo
Bottom line
Corsair is modernizing its fleet with new A330-900neos. At 352 seats, these planes are pretty densely configuration, though it won't be bad news for everyone.
In business class, Corsair is really upping its game, with direct aisle access from every seat. Considering the airline didn't even offer a business class product four years ago, that's pretty impressive.
Economy class is a different story, though, as the airline has nine abreast seating, so don't expect to get too comfortable back there.
I hope to try Corsair's new business class once the airline starts flying the A330-900neo to the US.
What do you make of Corsair's new Airbus A330-900neo?