Aircalin is an airline that has been on my radar for a while. They're the international carrier of New Caledonia, which is a French territory.
The airline operates a fleet of just six planes out of their hub in Noumea, including two A330-200s, two A320s, and two DHC-6 Twin Otters. The airline will soon be renewing their fleet, though, as Aircalin will take delivery of two A330-900neos, as well as two A320neos.
Aircalin's destinations include Auckland, Brisbane, Melbourne, Nadi, Osaka, Papeete, Port Vila, Sydney, Tokyo, and Wallis.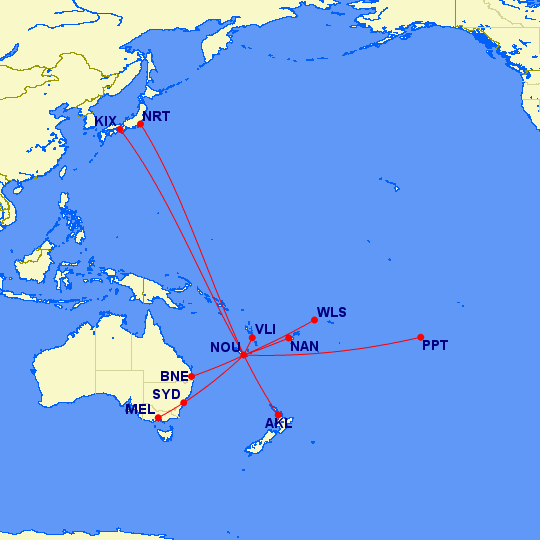 The airline has been on my radar for a while, though I figured I'd wait until they get their new planes before reviewing them.
Aircalin's current A330-200s feature angled seats in a 2-2-2 configuration. While that's alright, that's not exactly a great hard product.
We've known that the airline will introduce a new business class product on their A330-900neo.
What's interesting is how many airlines seem to be revealing their new business class seats lately. Rather than first revealing the seats, more often than not we're seeing airlines first reveal the seatmaps for plans with new seats, and then later revealing the actual seats. This has been true with EgyptAir, Turkish, Virgin Atlantic, and several other airlines.
Aircalin has now loaded the new A330-900neo into their schedule. As noted by @airlineroute, Aircalin will fly the A330-900neo on the following routes:
Noumea to Tokyo Narita as of December 1, 2019, 5x weekly
Noumea to Osaka as of December 2, 2019, 2x weekly
Noumea to Sydney as of December 3, 2019, 2x weekly
Noumea to Papeete as of December 7, 2019, 1x weekly
The airline has already loaded the new business class seatmap for these flights. It looks like Aircalin's A330-900neos will have a total of 26 business class seats. Aircalin's new business class will feature direct aisle access from every seat, and will be in a 1-2-1 configuration.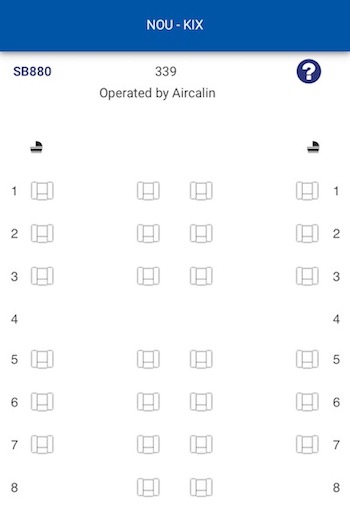 So I think it's safe to say that the product will be fully flat, since I can't think of any airline that has direct aisle access from every seat but doesn't have fully flat beds.
Based on the seatmap it looks to me like Aircalin will most likely be installing reverse herringbone seats. I say that based on the fact that the location of the seats in each row is identical.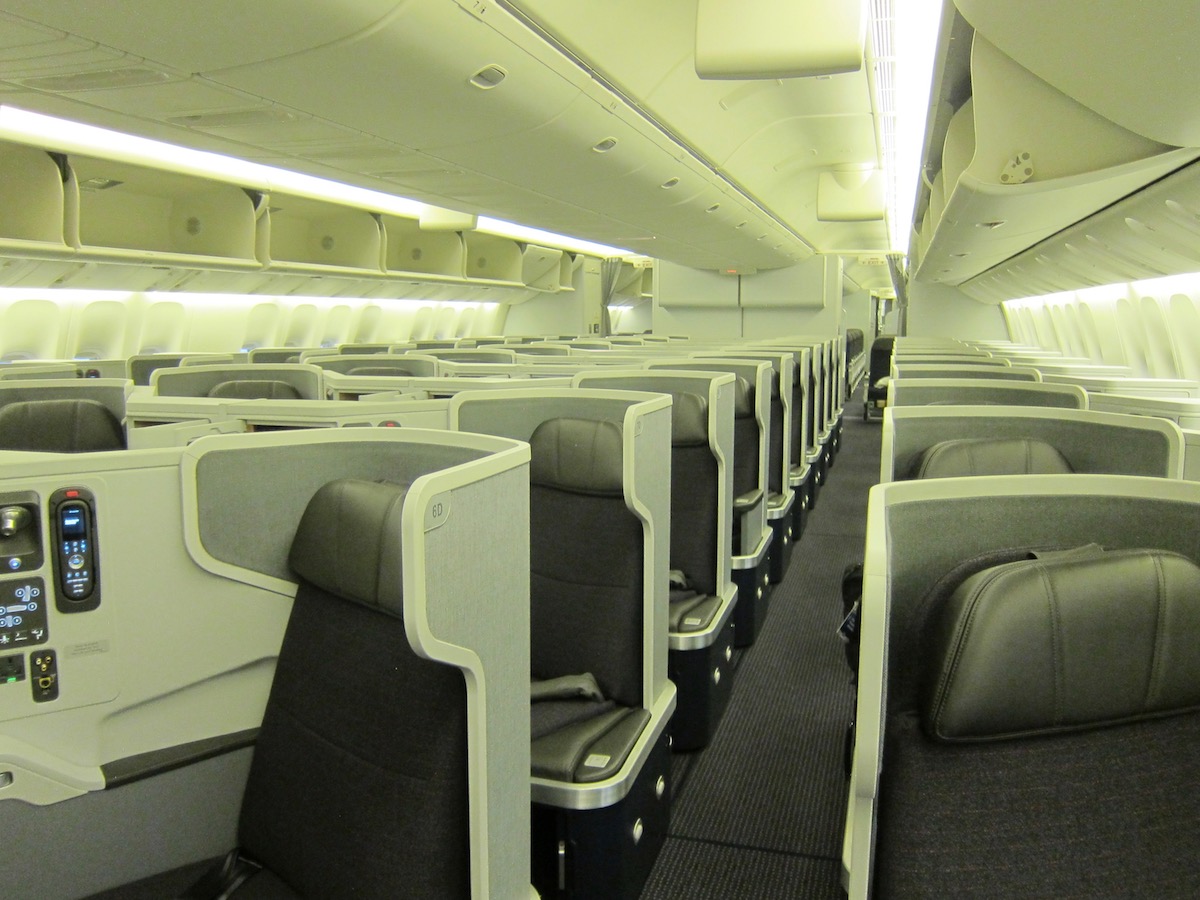 Reverse herringbone seats in American's 777 business class
However, it's also possible that they're just not being terribly detailed in the seatmap, and that in reality the seats are staggered.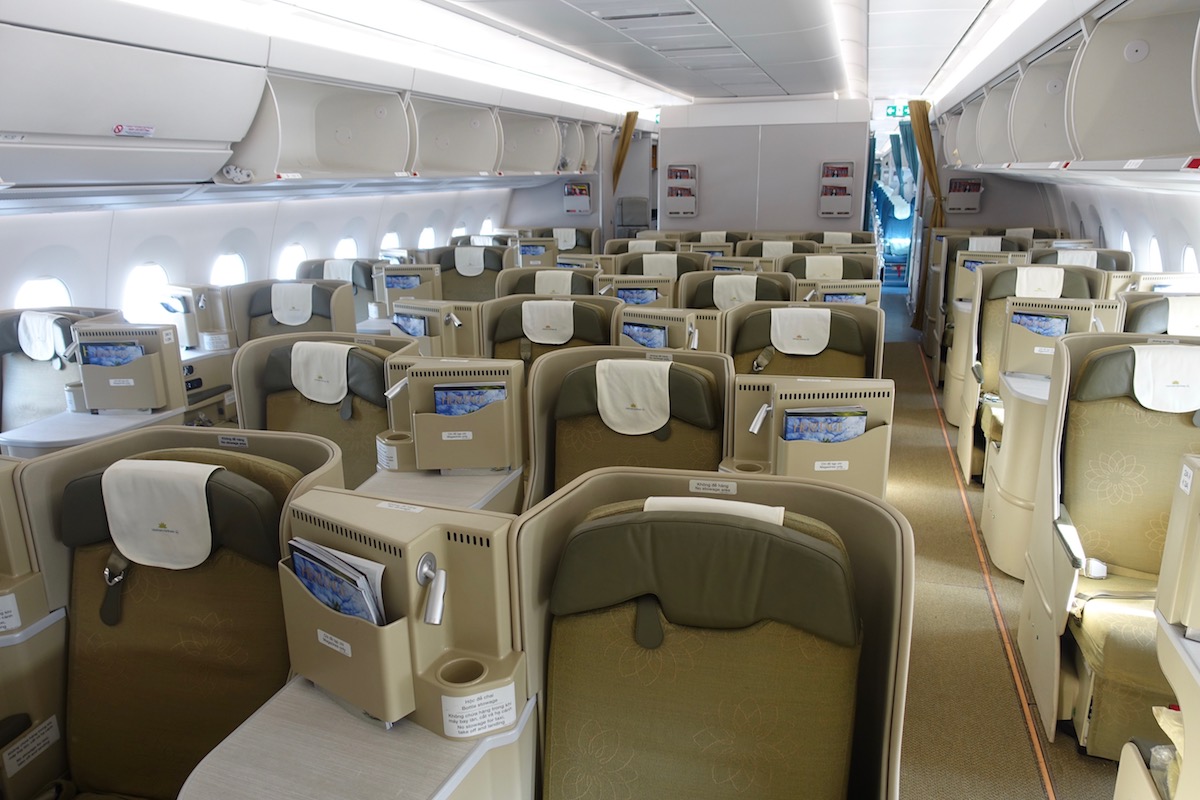 Staggered seats in Vietnam Airlines' A350 business class
I'm really excited for Aircalin's new business class, and can't wait to fly the airline and visit New Caledonia once it's in service (there's a beautiful-looking Le Meridien there).
Any guesses as to what business class seat Aircalin will introduce on their A330-900neo?