Aircalin is an airline that has been on my radar for a while. They're the international carrier of New Caledonia, which is a French territory.
The basics of Aircalin
The airline operates a fleet of just six planes out of their hub in Noumea, including two A330-200s, two A320s, and two DHC-6 Twin Otters. The airline will soon be renewing their fleet, though, as Aircalin will take delivery of two A330-900neos, as well as two A320neos.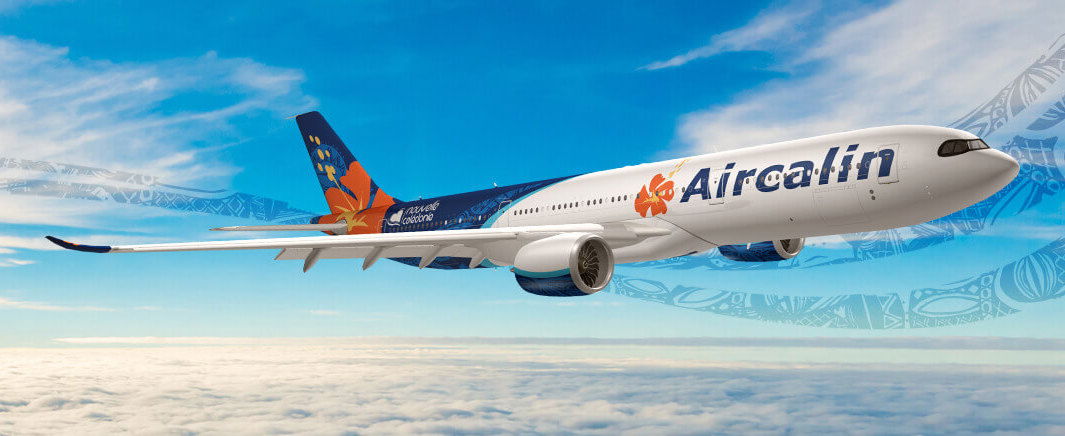 Aircalin's destinations include Auckland, Brisbane, Melbourne, Nadi, Osaka, Papeete, Port Vila, Sydney, Tokyo, and Wallis.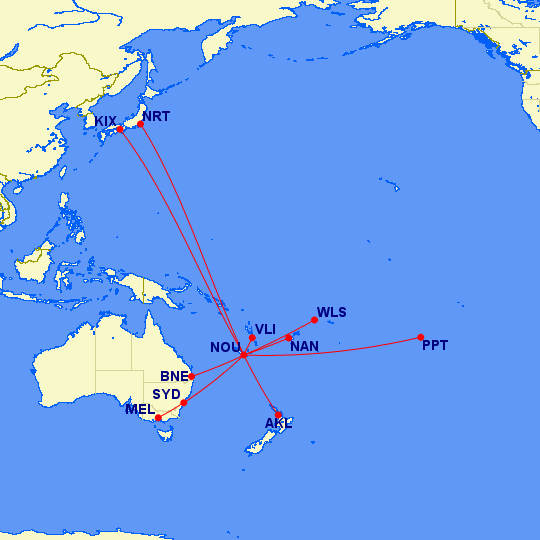 The airline has been on my radar for a while, though I figured I'd wait until they get their new planes before reviewing them.
Aircalin's new A330-900neo business class
Aircalin's current A330-200s feature angled seats in a 2-2-2 configuration. While that's alright, that's not exactly a great hard product.
https://www.youtube.com/watch?v=b2aSnAPyjDI
We've known that the airline will introduce a new business class product on their A330-900neos, and a couple of months back the airline even loaded the seatmap for their new business class product.
Based on that we knew that Aircalin's A330-900neos will feature 26 business class seats, with direct aisle access at every seat, meaning they're in a 1-2-1 configuration. We didn't know what kind of a seat they'd select, though.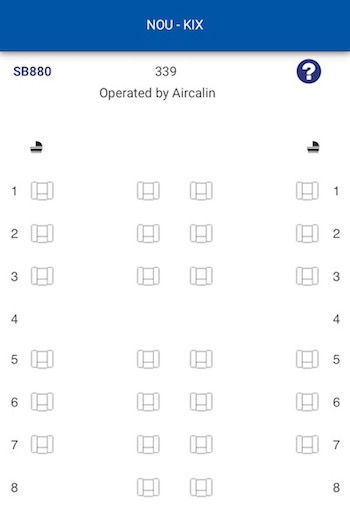 Well, now the airline has also revealed their new business class seat. Aircalin has selected the Stelia Aerospace Opal seat for their new business class, which is the same seat that both Singapore Airlines and Turkish Airlines have selected for their 787s.
Here are some renderings of the new seats: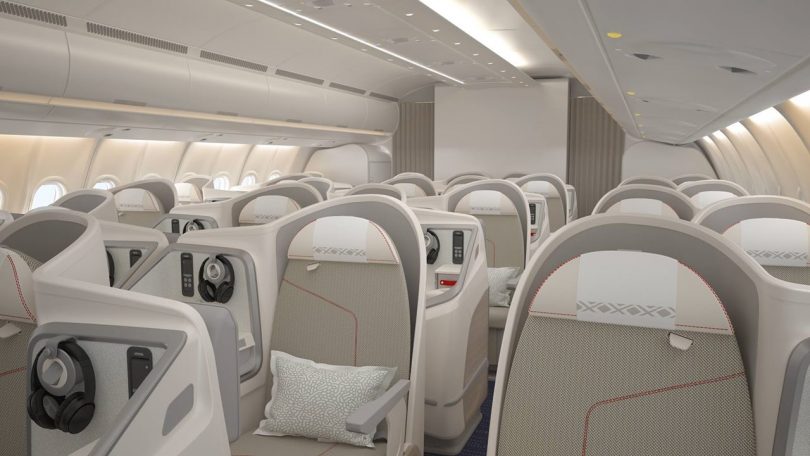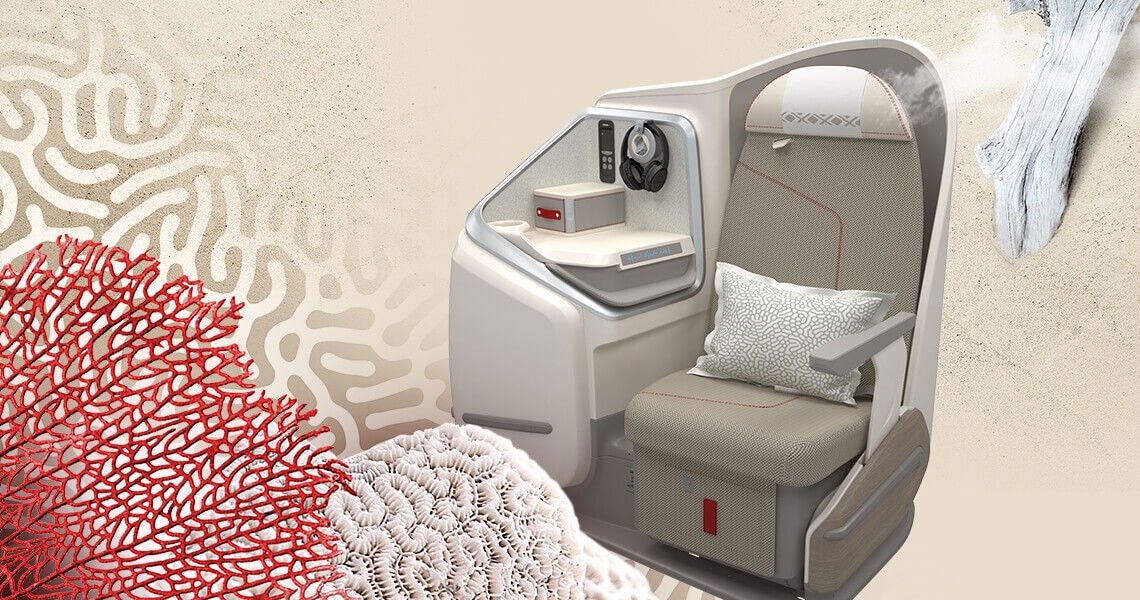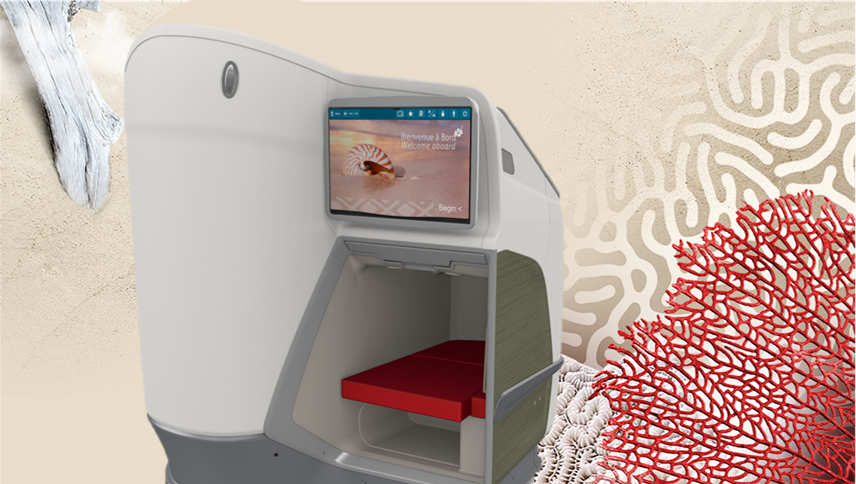 That's a beautiful product, and seems like an excellent choice!
Aircalin introducing premium economy
It's also noteworthy that the A330-900neos will see the introduction of premium economy for the airline, as Aircalin installs a cabin with 21 seats on these planes. This will consist of three rows in a 2-3-2 configuration.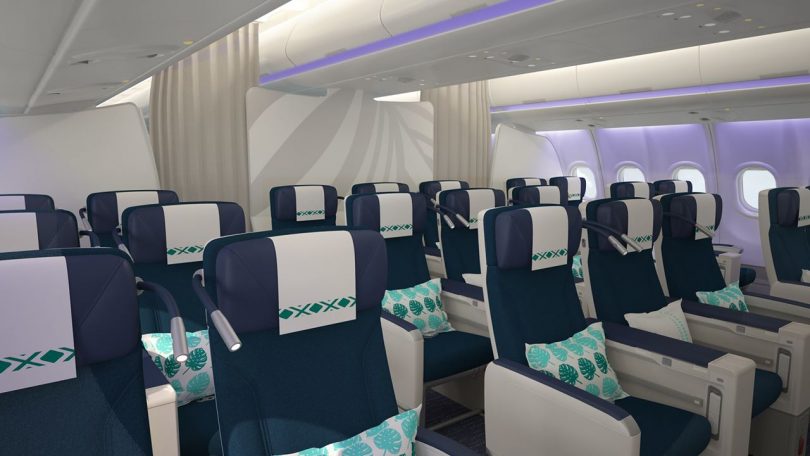 Which routes will feature Aircalin's A330-900neos?
A couple of months ago Aircalin loaded the new A330-900neo into their schedule. As noted by @airlineroute, Aircalin will fly the A330-900neo on the following routes:
Noumea to Tokyo Narita as of December 1, 2019, 5x weekly
Noumea to Osaka as of December 2, 2019, 2x weekly
Noumea to Sydney as of December 3, 2019, 2x weekly
Noumea to Papeete as of December 7, 2019, 1x weekly
I'd note that there's a good chance that these dates will change and possibly even move up, but at least this gives you a rough estimate of what to expect.
Bottom line
I'm really excited for Aircalin's new business class, and can't wait to fly the airline and visit New Caledonia once it's in service (there's a beautiful-looking Le Meridien there). Aircalin uses Flying Blue as their loyalty program, so there are lots of options to earn and redeem miles for travel on Aircalin.
What do you make of Aircalin's new A330-900neo business class?
(Tip of the hat to The Travelers Club)