While it has been an exciting couple of weeks of travel for me, there's no doubt the greatest excitement came earlier in the week, when my mom and I stayed at the W Barcelona. My mom had her purse stolen at the hotel with some really creepy circumstances.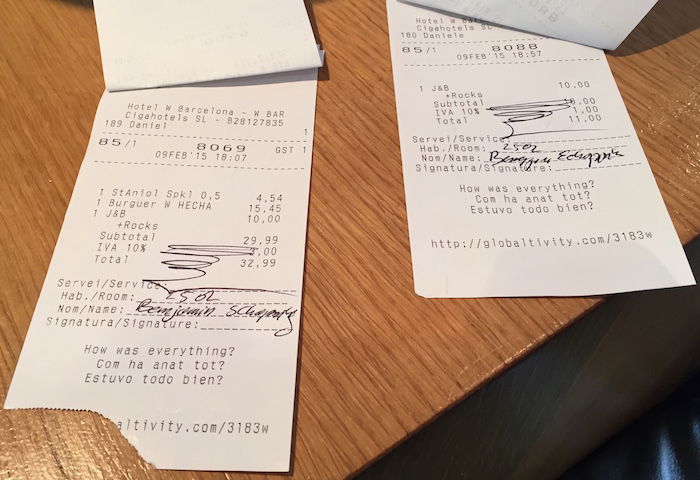 For those of you not up to date on the saga, here are the previous installments:
As I mentioned on Wednesday, Starwood Corporate got involved in the investigation, after I got nowhere with the hotel directly. I spoke to someone in Starwood's Consumer Affairs department again on Friday for a follow up call, so figured I'd share the results of that.
What did Starwood Corporate conclude?
The person I spoke with at Starwood was lovely, and I realize there's only so much she could do since she's not actually at the property, and since ultimately the hotel is still independently run.
Here are the "conclusions" they came to with their investigation:
How did the guy figure out our room number and my name? They have no clue. The hotel apparently interviewed many employees, and per their investigation, no one leaked that information.
How did the guy get up to the 25th floor without a key? He followed two other people into the elevator, which was caught on tape.
The hotel accepts no responsibility for what happened (which is correct, I never suggested they were responsible for the situation).
Starwood Corporate agreed that the way the hotel communicated with us was less than ideal, and not representative of the brand.
The phone calls received shortly after the guy showed up at our suite apparently weren't from the guy. More on that below.
The most unbelievable part of this whole story
As I said above, perhaps the creepiest part of the story was that after the guy showed up at my mom's door, there were repeated phone calls to the room, which my mom didn't pick up. As it turns out it apparently wasn't him.
Apparently it was the spa. Apparently they have a spa outreach program to try and drum up more business, whereby they basically cold call rooms to see if anyone wants to schedule a treatment.
I've had hotels do that before, but in my experience when they do they try to call once and then leave a message.
In this case they called four times in 20 minutes. After 8PM. And didn't leave a message with any of the calls.
So the rest of the details of their investigation I can believe, but am I the only one that finds it really hard to believe that as a policy the spa cold calls guests after 8PM to try and schedule appointments, and when no one answers they just keep calling? Seriously?!?!?!
Is the hotel's procedure really to try and get guests to book massages by harassing them repeatedly? I just can't get over that, and it seems like too much of a coincidence, given the timing.
My takeway
I still don't get what happened. The guy presumably stole my mom's purse at the bar. But if that was the case, why did he later show up at my mom's room? Thinking of the possibilities, it seems like we may have gotten off easy this time. My mom was shaken by the whole thing, but I think it was also a great learning experience for both of us.
I appreciate Starwood's investigation. My feelings towards the chain haven't changed, though you can bet I won't be returning to any SPG property in Spain, since the general manager of the W Barcelona is also the SPG area manager for Spain, and I wouldn't want to contribute a dime towards his bottom line.
But I really, truly can't wrap my head around the spa supposedly calling my mom four times in 20 minutes to try and see if she wanted to make a spa appointment. That's so unbelievably unprofessional… and I'd be lying if I didn't say that I felt like that part of it smells like a cover up to me.
Bottom line
As I mentioned from the beginning, I wasn't looking for any compensation/gesture of goodwill. Starwood asked if they could do something nice for my mom, which I rejected. Again, we genuinely just wanted to figure out what happened, and nothing more. Personally I'd like an apology email from the general manager for the way he and his staff communicated with us, but based on how dismissive and arrogant the team at the W Barcelona seems to be, I highly doubt that's happening.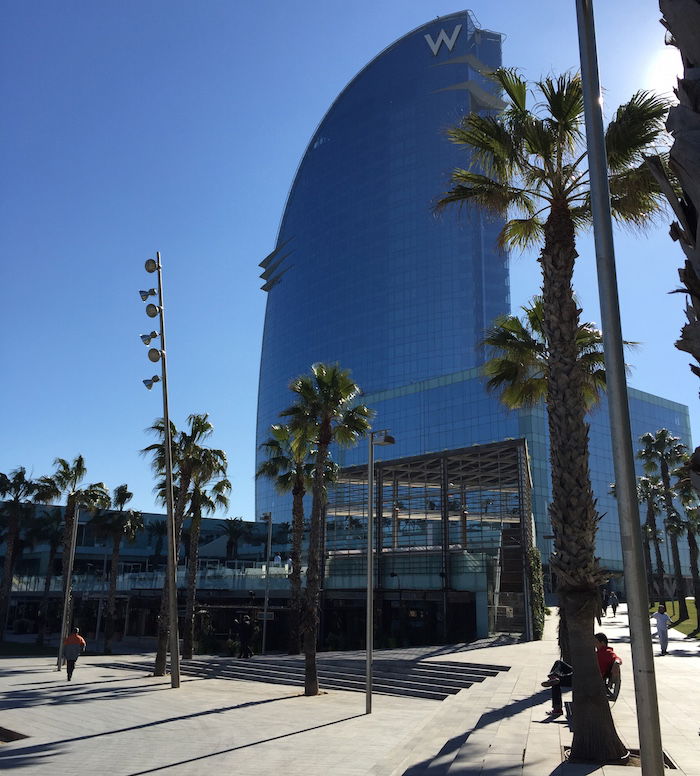 But I appreciate Starwood Corporate trying to step in and help.
Would be curious to hear what you guys make of this!