A couple of weeks ago when I was in New Zealand I shared what was probably the worst part of my trip. I was on a cruise in gorgeous Milford Sound, and saw an older couple taking pictures of one another with their iPad. I wanted to be proactive and nice, and asked if they wanted me to take a picture of them together. One of the reasons I've historically offered this is because it encourages not getting selfie sticks, which I tend to think is a good deed for society as a whole. 😉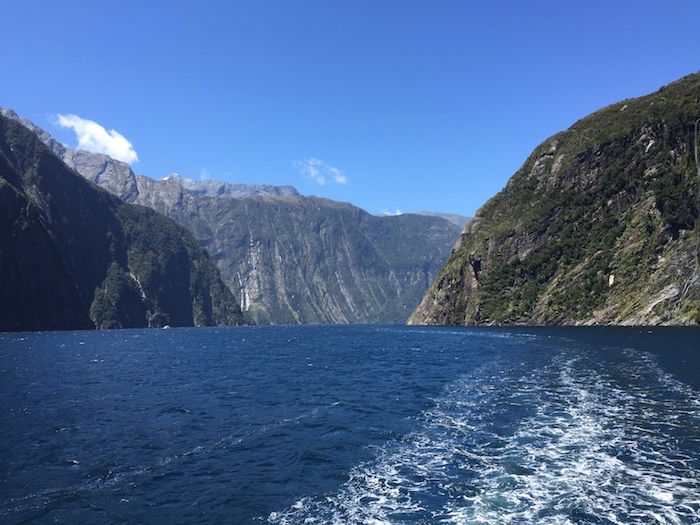 And then this happened:
She hands me the iPad in a hard-shell case, and I handle it carefully, as I always do. I hold it with both hands, and when I go to take a picture (I have both hands holding the case, my left thumb holding the actual iPad, and my right thumb ready to push the button to take the picture), the iPad falls out of the case and onto the floor. The screen was totally shattered, and pieces of it were on the floor. Naturally I felt like total crap.
As I explained in the post, the iPad wasn't actually secured in the case, so she was literally holding the iPad inside the case… which sort of eliminates the point of the case. It's the equivalent of having shoelaces but not tying them. While there's nothing I would have done differently (other than maybe not offering to take the picture), I still felt terribly, since they clearly looked devastated.
I offered to pay for whatever it costs to fix an iPad, and also explained their pictures weren't gone, so they have nothing to worry about (which seemed to be their biggest concern, since she thought she lost all their memories). I gave them my contact info, and told them to send me an email with how much it costs to fix.
One of the joys of blogging are the comments, both good and bad. Like this one:
A person who genuinely felt responsible for the damage wouldn't have "offered" to pay for repair or replacement; he would have just given them cash. Especially in this case where all parties were away from home. $200 would have been sufficient.
Yes, clearly I didn't feel bad, because I didn't carry a lot of cash with me and also didn't know how much it would cost to repair (I figured I might have to buy them a new one altogether). But it's a useful lesson, I suppose. Always carry a lot of cash with you in case you ruin someone's day while trying to do a good deed, so you can pay them on the spot, in cash. Because if you don't your offer isn't sincere.
Others (hilariously) speculated that this was in fact a scam on their part, which I can understand in theory, but clearly wasn't the case here:
Jackie, that's what I was thinking. Sounds like a confidence scam. They present and obvious need to a friendly looking tourist, the tourist initiates contact (brilliant), they rig the probably non-functioning or barely-functional old iPad to fall out and then bamm. $500 bill.
Anyway, I've received a surprising number of follow-up questions from readers asking whether the people ever contacted me. And as of yesterday I finally have an update.
The people finally contacted me by email yesterday and asked me to pay for the damage. The good news is that they were apparently routing through Malaysia on the way back and managed to get it fixed in Kuala Lumpur for ~$50, so that's a lot less than I was expecting it to cost to fix an iPad.
So there you have it, that's the conclusion to the iPad-gate story. I'm just happy they have a functioning iPad again, and that no pictures were lost.