Cathay Pacific has just announced that they'll be upgrading their service to Colombo, Sri Lanka.
Presently Cathay Pacific offers daily service to Colombo, though:
It's not direct — it connects in Singapore 4x per week and in Bangkok 3x per week.
It's operated by a Boeing 777-300, featuring Cathay Pacific's regional business class product. That's not the end of the world since neither of the individual flights are that long, but when you add it up, it's ~8.5 hours of flying each way.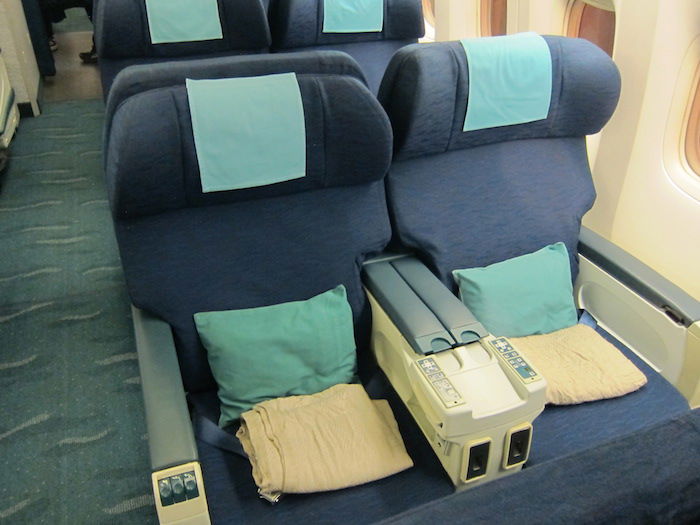 Cathay Pacific 777-300 regional business class
As of October 27, 2014, Cathay Pacific will be discontinuing their flight connecting in Singapore, and instead offer:
4x weekly nonstop service between Hong Kong and Colombo, operated by an Airbus A330-300 featuring their reverse herringbone fully flat seats.
3x weekly service via Bangkok will continue, though will be operated by an Airbus A340-300 instead of a 777-300, which features Cathay Pacific's fully flat (though older) herringbone seats. As of December 1, 2014, that route will also be operated by an A330-300, featuring reverse herringbone seats.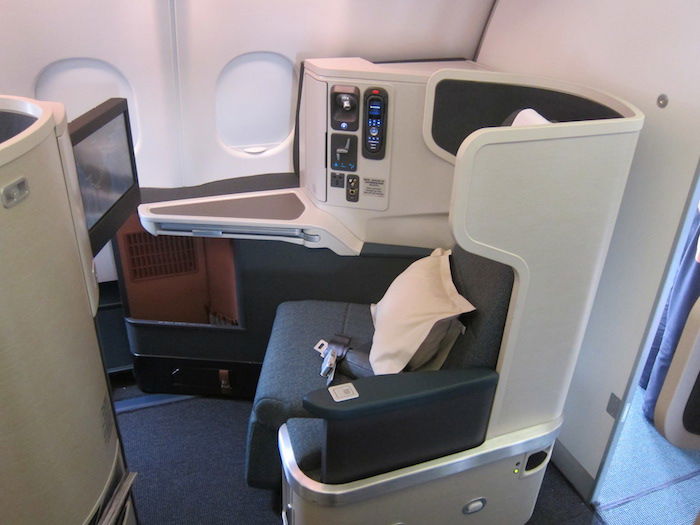 Cathay Pacific Airbus A330-300 longhaul business class
Basically from the perspective of a business class traveler, service is going entirely from regional business class to fully flat business class. That's awesome.
Via airlineroute.net, new nonstop service will operate with the following schedule:
CX611 Hong Kong to Colombo departing 8:10PM arriving 11:30PM
CX610 Colombo to Hong Kong departing 12:35AM arriving 8:35AM
So bigger picture, why does service to Colombo matter?
Sri Lanka is a gorgeous country based on what I've heard. I've still not visited, though hope to soon (I've connected there many times).
There are lots of great first and business class fares out of Sri Lanka. The best used to be just over $2,000 for one-way Emirates and British Airways first class to the US, though that fare isn't available anymore, unfortunately. There are still lots of other great fares, like ~$1,000 for Kuwait Airways business class to New York. Who wouldn't want to do that? 😉
Sri Lanka is considered "Asia 2" on American's award chart, which is substantially cheaper than travel to India and the Middle East. So it's a great "jumping off" point if you're trying to save miles and travel to that region.
Similar to the above, Colombo is just a few hundred miles from the Maldives, so you can redeem 4,500 Avios for a one-way ticket to the Maldives. American charges 67,500 miles for a first class award to Colombo, while they charge 90,000 miles for a first class award to Male, so there's quite a bit of savings to be had.
SriLankan Airlines is now in oneworld, so there are lots of connection opportunities from there.
Bottom line
Cathay Pacific's A330 business class will hands down be the best business class product available to Colombo, so whether it's your final destination or you're just connecting there, this new service should come in handy.